Environmental Responsibility Policy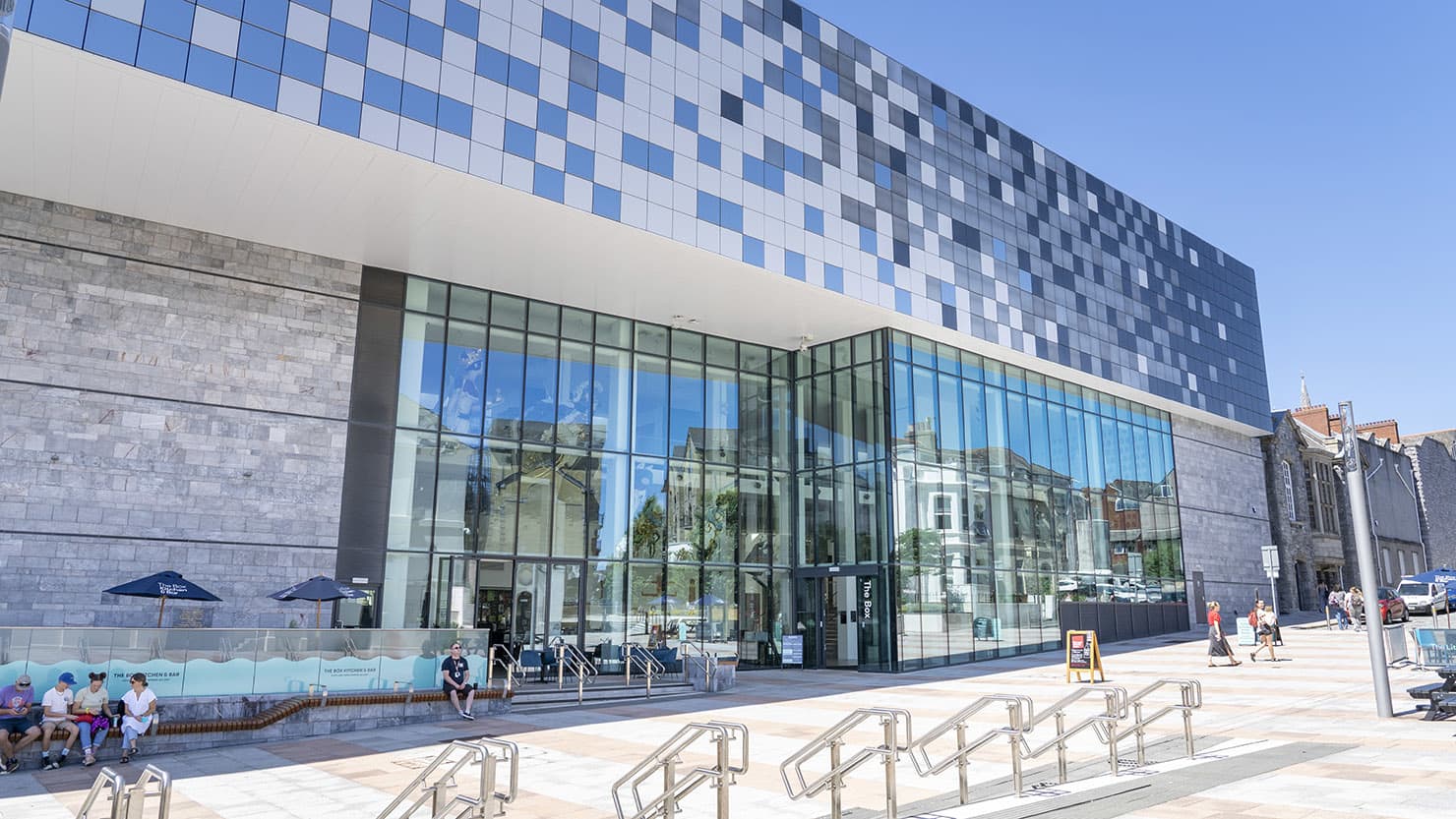 Our vision
The Box is an award winning museum, gallery and archive. Our mission is to redefine the collections-based institution for the 21st century, expanding its horizons from local to global, placing collections, artists and audiences at its core. Environmental responsibility will become part of our DNA, embedded in everything we do. It will be a priority at the planning stage, right the way through to delivery. It will be considered in our day-to-day activities, by all members of our organisation. Through demonstrating real expertise and fostering a culture of sustainability, we will become a beacon of best practice for the city of Plymouth, the wider region and the cultural sector.
Our motivation
The global community is in the midst of a climate emergency that requires radical change to be implemented across all walks of life. Leaving a world that can provide a viable and optimistic way of life for future generations is a basic human right. The Box has a crucial role to play in shining a light on environmental loss and damage, raising awareness amongst the communities we serve and establishing ourselves as a catalyst for urgent radical action.
Our 2022 impacts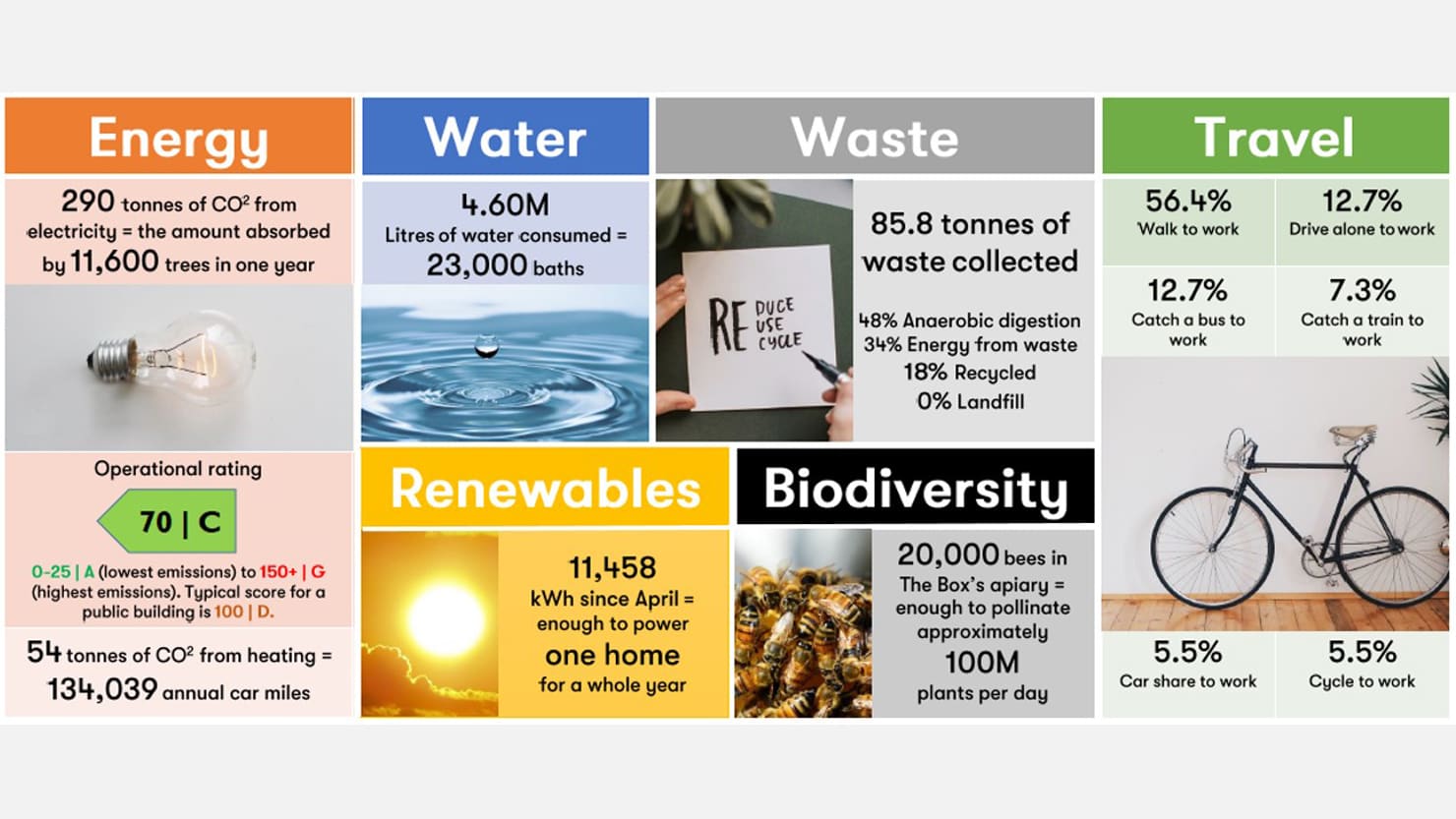 Our commitments
Legal compliance, as an absolute minimum
Education of staff, volunteers and the public via training, engagement programmes and exhibitions
Sharing knowledge with partners and mentoring smaller organisations
Carbon accounting for all programme activities, maximising reductions in consumption wherever possible
Continual monitoring of performance and implementation of efficiencies
Our top five objectives
Prioritise environmental responsibility in our value chain
Establish a top-down and bottom-up culture of urgent radical action across the organisation
Reduce, reuse, refill and recycle (in that order)
Minimise business travel and the transiting of goods
Amplify climate justice via our programming and associated communications
Our monitoring
The Box's Head of Business is our 'Green Champion'. It is the Champion's responsibility to review this policy annually and our action plan monthly, with support from the Senior Management Team and The Box's Green Group.
Green Tourism
We are working towards Green Tourism accreditation and are currently awaiting our grading.