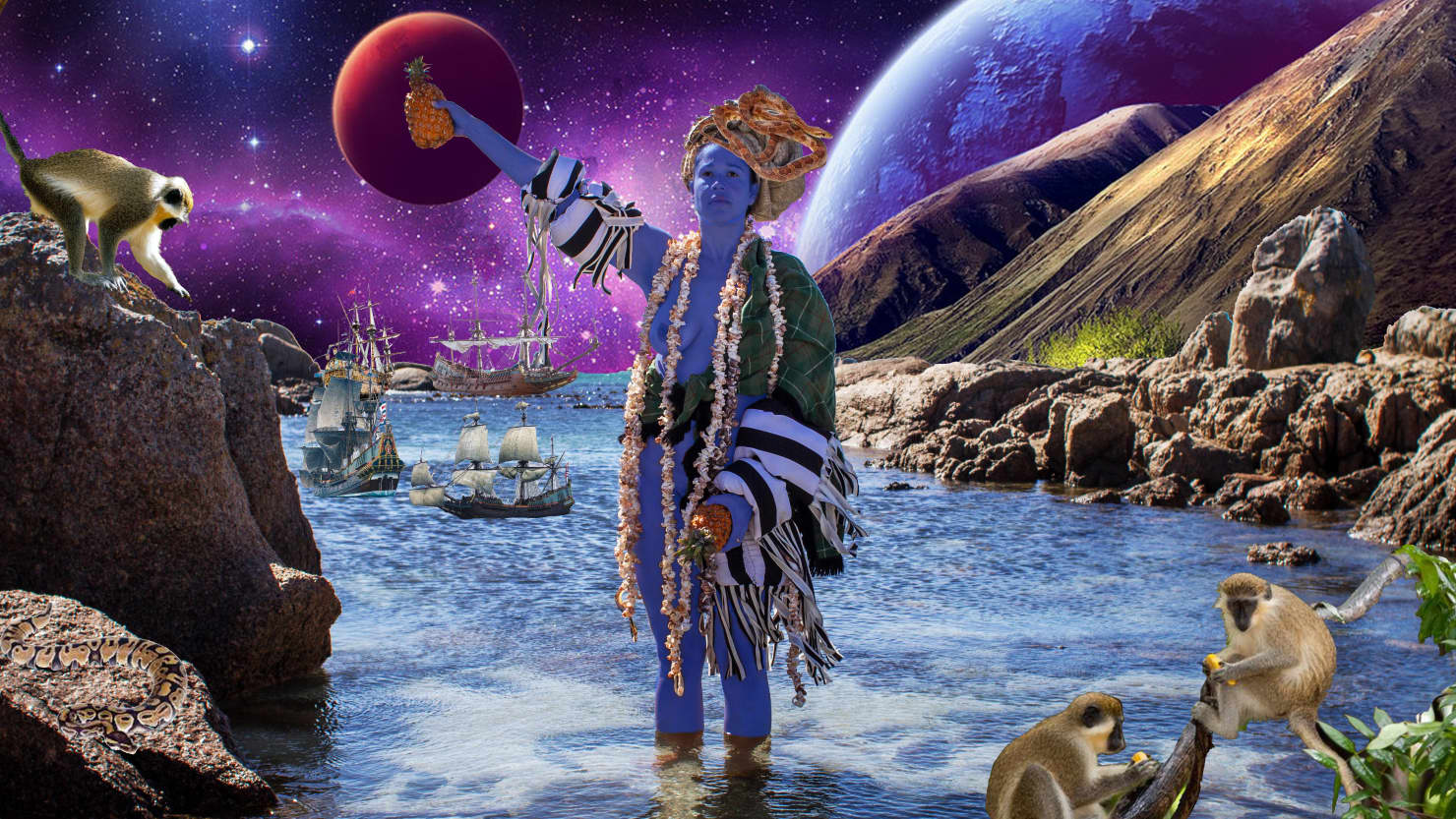 08 Oct 2022 - 08 Jan 2023
Open Tuesdays to Sundays from 10am-5pm
Come and experience the work of 37 artists working in painting, photography, sculpture, installation and film in the UK's most exciting touring exhibition of contemporary art.
More info
Free admission. No need to book.
British Art Show is a landmark touring exhibition that celebrates the vitality of recent art made in Britain. British Art Show 9 explores three important themes – healing, care and reparative history; tactics for togetherness; and imagining new futures.
In Plymouth, the exhibition will be centred on the migration of bodies, peoples, plants, objects, ideas and forms; taking inspiration from and referencing the role it's played in Britain's colonial past, as well as the encounters between British and other cultures that have and continue to enrich our society.
The selected artists will present their work across four different venues: The Box, KARST, The Levinsky Gallery at the University of Plymouth and MIRROR at the Arts University Plymouth. Alongside their film, photography, multimedia, painting, sculpture and performance works there will also be a film programme featuring a selection of artist films, gallery talks, special events and outreach activities across the city.
British Art Show 9 is a Hayward Gallery Touring exhibition presented in collaboration with the cities of Aberdeen, Wolverhampton, Manchester and Plymouth. Curated by Irene Aristizábal and Hammad Nasar. In Plymouth, the venues will deliver the show in partnership with Plymouth Culture and with the support of Plymouth City Council, Arts Council England, Art Fund and Plymouth Citybus with Great Western Railway as the official travel partner.
Image credit
Alberta Whittle, Celestial Meditations V, 2018, Digital Collage 86.7 x 122.6 cm. Courtesy of the artist and The Modern Institute / Toby Webster Ltd., Glasgow.