The Armada Portrait of Queen Elizabeth I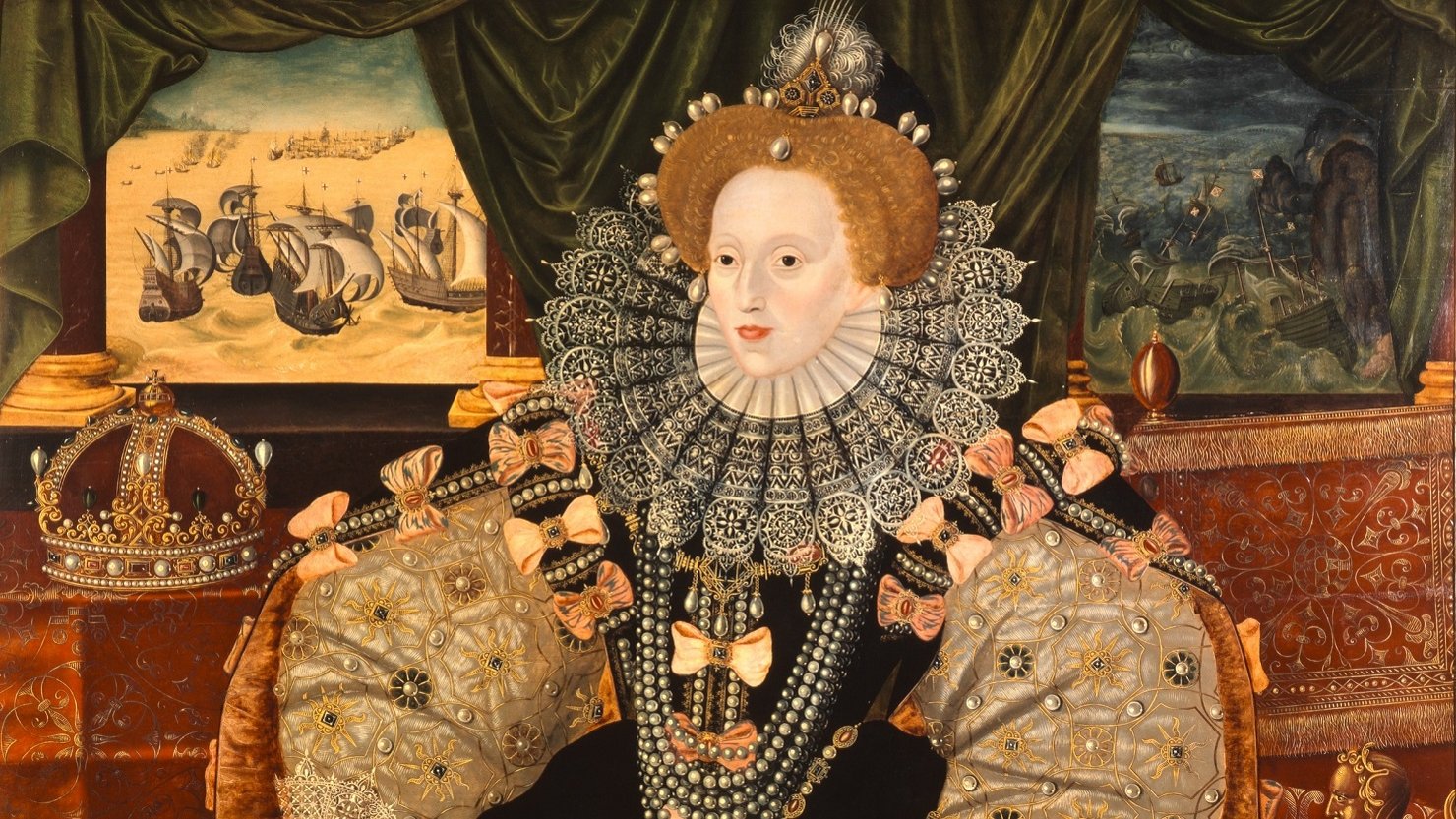 11 Feb 2023 - 07 Jan 2024
Open Tuesday to Sunday from 10am-5pm and bank holidays
The Armada Portrait of Queen Elizabeth I is arguably the most recognisable depiction of the Tudor queen. Throughout 2023, see one of the three known surviving versions of the portrait on loan from the Woburn Abbey Collection.
More info
Free admission. No need to book.
Woburn Abbey, the home of the 15th Duke and Duchess of Bedford, is currently closed for a major refurbishment and is partnering with venues across the UK to share its impressive art collection with a wider audience.
The portrait commemorates the most famous battle of Elizabeth I's reign: the defeat of the Spanish Armada in 1588. It shows Elizabeth in triumph, with the storm-lashed Spanish fleet behind her on the right and the English ships sailing through calm seas on the left.
The portrait is displayed in the 100 Journeys gallery, which examines Plymouth's role as the start and finishing point for some of history's most well-known voyages and expeditions.
This exhibition has been made possible as a result of the Government Indemnity Scheme. The Box would like to thank HM Government for providing Government Indemnity and the Department for Digital, Culture, Media and Sport and Arts Council England for arranging the indemnity.
Image credit: The Armada Portrait of Queen Elizabeth I, c.1588 (detail). From The Woburn Abbey Collection.