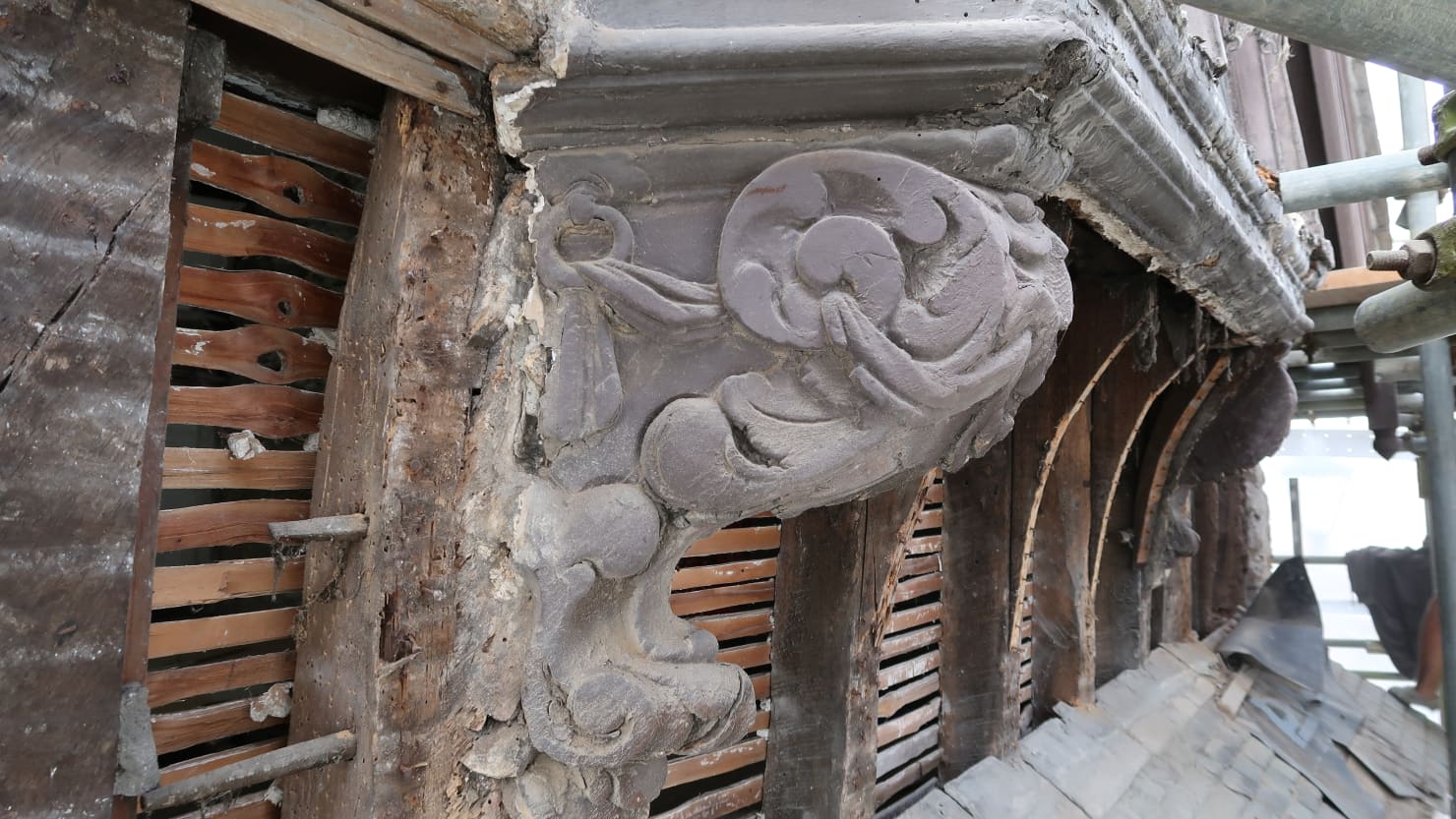 The Elizabethan House has witnessed over 400 years of history. It's been undergoing essential restoration since late 2017 to conserve it for the future and bring this Grade II* property back to life.
Works have included:
A detailed structural investigation to assess the condition of the property.
Repair work to the external structure and oak timbers.
A programme of works to strengthen the floors and foundations.
Adding a two-storey extension at the rear to provide additional space and support the deteriorated rear wall of the property.
An archaeological survey of the site and items such as glass, ceramics, marbles and animal bones uncovered.
Reconstruction of the tiered garden and boundary wall.
Authentic decoration of the rooms.
Development of the interpretation to create an immersive experience, transporting visitors through time.
The restoration of the Elizabethan House has been supported by Plymouth City Council, Mayflower 400, National Lottery Heritage Fund, Coastal Revival Fund, Historic England and The Pilgrim Trust.