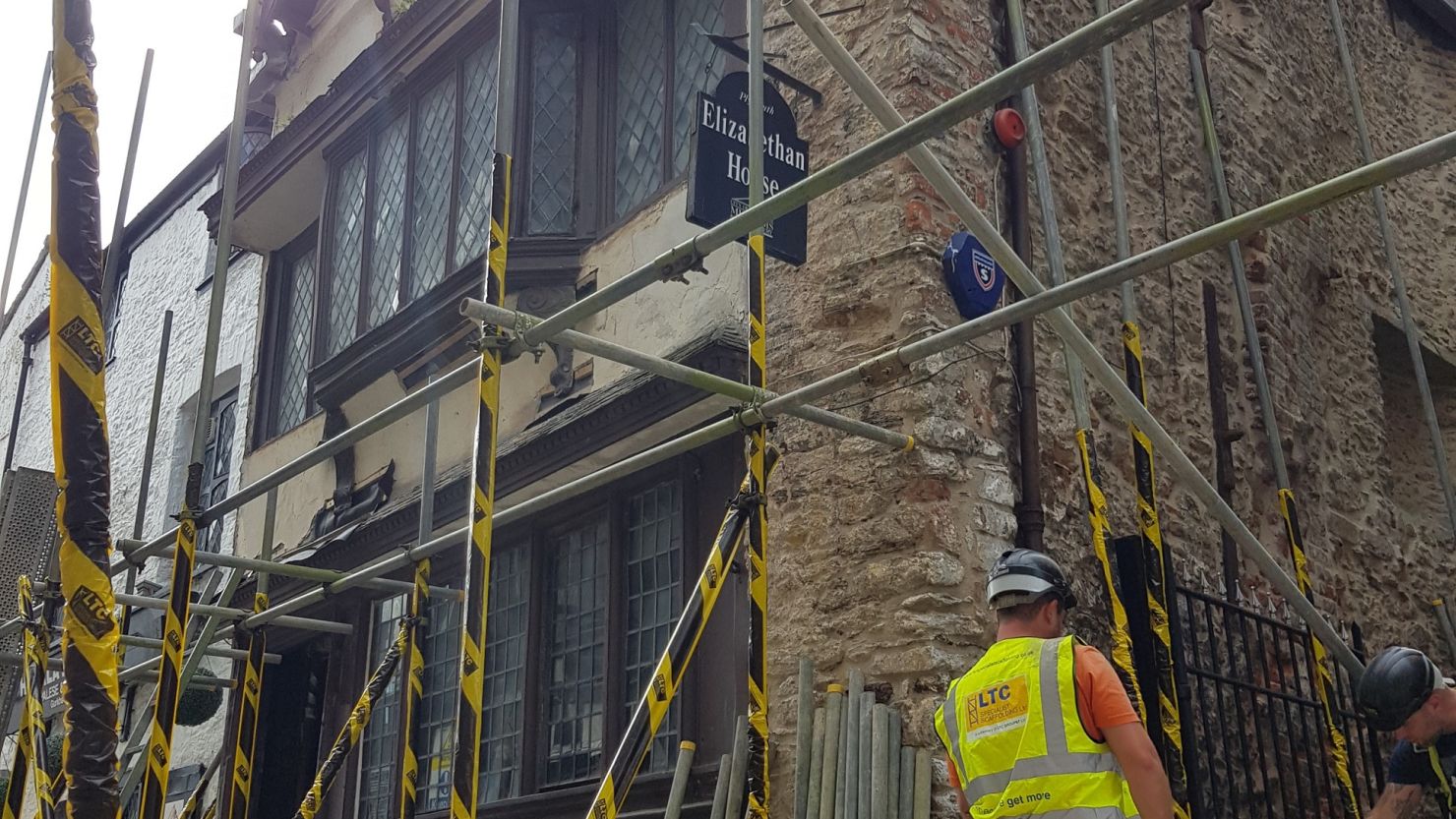 The Elizabethan House has witnessed over 400 years of history. It's been undergoing essential restoration since late 2017 to conserve it for the future and bring this Grade II* property back to life.
Works so far have included:
A detailed structural investigation to assess the condition of the property carried out by specialist architects DHV Architects (Dittrich Hudson Vasetti). This included the careful removal of some of the internal and external finishes, including sand and cement renders and severely deteriorated lime plaster, as well as the recording of the building's original features.
Further investigation into the most significant issues, including persistent damp and decay caused by repair works that were carried out when the house was saved from demolition in 1929.
The appointment of two internationally experienced companies to lead on the interpretation design and installation. The overall design and installation contract was awarded to The Hub Limited, a specialist contractor with an impressive list of clients including the Royal Armouries, Royal Shakespeare Company, Tate Modern and Historic Royal Palaces. The design work was subcontracted to Hotrod Creations, a London-based creative agency who previously worked on projects for the Natural History Museum, the National Museum of Science and Industry, the Royal Parks Foundation and Transport for London as well as regional schemes in Wales, the South and South West.
Installation of scaffolding to the front and west elevations of the house and the creation of a temporary site compound at the end of New Street.
Repair work to the external structure and oak timbers.
The start of a programme of works to clean, strengthen the floors and undertake an assessment for the foundations of a new extension.
Development of concepts for the interpretation of the house with a view to creating an updated museum experience to transport visitors back to Elizabethan Plymouth.
Community consultation led by The Box.
Future work will include:
Further structural and repair works.
An extension at the rear of the property. This small, two-storey addition to the original building will provide additional space and support the deteriorated rear wall of the property.
The interpretation for the house will be finalised and installed.
The restoration of the Elizabethan House is supported by Plymouth City Council, Mayflower 400, National Lottery Heritage Fund, Coastal Revival Fund, Historic England and The Pilgrim Trust.