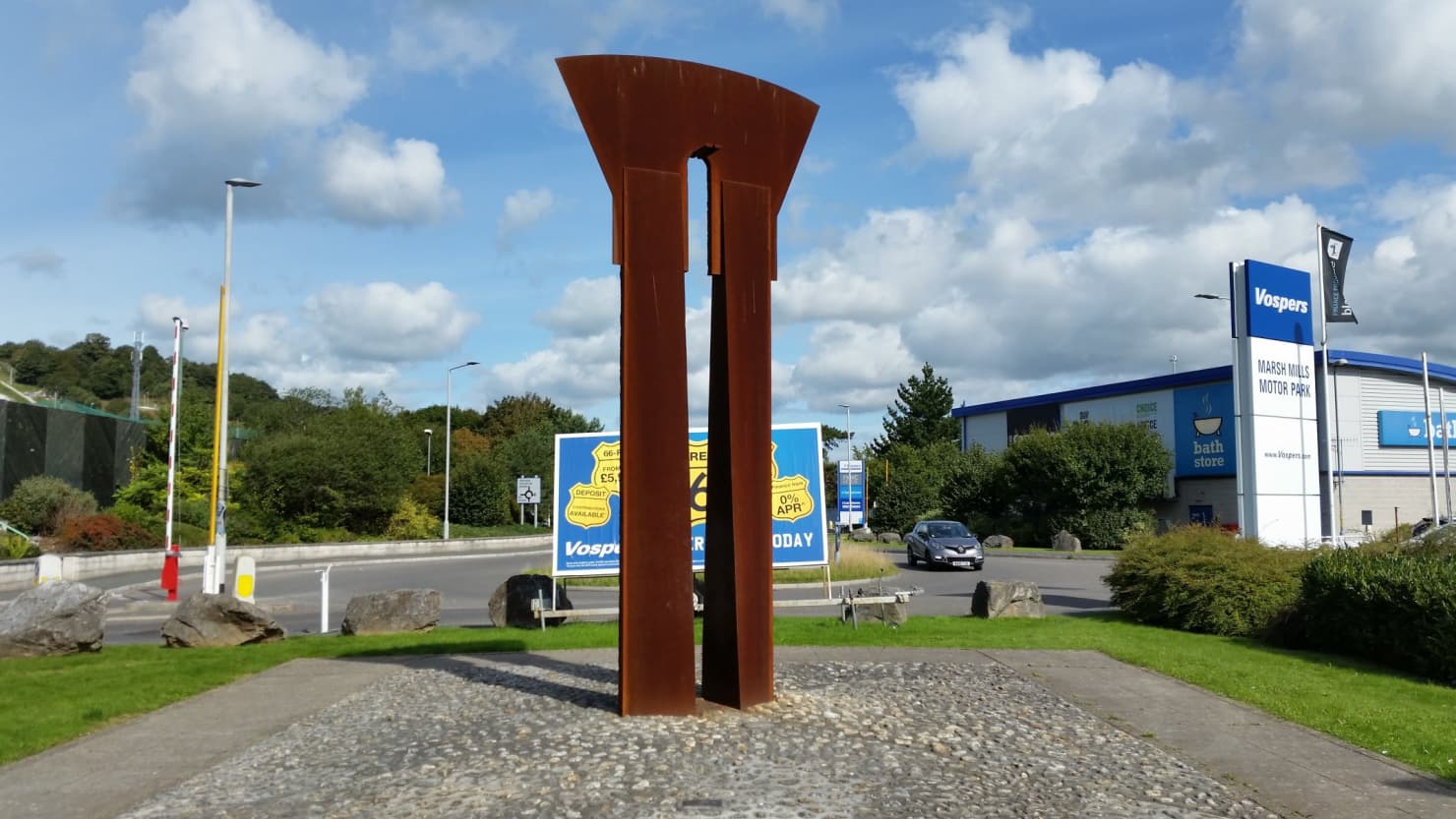 This large steel sculpture at 4.9 metres high stands strong and tall at Marsh Mills Retail Park.
Project Description
The sculpture is made of corten steel (a weathering steel) which gives it the appearance of rusting over time.
'Spare, simple, strong and timeless… its scale always totally in charge of its setting' are words that have been used to describe the sculpture. Ann Christopher once said:
'I am drawn to the contemplative and calm image and that is what I strive for – journeys of discovery – journeys into the mind.'
About the Artist
Ann Christopher works primarily in cast bronze, stainless steel and fabricated corten. Her work spans a wide range of mediums such as drawings, print, site specific commissions and both large and small sculptural pieces. She has stated that her works demand contemplation and are intended to evoke ideas of solitude and presence. She was elected to the Royal Academy of Arts in the 1980s. In the 1990s she was elected as a fellow of the Royal Society of British Sculptures. In the years since, Christopher has been selected to exhibit in a number of shows and taken up Artist Residencies in Ireland and France.