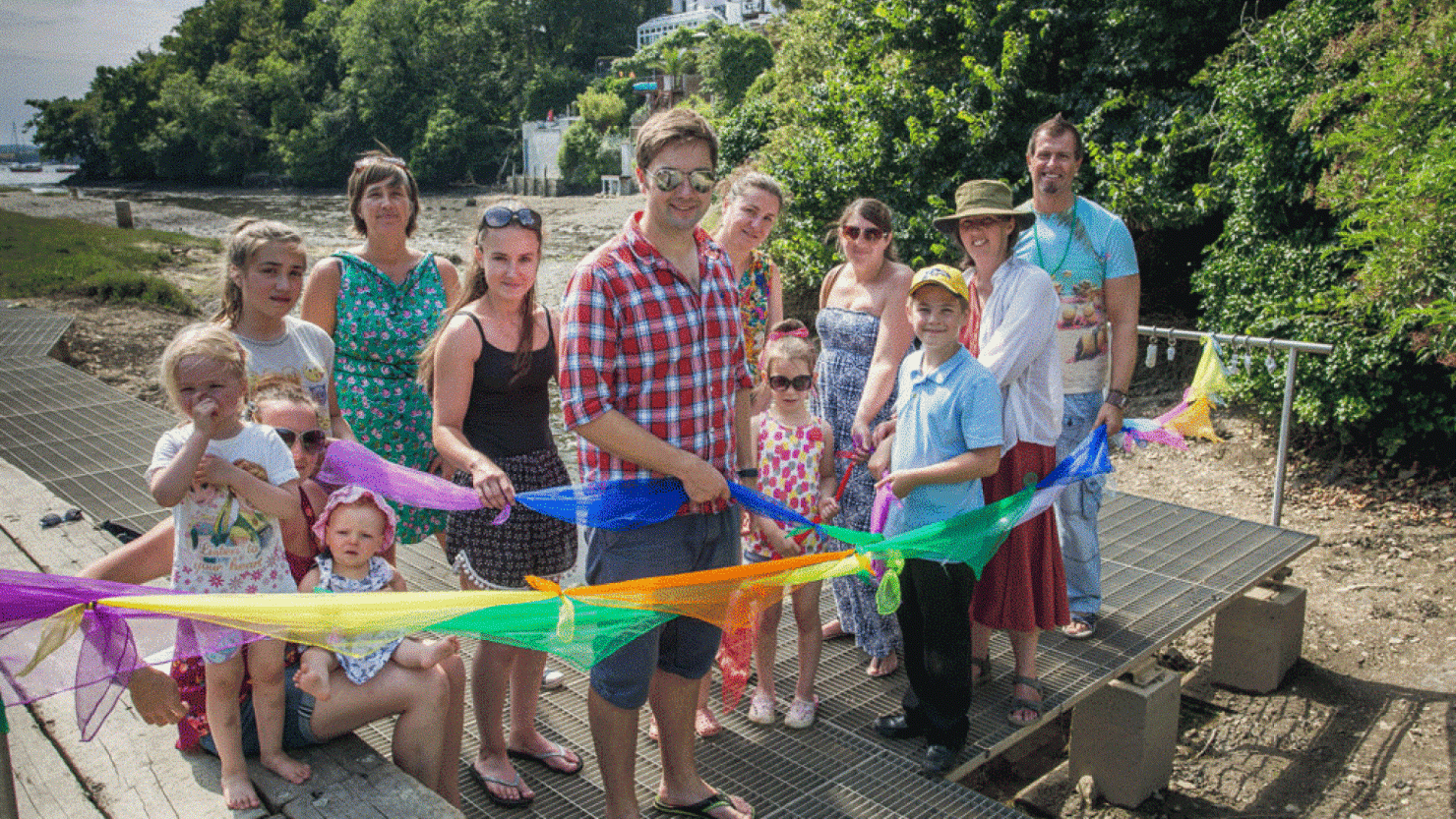 A socially engaged community arts project in conjunction with Take A Part to create a bridge, giving access to a country wildlife site and foreshore.
Project Description
After the original bridge was damaged by fire on two separate occasions, it was hoped that by creating a bridge in collaboration with the community there would be a real sense of ownership of the finished work. The project also addressed issues of access to the foreshore in a community where 90% of waterfront access is cut off due to Ministry of Defence use of land.
Take A Part is a socially engaged audience development group that focuses on communicating with economically deprived areas through contemporary art projects. With artist muf architecture/art, they worked with Barne Barton Young Ambassadors group to research the bridge design, write the artist brief and choose the design for a new bridge at Kinterbury Creek.
About the Artist
Muf are a London based contemporary art and architectural firm; they have international acclaim and have received awards for their innovative designs. Their primary aim is create projects that engage communities and give them a sense of place and ownership of their environment highlighting special, social and economic infrastructures of the public realm.
Related Links