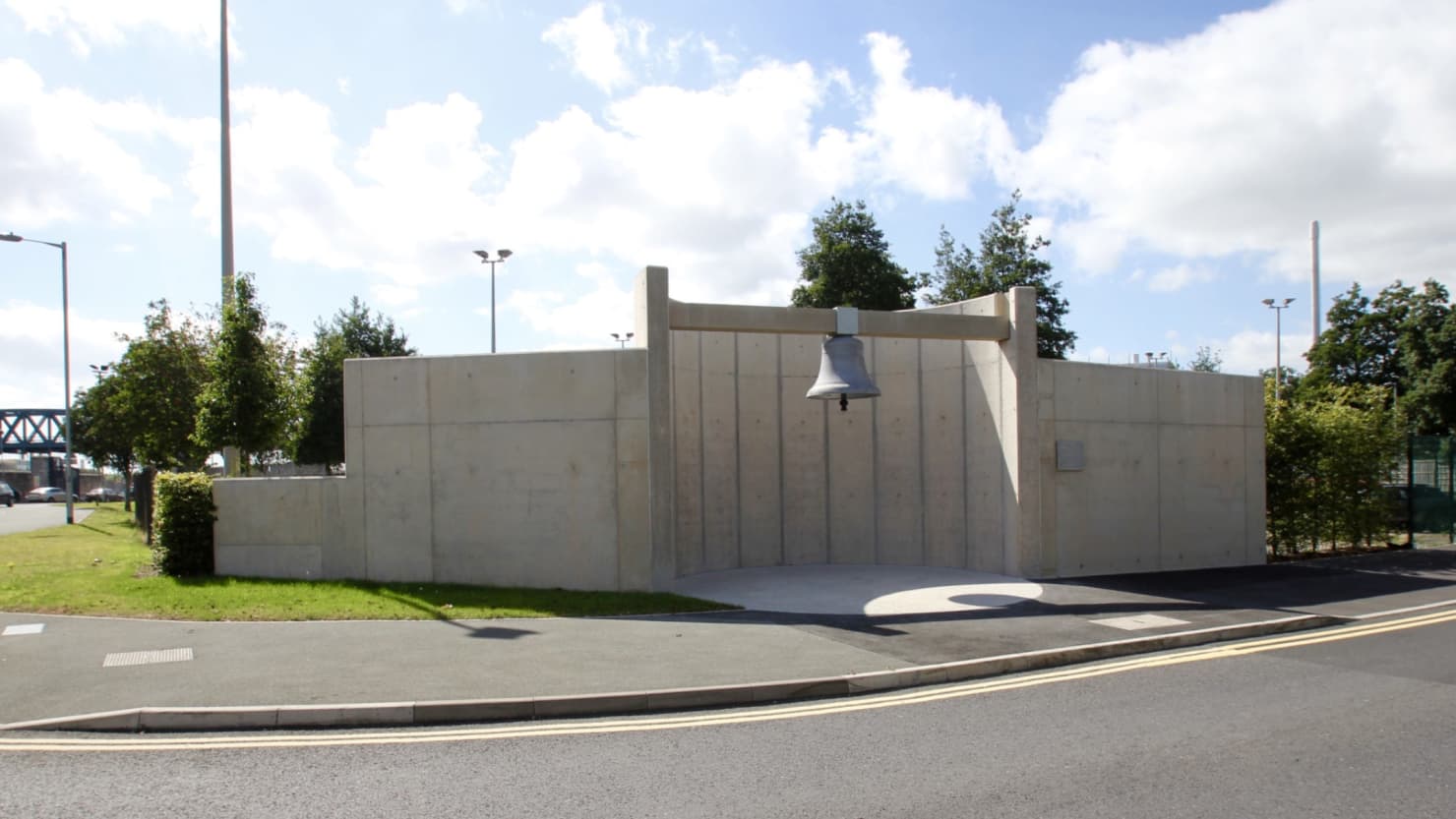 This large sculpture is sited at the entrance to the Energy from Waste Plant in Devonport. Smooth concrete walls suspend a working bell cast from waste aluminium collected from the facility over a nine month period.
Project Description
The artwork was commissioned by MVV Environment Ltd to mark the opening of the new Devonport Energy from Waste CHP Plant in 2016.
Aluminium was recovered from the ash residues of the waste combustion process in the Facility. It was then transported to Loughborough where it was melted and cast at the world renowned John Taylor and Co Bell Foundry.
Mackie's sculpture marks the entrance of the plant and its relationship to the local community. Before mass communication of mobiles and the internet, bells were widely used as a call to action, to bring communities together and commemorate important events. Made from the discarded materials of our everyday lives 'Redivivus' serves as a call to think about how we use and recycle materials as we look towards a more sustainable future.
About the Artist
Cornwall based Alistair Mackie is a sculptural artist inspired by organic elements and the rural landscape of his childhood.
Mackie works by reduction, stripping materials back to their core structure or value. This starkness of form offers timelessness to his pieces as they find their place within cultural history and contemporary society.
Related links