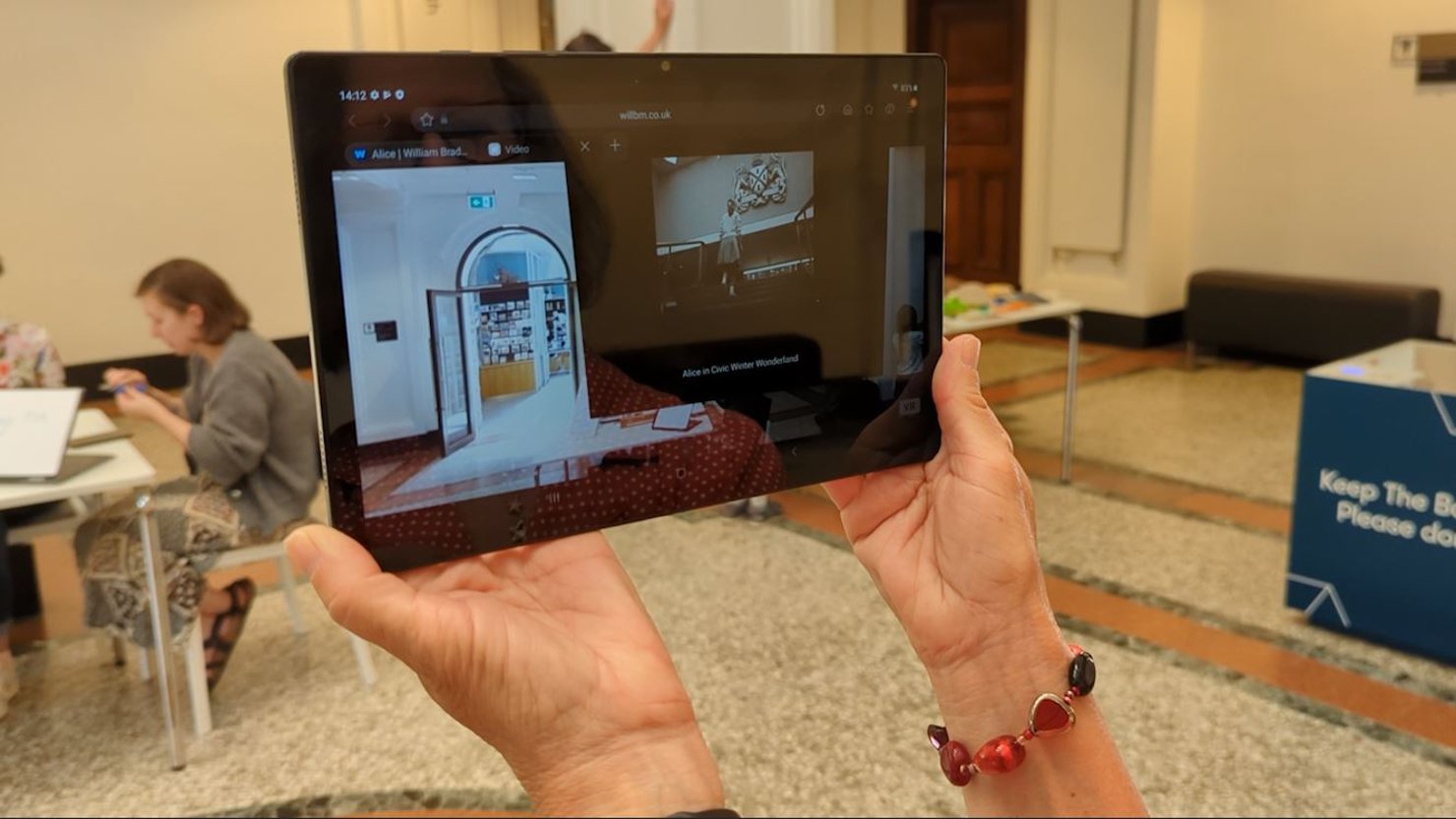 AR/chive is a project that aimed to unlock heritage films for viewing in augmented reality/AR. Over the summer of 2022, people could use their smartphones to access a series of archive films featuring Plymouth's postwar reconstruction, which are played out in the real world where the films took place.
Using a smartphone, passers-by could scan a quick response/QR code displayed in five city centre spots and enjoy an old film which was screened in 360 view where the original film was taken. The project targeted Plymouth's newest Civic Conservation Area which stretches from Royal Parade to Hoe Park; an area which represents one of the country's most iconic examples of post-Second World War reconstruction.
The films, which were selected are from The Box's film archive, had been digitised as part of the British Film Institute's Britain on Film with funds awarded from National Lottery.
The films were based in the following locations:
Princess Street, opposite the fountain: Alice in Civic Centre Wonderland (1962)
St Andrews Church by Resurgam entrance: Plymouth's Bombed Out St Andrew's Church (1949)
Guildhall/flagpole: Secret Royal Visit to Wartime Plymouth (1941)
Theatre Royal Plymouth: Official Opening of Theatre Royal Plymouth (1982)
House of Fraser: Plymouth's Dingles Department Store (1976)
The project ran until the end of September 2022. Will Braddon Milon, a University of Plymouth MA Smart Urban Futures' student, led the project.
Working together with The Box, we have been able to create an AR web application, using the museum's vast collection of archived film content and a combination of A-frame, AR, JS, and Google Maps API technologies. By placing QR codes around relevant locations within Plymouth city, we are able to show the films within an augmented reality space, allowing them to be more accessible to the general public while also making them more engaging and interactive.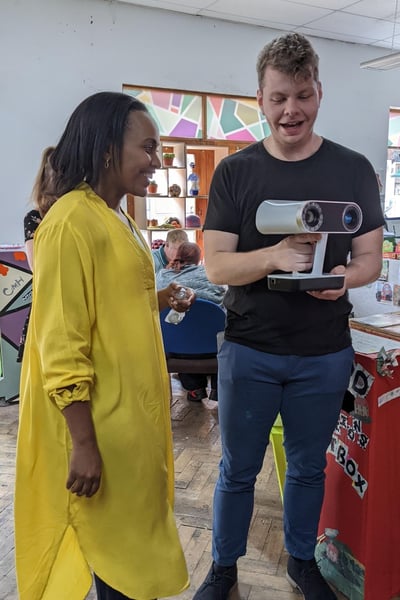 AR/Chive was a joint venture between The Box and the University of Plymouth's iMayflower MA Smart Urban Futures' programme and links to Historic England's High Street Heritage Programme.
AR/Chive was supported by the BFI, The Department for Digital, Culture, Media and Sport who fund the Cultural Development Fund which is administered by Arts Council England and Historic England's High Street Heritage programme awarding National Lottery funds.