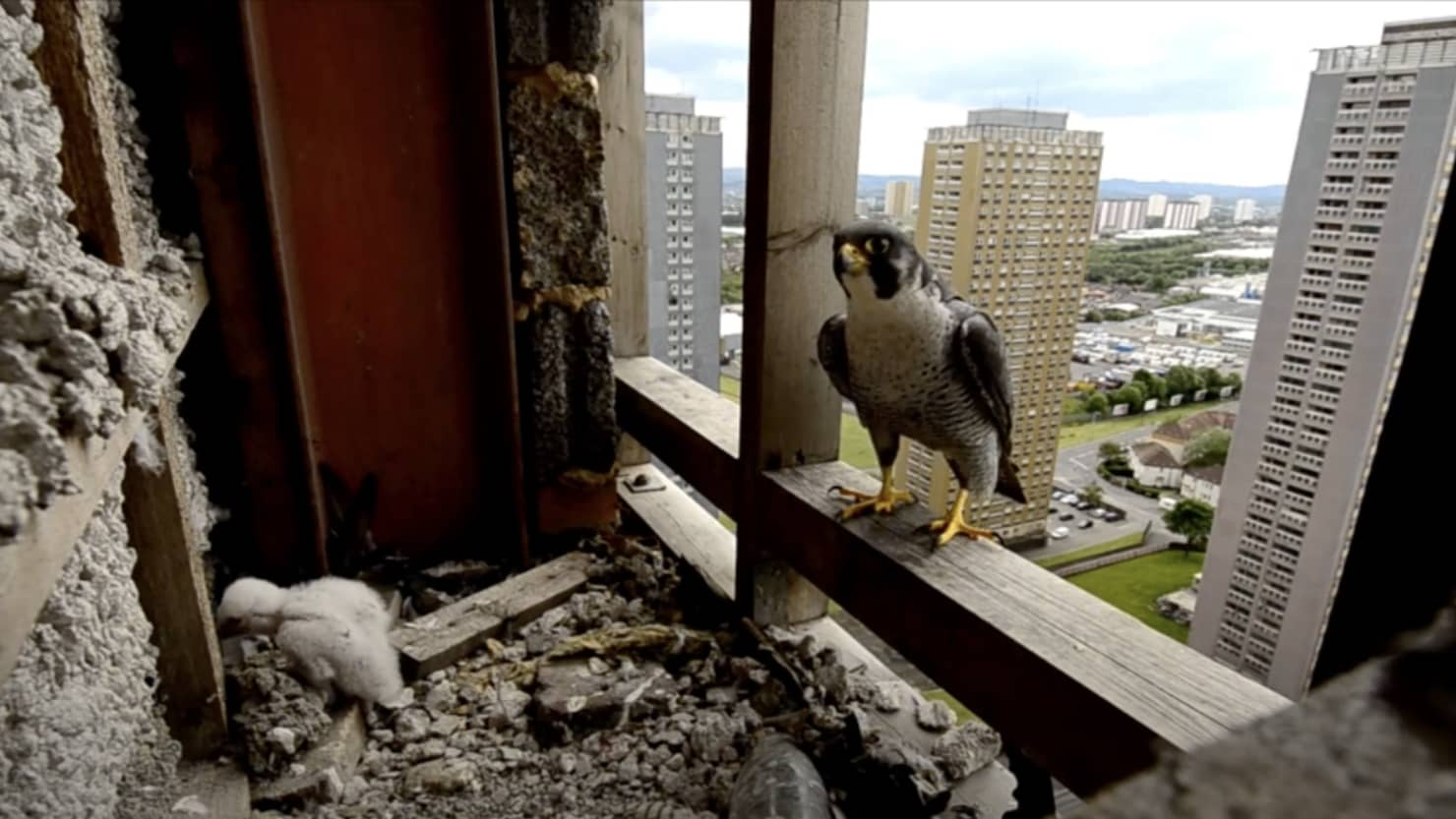 Beth Emily Richards used her bursary to further develop her film skills and produce a new film work.
Beth is an artist, researcher and producer whose practice is social, interconnected and collaborative. She is a founder and co-director of Rame Projects, an artist-led space in Cornwall; development manager and co-artistic director of Take A Part, a socially engaged arts organisation in Plymouth; and associate lecturer in MA Fine Art at the University of Plymouth.
Artist update
The Box's development bursary gave Beth the time to research a new moving image project, with a working title of 'Raptors'.
'Raptors' depicts birds of prey in urban and rural environments, using both new and archival footage. The work explores ideas of 'masking' - the process where an individual changes their natural personality to conform; how the pandemic has altered our engagement with nature and with the construct of 'the wild'; notions of wildness and tameness; and the spaces of in between and blurring of predators and prey.
Thanks to the support for this initial research, Beth was awarded the Exeter Phoenix Devon Short Film Commission to develop the work even further.
Images:
Header image: Still from archive footage of a peregrine nesting in Glasgow's Red Road Flats, courtesy of Glasgow Urban Wildlife
Article image: Still from a work in progress by Beth Emily Richards (2021) - working title 'Raptors'