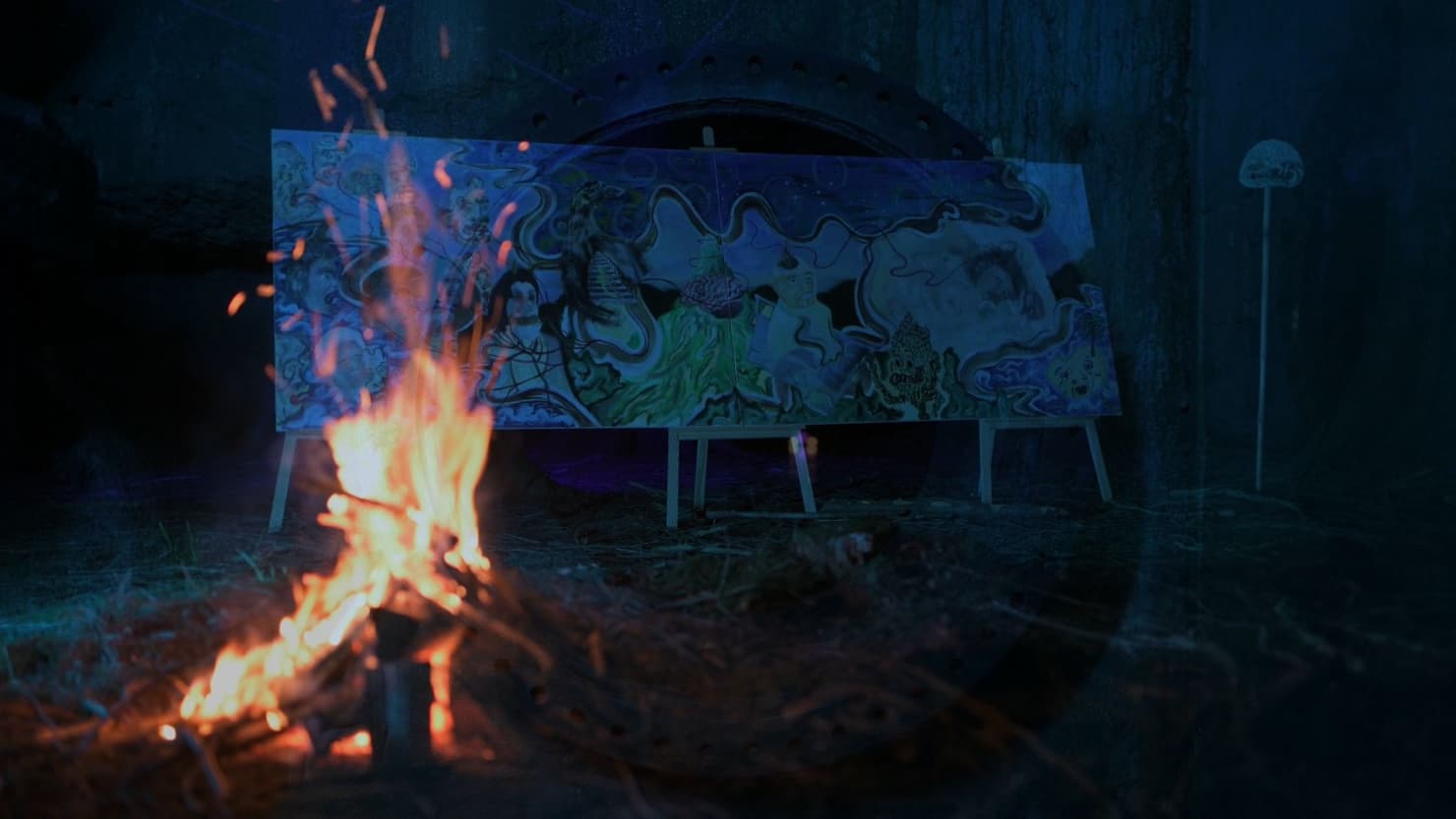 Huhtamaki Wab used his bursary to support the development of a new film work that explores the space between being awake and dreaming.
Born in Tokyo and now based in Devon, Huhtamaki works between painting, performance and video, installation and sculpture. Much of his work is influenced by his place of birth, in particular Japanese art and folklore.
Artist update
Huhtamaki used his development Bursary to produce a short film that explores the experience of hearing voices.
The work is based on his own experiences, first as part of psychosis and more recently in hypnagogia - the state between waking and sleep. Much of the content of the film recounts intimate stories of these encounters.
The film's title, 'Shopfronts To The Invisible' suggests an invitation or a portal to other states of being. Wab uses this in reference not only to the hearing of voices but also to art-making as a means for creating these portals.