Lucy Stein and Sarah Hartnett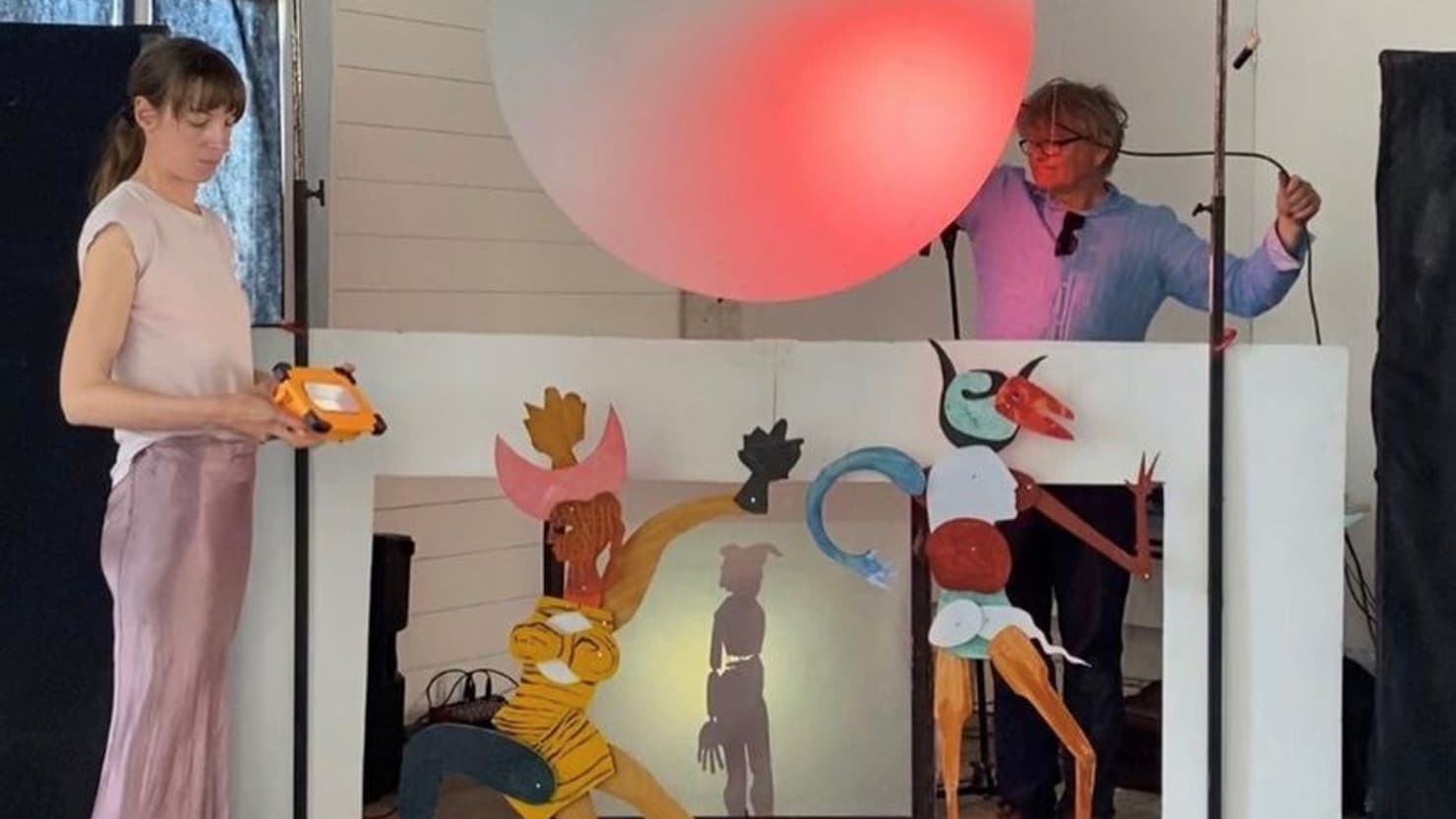 Lucy Stein and Sarah Hartnett have been undertaking a pilgrimage along The Mary ley line which runs from near Land's End to Hopton in Norfolk, which will continue until sunrise on Mayday 2023. They used their bursary from The Box to support and extend this project.
Lucy Stein is a painter based in St Just, Cornwall while Sarah Hartnett is a multimedia artist who is currently studying Social Anthropology at the School of Oriental & African Studies (SOAS) in London.
Artist update
Lucy and Sarah's pilgrimage runs until May 2023. The development bursary from The Box helped them to put aside time during the summer of 2021 to work together and develop a shadow puppet theatre with artist Jonathan Hayter at Bosulval Studios in Penwith, Cornwall.
With Penwith in full sensual bloom in June, they were inspired by the colours and scents of the area, hence the title of their piece: 'Spirit of the Hedgerow'.
At the core of our pilgrimage is interdisciplinary collaboration so we were delighted to learn a new set of skills in the magical moorland setting of Bosulval Studios, and channel some of our cognitive discoveries from our journeying along the Mary line into tangible works of art.

Sarah Hartnett
Spirit of the Hedgerow
The video documents a performance in Anchor Studios in Newlyn in June 2021.
Lucy's shadow puppet is a Persephone character based on a young sex worker she saw and admired on the side of the road in Spain in 2011, while Sarah's takes the shape of a secretary bird, whose marching signifies holding psychic ground through a journey of the inner and outer worlds of symbol and transformation. In the dream world, the symbol of the secretary bird tells us to maintain a deep connection with those we love.
The collaboration includes a performance on the Shruti box by Zoe Williams, a haunting extract from Sarah Kane's '4:48 psychosis' read by Penny Florence, and puppetry and Cornish folk tales performed by Sarah, Lucy and Jonathan. Projections dance in the backdrop, depicting life and death in technicolor abundance.