Leonor Antunes: sequences, inversions and permutations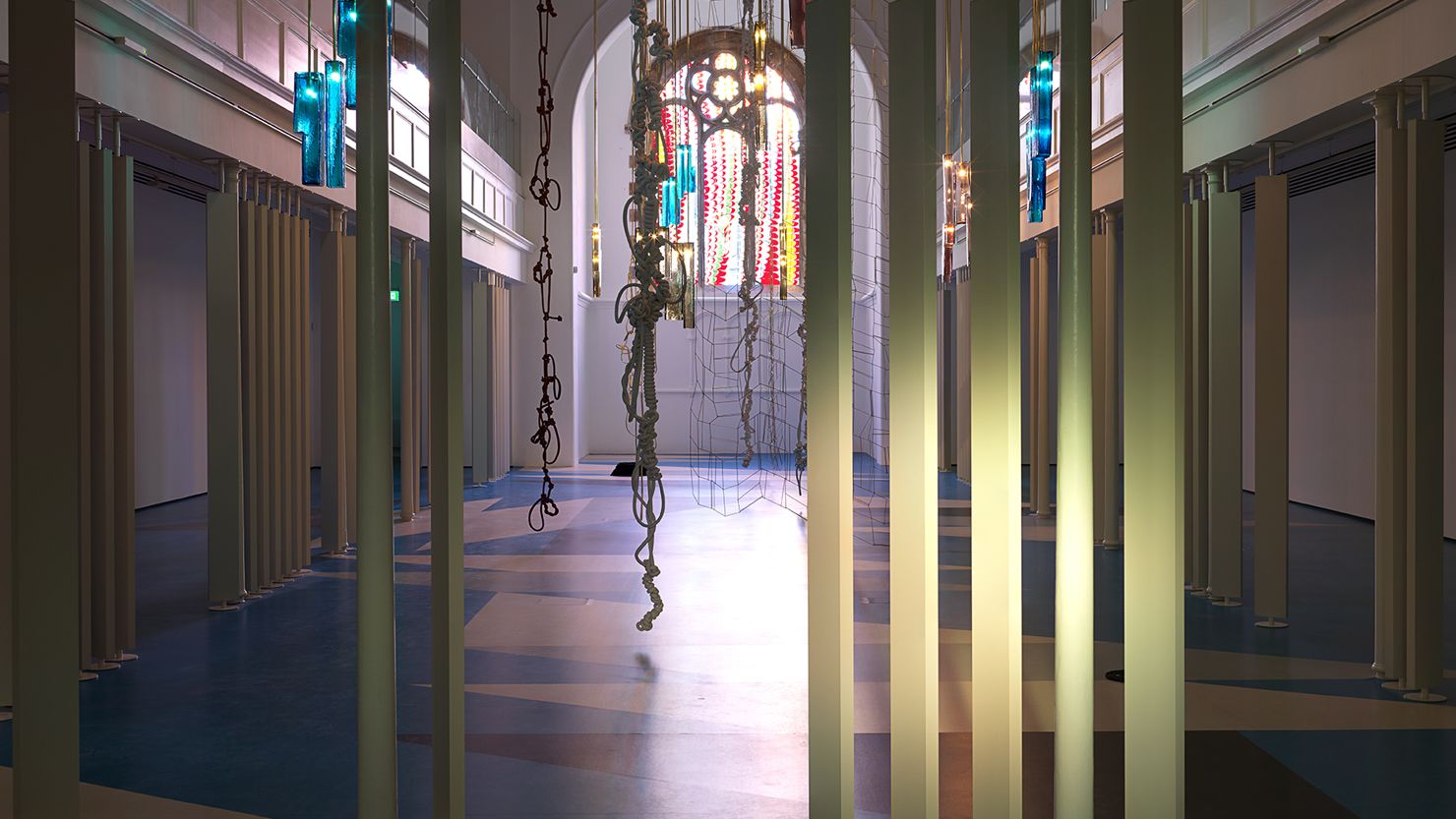 Portuguese artist Leonor Antunes has represented her country at the Venice Biennale in 2019, a world renowned contemporary visual arts festival. Her practice explores the possibilities of sculpture to connect with architecture and design. Melding the unfamiliar with the familiar, the painstaking, considered nature of her work also provides a timely counter-balance to our increasingly digitised, fast-paced world.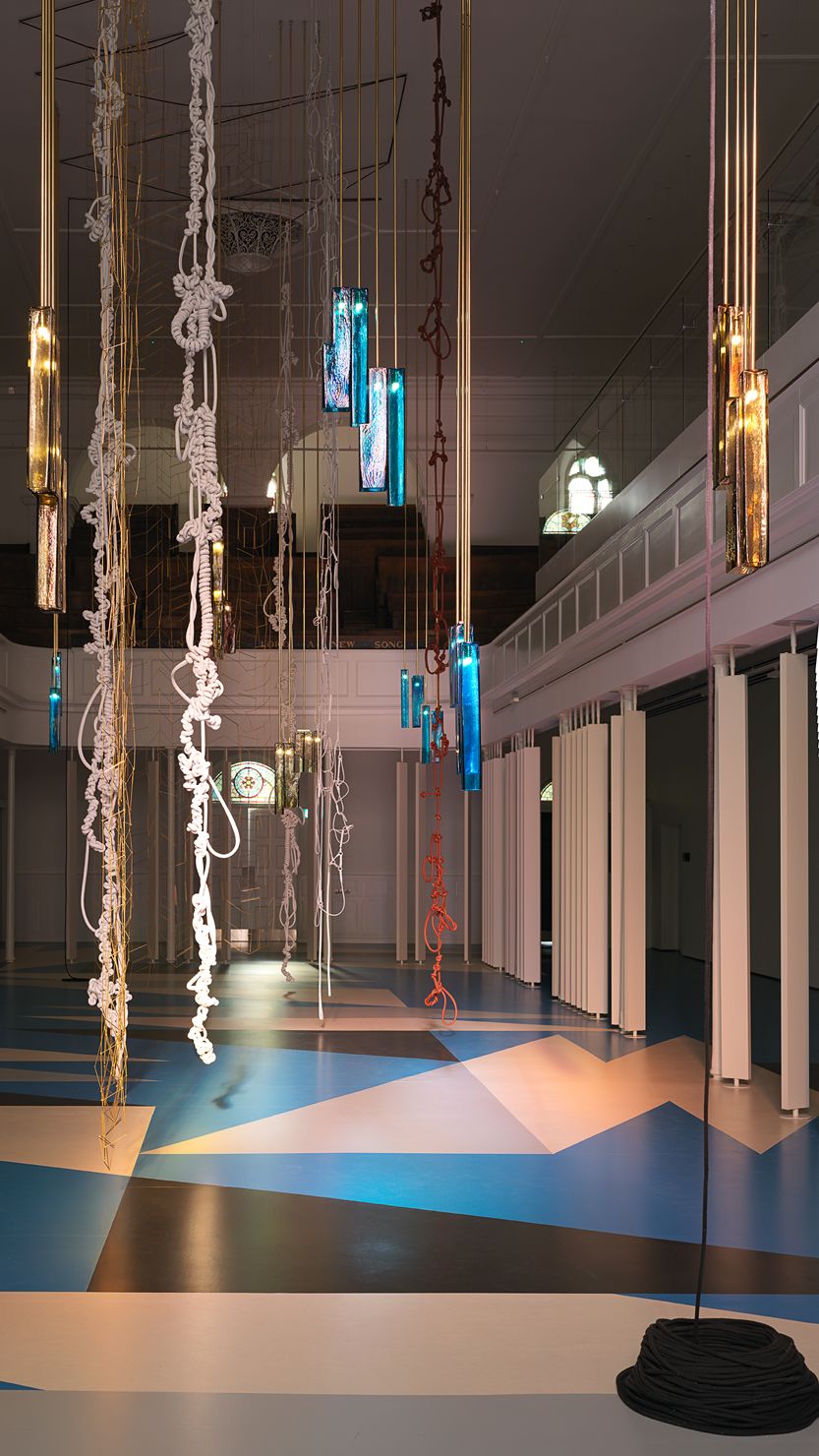 For the first-ever exhibition in St Luke's, she was commissioned to create a new fused glass window, alongside a series of new sculptural pieces – a floor work; a series of rope, leather and brass hanging sculptures that resonate with historic ships' rope making in Plymouth; and hand blown Murano glass pendant lights and slatted partitions, which mirrored the pattern of the floor, the colours in the window and the church's original columns. The different elements played with movement, shade, texture and division in space, and deliberately blurred the line between the building's architecture and her art.
I really believe that art exists in a context, so I do not see my sculptures outside of the space where they exist

Leonor Antunes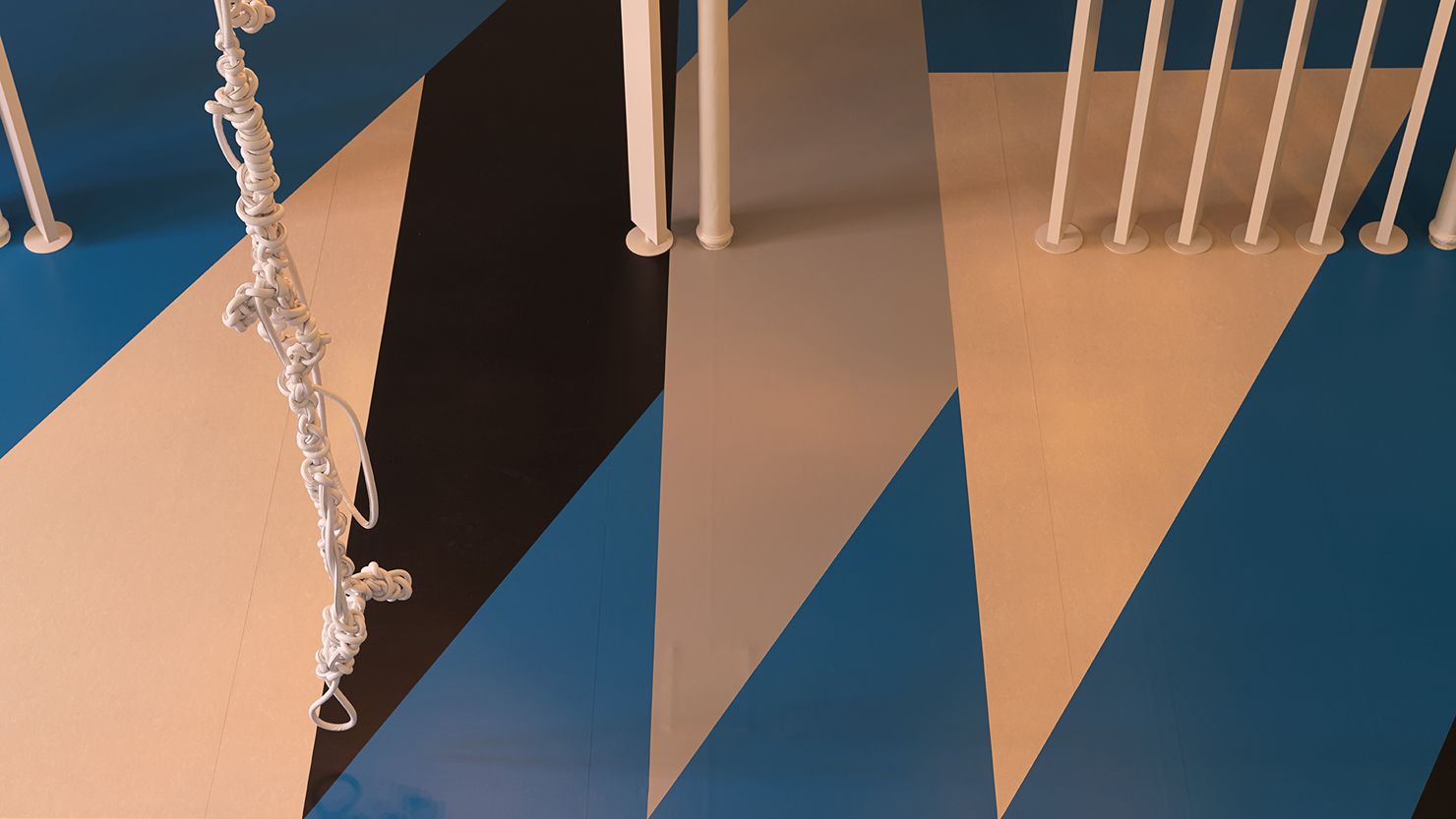 Antunes' exhibition also explored her interest in women pioneers. The window design was inspired by a detail from the marbled end papers from the book 'Insects of Surinam', first published in 1705 by one of the foremost naturalists of her time, Maria Sibylla Merian (The Box has an original copy dated 1726 – on display in the Cottonian Research Room). A floor work was an enlarged version of a 1955 painting by Brazilian artist Lygia Clark – another female who fought to break down boundaries and question what was considered to be the norm.
With the kind support of Marian Goodman Gallery.