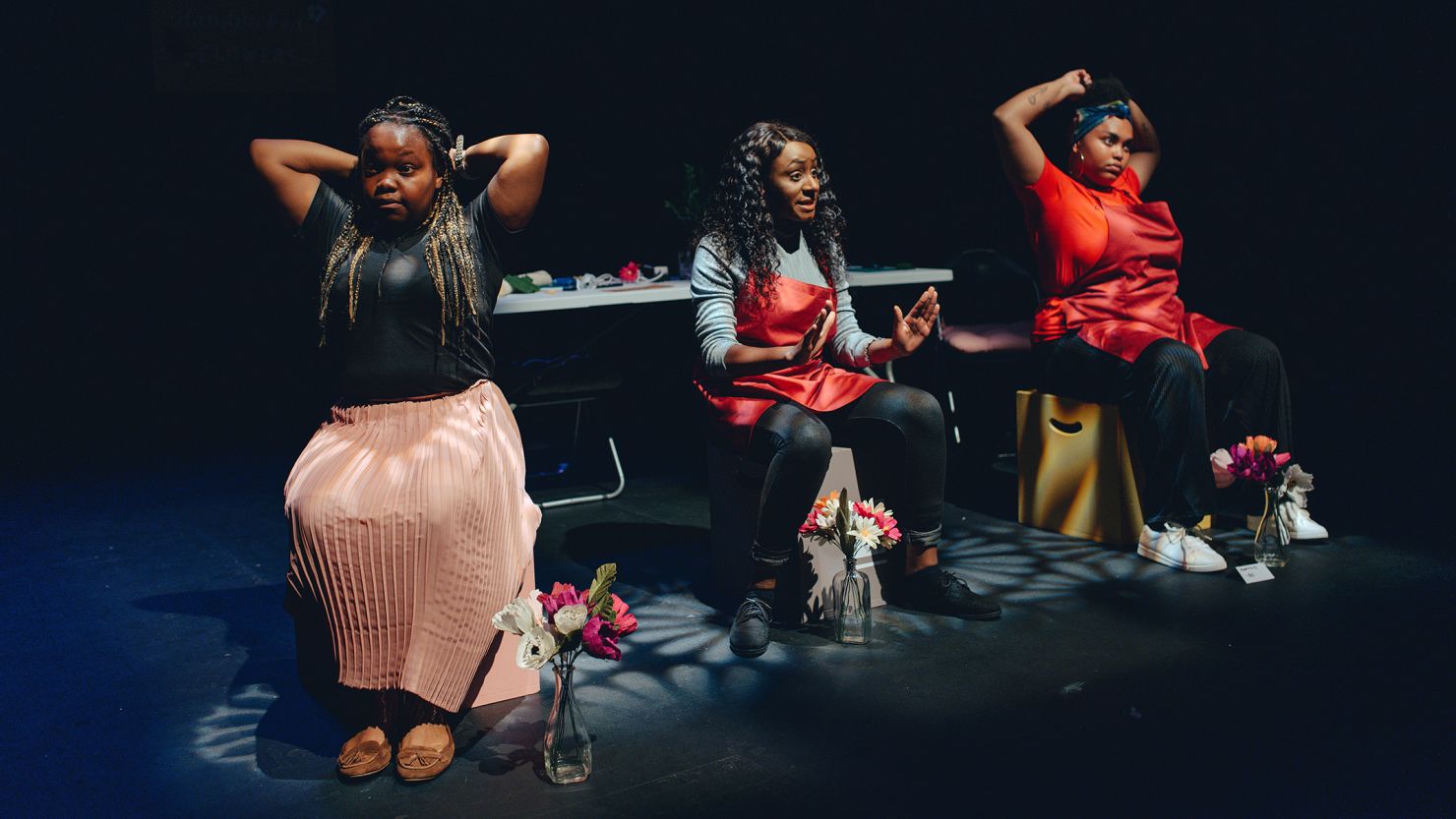 Beyond Face CIC is a performance company based in Plymouth whose mission is to raise the profile and visibility of Black, Asian and People of Colour in the Arts. During the Covid-19 crisis, their mission felt more vital than ever.
The Company makes high quality professional theatre, alongside development opportunities for emerging artists in the Region and a youth company supported by Plymouth University. Beyond Face make work in response to the South West region, artists, young people and audiences.
For the state of emergency micro-commission, Plymouth-based artists Grace Adenubi, Shaday Barrowes and Emily Rossette worked with Beyond Face Artistic Director Alix Harris to create a short film, titled 'They call it a crisis' which features monologues about the concept of freedom in a time of emergency. The film presents the idea that freedom is a matter of perception, impacted by individual circumstances. All three artists have varied experiences of lockdown and have found themselves in different circumstances, which are reflected in their stories.
Grace is an actor who is graduating from Plymouth University. Having performed with Beyond Face at the Theatre Royal Plymouth last August in 'Alright Petal?' She didn't imagine finishing her degree in a Worldwide Pandemic. In the film, we will watch as she travels to work, and her monologue will explore how she has found freedom alongside working throughout the crisis.
Emily graduated from Plymouth University in 2019 and has regularly worked and performed with Beyond Face. Emily has spent lockdown in her family home: a full house that has made it hard to find space alone. Emily asks herself if the things which were important to her before lockdown, are still as important now. Shaday graduated from Plymouth University in 2019 and wrote/performed a piece for Beyond Face's 'We Are Here' scratch event in February 2020. Shaday has spent lockdown with her partner. Shaday will explore what finding freedom for oneself means.
We have discovered that finding freedom for ourselves as individuals is important, and perhaps hadn't been a focus for us before life was amplified in lockdown. Mental health will be an important aspect of the piece, the coronavirus crisis has washed over us in phases, we have called it 'the lockdown cycle'. We have grieved for the artistic works which will not be shown to audiences, celebrated time to explore new skills and experienced the silence of being on our own. Now we are eager to create.