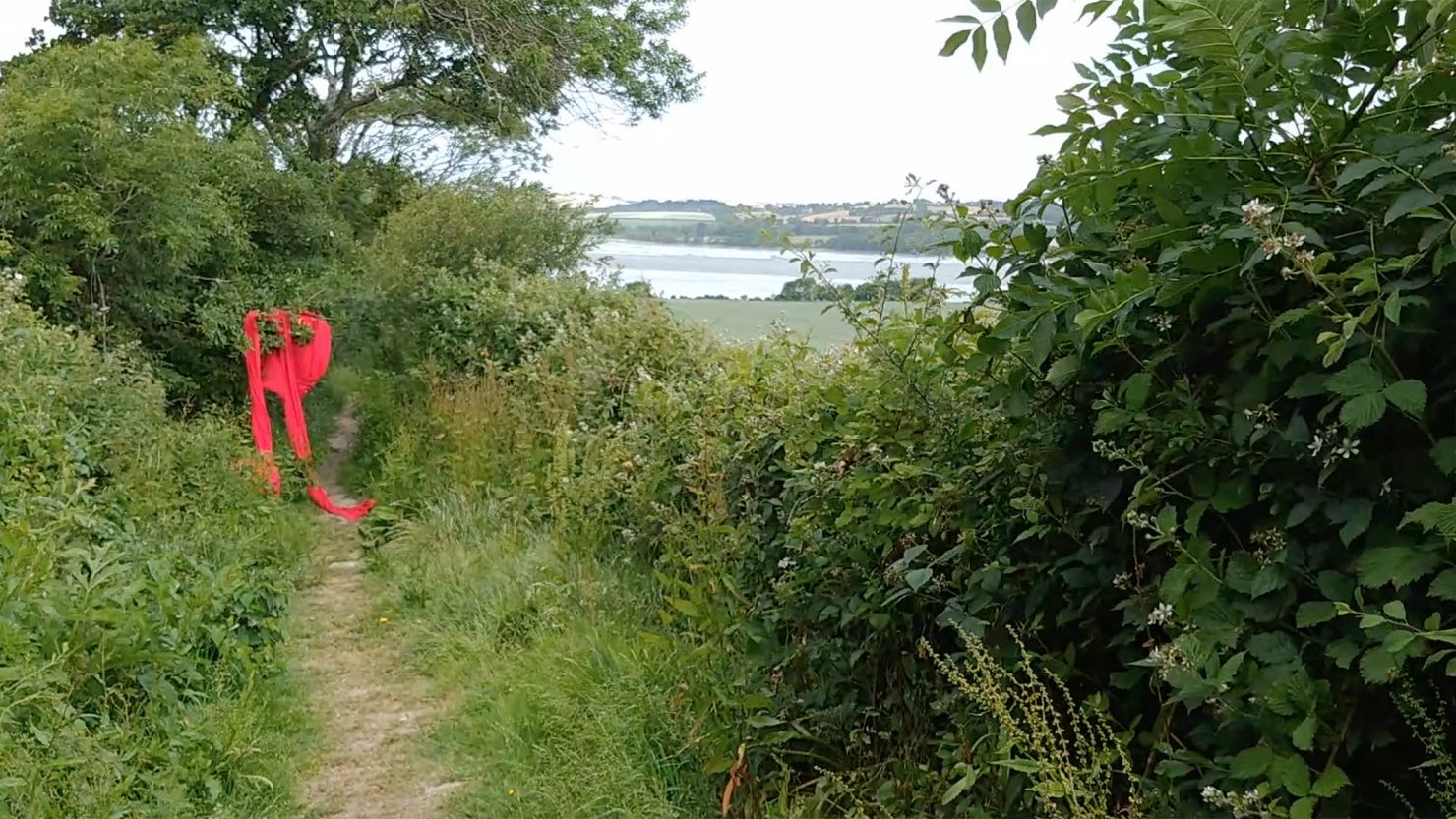 Crab & Bee is an artist collaboration (Bee is visual artist Helen Billinghurst and Crab is writer/performer Phil Smith) based in Plymouth.
With 30 years combined experience, Crab & Bee explore and address spaces of exclusion, amnesia, crisis and marginalisation by creating site-specific walking-based artworks, handbooks, readings, exhibitions and performances to facilitate others to connect to their terrains.
During the Covid-19 pandemic, Crab & Bee have used the full extent of what is allowed within official guidelines for social distancing and exercise to develop a complex arts and research project, walking repeatedly the hinterland of the Tamar estuary, its tributaries and creeks.
For the State of Emergency Commissions, Crab & Bee present Skulk & Guisers's Endgame; a series of five one-minute films seeking ways that stories have moved freely and covertly along the waterways and trading routes; how ideas have arrived and mutated, adapted and rooted themselves.
In each film they make a game-ritual of change inspired by the making and trading associated with that place, drawing on characteristic materials of mining, making and trading, using text they generated in response to the stories found in each of these spaces. The method is a hyper-sensitised 'being there', involving drawing and photography and retelling stories in situ, bolstered by art making, writing and desk-based study of the stories and histories of the places.
The films address regeneration from unpromising materials, the hidden underground, the creative effects of infestation, a radical upsetting of the norms of business, and the importance of worms in a transformation of trashed landscapes. In each short film we use physical materials – oyster shells, silver, limestone, pottery – from the sites; through spoken text we will address new possibilities for taking control of our spaces exposed by the restrictions and depredations of the Covid-19 contagion, rethinking assumptions about commerce, travel and materials.

Crab & Bee