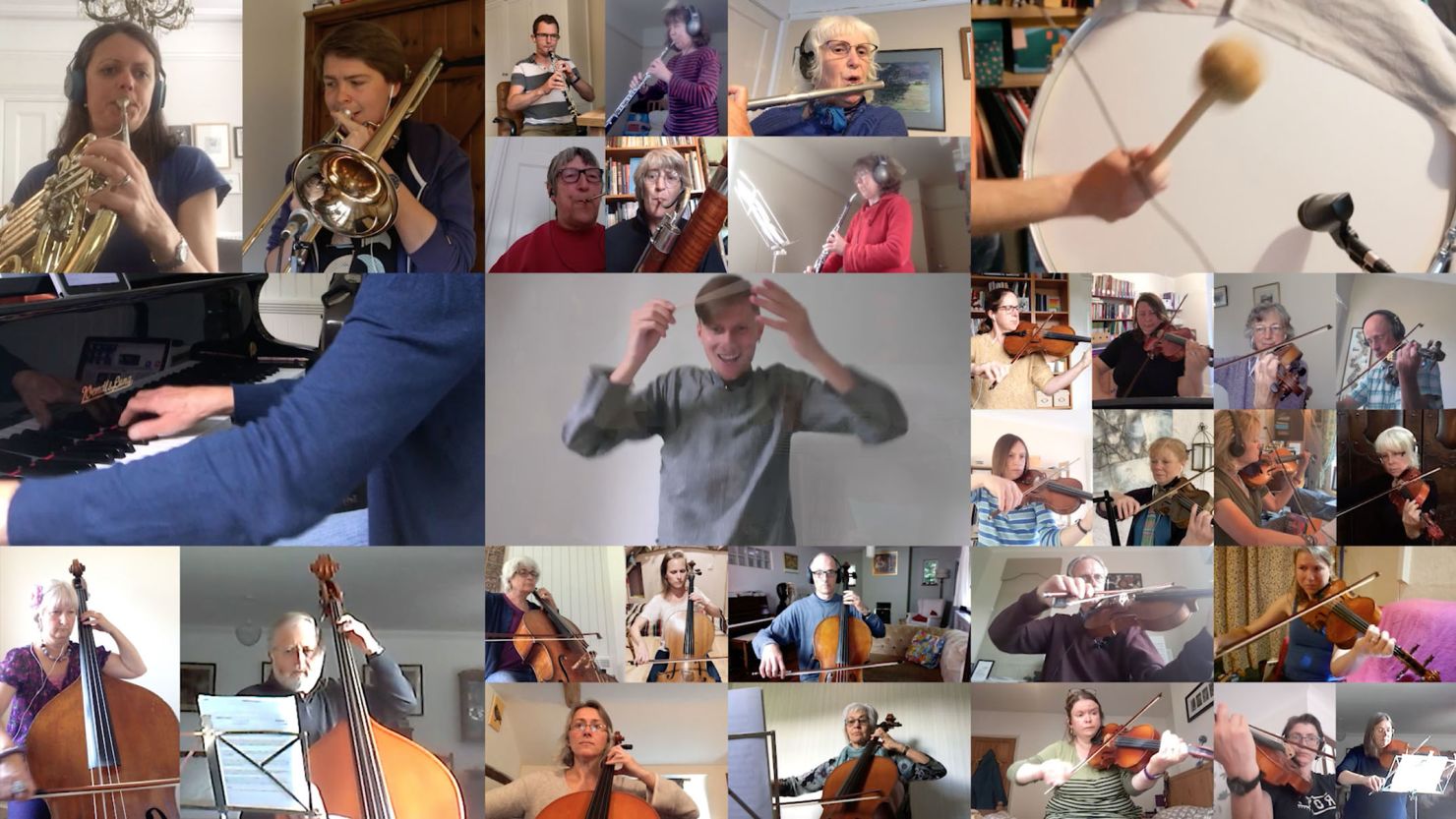 Leo Geyer is a young composer and conductor with a passion for imaginative, daring and dramatic approaches to music-making, encompassing new work, cross-disciplinary collaborations and re-imaginings of existing music.
Geyer began his career at the Royal Opera House as a Cover Conductor for The Royal Ballet. He is the founder and Artistic Director of Constella OperaBallet, Music Director for the Devon Philharmonic Orchestra and guest conducts with the English Chamber Orchestra, National Theatre, Ensemble 212 (USA), AUT (Denmark), and Southbank Sinfonia. He has been described by James Murphy, CEO of the Royal Philharmonic Society as "one of the great young British conductors to watch". He is currently the Senior Music Scholar at St. Catherine's College, Oxford studying for a doctorate in opera-ballet composition under the supervision of Prof. Robert Saxton.
As Music Director for the Devon Philharmonic Orchestra, Geyer presents a short composition for a self-isolated orchestra and chorus written especially for the State of Emergency Commissions, with musicians from across Devon and Cornwall performing together through video conferencing software. Geyer designed rehearsals where players play along whilst muting themselves, to achieve a freedom of expression, and an opportunity to perform together.
In normal times, 100 instrumentalists and 100 singers would come together to rehearse and perform. Naturally, our rehearsals and concerts have been cancelled until further notice, however we have continued to make music together virtually since lock-down began…It has been clear how important these virtual rehearsals have been. Many of the freedoms and joys of our normal lives have been taken away or restricted but we have remained constant. Particularly for our musicians some of whom who are key workers, we have provided the much-needed enjoyment and pleasure of making music together.

Leo Geyer