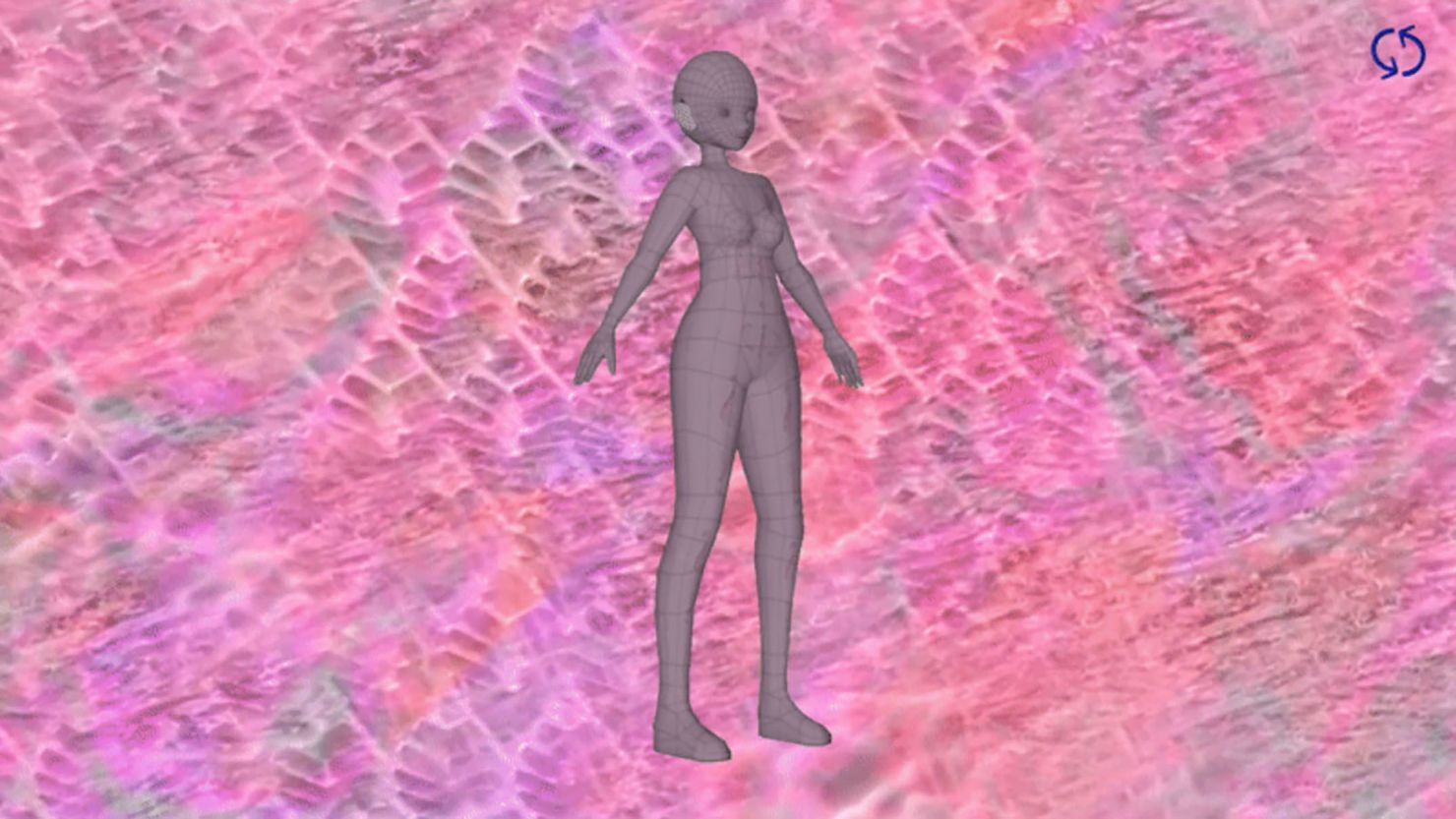 Molly Erin McCarthy is a visual artist from Plymouth, working across 3D and new media. For State Of Emergency Micro Commissions, McCarthy presents PROJECT MECHA:HEART, a series of animated, digital collages exploring data-hoarding and freedom of information in a post-internet, post-pandemic world.
Cycling between physical and digital processes, McCarthy creates expansive bodies of work that explore the palimpsest of realities that define modern and the ideological biases embedded within them.
The work is the result of a collaborative back and forth between McCarthy and artist and writer Georgina Tyson, who composed the central text running throughout the series. Drawing on their personal histories with technology, from its inaccessibility during their childhoods to its ubiquity in their adult lives, the artists created the character ADA-2k - a biomechanical android with no recollection of her origin.
Taking the form of 17 .gif files, PROJECT MECHA:HEART plays like a futuristic graphic novel, following ADA-2k as she travels through surreal CGI worlds inspired by real life places. Making reference to current affairs such as the Cambridge Analytic scandal, the series speculates on how the nefarious amassing of data by tech corporations has altered our perception of reality and individual agency. With ADA-2k being a shared vessel in which both artists embedded their experiences, she - and by extension her world - acts like a poetic scrambler, a retaliation against surveillance capitalism's commodification of individuals.
Now more than ever humanity is dependent on a web of invisible, interconnected networks - otherwise known as the metaverse - for work, for play, and to sustain the link between us and the wider world. In the shadow of COVID-19, these networks have been essential, allowing us to reach out from isolation, maintain personal and professional relationships, and carry on despite the terror unfolding before our eyes.

Molly Erin McCarthy