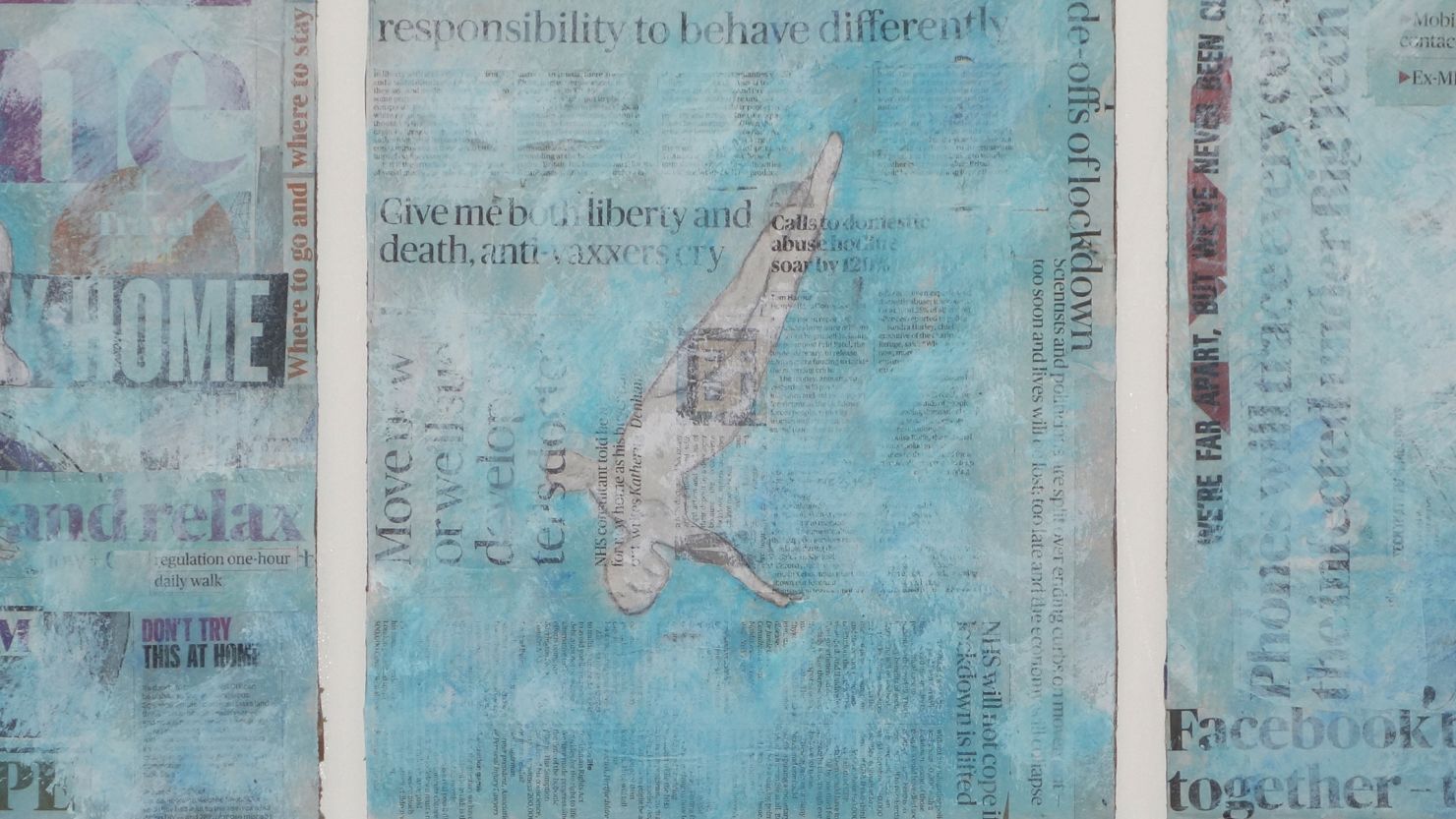 Naomi Hart is a multimedia artist who utilises salvaged materials and found objects to investigate and explore the relationship between human interaction and the environment, particularly themes around water, elements, journey and memory.
Hart was Leverhulme artist in residence working with glaciologists at the University of Sheffield and the University of Norway in Svalbard and is a research associate at the Global Systems Institute at the University of Exeter. She often collaborates with scientists and researchers, including marine biologists, social scientists, glaciologists and geographers, looking at issues around climate change, ocean plastic pollution and migration.
Hart has exhibited and produced site-specific work both nationally and internationally, including large-scale, socially engaged commissions for the public and private sectors and has work in the permanent collection of the National Museum of Scotland.
For the State of Emergency Commissions, Hart has created three collages on newsprint with inverted, suspended figures upon backgrounds showing reports, statistics and speculation related to Covid-19, as this virus forms the new background to everything we do. The painted figures are based on images of athletes, politicians and celebrities, participating in the same social, cultural and leisure activities that have been denied to us.
Like many others, I was glued to the news and newspapers, obsessively reading about the virus and how others were managing it, as if by reading I could somehow solve the enormity of the problem. The silhouettes, divorced from everyday life and their contexts at the moment the photos were taken, become suspended in strange, uncomfortable poses: rising or drifting, fighting or at peace, reaching for something unknown and unseen. The figures could be falling, floating or merely in suspension. Their very isolation could be as much freedom as imprisonment in an infinite, undetermined time and space – it all depends on perspective.

Naomi Hart