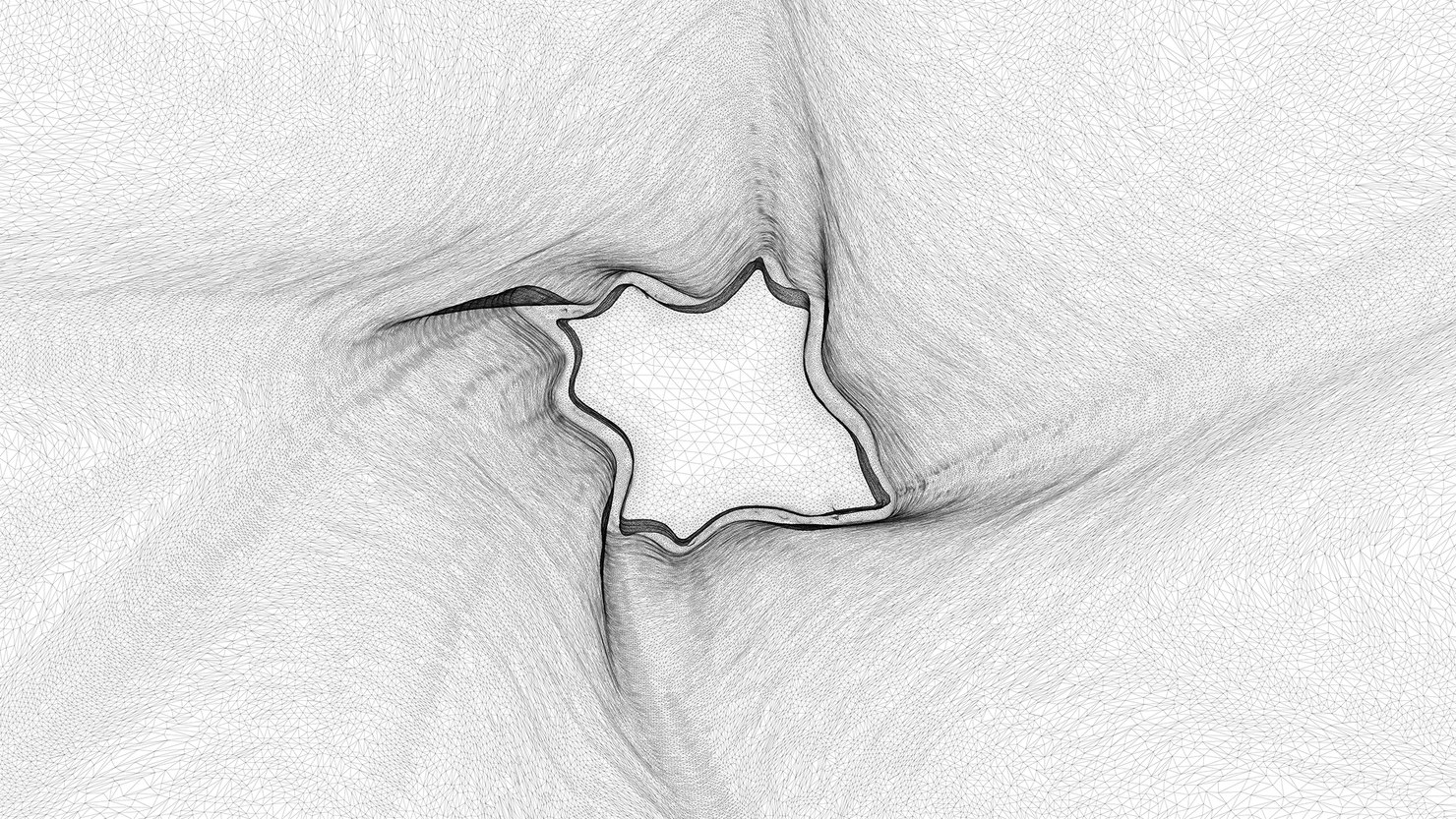 Thomas Duggan Studio is a collaborative and multidisciplinary research studio exploring the intersections between design, robotics, material science and sculpture.
The Studio works with innovation and research into complex material systems, and explores the potential for emergent artistic and creative practices.
Based in Cornwall, the Studio includes a fully equipped workshop including advanced robotic fabrication technology that supports collaborative projects for individuals, companies and institutions. Work from the Studio has been published within leading scientific journals including Nature Nanotechnology and the Proceedings of the National Academy of Sciences, as well as being exhibited at the V&A Museum, Tate and MoMA. The work exhibited in this commission is a continuation of research conducted in robotic 3D printing of porcelain and its aesthetic and design potential, funded by Research England through the South West Creative Technology Network.
Exploring alternative ways of exhibiting work in the creative/cultural sector as a result of Covid-19, this commission uses digital resources to engage with the geometric, textural and scaling intentions behind recent sculptures made using a KUKA Robot and by hand.
This work has been made in close partnership with Dr Alejandro Veliz Reyes (University of Plymouth), creating a new series of 2D and 3D outputs. These physical/digital processes have made use of a combination of technologies, including 3D modelling, laser scanning, rendering and mesh-surface studies. This series of graphic outputs effectively share aspects of the original ethereal sculptures, material qualities, processes of making, and haptic qualities. At the same time, these outputs represent a digital testimony of the spirit of creative experimentation, understanding and material research, and a standalone body of work.