Votes for Women in Plymouth: Lesson Four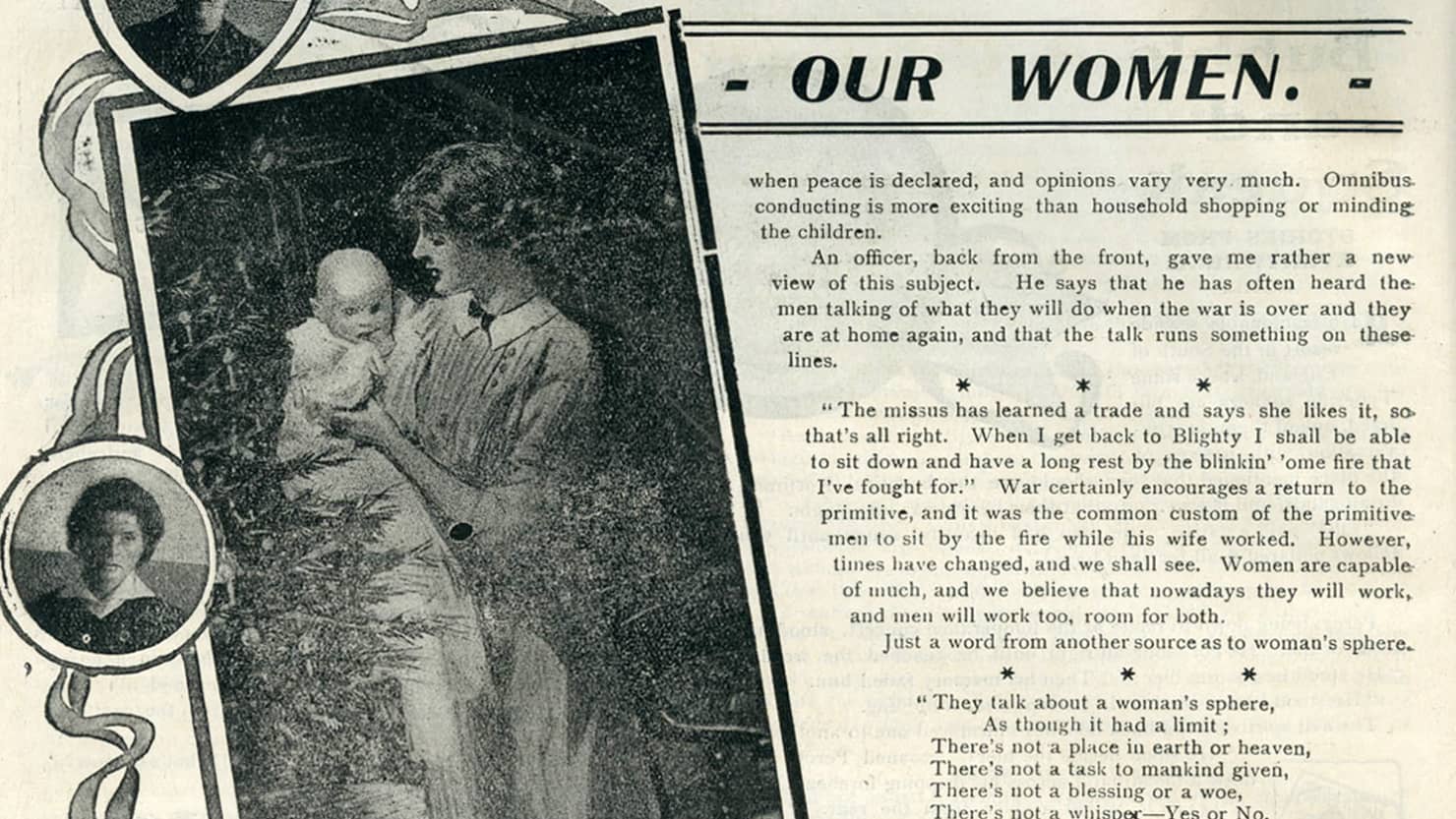 Agnes Weston is most famous for setting up the Sailor's Rests, which were so important that they received a Royal warrant from Queen Victoria in the 1980s and became Royal Sailor's Rests. Agnes, or 'Aggie' was a member of the National Temperance League – and believed that people should abstain from alcohol.
She set up the first Sailor's Rest in Devonport, Plymouth, as a place to provide overnight accommodation and food for sailors, as an alternative from pubs – at the time called public houses. So successful was The Devonport Sailors Rest was so successful that further ones were set up in the other naval towns of Portsmouth and Gosport. Sailor Rests also supported sailors' wives and families, which they did by providing crèches and family days. The Royal Naval Rests has today become the charity 'Aggies', which continues to help sailors' wives and partners.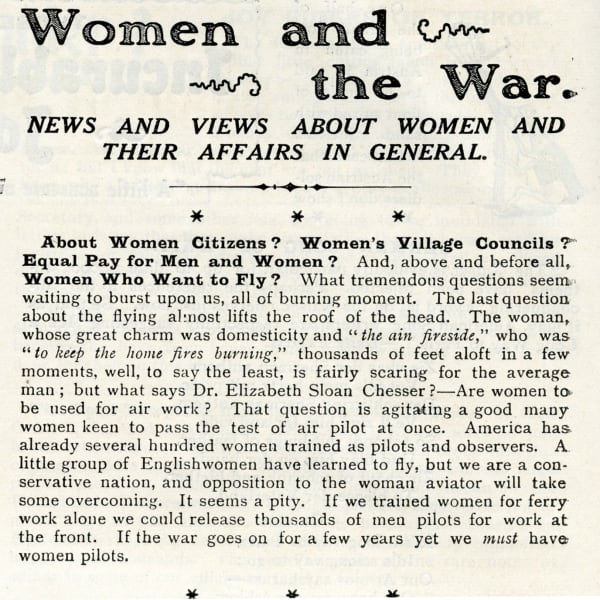 Agnes Weston also wrote in a magazine called 'Ashore and Afloat', a monthly publication that was delivered to the British Navy, which looked at heroic stories form the first world war. She often used this magazine to discuss issues surrounding women getting the vote.
In an article written for the magazine in 1917, she asked the question: What would women vote for?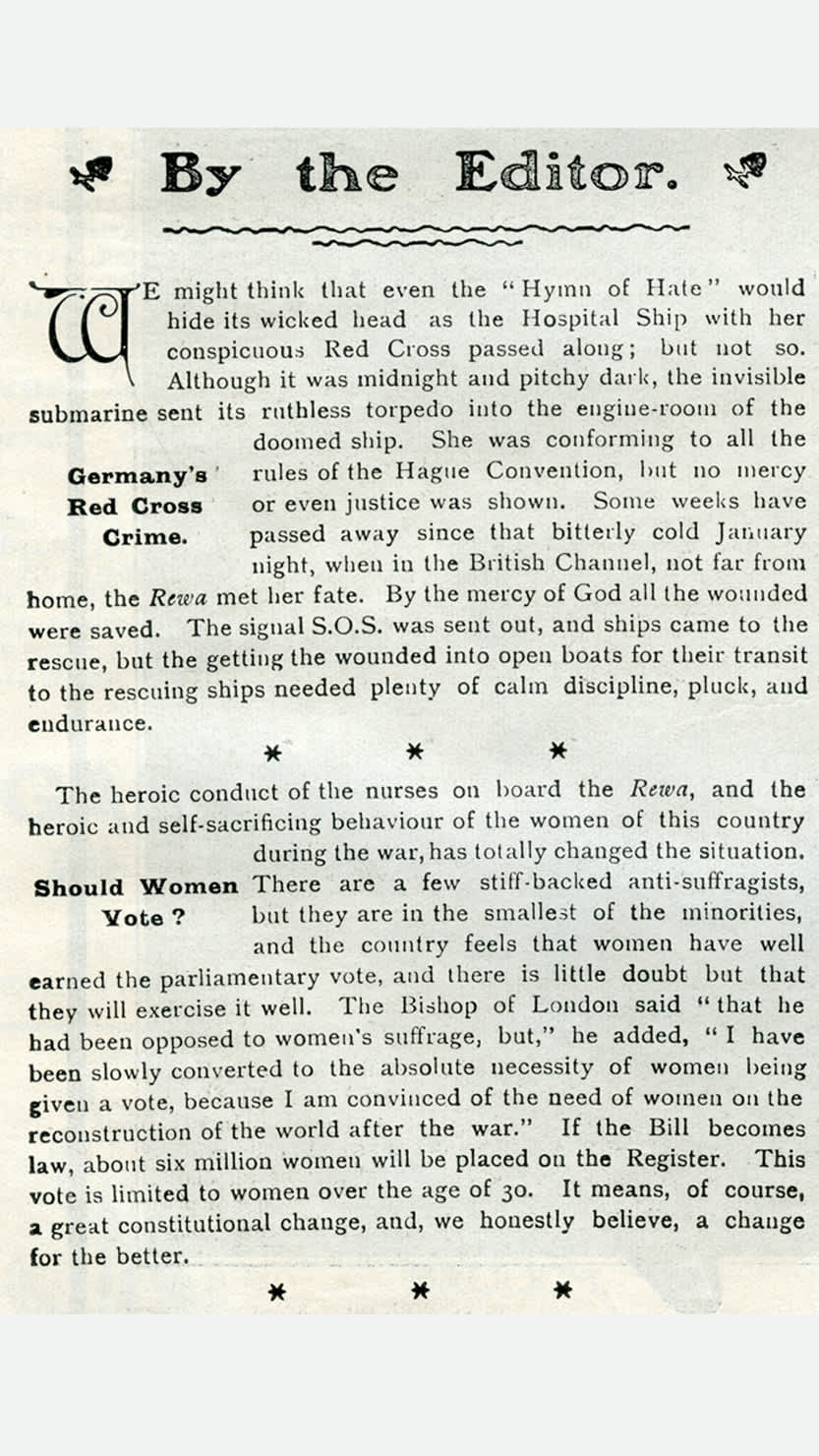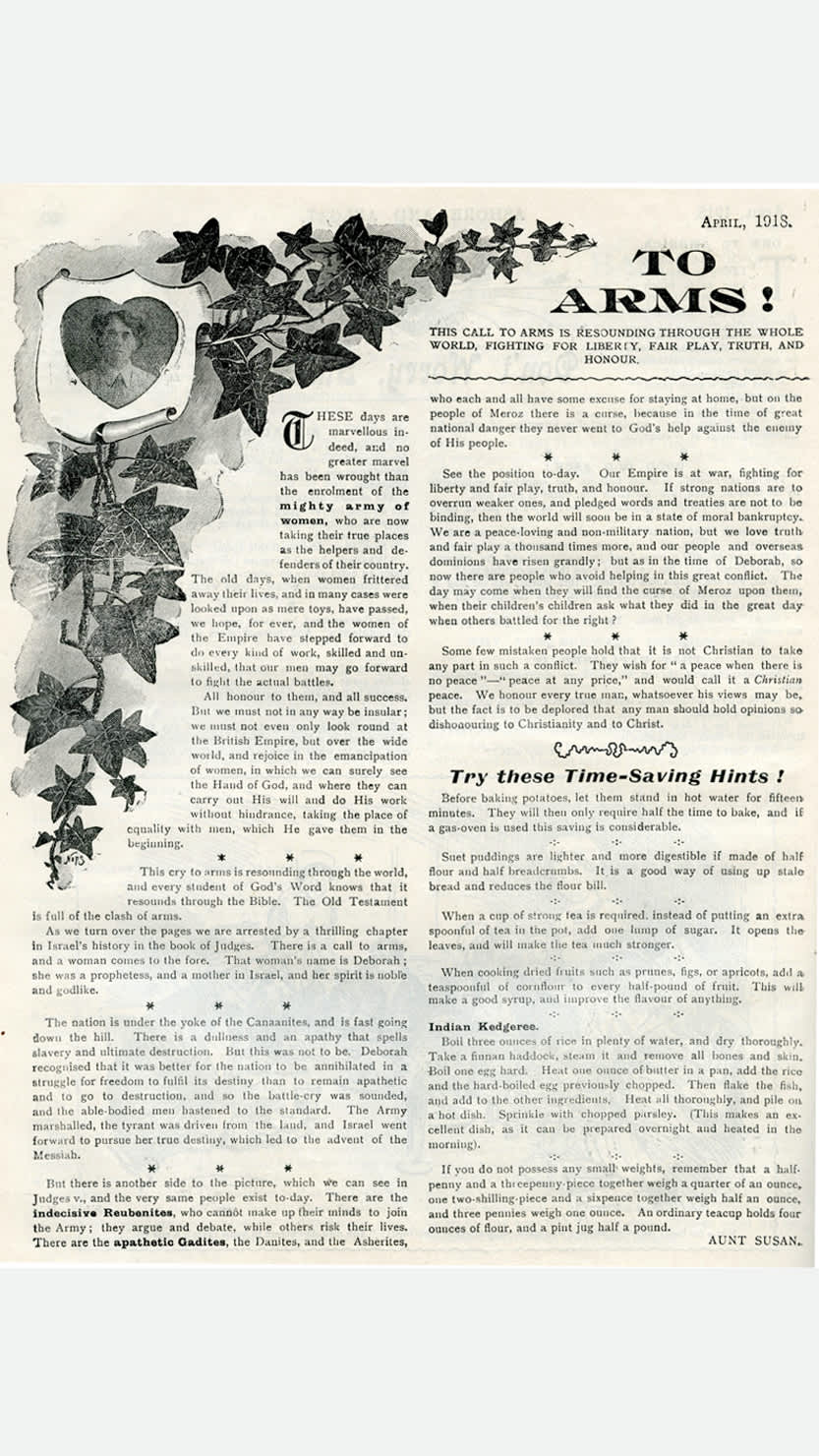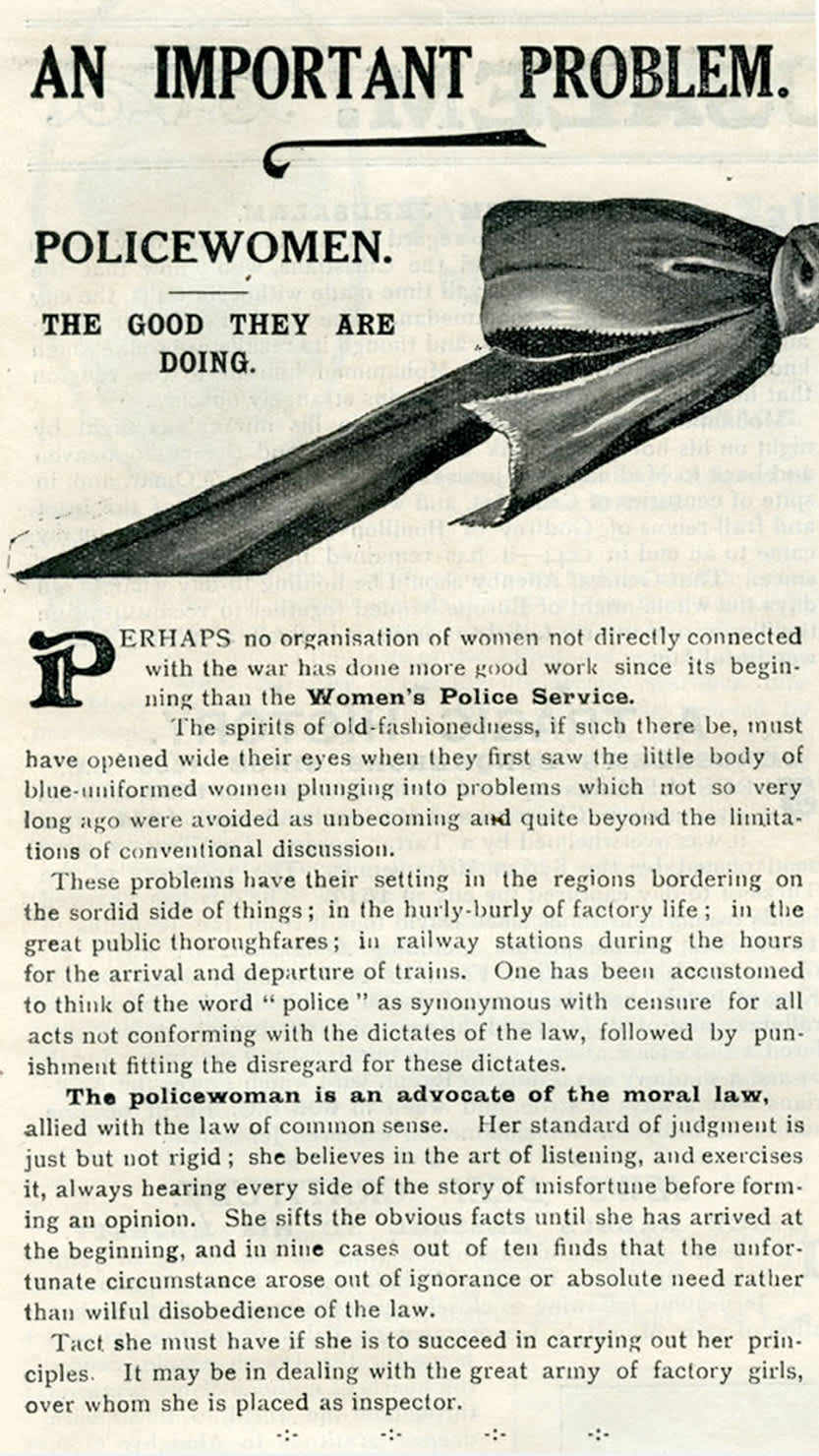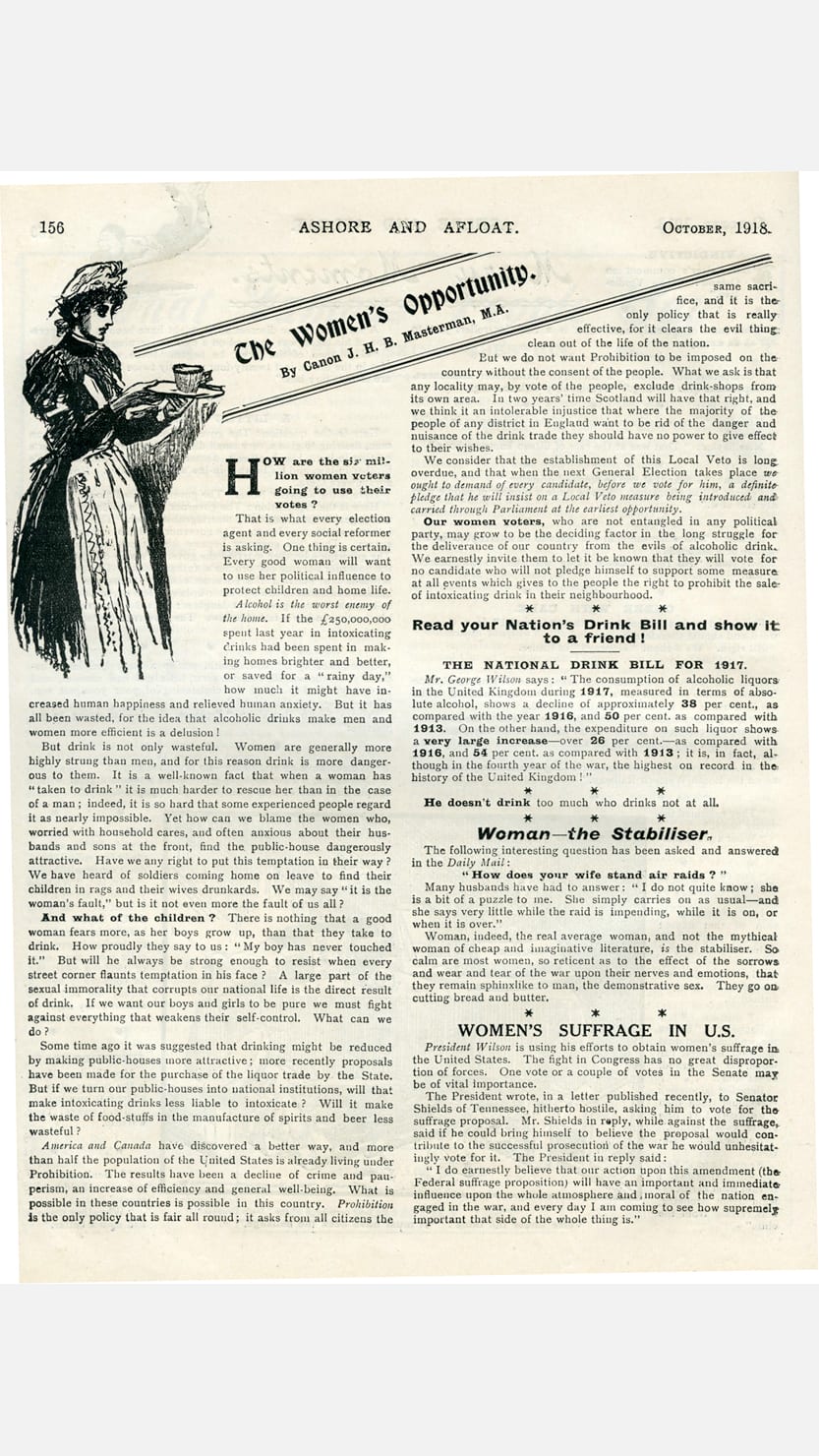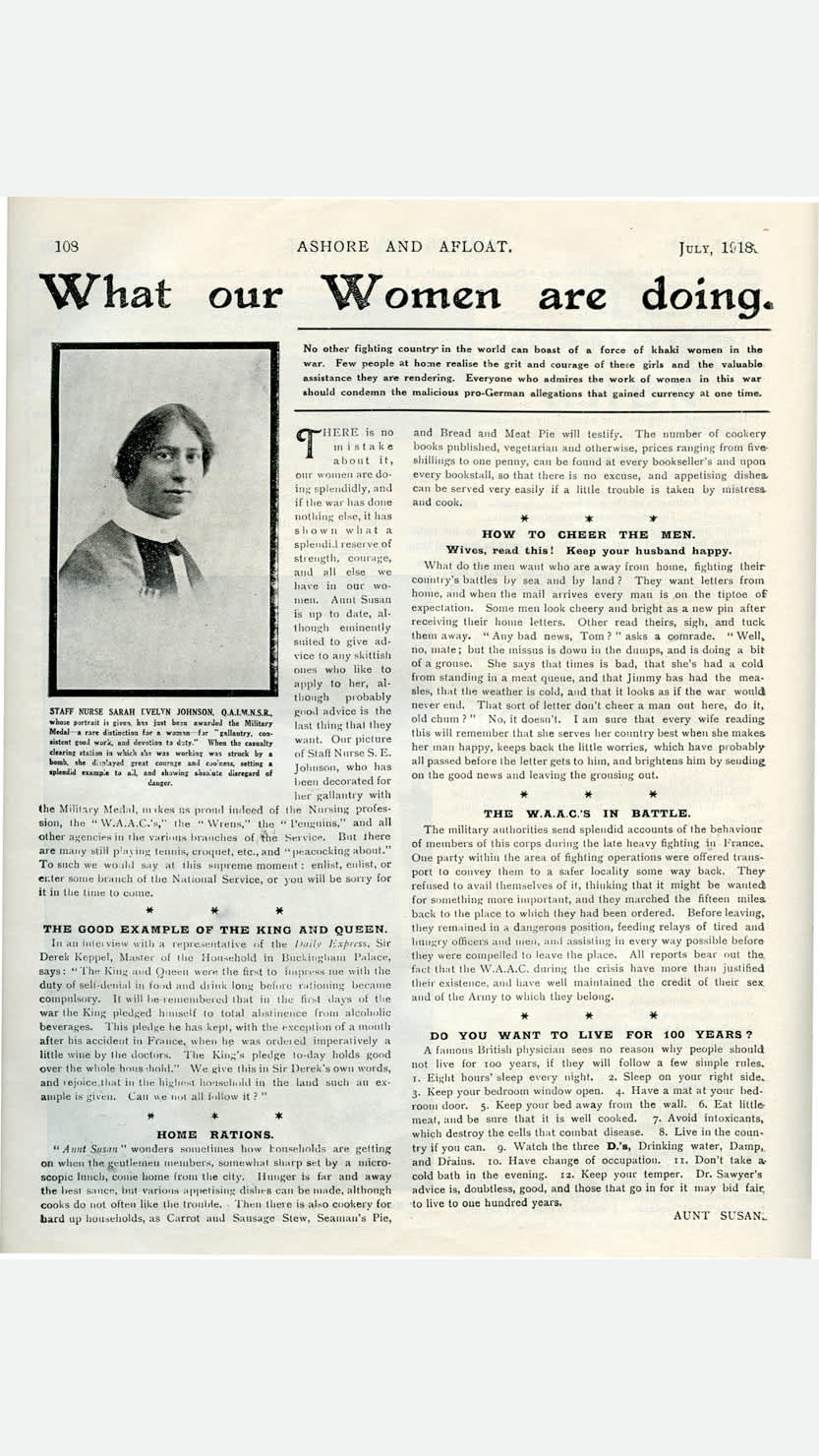 Agnes Weston used the 'Ashore and Afloat' magazine to discuss whether women should get the vote. What contribution do you think actions like this made to winning the vote for women?