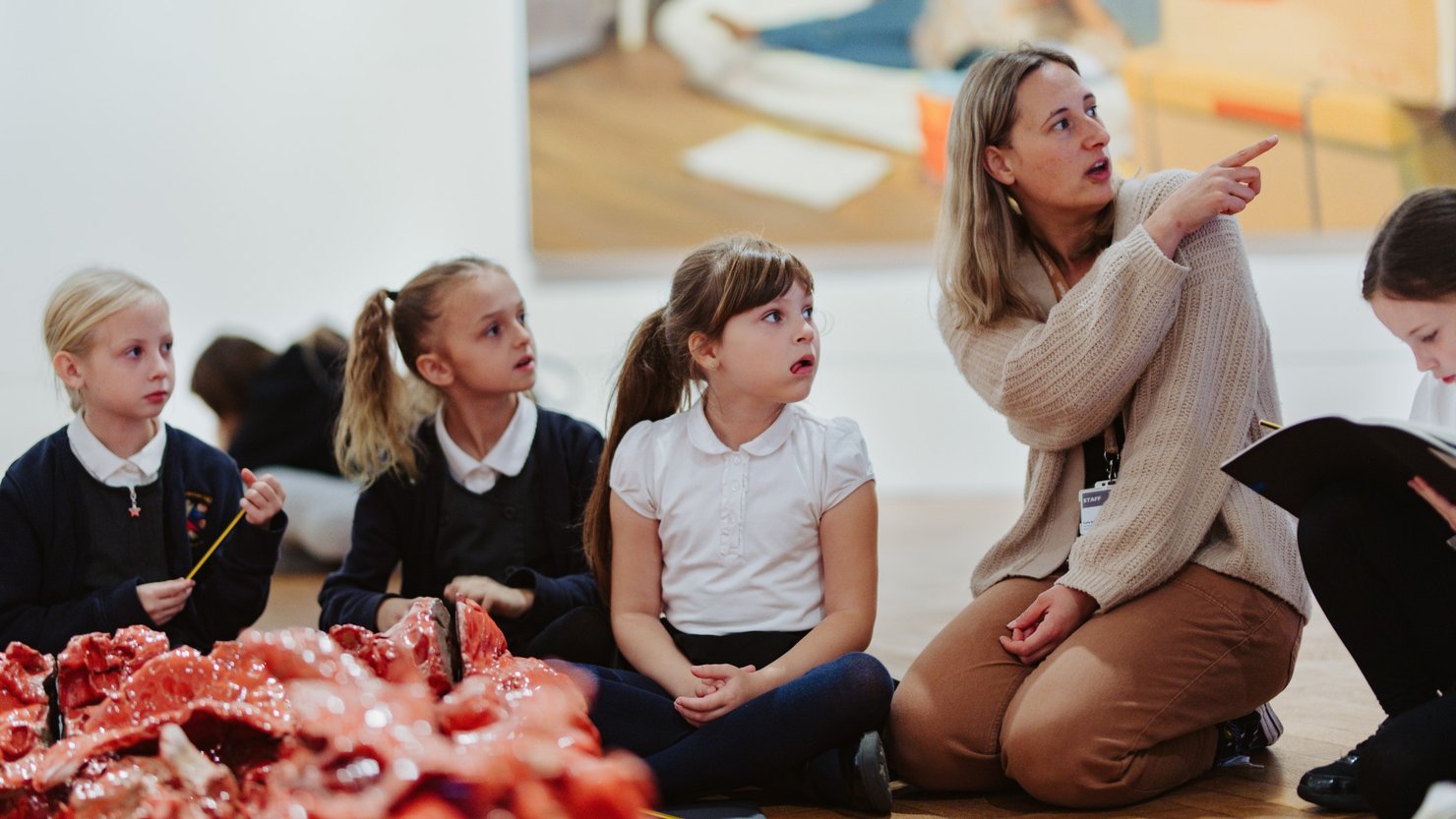 Give your students the chance to work with a practising artist to explore our visual arts collections, learn artistic techniques and develop their own creative responses.
Our artist facilitator sessions combine engaging artistic skills with Philosophy for Children and Visual Thinking Strategies (VTS) to inspire creativity and empower every student to form and reflect opinions on the visual arts.
During this session students become contemporary artists for themselves, exploring the galleries to develop ideas, discover materials and techniques and produce creative responses to take back to the classroom.
There's no need for previous experience of contemporary or visual art. Our sessions give your students the skills and inspiration to explore the arts independently for many years to come.
Key Stages:

Early Years,
Key Stage 1,
Key Stage 2,
Key Stage 3,
Key Stage 4,
Key Stage 5,
SEN (Special Educational Needs),
Higher/Further Education
Curricula:

Art and Design,
Design and Technology,
PSHE
Topics:

Identity,
Philosophy,
Participation,
Local History,
Cultural Capital
Price
£5 per student (including VAT)
Group size
(minimum) 30 students
Duration
60 minutes
Additional Infomation
Please send us your booking enquiry at least four weeks before your planned visit.
You can try one of the sessions below, or alternatively talk to us about a theme or subject that you are exploring at school, and work with one of our artists to delve deeper into it.
Art as reflection
Contemporary art often reflects on a historic context. Work with one of our artist facilitators to explore in-situ responses by practicing contemporary artists who have responded to the historic collections and displays at The Box.
Art as participation
Art can be created by and for the public, changing spaces and how we interact with each other. Work with one of our artist facilitators to explore our larger than life installations.
Art as contemplation
Art is often encountered in galleries, which gives a context for reflection and contemplation. Work with one of our artist facilitators to develop your students' contemplation and enquiry skills in a session at St Luke's – our new contemporary art exhibition space.
Art, people and place
Art has been used to capture people and places across the world, and it's no different in Plymouth. Work with one of our artist facilitators to explore collections in the Plymouth Panorama gallery, including a range of Plymouth landscapes and work by Reynolds, Lenkiewicz and Forbes – either exploring the whole gallery or focussing in on a particular artist or view.
Longer projects
For a deeper enquiry, you can work with the same artist facilitator to explore a range of different collections in The Box, across a series of sessions.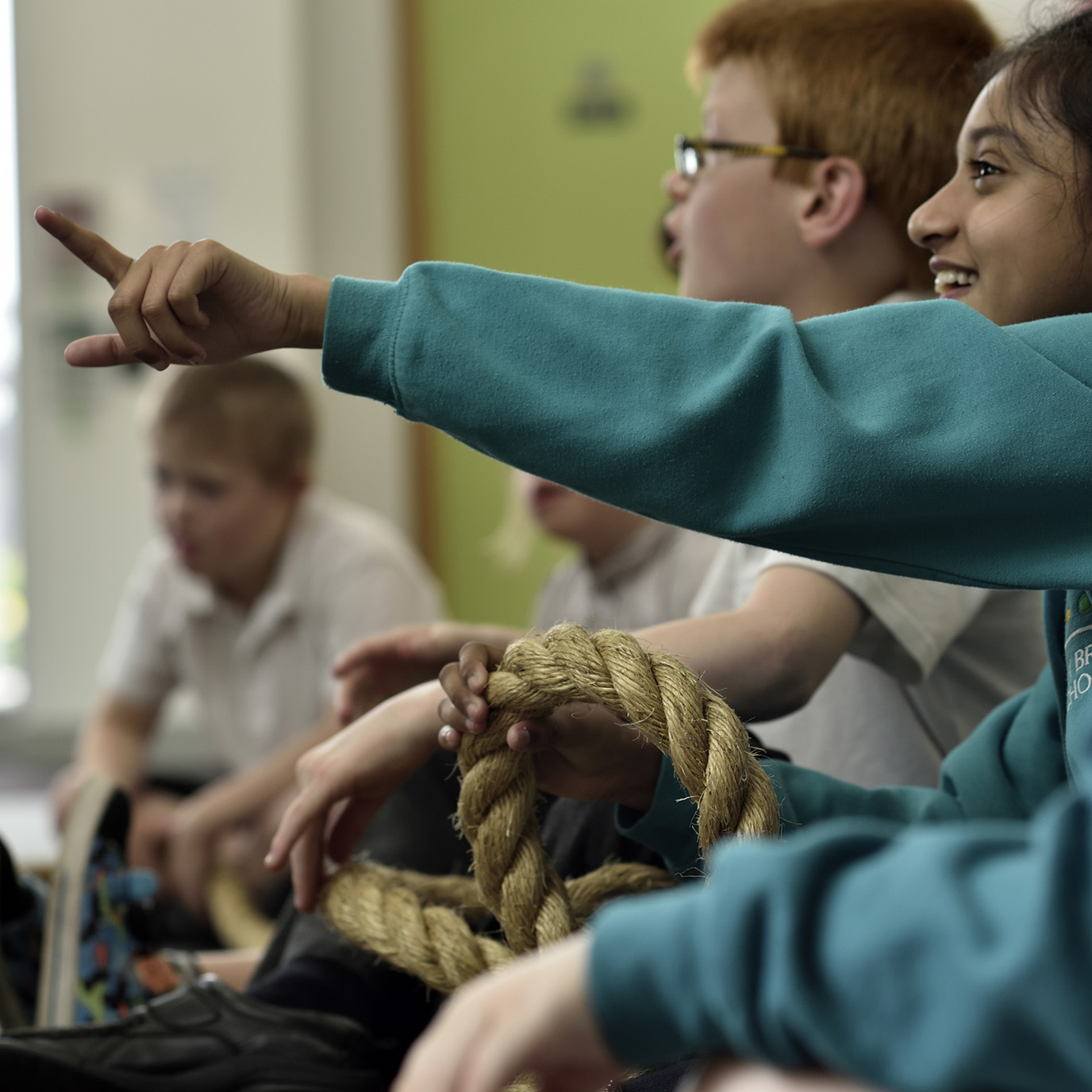 Self-led Visits
Visiting The Box with your class on a self-led visit is free.