Blitz 80: Aftermath of The Blitz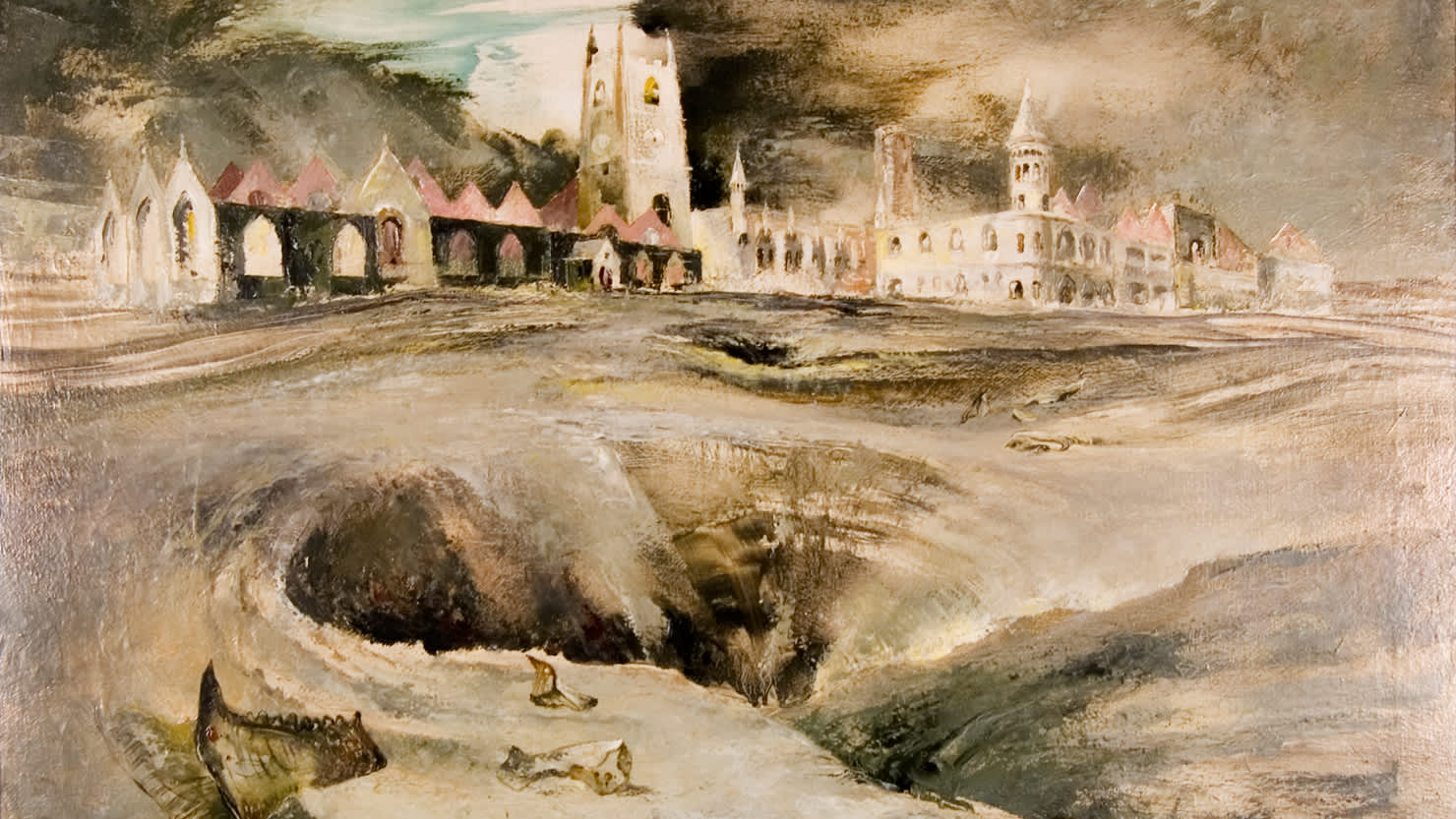 80 years ago Plymouth was reeling from two massive bombing raids which marked the start of the Blitz. This oil painting from our art collections dates from 1947 and is called 'Aftermath of the Blitz'.
St Andrew's Church and the Guildhall are clearly recognisable. A largely black sky overhangs the buildings and you can just make out some small figures in front of the church.
The muted tones of the foreground show some small pieces of debris and a massive crater.
It's a dramatic scene with what's left of two of the city's most iconic buildings seemingly standing in the middle of a wasteland.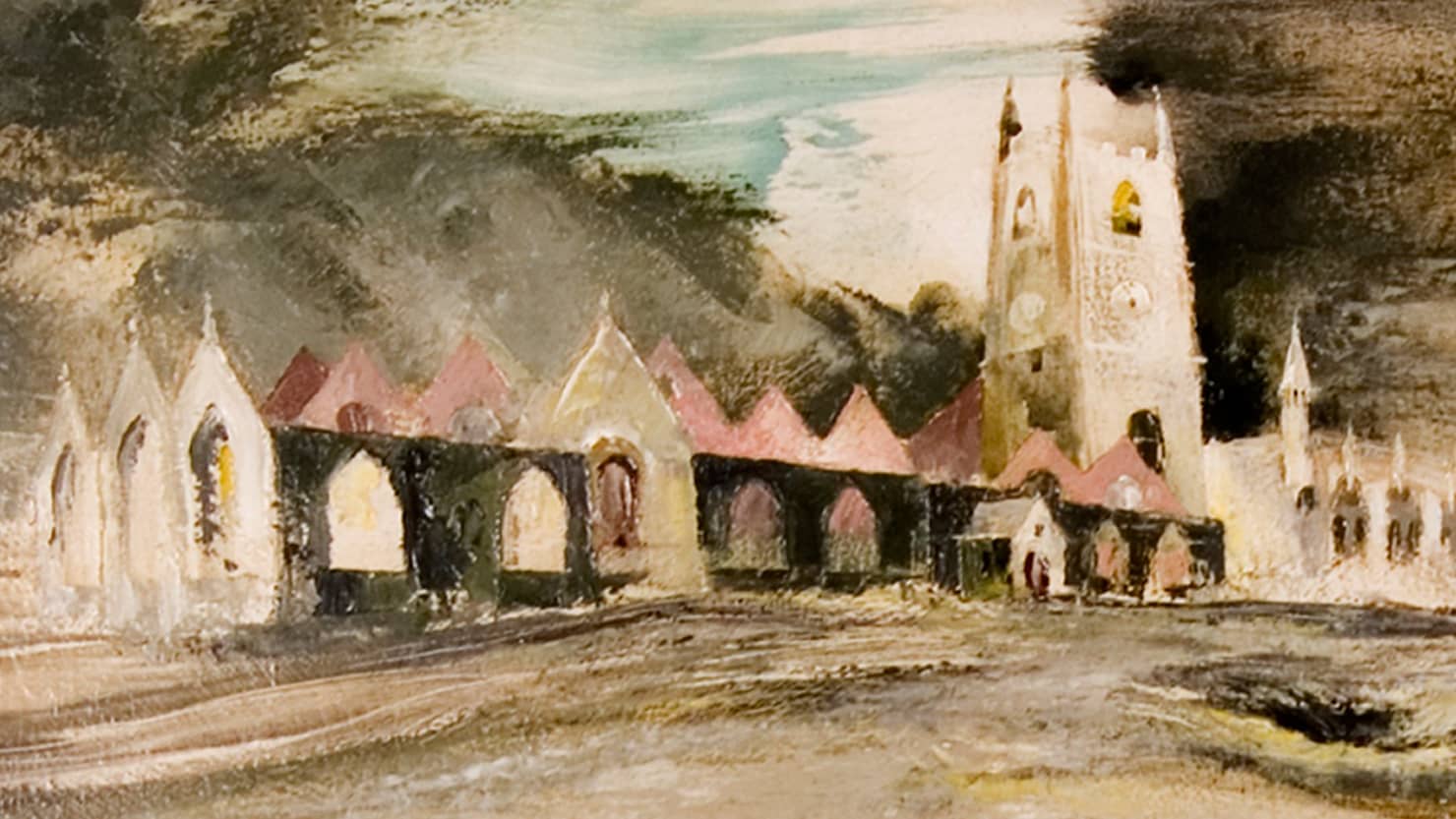 The painting was created by Frederick T.W. Cook (1907-1982) and is one of two works by him that we own.
Cook was a London-born artist who, from an early age, spent his holidays painting in the West Country. In the late 1940s he settled in the Cornish village of Polperro. Prior to this, during the Second World War, he was an official fireman-artist.
Works by him can also be found in the Imperial War Museums, Royal West of England Academy and St Paul's Cathedral collections. Many of them show wartime scenes and are similar in style to this one.
If you search the Imperial War Museums online collections, for example, you'll see images of works depicting Tower Bridge with a flying bomb, the remains of a crashed Bristol Beaufighter aircraft and bomb damaged buildings in the City of London.
Like our painting they are, at first glance, quite beautiful. Yet the longer you look at them the more you realise the scenes they show are ones of devastation.
Find out more about Plymouth's Blitz 80 commemorations.