'Jib' and 'Barquentine' by Margaret Lovell
Lovell's works vary in size from miniature to monumental. The two pieces we are highlighting here are inspired by sailing and are bronzes - a material she is renowned for using. They were acquired following a career-defining retrospective exhibition of Lovell's work at Plymouth City Museum and Art Gallery in 1972.
Margaret Lovell is an award-winning sculptor and Fellow of the Royal British Society of Sculptors.
She studied at the West of England College of Art in Bristol (1956-1960) and the Slade School of Fine Art in London (1960-1962), where she won first and second prizes for sculpture and etching.
She was then awarded an Italian State Scholarship and studied at the Academy of Fine Art in Florence until 1963. This was followed by a Greek Government Scholarship which allowed her to travel in Greece during 1965-1966 to study sculpture further.
Throughout her career she's exhibited in group and solo exhibitions across the UK, as well as places such as France and New Zealand.
Along with a retrospective of her work in 1972, shows by fellow sculptors Peter Thursby and John Milne helped established Plymouth as a major centre for the exhibition of contemporary sculpture.
My sculptures are inspired by natural forms - undulating planes with polished edges that suggest or define a movement through space.

Margaret Lovelly
'Jib'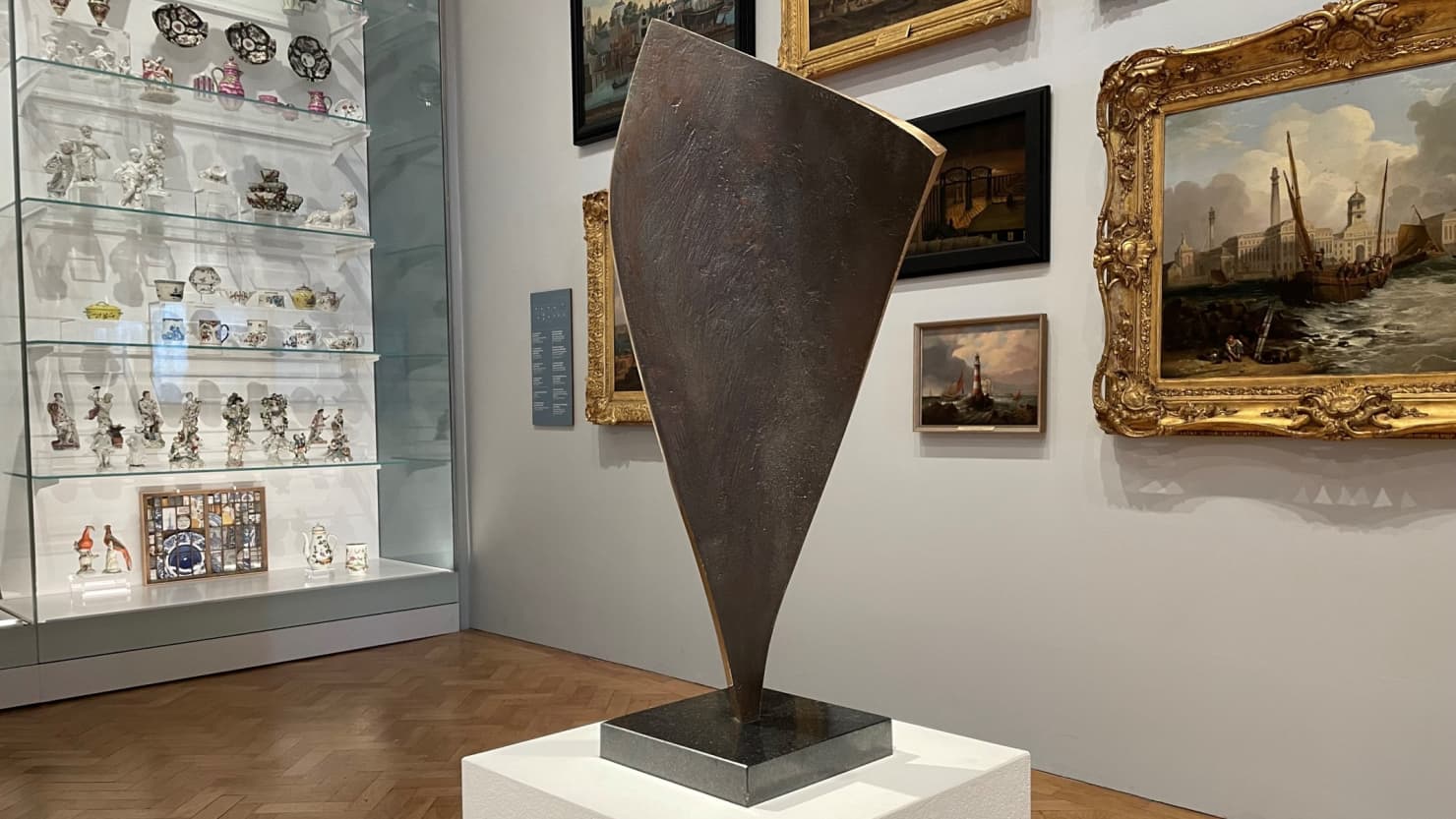 In sailing ships, a jib is a triangular sail which is set forward of the mast. On modern sailboats the lower corner is often attached to a fitting on the hull near the bow.
The use of jibs began to spread in the 1600s and had extended to large war vessels by the 1700s.
'Barquentine III'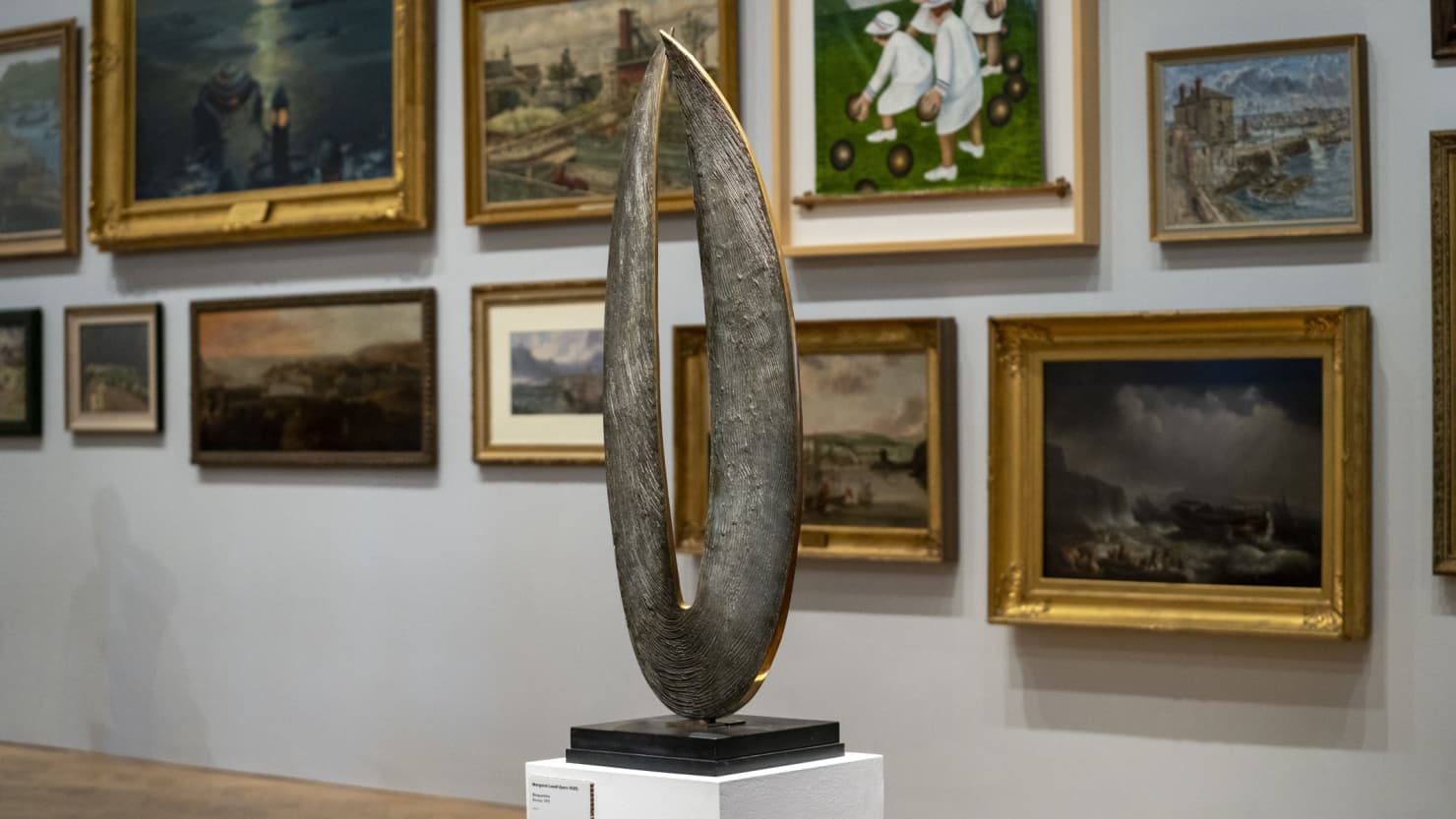 Lovell's sculptures are inspired by organic, natural forms, such as plants, and elements like the wind and the sea. 'Barquentine III' belongs to a body of work that relates to sailing. It's made from bronze with a wooden base and measures half a metre high.
A 'Barquentine', sometimes known as a barkentine or schooner bark, is a sailing boat with three or more masts, including a square rigged foremast – like the tall ships that often sail in to Plymouth for big outdoor events along our waterfront.
You can visit our 'People and Place: Art Collection Showcase' exhibition between 10am-5pm Tuesday to Sunday and selected bank holidays throughout 2023. Admission to the exhibition is free and there's no need to book in advance.