Mrs Hamar by Sir Joshua Reynolds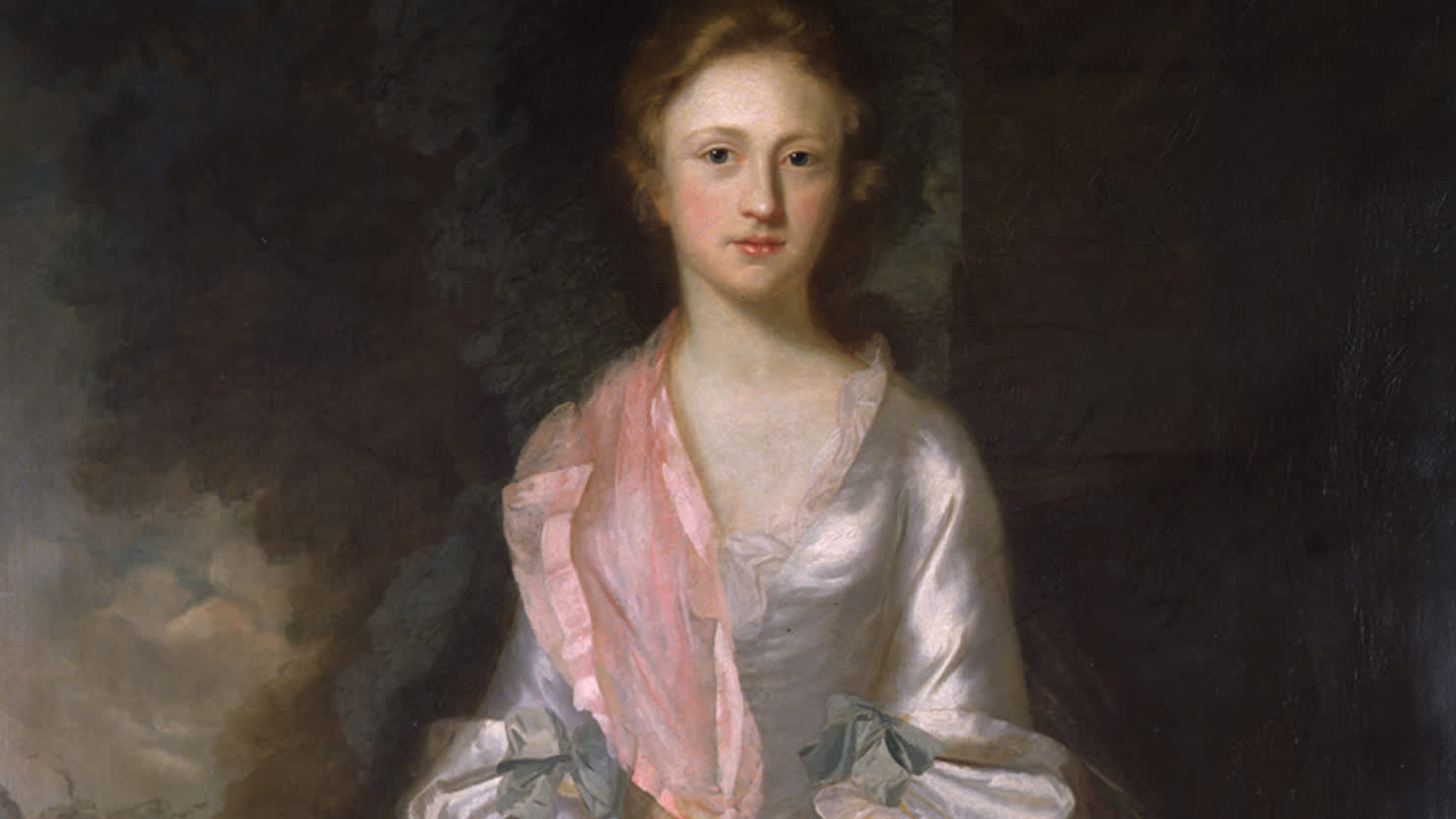 Like the enigmatic smile on this young woman's face, there is more to this portrait by Sir Joshua Reynolds than meets the eye. You can currently see it on display in our 'Dress Code - Fashion Stories from The Box' exhibition (until 4 September).
Elizabeth Limeburner (1731-1760) was the daughter of naval captain Thomas Limeburner (1696-1750) and Elizabeth Osmond Lee (1684-1769).
On 5 July 1753 she married another naval captain Joseph Hamar (c1710-1774). Like her father he had commanded a ship in American waters. Hamar Street in Beaufort, South Carolina is named after him.
This portrait is known as 'Mrs Hamar' because it's often said to be a marriage portrait. However, we believe it was painted around 1748 when Reynolds was running a studio in Dock (now Devonport). Elizabeth would have been about 17 at the time and unmarried. Could it have been a society portrait used to attract a husband instead? We can only make assumptions. However, it could be fair to say that its title should be 'Miss Limeburner' rather than 'Mrs Hamar' - and this is what you'll see on the label in the 'Dress Code' exhibition.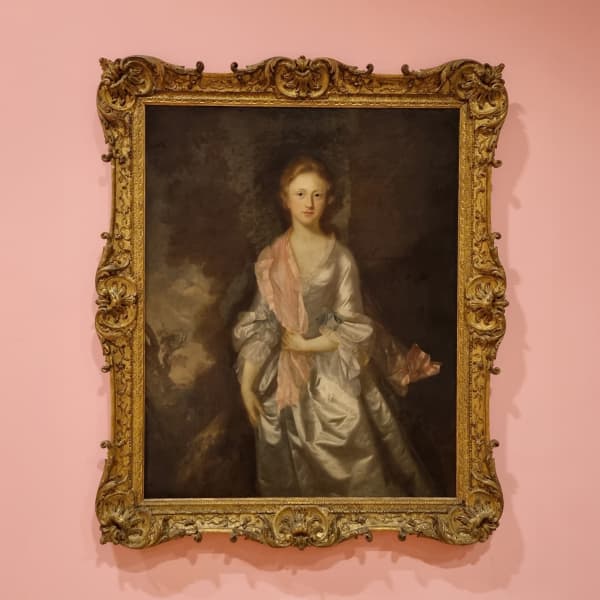 Two years after they married Joseph Hamar was appointed captain of HMS Eagle. One of his able seamen was a young James Cook - known today as the famous Captain Cook. The Eagle marked the beginning of the end of Hamar's naval career but as Cook's first-ever commanding officer he holds a unique place in history.
Roughly 12 years after she sat for this portrait Elizabeth sadly died. She would have only been about 29 years old and left behind a daughter of around five years old called Margaret (1754-1842).
Joseph Hamar remarried. When he died in 1774, Margaret would have been about 20.
Although Joseph left things to his second wife, his stepson and a servant, the person he made the biggest provision for was the daughter he'd had with Elizabeth. Margaret's inheritance included furniture, household goods, artworks and books plus assets from the Americas and Bahamas. With both her parents gone he made sure she was set up for life. She went on to marry and have a large family of her own, one branch of which settled in New Zealand.
Make sure you see the portrait on display, find out more about Elizabeth's beautiful outfit and discover the legacy Joseph Hamar left to the world of fashion in 'Dress Code - Fashion Stories from The Box' - on display until 4 September. The exhibition is open 10am-5pm Tuesday-Sunday and Bank Holidays. Admission is free and there's no need to book.