Narrenschiff, 2017 by Kehinde Wiley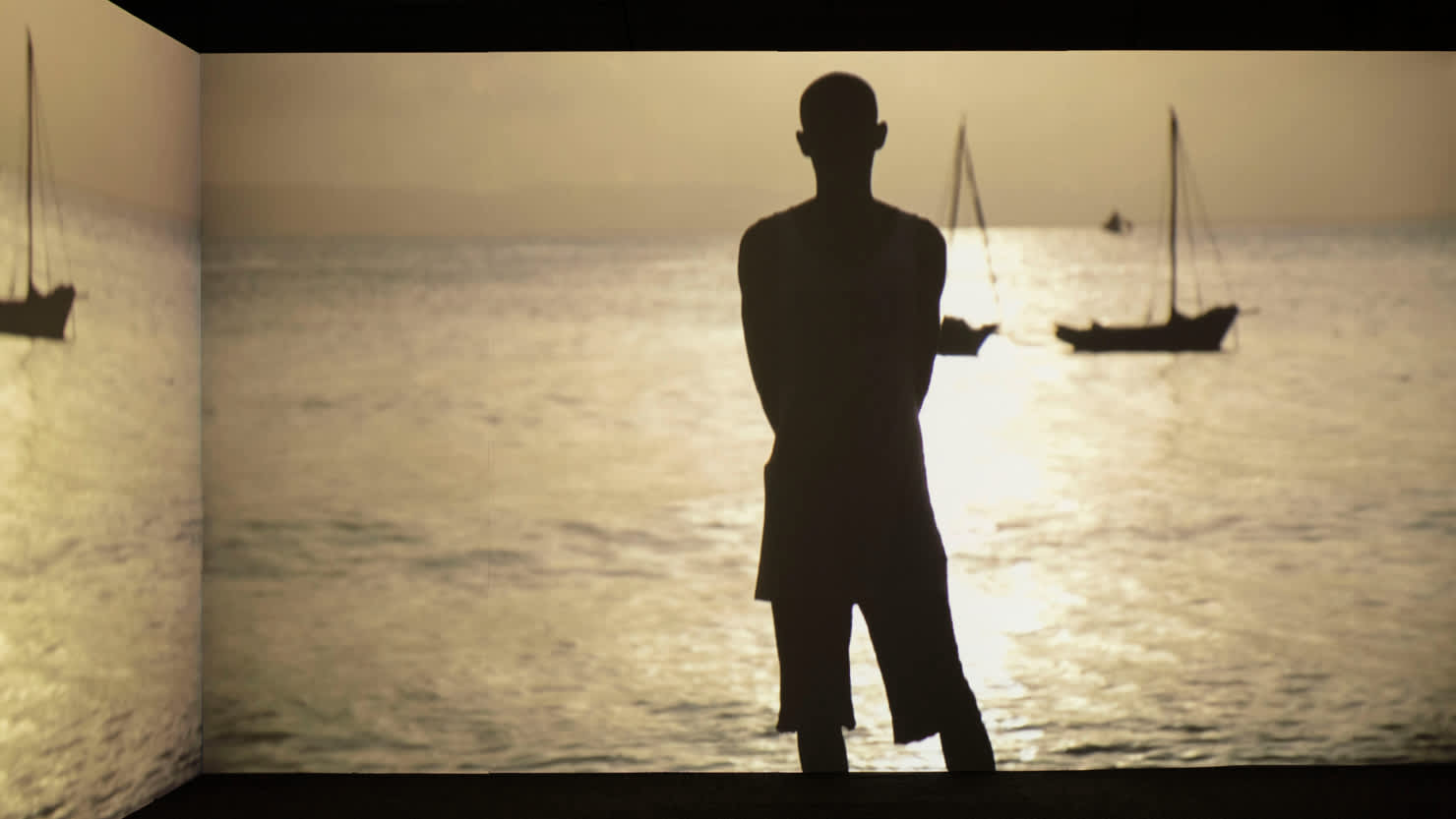 Enjoy this poetic text/meditation by award-winning poet and writer, Vanessa Onwuemezi. It connects to the themes in Kehinde Wiley's 'Narrenschiff' as well as some of her current reading on the modern history of the diaspora.
Can't you see that there is a crisis developing?
What other power of nature could drag a ship from its mooring and secure harbour than the wind from your mouths, drag us out into this: the ocean's void and promise, this potential for chaos and wreck, what other power than this, or am I a fool?
        Is that who I am in reality?
One of many blind hopefuls, so far absent from your history, on a boat set off, shirt-sleeves inflated wings and skin beneath torn to shreds.
                        Skin torn from my consciousness, you insist on wearing it. And yet, we're the ones pushed to the water's edge.
We'll get far enough away and take off our shirts. The sun will give us a new brown (and still a pale foot bottom) a brown born of this departure and open water, a nebulous green.
Your values wash away. As the water slips onto the deck and out, through our fingers, coasting over our palms' oil. We've made quite a distance already with a backwards sail, fixed to a mast that's still growing upwards, drawing energy from the sun and this     salt water that seems hostile to our survival, but the mast can drink     drink it in.
Skinned and sailing away and you call us mad? Sure. Now we're looking straight ahead towards the horizon, laughing at nothing.
Laughing now we have more in common with Saturn's slow, scarred moons than with any of you, people of the land.
        For the moons know what it is to trace a planet's curve in darkness, in search of the edge of madness (there is none). A planet whose circumference describes the eternal return of action. An unsteady foot braced for the sea break and slip, the surge and flow     water moves.
We know that the slow revolve of history is powered by the force of the current, must harness, must power us who have the sense to step onto this sea ground that might just pull us under, let us out, to become people who have been at sea, and our will mingled with it.
Our truth, we have kept afloat in search of a new morality and to find it we will go beyond reason. This foolish boat can cut the waves in two.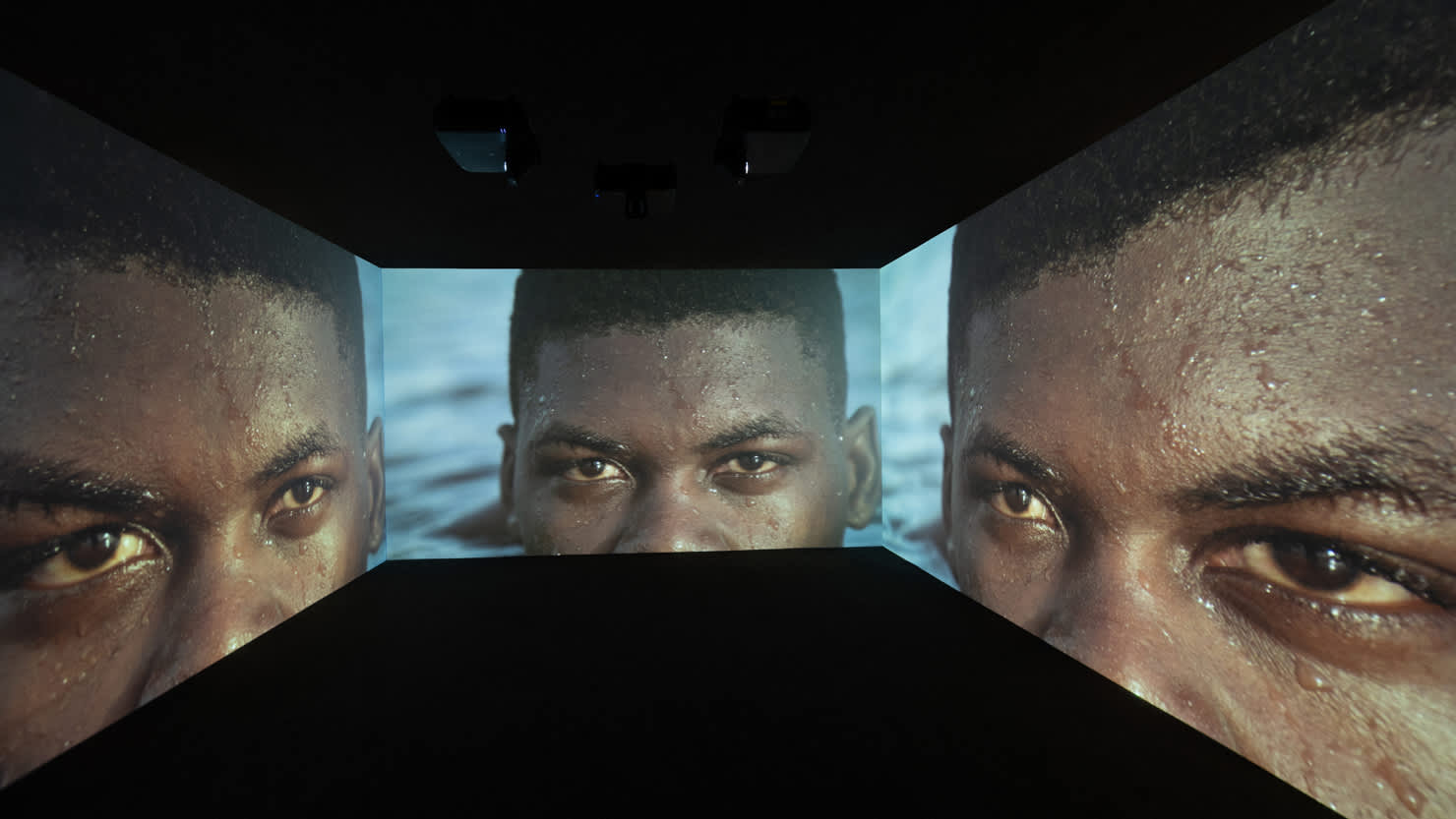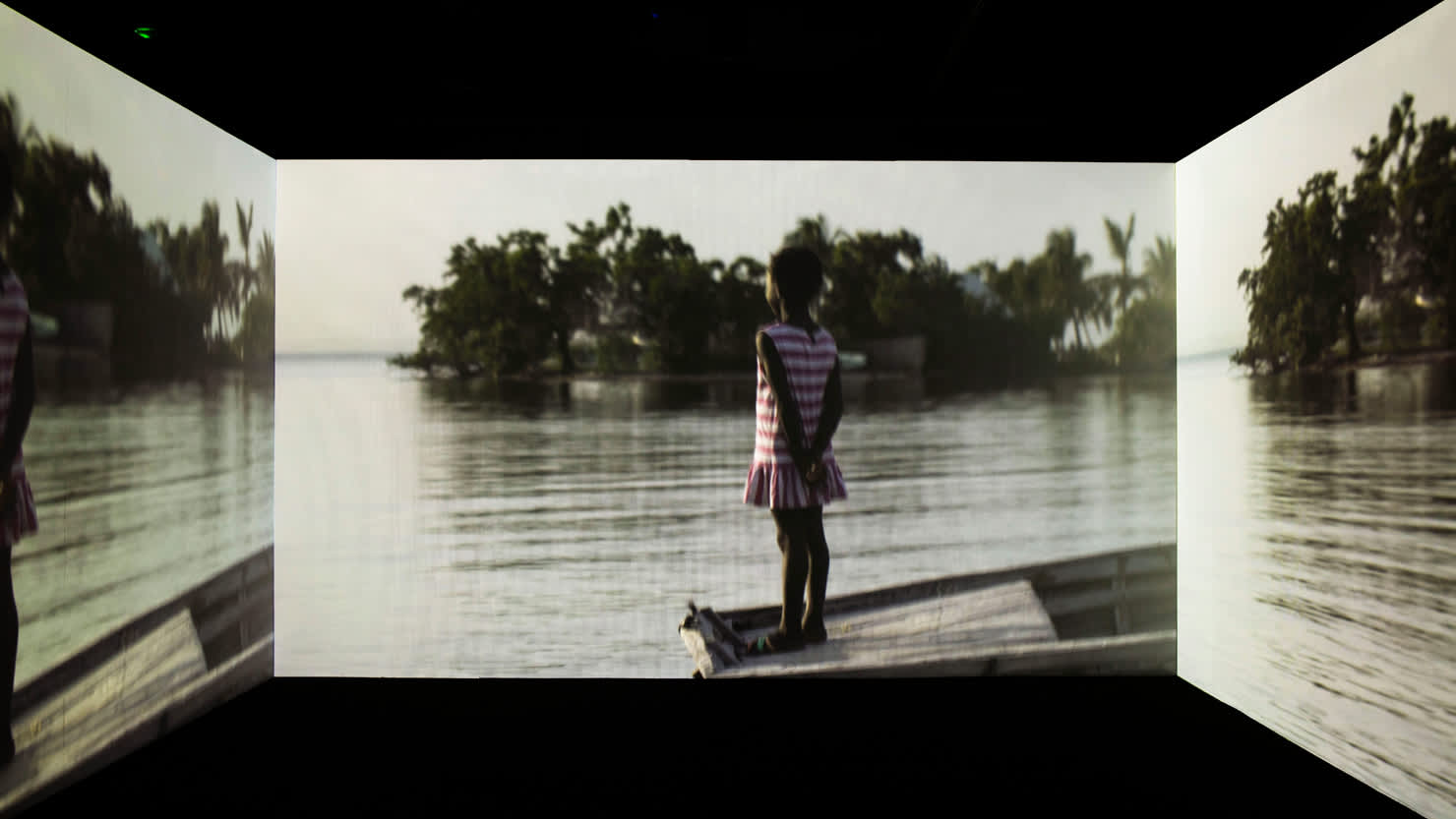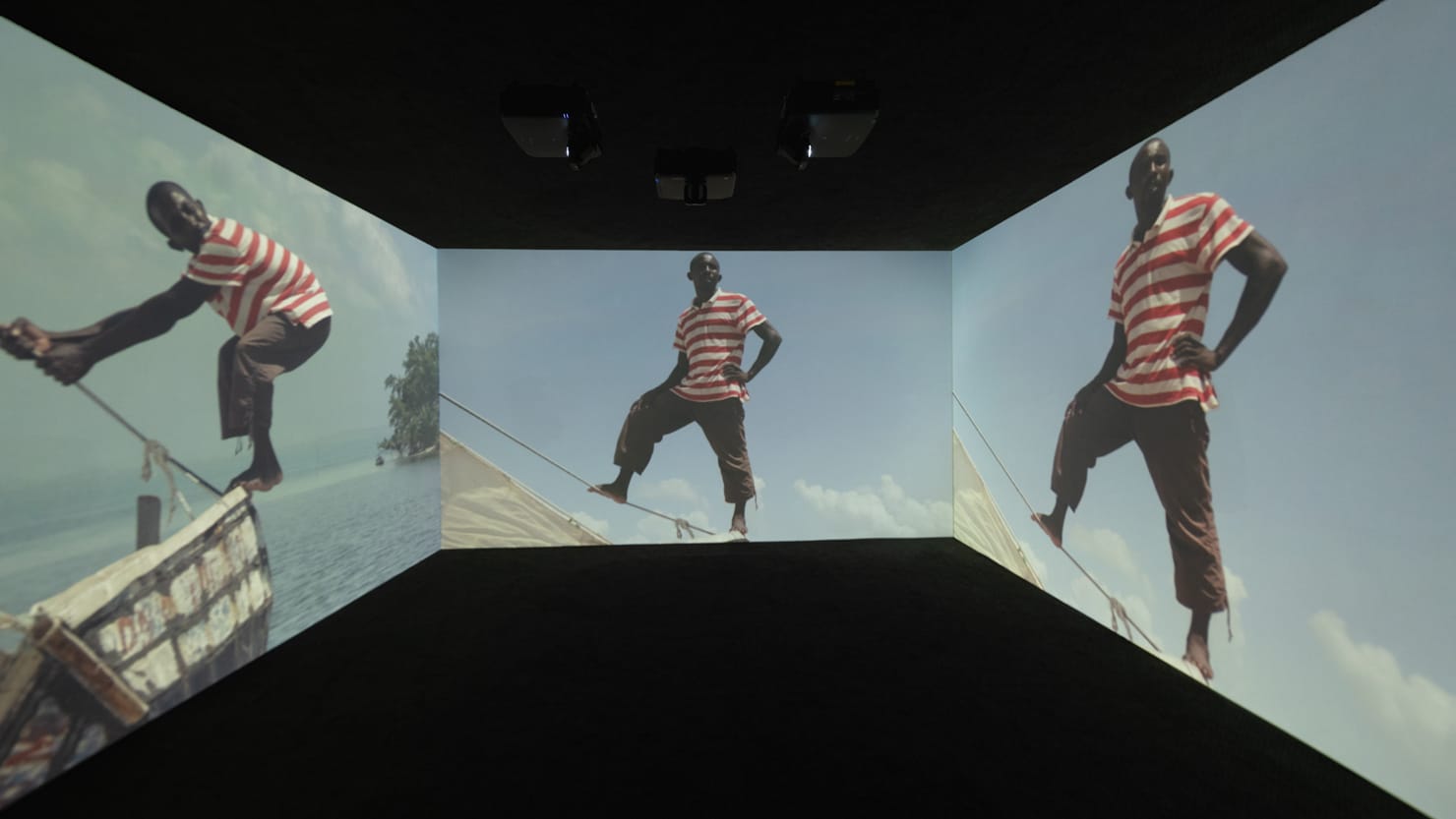 The 'Kehinde Wiley: Ship of Fools' exhibition was curated by The Box in partnership with The Arts Institute, University of Plymouth and Royal Museums Greenwich. It was displayed in The Levinsky Gallery at the University of Plymouth from 29 September to 20 December 2020.
Images courtesy of The Arts Institute.