Plymouth Porcelain: A New Collection by Clare Twomey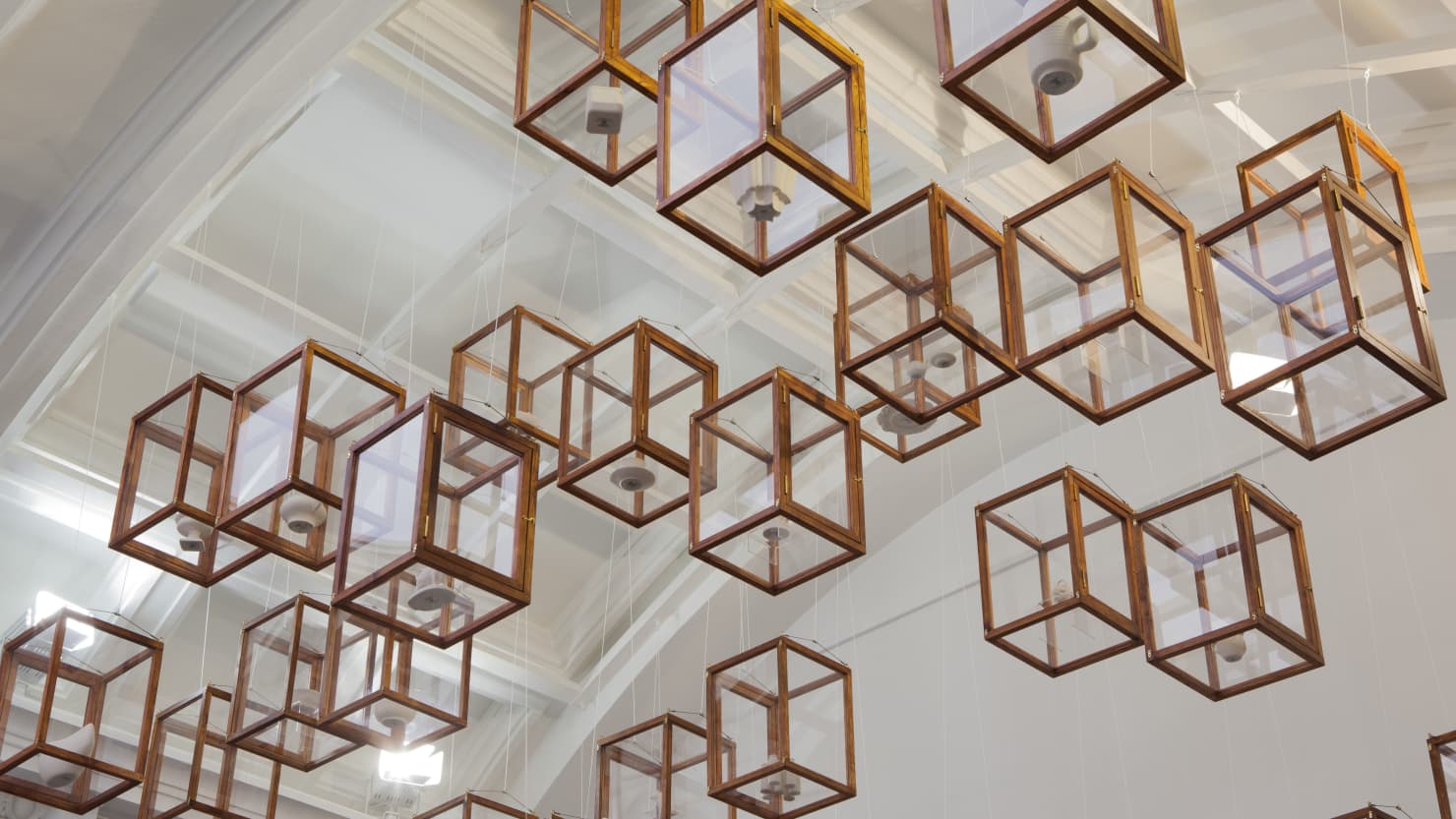 Inspired by the 'Breaking the Mould: Sculpture by Women since 1945' exhibition, we're shining a light on some of the female sculptors and artists in The Box's collections. 'Plymouth Porcelain: A New Collection' was originally unveiled on the former Plymouth City Museum and Art Gallery's balcony in 2012 and was created by leading ceramic artist, Clare Twomey.
Twomey has exhibited in the UK, Europe and USA and was the ceramic artist-in-residence at London's Victoria and Albert Museum (V&A) in 2011. 'Plymouth Porcelain: A New Collection' was the first time she had created a permanent work.
The commission was inspired by the city's historic Plymouth Porcelain collection – the largest public collection of its kind from the first factory that ever produced hard-paste porcelain in England.
William Cookworthy discovered China Clay in Cornwall in 1748 and obtained a patent for the manufacture of porcelain twenty years later. He established a factory in Plymouth in 1768. It ran for two years and produced a wide range of domestic and decorative items.
Twomey's commission consisted of 33 suspended display cases each containing a new item of porcelain. 33% of the Plymouth Porcelain collection was on display at the time – echoed by the number of cases and objects.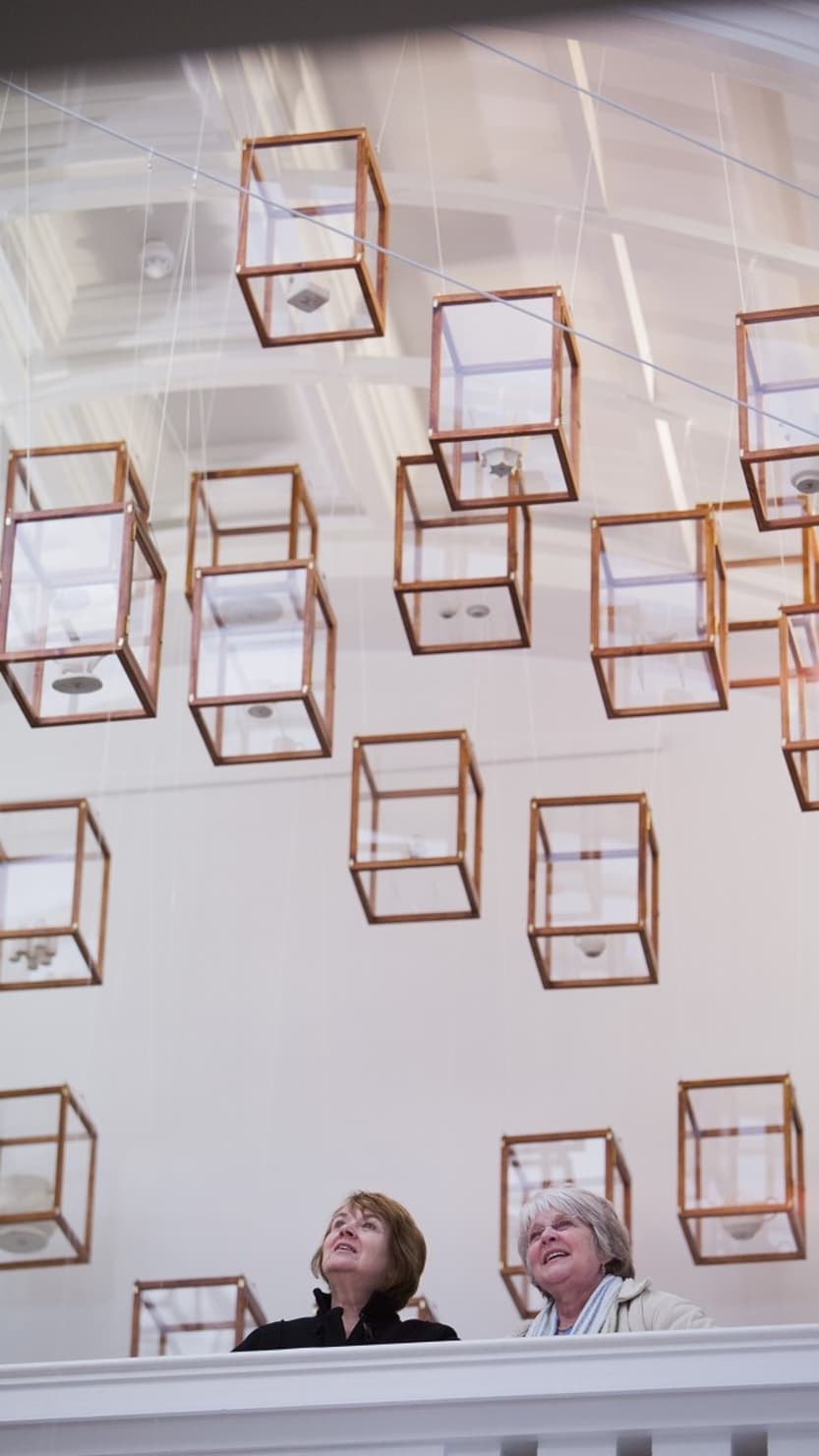 Twomey invited local residents and members of staff to suggest ceramic objects from their homes for the piece – particularly those that held special meaning.
The shortlisted objects were cast in alginate (a type of liquid gel) to create moulds. This process was carried out in the Museum in front of the owners who were able to share their stories and memories with Twomey at the same time.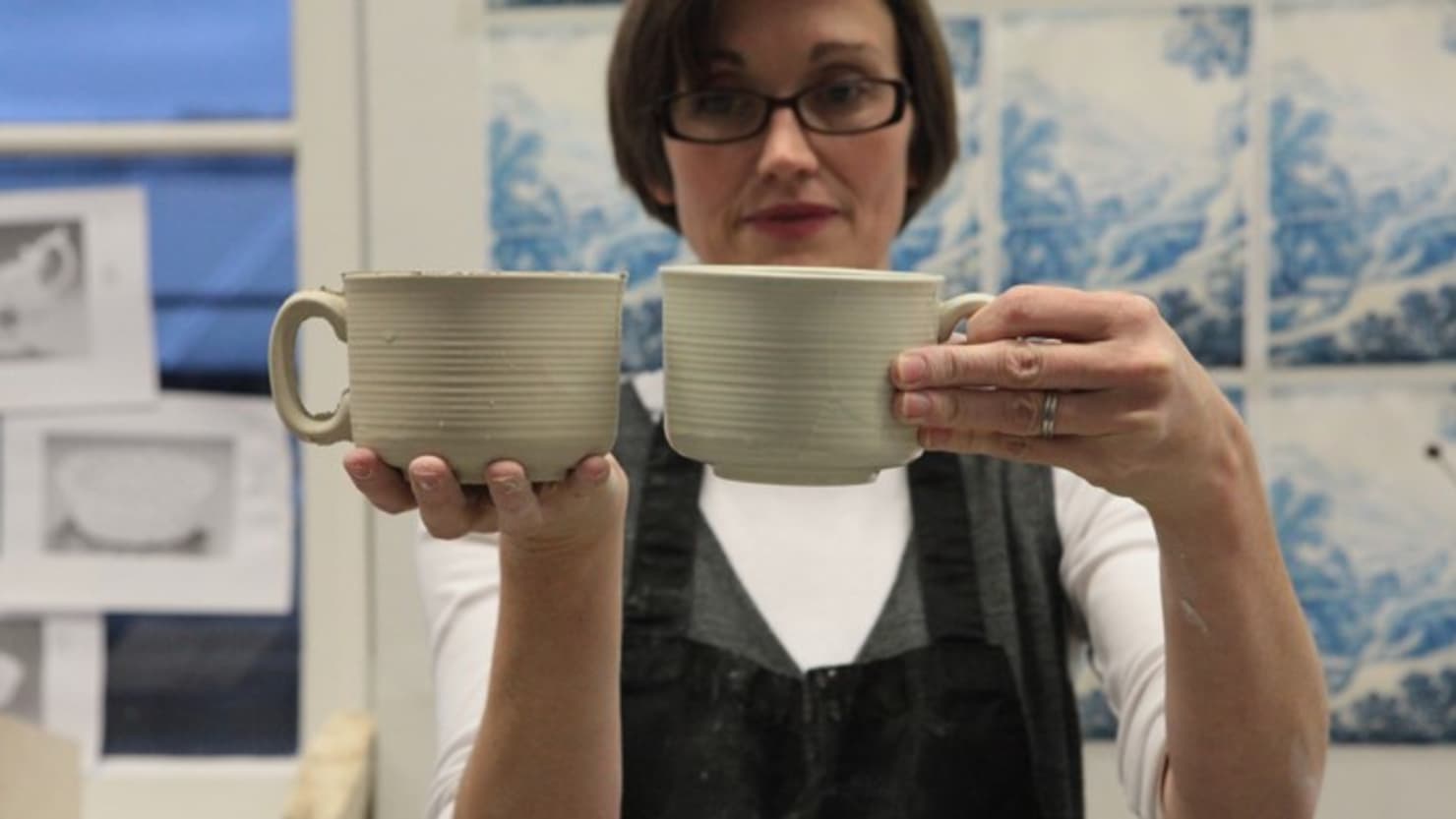 The moulds were then poured with plaster to create replicas. These were taken to Twomey's studio at the V&A where new moulds were made and poured with porcelain to create new versions of the original objects. The finished items were all backstamped to acknowledge their place in the new collection and their original owners.
Hanging the 33 suspended glass cases and safely placing the objects inside them was no mean feat for the install team – but 'Plymouth Porcelain: A New Collection' looked beautiful when it was finished.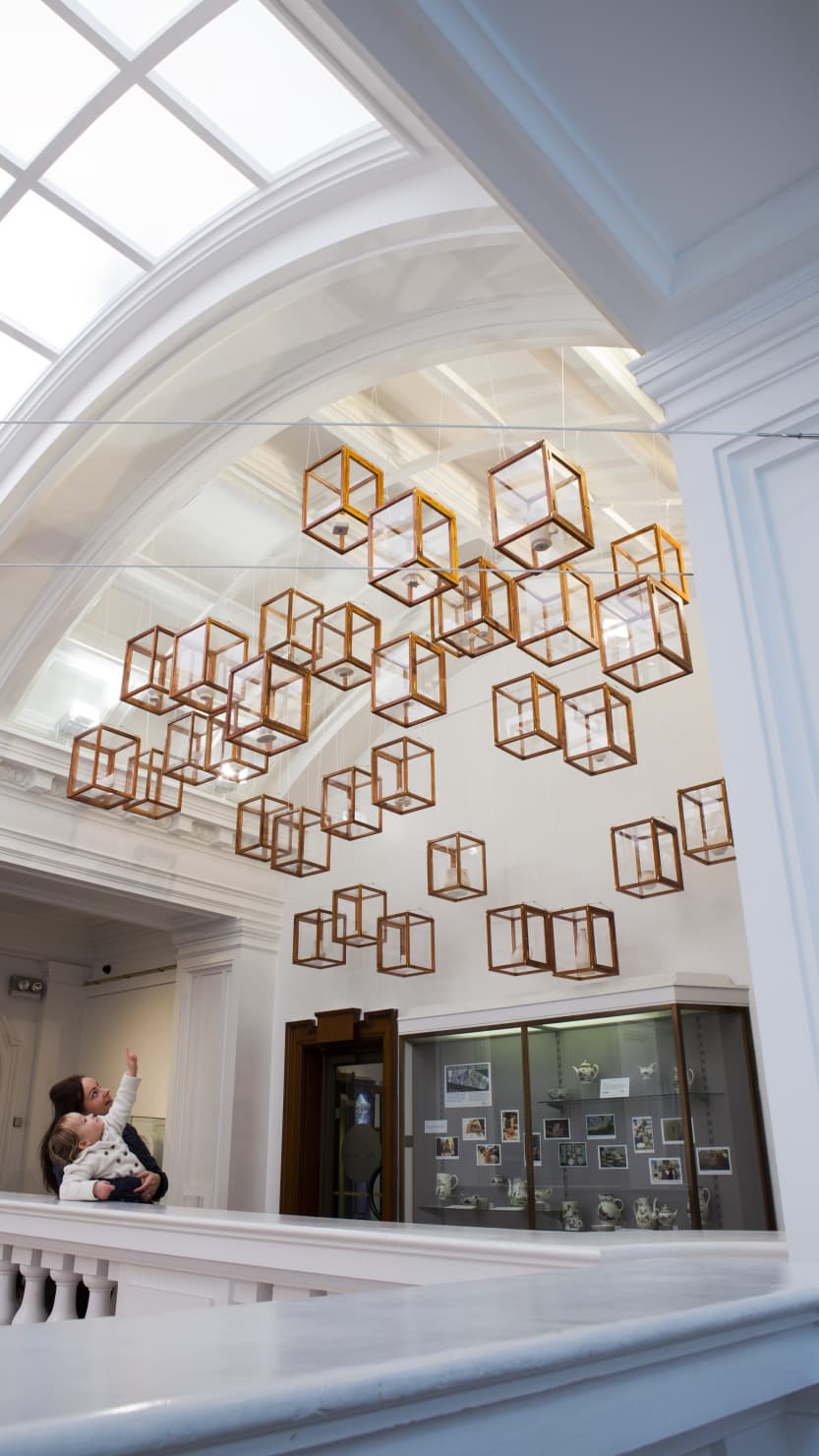 It became a real talking point with visitors – connecting the historic Plymouth Porcelain collection with a modern perspective on use and taste.
'Plymouth Porcelain: A New Collection' was part of the ambitious 'New Expressions' programme which was funded by Museums Libraries and Archives South West (MLA South West) and Arts Council England with the aim of forging new connections between audiences, artists and regional museums. It involved museums in Plymouth, Barnstaple, Bristol, Cheltenham, Exeter and Falmouth.
Visit 'Breaking the Mould: Sculpture by Women since 1945' (until 5 June) in St Luke's at The Box and The Levinsky Gallery at the University of Plymouth to see the work of more than 40 different British female artists. Admission is free and there's no need to book.