How green is my county? Robert Bevan's paintings of Devon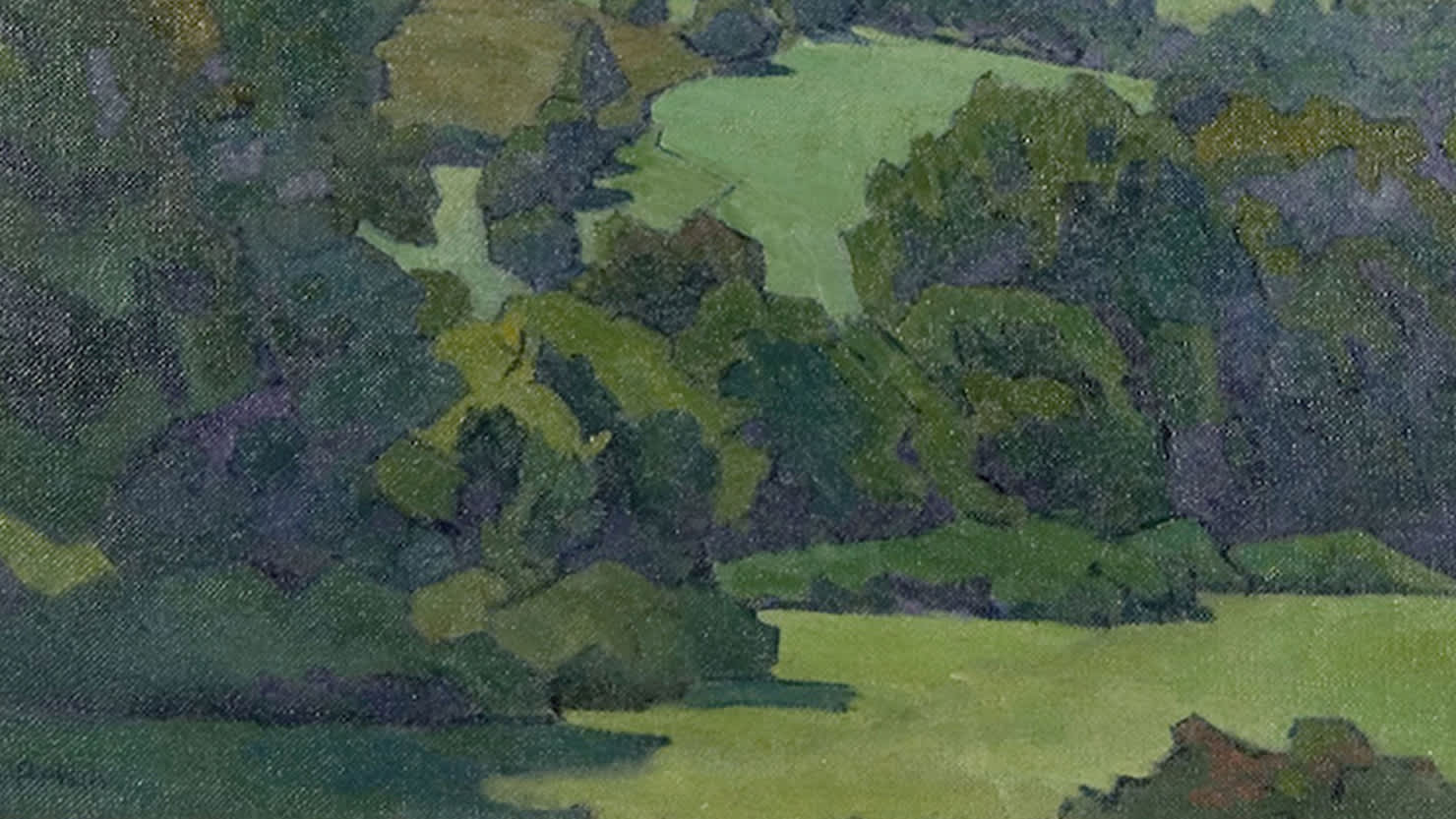 Among the collections of The Box in Plymouth there's a painting entitled 'Green Devon'. It's a work by the artist Robert Polhill Bevan (1865-1925), produced around 1919. The painting is an ideal portrayal of the landscape of the county and one of the aesthetic and cultural qualities highly valued by us, its greenness.
In April 2020, when we were adjusting to lockdown, The Box searched among its holdings for images to illustrate each colour of the rainbow. Bevan's work was, and remains, a perfect and very fitting image to represent the characteristics of the colour green.
In another gallery, in another county, viewers of a different Devon landscape by Bevan are currently being asked: 'How many greens can you count?' The question is included in the descriptive panel set under his 'Fields at Applehayes', of around 1922. The painting is held at the Brighton Museum and Gallery, and is on display there at present, together with two other images of Devon by Bevan: 'Rosemary la Vallee' of 1916, and an earlier 'A Devonshire valley, No. 2' of around 1913. The latter is probably a preparatory study for 'A Devonshire Valley, No. 1', held more locally within the collections of the Royal Albert Memorial Museum in Exeter.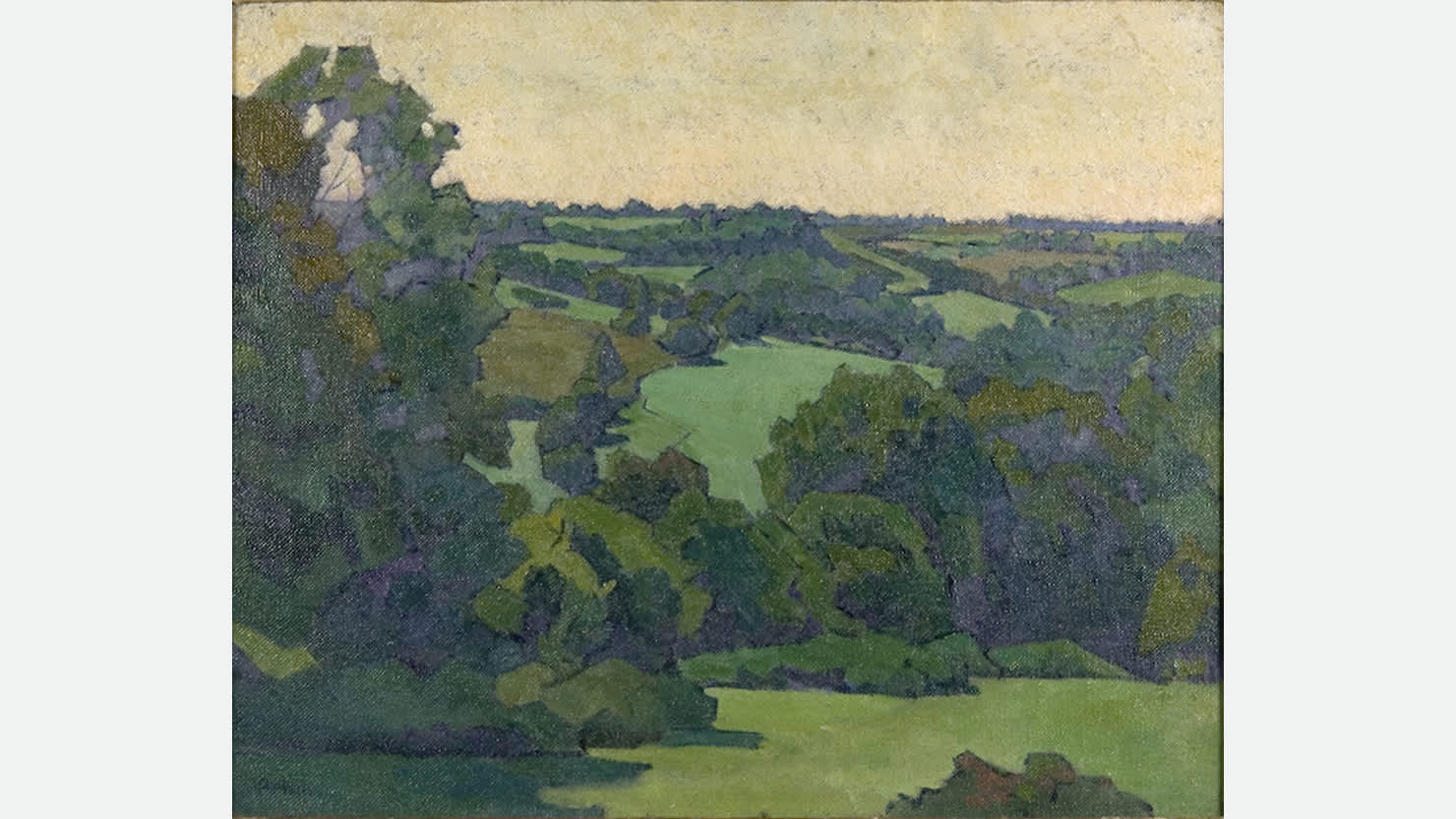 The exhibition in Brighton, 'Down from London, Spencer Gore and Friends', includes paintings by the Camden Town Group, and their representations of the landscapes and townscapes of London, Sussex, and elsewhere, including Devon. The Group was established in the capital in 1911, and came to comprise a membership of sixteen artists, including Bevan. Some of the members were drawn to a small area in the east of our county: Charles Ginner, Frederick Spencer Gore, and Harold Gilman. However, it was Bevan, and his artist wife, Stanislowa de Karlowska, who would develop the deepest connections.
The work of Bevan and his contemporaries is especially associated with the Blackdown Hills. However, the landscapes they produced are representative of much of the lie of the land more broadly across the county – of a gently rolling and quintessentially 'green' Devon. The Camden Town Group's art was diverse, but there is a particular connection with it and the development of post-impressionism in Britain. This was certainly the case in Bevan's output, with its bold and at times more geometrical use of line, as well as its rich and deep use of the many tones, shades and tints offered by the colour green.
Dr Andrew Jackson is a historian and geographer at Bishop Grosseteste University, Lincoln. He is a Devonian, with interests that include the early twentieth century countryside and rural landscapes of the county, and elsewhere.
Find out more on his website.