Songlines: Seven Sisters Tree Women and Wati Nyiru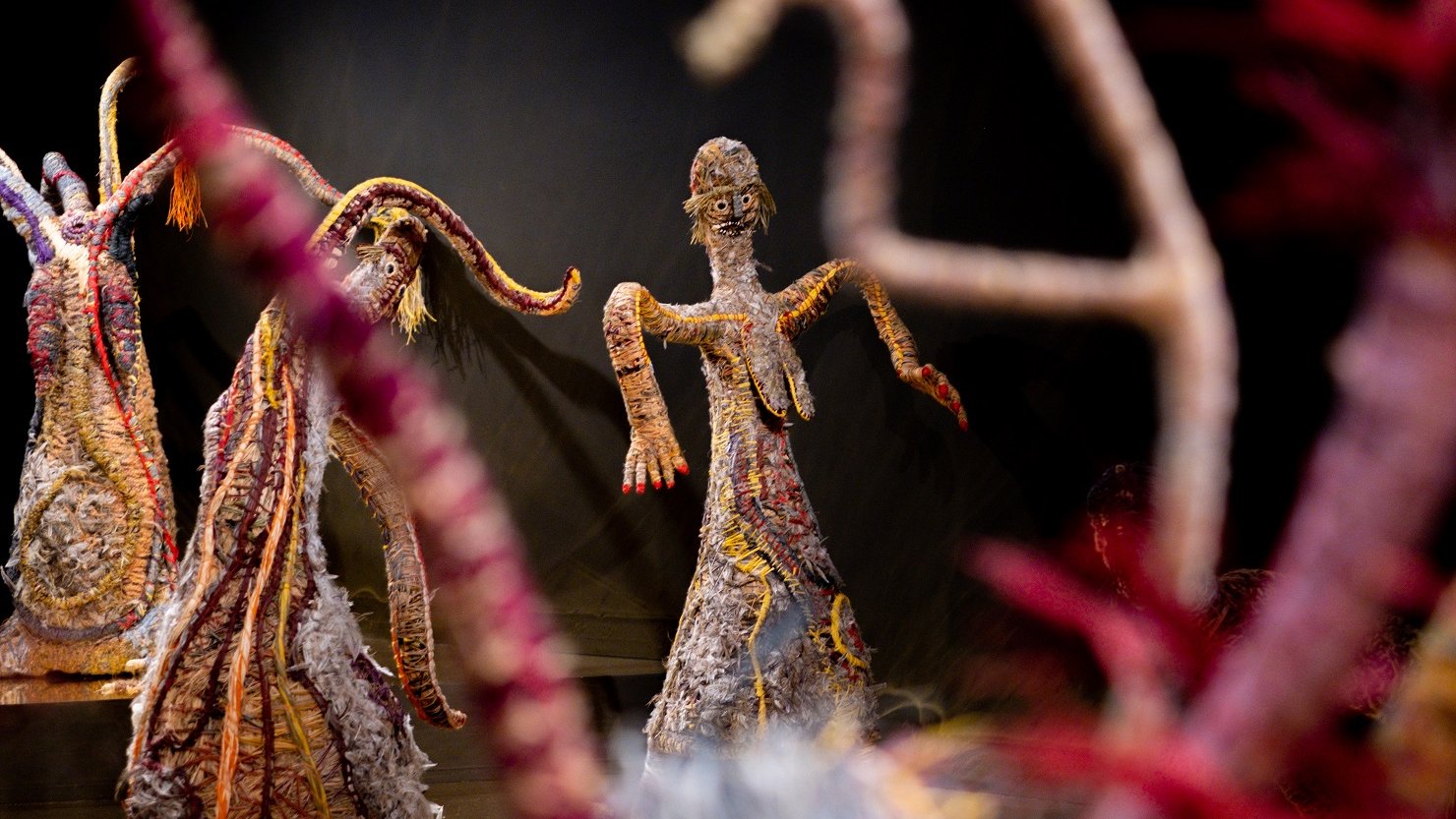 This wonderful group of woven sculptures can be found in the exhibition gallery beyond our Media Lab – the space where visitors first move into the APY Lands of South Australia in the 'Songlines: Tracking the Seven Sisters' exhibition. Find out more about how and why they were made.
It's the second time in the 'Songlines' exhibition that visitors see the Seven Sisters represented in this way – there is another grouping in one of the earlier galleries. Although they're made from similar materials each grouping is distinct from each other.
In the APY Lands, the Seven Sisters or Kungkarangkalpa are part women, part tree. By this point in the story, the eldest of the sisters has become wise to their menacing pursuer, known here as Wati Nyiru. She teaches the sisters how to disguise themselves so they'll be safe. They turn into trees to deceive him and so they can rest. Wati Nyiru lurks in the corner. He's a menacing presence and it's rare to see him shown in human form.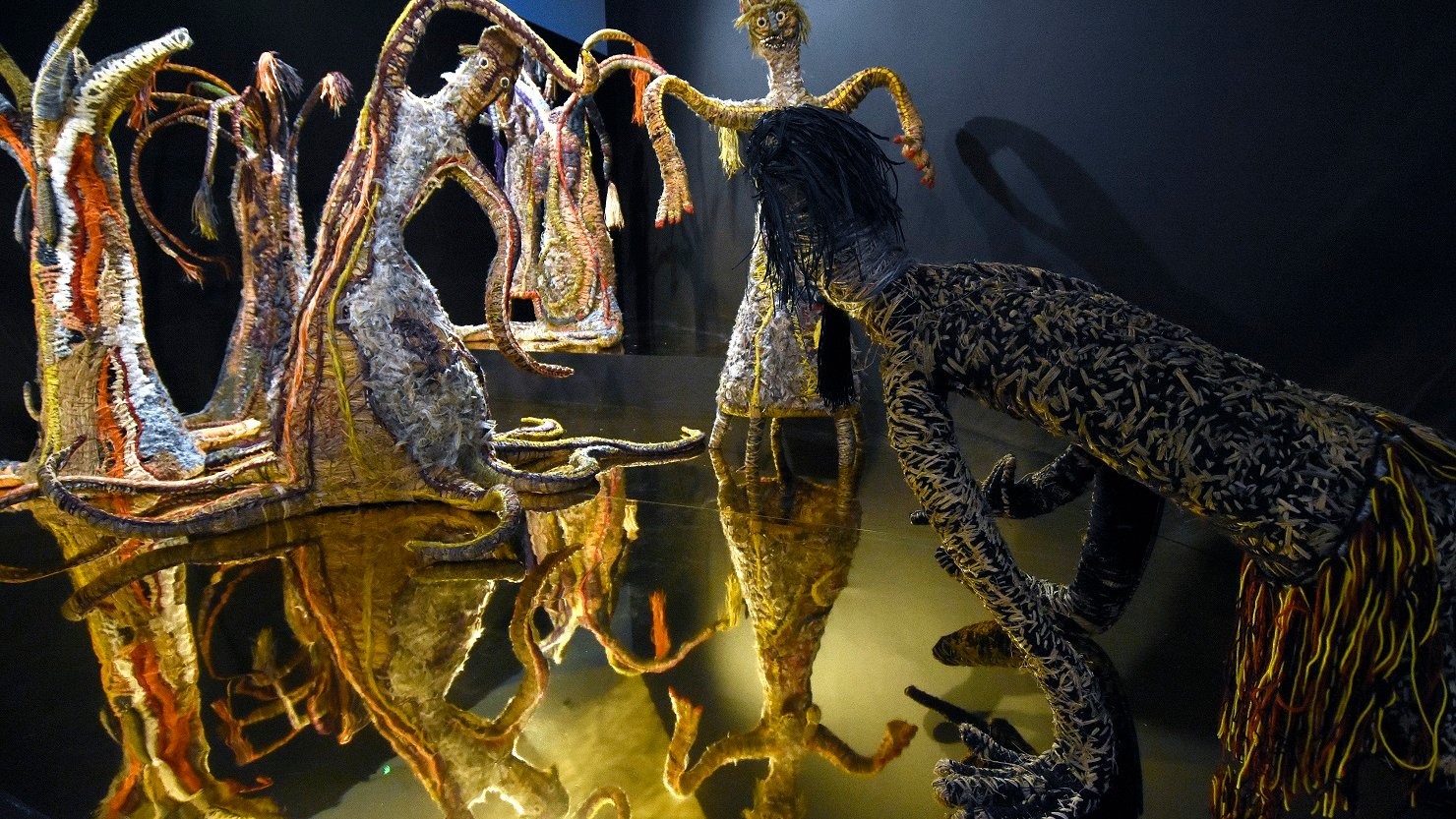 The woven figures are the work of eight senior artists and seven assistant artists from the Tjanpi Desert Weavers. Tjanpi is a type of spinifex grass, which the women added to their weaving skills in the 1990s. Spinifex is found in the deserts of Australia. It can withstand storms and strong winds and has a deep root system which means it can survive for a long time without rain.
As well as native grasses, these figures are made from mulga wood (a shrub that is native to the Australian outback), wire, string, raffia, emu feathers, wool and fibre.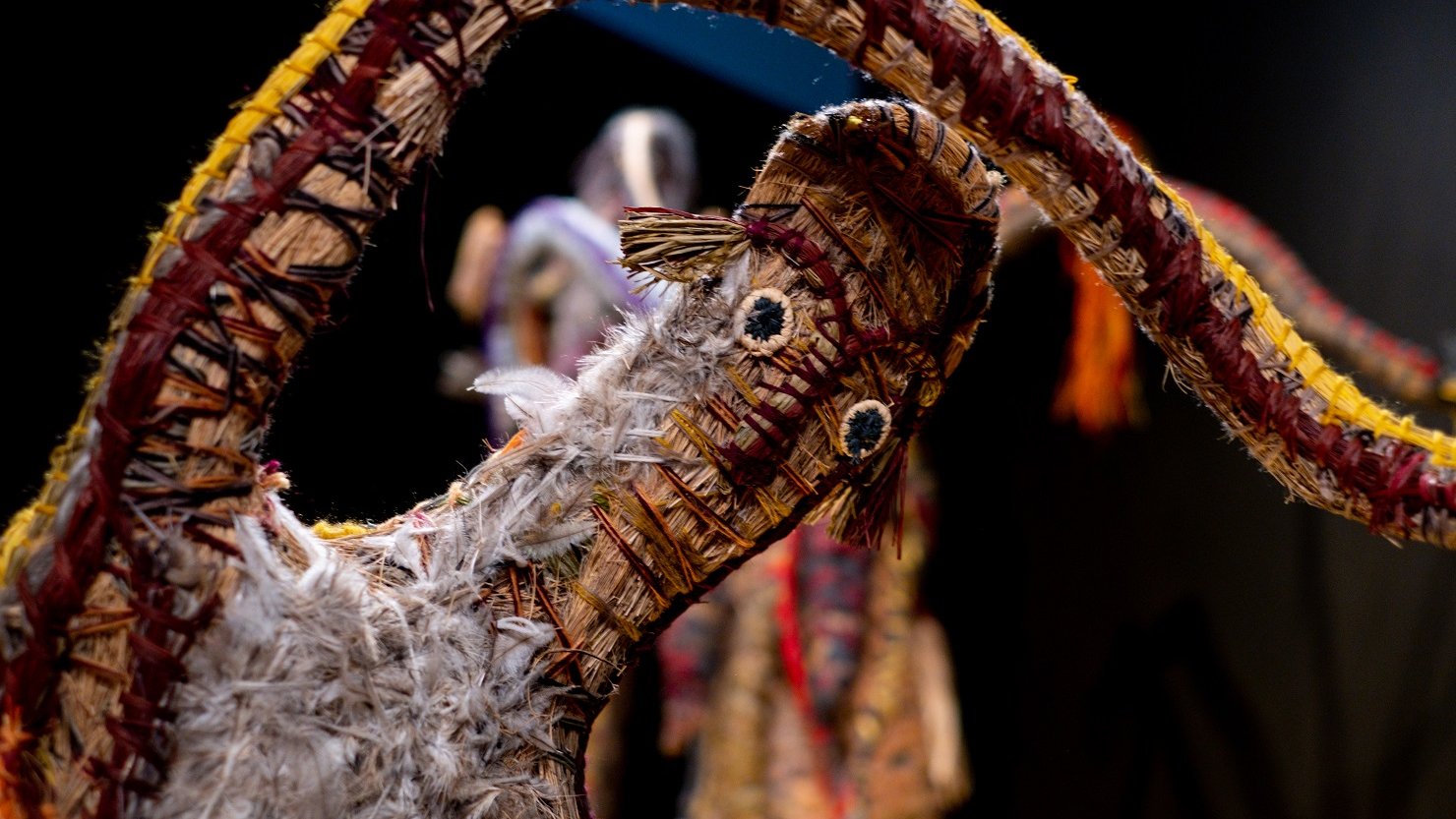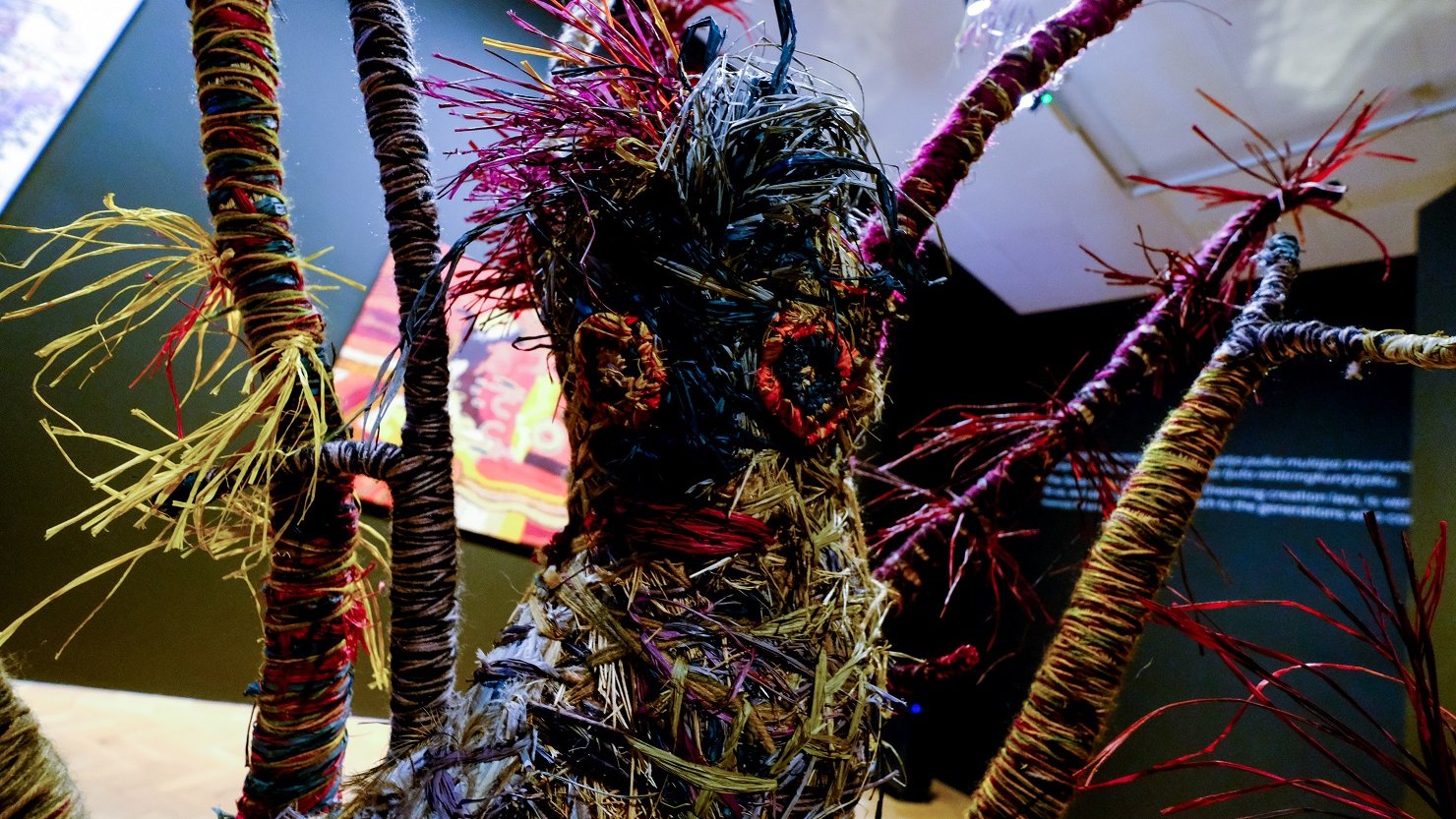 The Tjanpi Desert Weavers are drawn from across 20+ communities. Their sculptures are often created in collaborative workshops or bush camps that take place far away from the disruptions of community life.
As well as providing the time and space they need to create works of art, the camps are an important opportunity to pass on knowledge and skills from one generation to another. Sacred sites are visited, stories are told and songs are sung, recorded and translated.