Things to look forward to in 2022 #1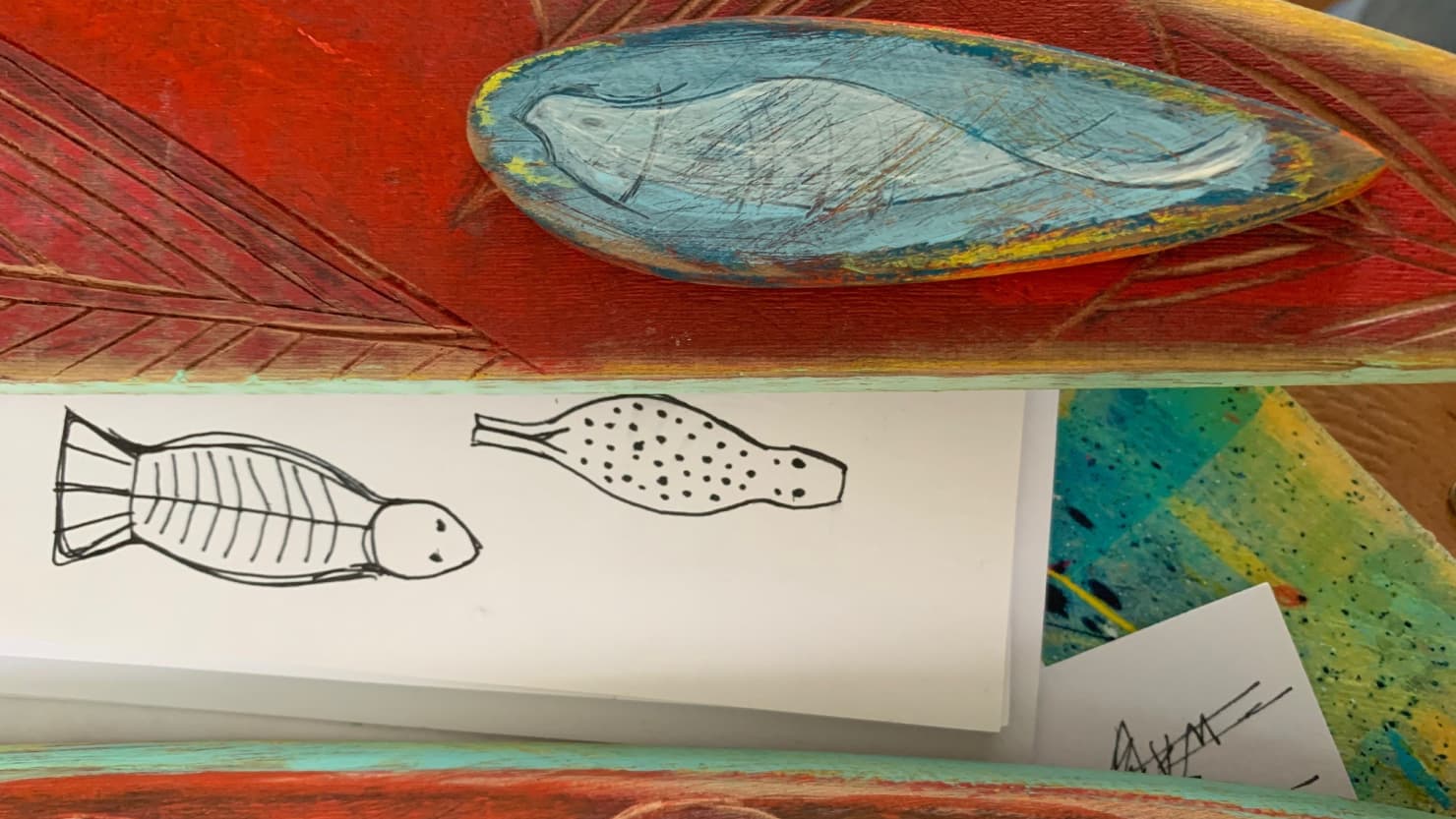 Despite surprises and challenges we've had a great 2021 at The Box. Let's take a look at a few of the things we've got to look forward to in early 2022...
For a start, we're very excited about 13 February, when we'll be joined by singer-songwriter Seth Lakeman. He'll be playing a gig in The Box as part of his solo tour.
Then the first of our 2022 exhibitions will appear. From 26 February 'Another Crossing', a collaborative exhibition with Plymouth College of Art and Fuller Craft Museum, will address the ongoing resonance of the Mayflower voyage for today's society. We will be exhibiting the work of ten artists who have responded to it using only crafts and tools that existed in 1620.
From 26 March both St Luke's and The Levinsky Gallery at Plymouth University will host the touring exhibition 'Breaking The Mould'. It explores the work of over forty female sculptors in the Arts Council Collection, and is the first survey of post-war British sculpture by women.
And from 2 April we'll be looking to our own collections for the crafts of the fashion world. 'Dress Code: Fashion Stories from The Box' will look at the world from the 1600s to the present day through highlights from our costume and textile collections, featuring not only garments but also drawings, films and paintings. What can these fascinating items tell us about both local and international relationships with making and clothing?
Later in the year we look forward to more fantastic exhibitions and projects, including those examining individual artists' work, the nightlife of Plymouth, and of course, the appearance of The British Art Show 9 in October!
And accompanying all these wonderful new arrivals, in the new year we'll continue to host our I Wonder sessions for young children, and Always Welcome wellbeing sessions. We'll also have more family-friendly holiday workshops and special events, including a Silent Disco!
Keep an eye on our social media to be kept up to date with new additions to our programme. And have a wonderful 2022.