Always Welcome: Wellbeing Sessions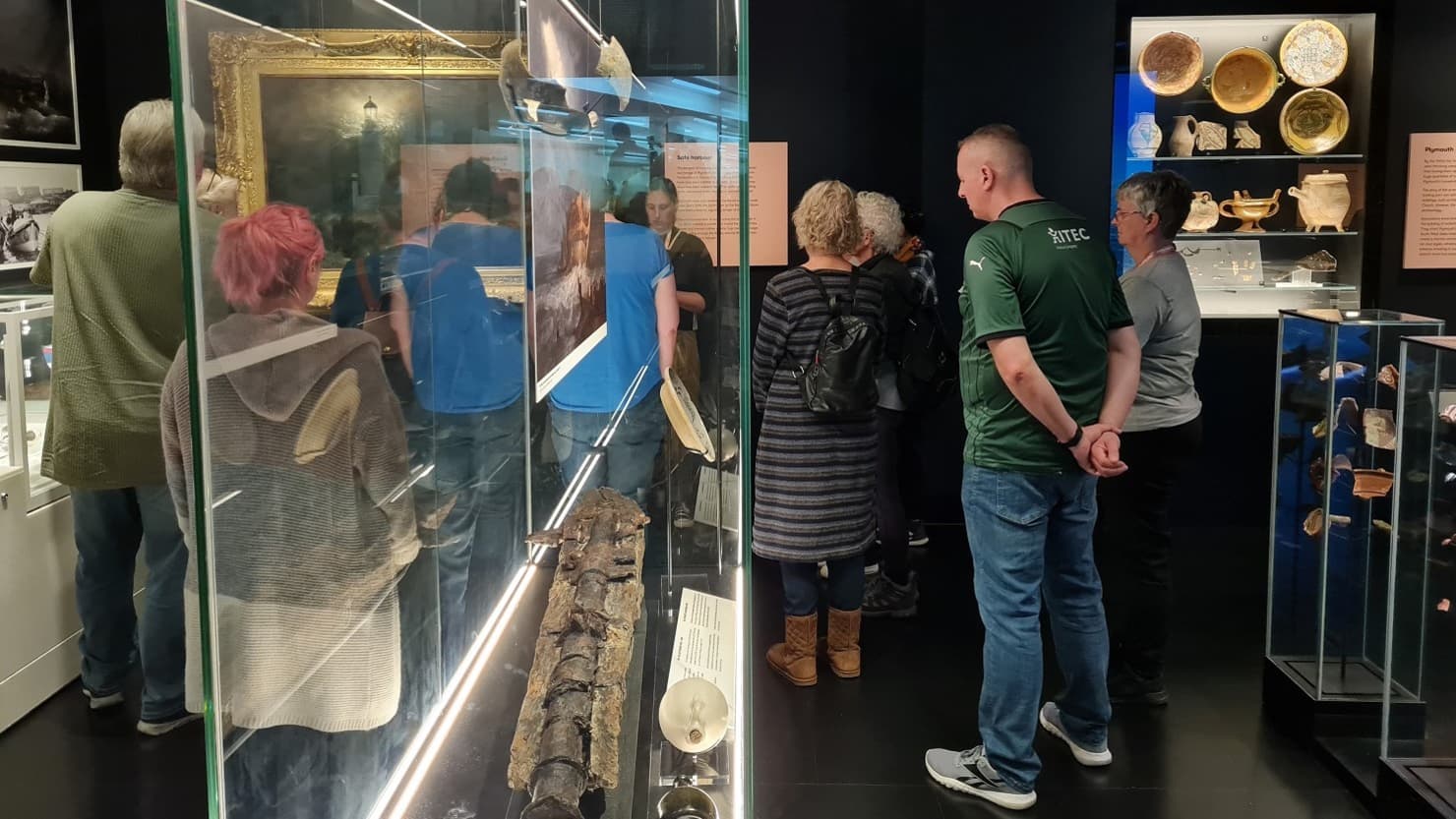 14 Mar 2023 - 14 Mar 2023
On selected Tuesday afternoons
Come along to our free wellbeing sessions that invite you to find calm at The Box.
More info
Available on selected Tuesday afternoons. Please see our list for the dates, running up until March 2023. We recommend you attend one or two sessions. Scroll down the page for more information on what you can expect from the sessions. To book or for more information, please email Julia Watkinson and Carly Seller with the dates you're interested in, using the booking link below. Alternatively, please call Julia Watkinson on 01752 308624.
All sessions are free but booking is essential.
Book Now
Always Welcome made me feel safe, calm and relaxed. Plus I can come back any time and practice what I've learned.
The best mindfulness and breathing techniques and I've tried a few!
Bereavement is awful but this has helped me escape for a while, knowing I can come any time I like to The Box to practice it.
Our 'Always Welcome' mindfulness sessions are for over 30's wishing to take a little time out to concentrate on wellbeing. We welcome anyone who wishes to unwind from the stresses of daily life, such as caring responsibilities, to ease stress, anxiety or certain health conditions, or to meet other people in a relaxed and friendly setting here at The Box.
Explore new ways of looking at some of the wonderful artworks and objects in our collections and exhibitions. Learn how to take time to relax and unwind in our galleries, so that you can feel comfortable to continue to visit regularly on your own or with a companion.
You'll be guided by professional artist and mindfulness teacher, Carly Seller. As one of our artist facilitators at The Box, Carly has extensive experience working with individuals, communities and creative organisations in Plymouth and the surrounding areas.
In each session, we'll meet in the Simmons Learning Room before moving on to our galleries where you'll get the chance to engage closely with selected objects and artworks. By looking at them in a different and more concentrated light, you'll see how easy it is to develop your own way of mindfulness. Carly will introduce you to mindful ways of looking and thinking about what you're seeing using colours, shapes, feelings, experiences, daily life, aspirations and calm.
We'll then return to our peaceful Learning Room to practise simple mindfulness in this quiet space by using our handling objects or engaging in mindful making. This will be followed by some guided breathing, meditation and relaxation, with tips on how you can continue these practices yourself at The Box and at home, to improve your wellbeing.
We hope you'll discover new ways to support your mental health while making connections with new people. Taking time to connect and notice more deeply helps you to relax, learn something new in your own way, and gives you time to unwind.