Wally Birds by Martin Brothers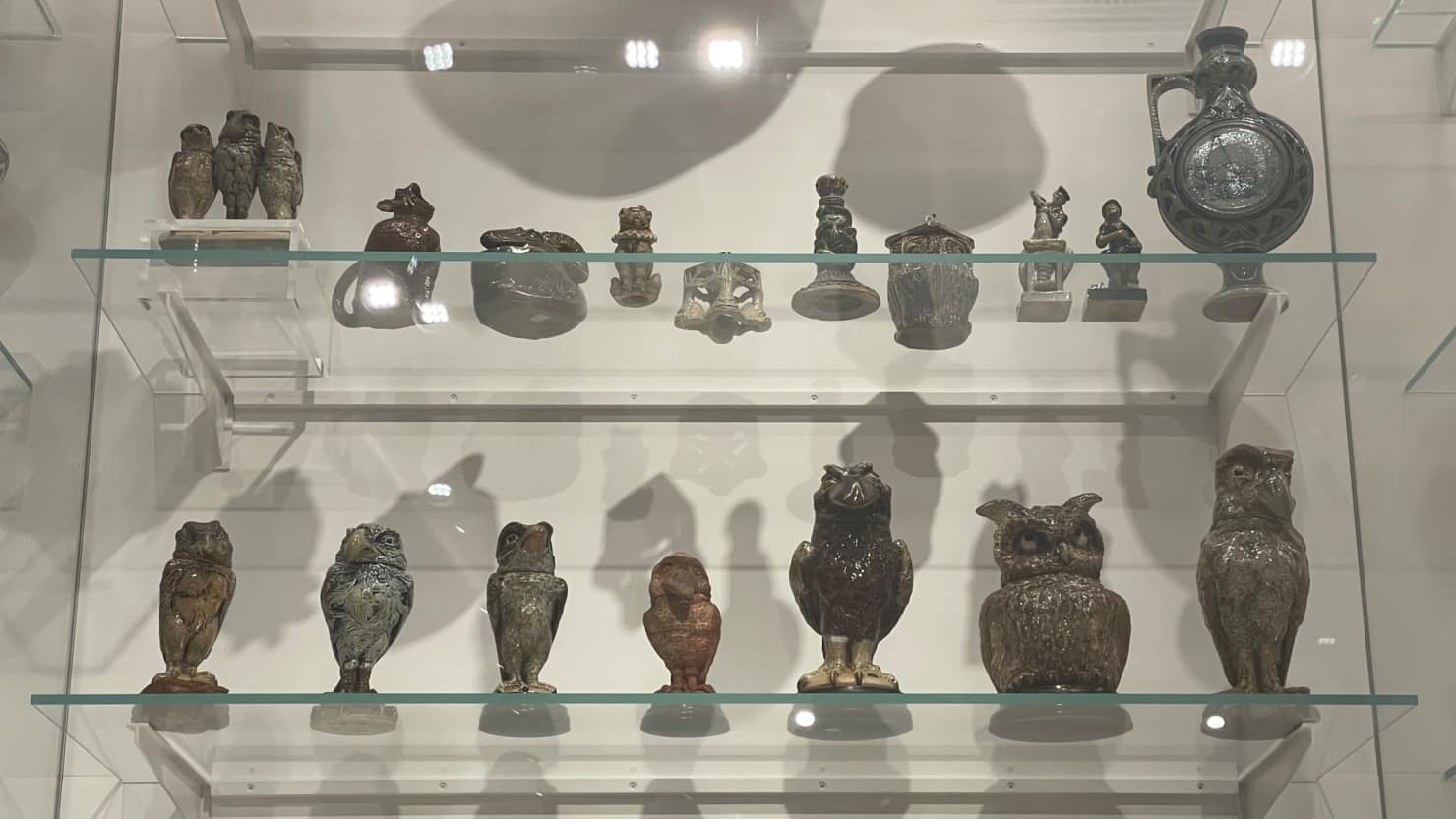 There are some weird and wonderful creatures perching within our giant display case but they are not from within our Natural History collection!
These are tobacco jars from within our decorative art collection, and are also known as 'Wally Birds' made by acclaimed Victorian 'art-potters', the Martin Brothers.
Charles, Walter, Wallace and Edwin opened their first pottery in their family home in Fulham in 1873. Four years later, in 1877, they moved to a larger factory in Southall.
Brotherly love was not always evident throughout their careers. They struggled with each other over finances and argued regularly about the factory's artistic direction.
Their differing personalities and opinions also had a positive side though and meant that their work reflected a variety of styles.
They were particularly influenced by Gothic Revival and the Arts and Crafts movement. This took its inspiration from Medieval and Renaissance designs and had a particular focus on nature.
At the time they moved to Southall the area was still quite rural. Their factory looked out onto the Grand Junction Canal which was home to a range of wildlife. Insects, fish and birds began to appear in their work. Some people even describe this as the Martin Brothers' 'Canal Bank Period'.
Wally Birds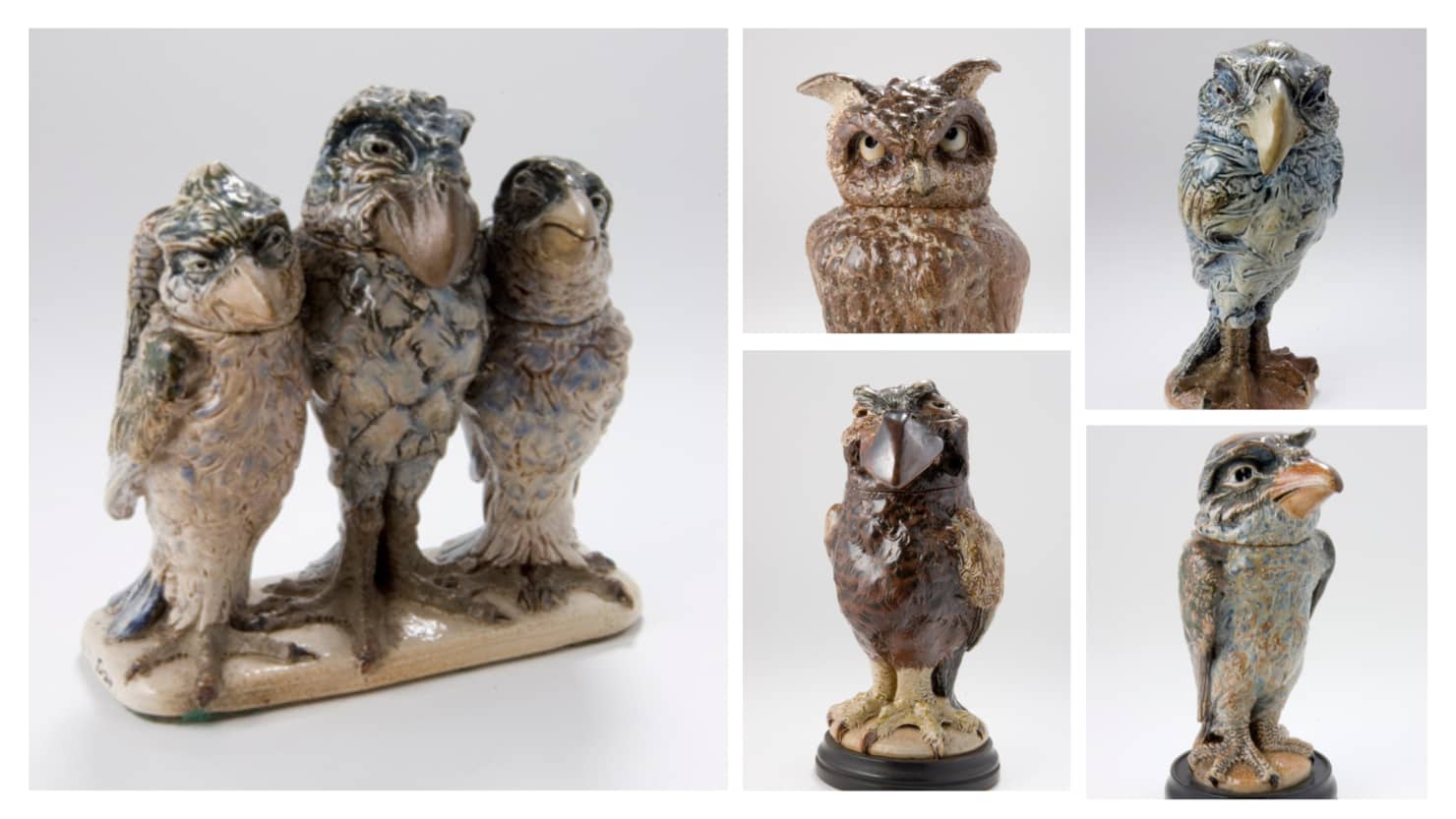 Wallace Martin started to make tobacco jars, which became known as 'Wally Birds', from around 1880.
The birds usually had human characteristics to make them look funny. He often created them to look like barristers or judges. He even made birds based on Prime Ministers William Gladstone and Benjamin Disraeli. Charles Martin modified the birds' heads so that they could swivel – for humorous reasons rather than practical.
The birds were made at a time when the Victorian interest in natural science and taxidermy became increasingly popular and it was common to see stuffed animals set in human poses or engaged in human activities.
There was a fascination for the 'grotesque' or 'the other' and Wallace Martin's experience of having worked as an apprentice amongst the gothic gargoyles at Westminster was used to full effect in these fantastical and bizarre creatures.
The Martin Brothers created many types of decorative art and we have over 100 of their pieces within our collection. If you come and take a look for the Wally Birds, you'll also find a selection of other Martinware items that display the Martin Brothers quirky style, including figures, jugs and candlesticks.
You can visit our 'People and Place: Art Collection Showcase' exhibition between 10am-5pm Tuesday to Sunday and selected bank holidays throughout 2023. Admission to the exhibition is free and there's no need to book in advance.