What are the Seven Sisters songlines?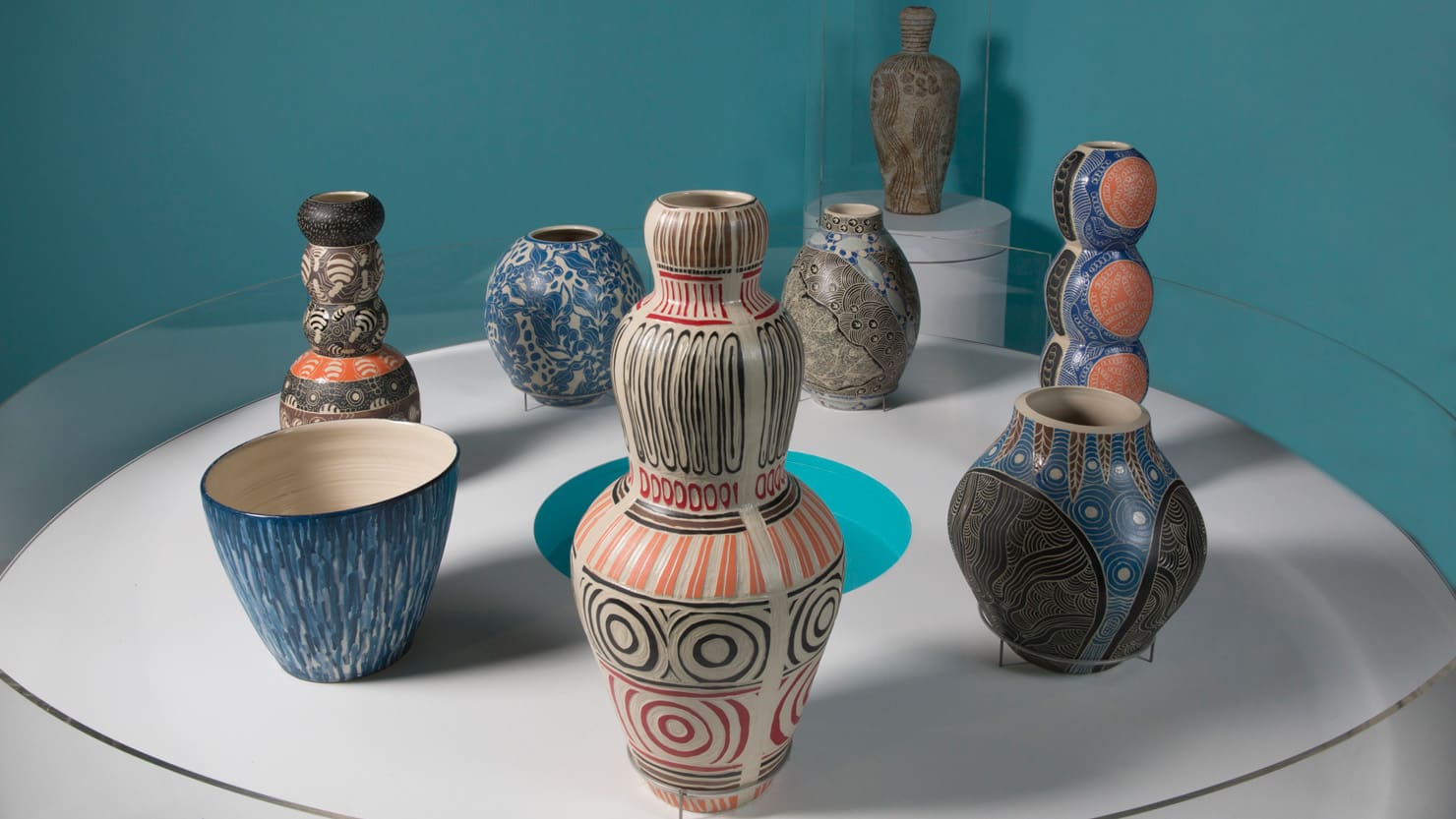 The 'Songlines: Tracking the Seven Sisters' exhibition was created with the ambition of preserving the Seven Sisters 'dreaming stories' – ancient creation sagas of the Australian continent – for future generations. But what are the stories about?
The Seven Sisters songlines tells the saga of an endless journey made by a group of female Ancestral beings. They are pursued by a powerful mythological figure. He is, by turns, unpredictable, dangerous, driven, thwarted, desperate and tricky.
The Seven Sisters songlines are a classic narrative of male pursuit across the land – land that is itself formed by the chase. He is an Ancestral shape-shifter or sorcerer who can transform into many differnt guises to trick the Seven Sisters he attempts to possess. Sometimes he is the wind, a delicious fruit, a tree, or a part of him cuts loose in the form of a snake. He devises strategy after strategy to try and bring the women under his control.
This story that is also a place and an act of remembering continues to unfold... It's...a reminder of...the knowledge carried by the individuals involved, and the need to keep passing the story on.

Hettie Judah, i newspaper
The Seven Sisters have the ability to change shape and form to avoid his unwanted advances however, and are eventually able to outwit him.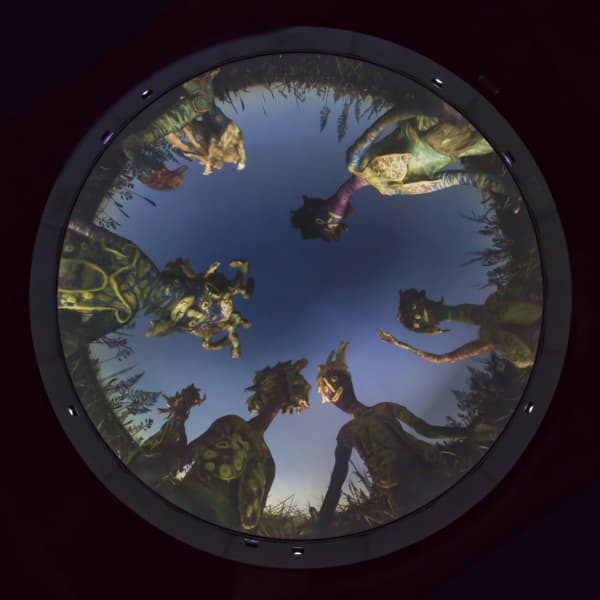 The many encounters between the Seven Sisters and their male pursuer are imprinted in features of the land and reflected in the night sky, as the transit of Orion and Pleiades star cluster.
This is a grand drama of intrigue, mystery and beauty featuring the passion and danger of creation, desire, love, flight and survival.
The 'Songlines' exhibition tracks the journey of the Seven Sisters across three deserts - those of the Martu, the Anangu Pitjantjatjara Yankunytjatjara (APY) and the Ngaanyatjarra (NPY) peoples - and many thousands of miles.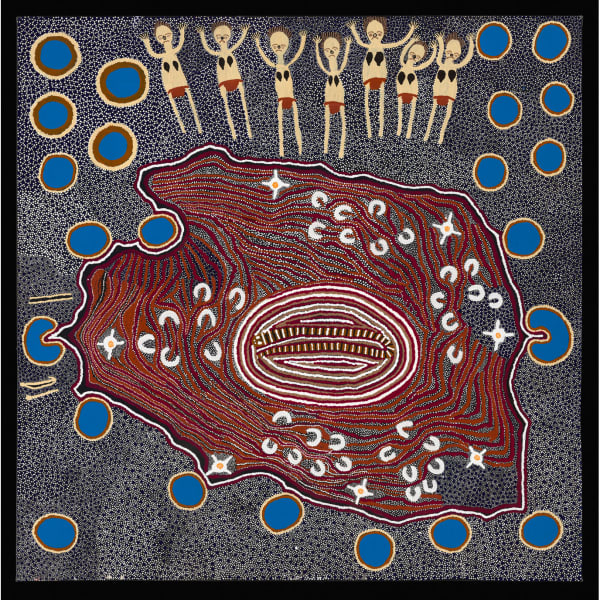 In Martu Country, the Seven Sisters are known as Minyipuru. In the APY Lands the collective name for them is Kungkarangkalpa. In the NPY Lands it's Kungkarrangkalpa.
In Martu Country, the male pursuer of the Seven Sisters is called Yurla. In the NPY Lands he's known as Wati Nyiru.
'Songlines: Tracking the Seven Sisters' is on display at The Box and The Levinsky Gallery at the University of Plymouth until 27 February 2022. Find out even more about the exhibition or enjoy a wide range of events at the University over the next few weeks.
Header Image:
Kungkarangkalpa (Seven Sisters) ceramics 2016 by Alison Milyika Carroll, Tjimpuna Williams, Rachael Mipantjiti Lionel, Janelle Muwitja Nakamarra Thompson, Lynette Lewis, Fiona Wells, Elizabeth Dunn and Rupert Jack, Ernabella Arts © the artists/Copyright Agency 2020 Image: National Museum of Australia
Article Images:
Seven Sisters Are Flying by artists from Tjanpi Desert Weavers Image: National Museum of Australia
Kungkarrangkalpa (Seven Sisters) 2014 by Angilyiya Tjapiti Mitchell, Papulankutja Artists © the artist/Copyright Agency 2020 Image: National Museum of Australia