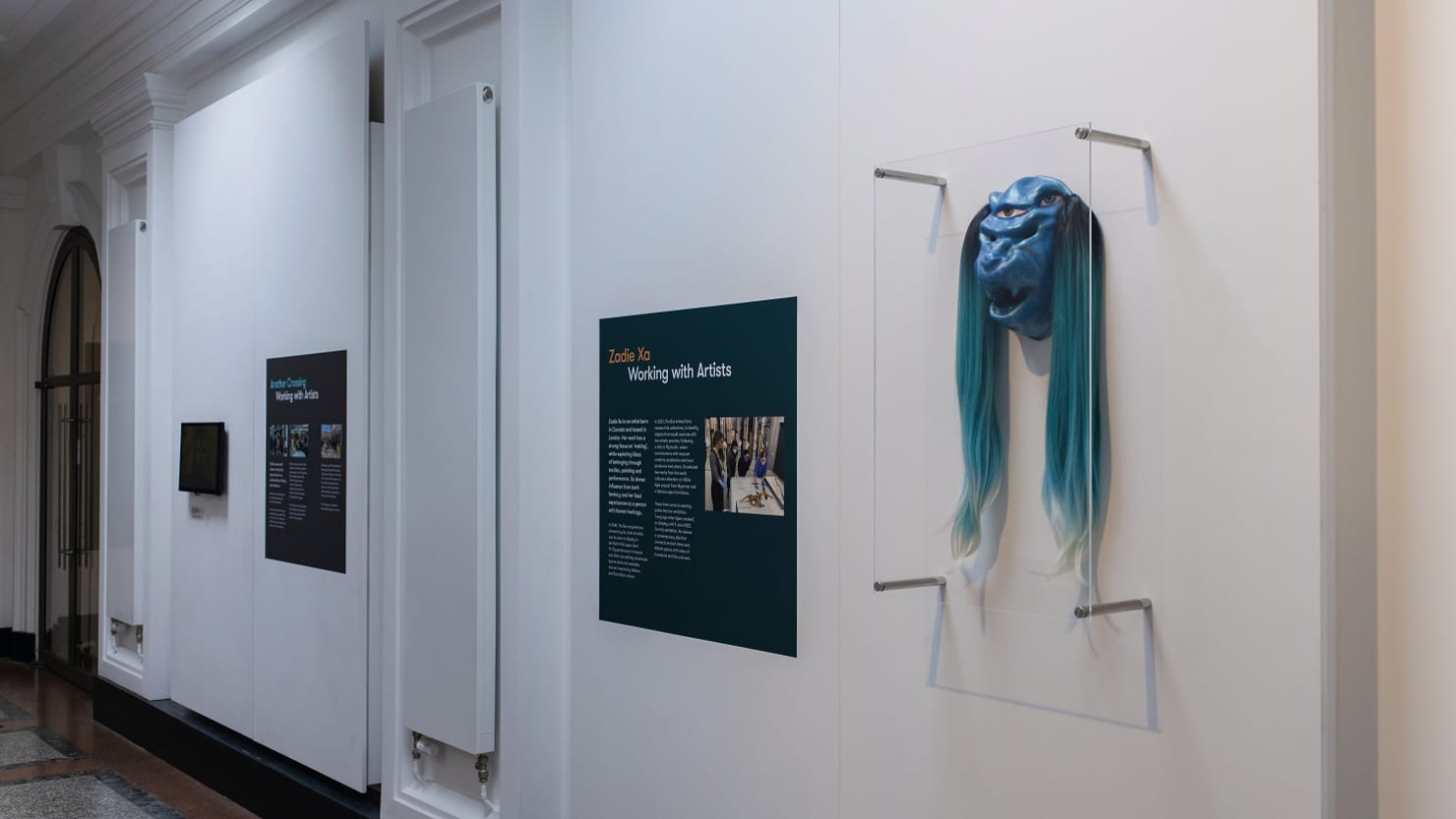 We have a beautiful exhibition on display by artist Zadie Xa (until 5 June) which uses historic items from our world cultures collection as a starting point for new work. We first became aware of Zadie's work in 2018 and were lucky enough to acquire two pieces by her for The Box's permanent collections. Read on to discover more about this one.
This eye catching, distinctive mask is titled Xixho and The Box was able to acquire it thanks to the Contemporary Art Society's Collections Fund Prize.
Xixho dates from 2018. It's a mixed media work in a vibrant blue made from plaster, polymer with a water-based resin, oil, acrylic and synthetic hair.
Xa uses performance, video, painting and textiles to explore themes connected to storytelling, parallel dimensions and identity, and drawing on her Korean heritage. Xixho highlights her interest in shapeshifting and magical transformation.
The mask is based on a traditional Korean Minhwa painting of a three-eyed dog.
An extraordinary, unconventional form of traditional Korean art, Minhwa illustrates the common people's freedom of expression and reveals their innermost thoughts and dreams. The folk painting of Korea – the art work of the common people (Minhwa) ranges from bird and flower paintings, to the tiger and the dragon and the ten longevity symbols.

www.antiquealive.com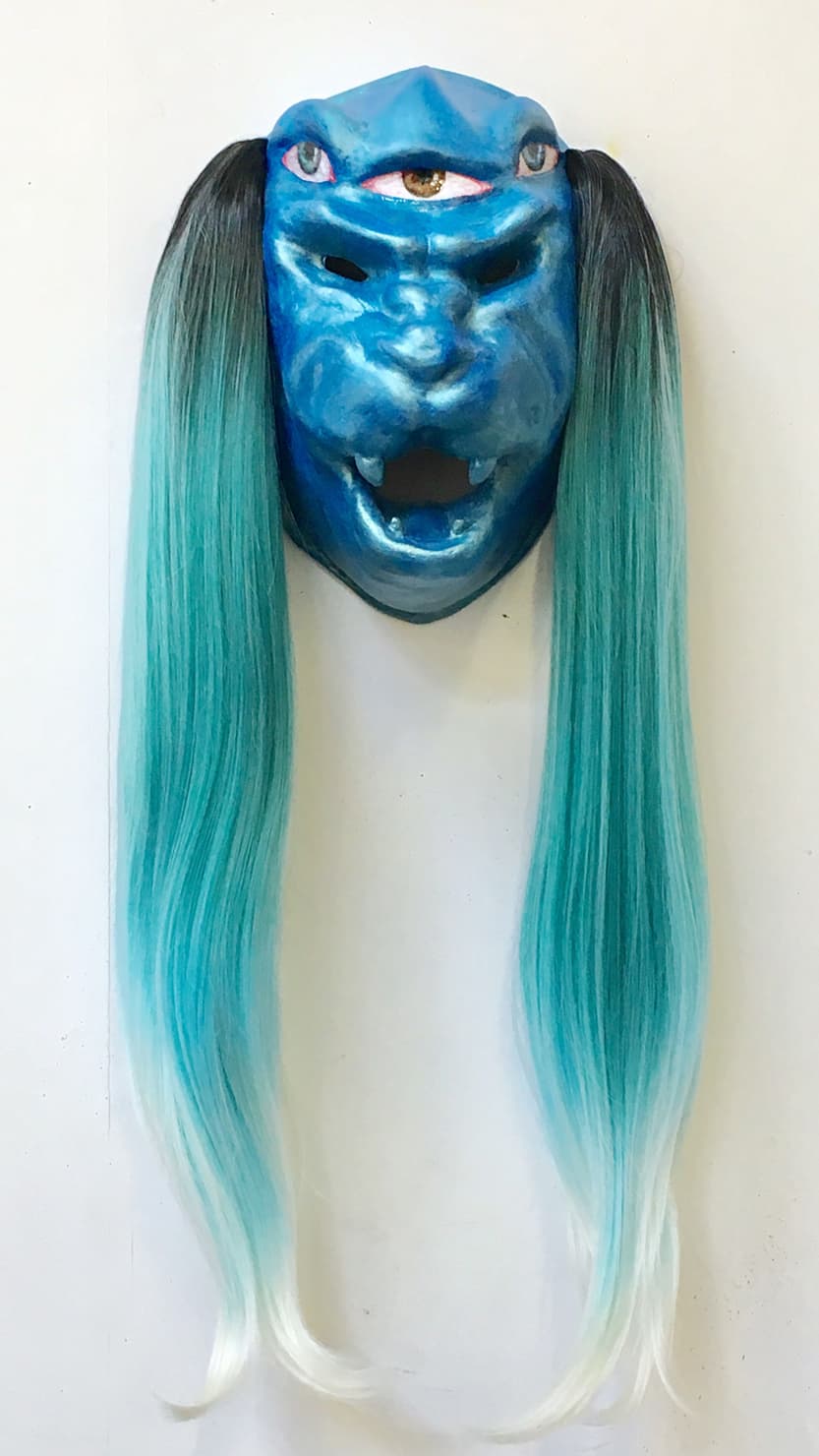 The three-eyed dog is a favoured image of Xa's and became particularly important to her when her own dog, also called Xixho, passed away.
Xa's practice is highly collaborative, and she has developed ongoing exchanges with dancers, musicians and actors throughout her career. Since 2006, she has worked closely with artist Benito Mayor Vallejo, who handcrafted this work.
You can see Xixho on display in The Box's atrium until 5 June. The exhibition, Zadie Xa: Long ago when tigers smoked is also on display at The Box until 5 June.