The Box's 2022 Maureen Attrill Bursary awarded to volunteer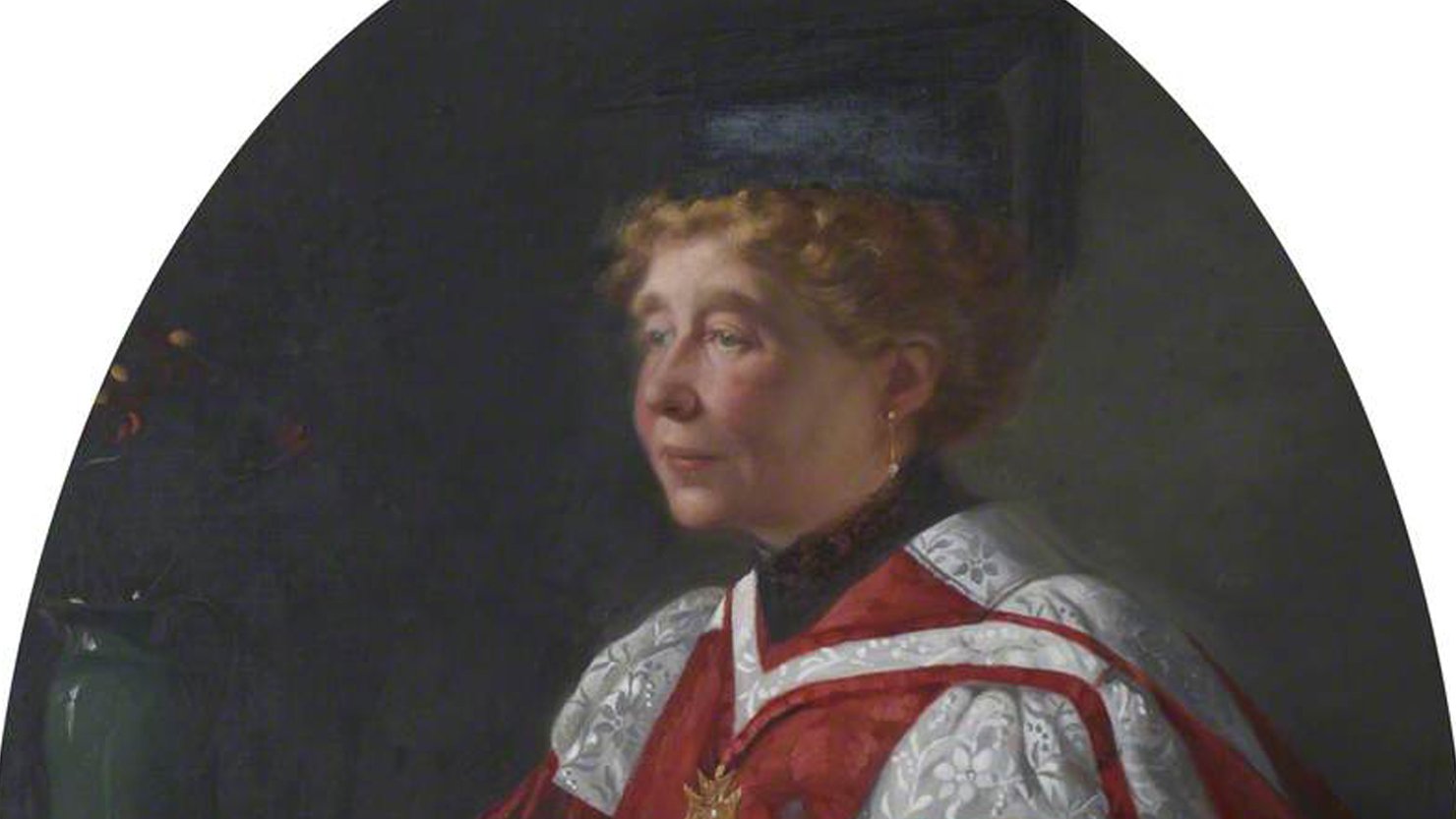 A volunteer has secured a special research bursary awarded by The Box each year in memory of a former long-serving curator.
Shannon Lewis has been volunteering at The Box one day a week since the middle of 2021. She's also an Art History PhD student at the University of Plymouth where she's specialising in gender studies. She applied for the bursary to help with the ongoing development of her research skills and to contribute information about a painting she's selected to the public.
Maureen Attrill was in charge of the art collections at the City Museum and Art Gallery for more than 30 years before she passed away suddenly in February 2011. She was hugely committed to developing Plymouth's art collections; regularly acquiring new works and curating a number of popular exhibitions throughout her career.
Thanks to the generosity of Maureen's family, an annual bursary was established after her death. It provides university and Open University students, museum staff, freelance researchers and University of the Third Age members from across the South West with an opportunity to carry out a research project linked to the city's art collections.
Previous recipients have explored Plymouth's post-war art, the connections between Plymouth and Bristol Porcelain and the wider story of the British Empire and the city's historically important Cottonian Collection.
Shannon's research will focus on an oil painting dating from the early 1900s titled 'Mrs E.B. Guard, The First Lady Doctor of Music' by Edith Morris. Shannon will be aiming to uncover more information about both the sitter and the artist. She will also analyse the symbolism of many of the items that appear in the painting.
Shannon Lewis, 2022 Maureen Attrill Bursary recipient, said:
Although the title of this painting claims that E.B. Guard is the first woman to have received a doctorate in music, we know very little about her. It's a shame that her remarkable achievements and the skill of the artist who painted her have been forgotten, and my research will explore and highlight the contribution they both made.
Emma Philip, Senior Curator at The Box, said:
We were really impressed with Shannon's proposal which taps into a number of timely themes around the role of women in society. Her research will add to our knowledge about two successful Plymouth women who, because of the time they lived in, may have been overlooked. It will also shed more light on an artwork we currently have very little information about.
Once she's completed her project, Shannon's research will be used to enhance The Box's collections catalogue. She will also produce an article that will be shared on The Box's blog and offered the chance to present her findings as part of its events programme.
Applications for the Maureen Attrill Bursary will open again in October 2022. Find out more.