Bernard Moore: Small animal ceramics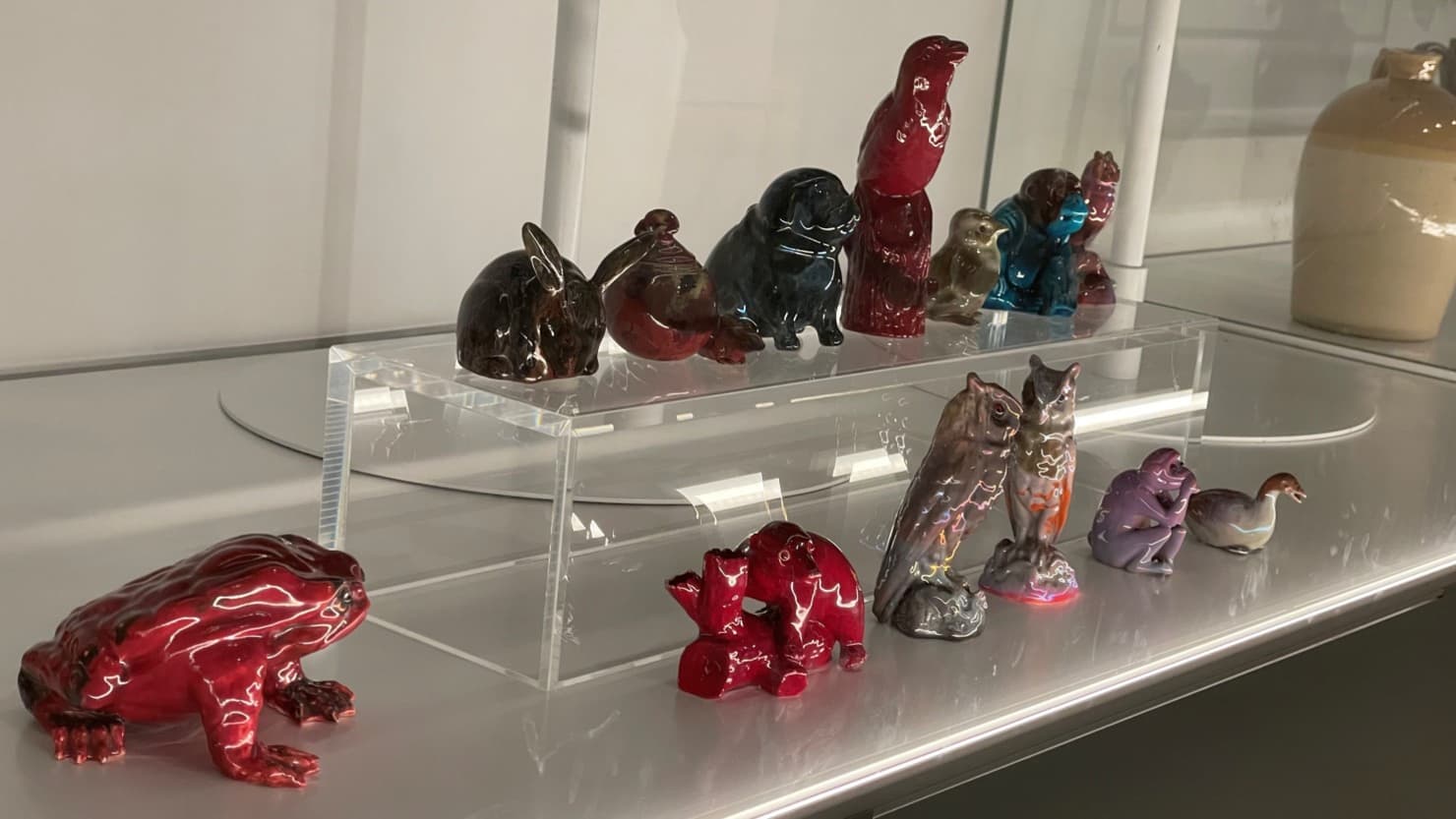 These bright and perfectly formed porcelain pieces are particularly popular with our younger visitors looking for nature in art. They were created using innovative methods that potter Bernard Moore became known for.
Our mass display case - within our current 'People and Place: Art Collection Showcase' is home to some of the highlights of our decorative art collection. Many objects within the display represent a wealth of technology and techniques.
The delightful little creatures 'living' on the lower part of the display case are good examples of this. The're a great starting point for looking at this case with younger visitors, as animals and colours are popular topics from the earliest ages. You can easily spend a while, whatever age, making your own hunt around this huge display spotting other birds, animals or 'other things that are blue'.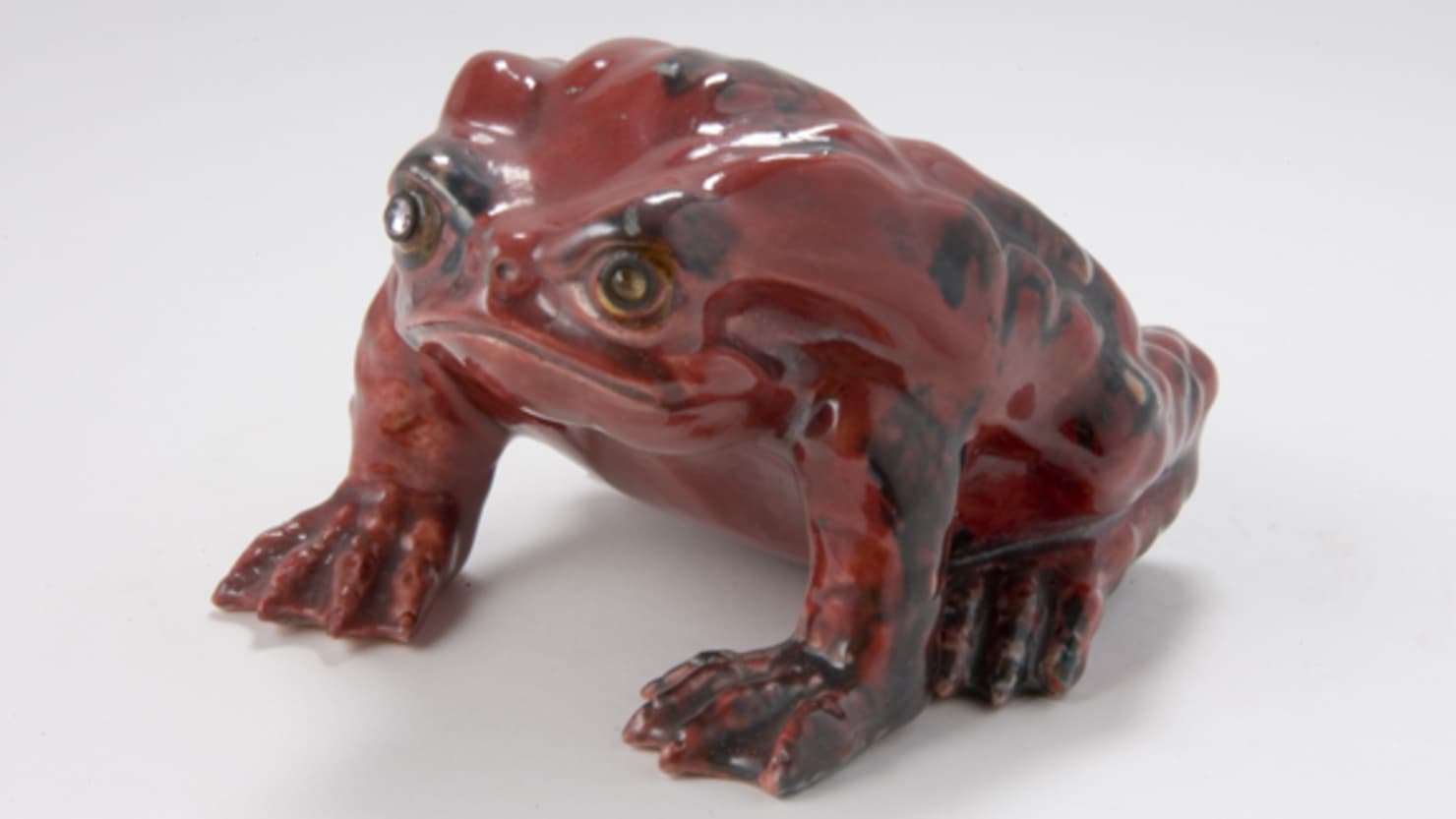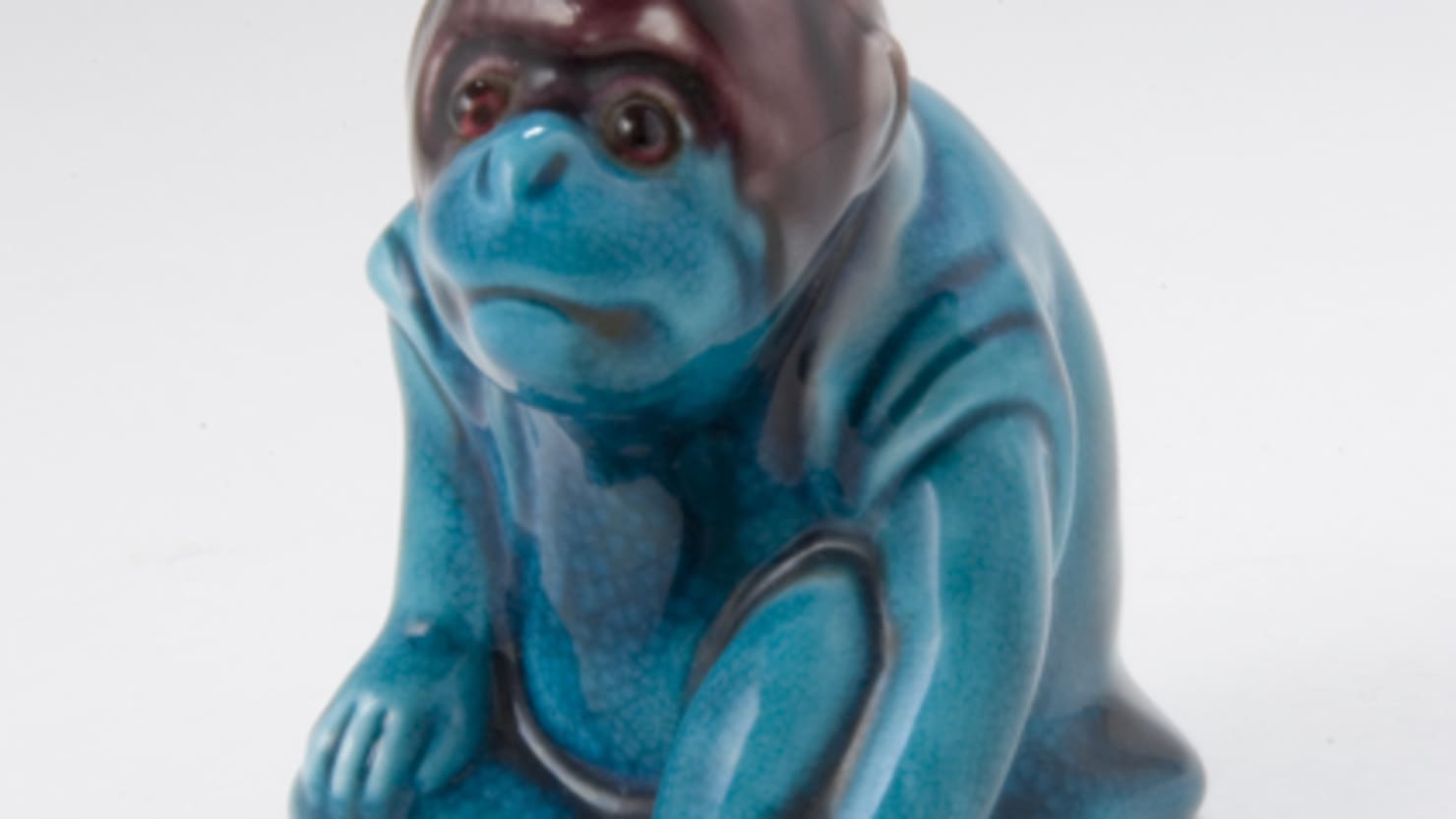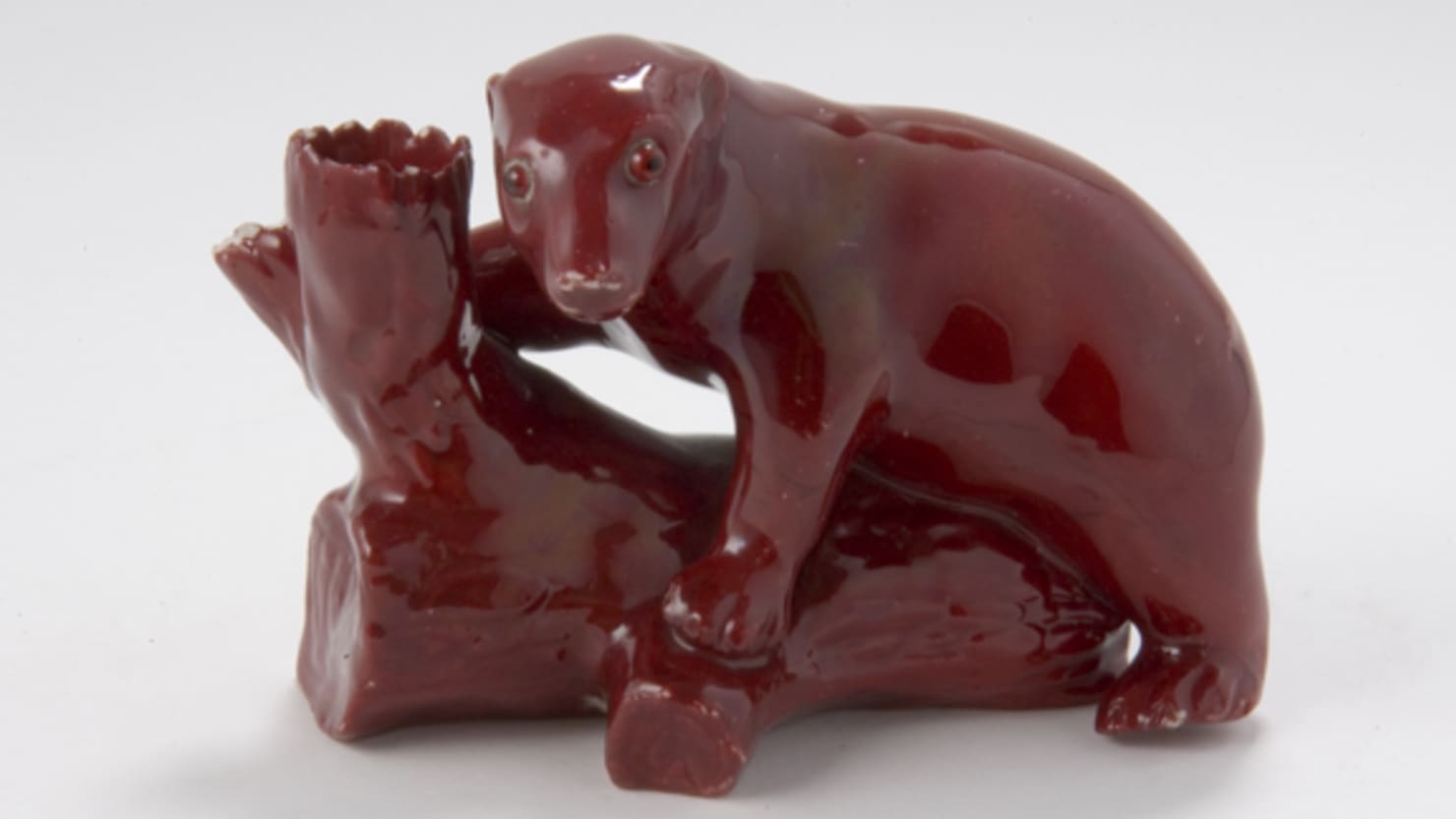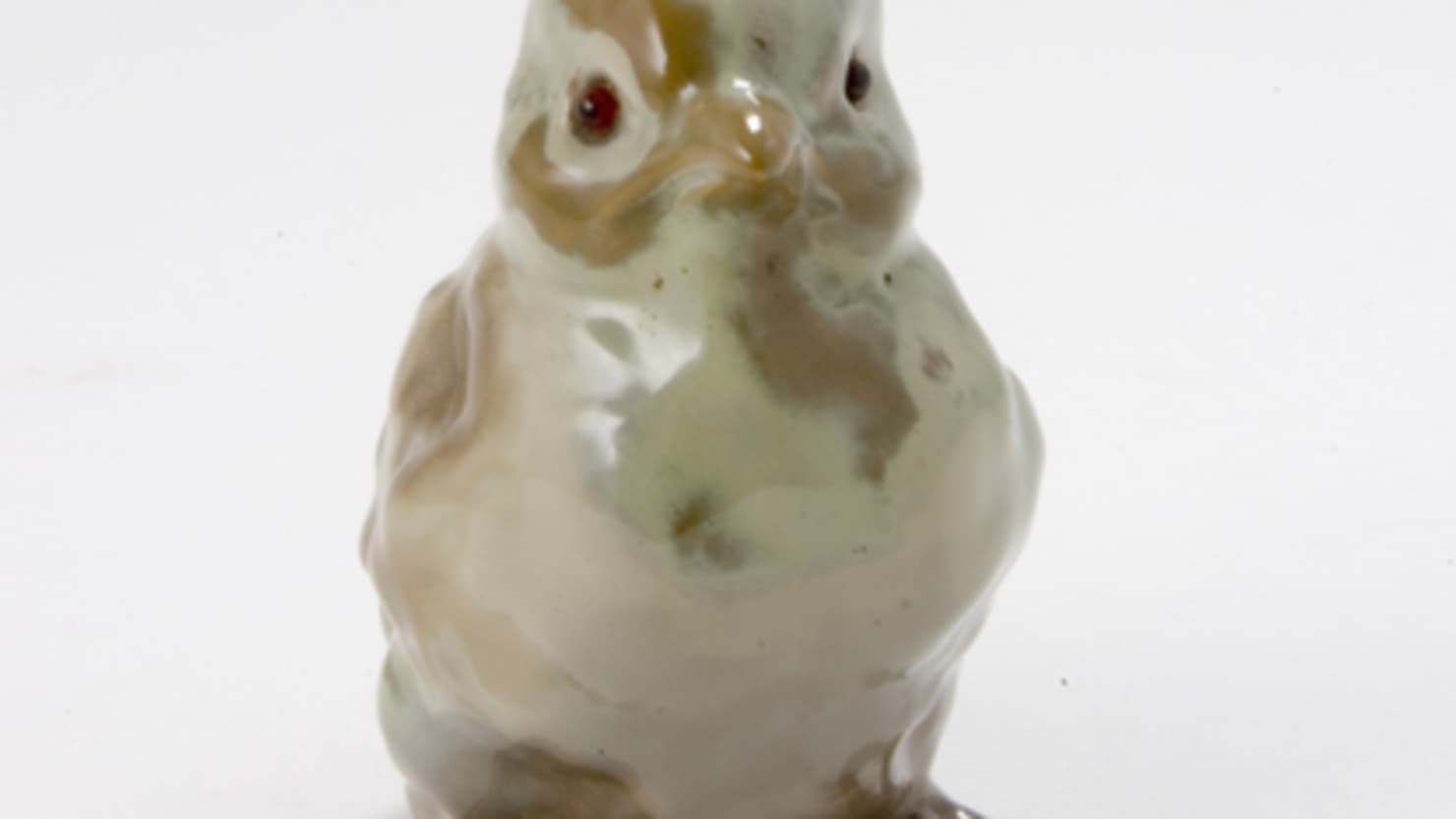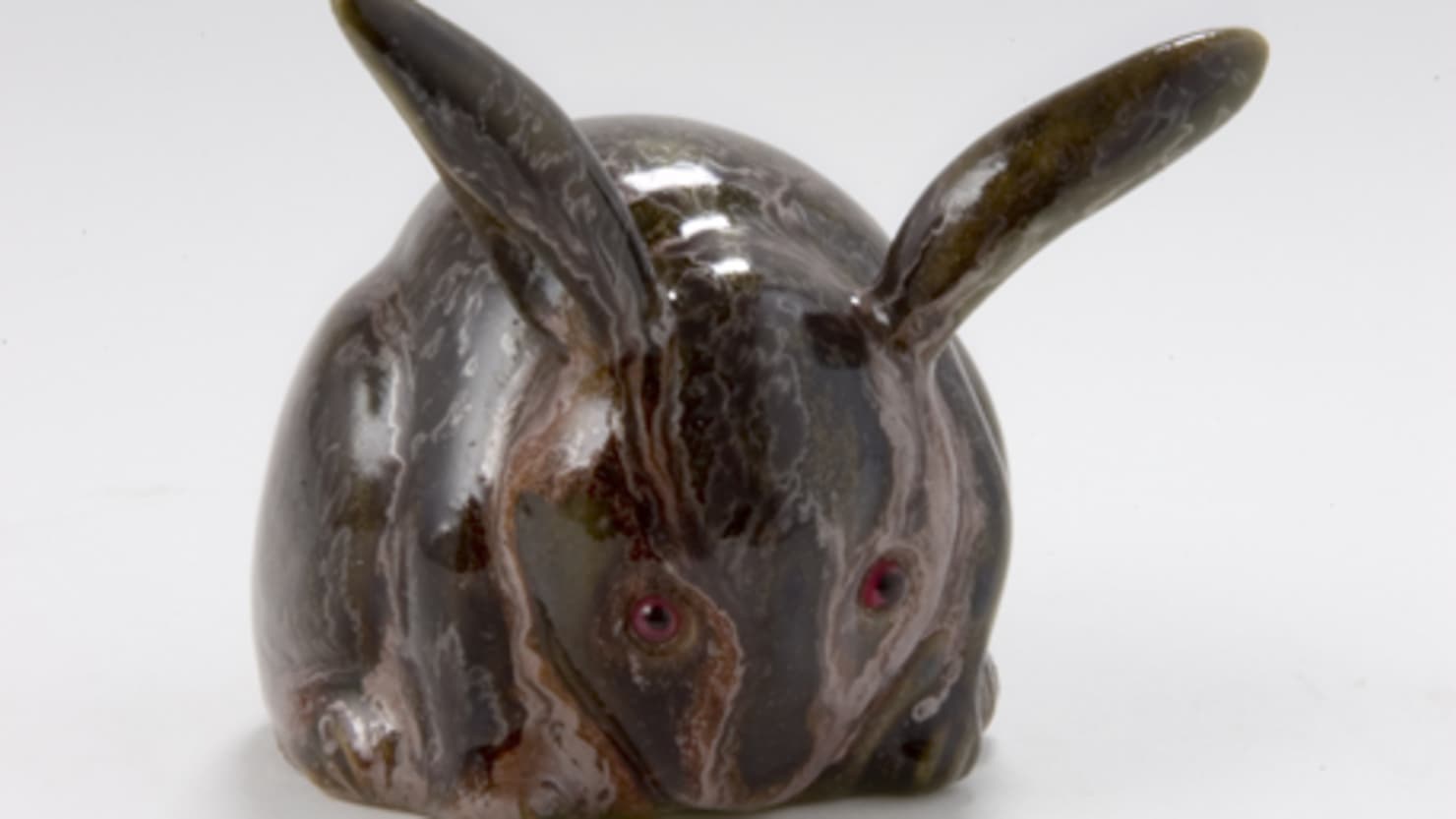 Not only are they eye-catching, but they represent a method mastered by their creator, Bernard Moore (1850-1935). He was an important ceramicist and chemist who was inspired by Chinese designs and imagery.
Moore introduced flambé glazing into his work, after managing to figure out how it was developed by Chinese ceramicists in the 18th century.
These are achieved by using metallic oxides and firing at up to 1500 degrees centigrade whilst reducing the oxygen content of the kiln. The resulting glazes are vivid and runny with a slight lustre and colours ranging from reds, purples, greens and blues - if the right chemistry has been achieved!
These works are thought to have been produced between 1904 and 1920 and you can see various animals, from owls, mice and chicks through to a mythological three-legged toad!
Next time you're looking at our 'People and Place: Art Collection Showcase', come and take a look at how the flambé glazing looks on these brightly coloured pieces.
With thanks to Terah Walkup, Art Curator at The Box for some of the information provided.