'Fern Colour' by Kate Nicholson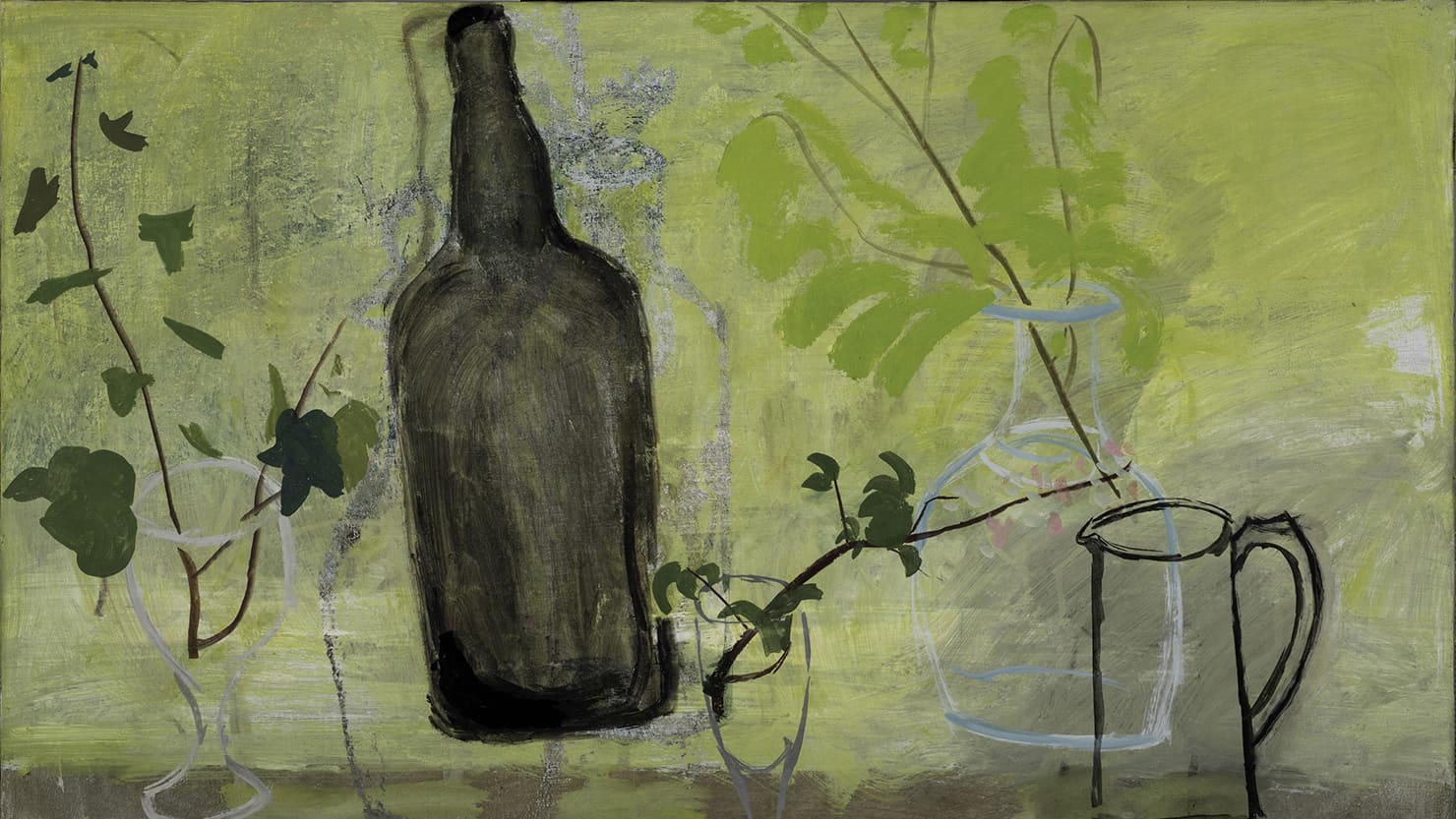 Kate Nicholson (1929-2019) came from a family of painters who all worked with the traditional subject of still life, but in very innovative ways. This vibrant oil on canvas was purchased from the artist for our fine art collections in 1958.
Nicholson was the only daughter of Ben Nicholson (1894-1982) and his first wife Winifred (1893-1981), both of whom were internationally acclaimed artists. Her grandfather Sir William Nicholson (1872-1949), was also a successful painter.
Ben and Winifred had a 'tremendously experimental and collaborative artistic and romantic relationship.' They were inspired by famous artists like Cezanne and Picasso as well as each other and their work 'explored the simplicity of colour and form.'
Despite divorcing in 1938, Ben and Winifred were like-minded and continued to write to each other during their long careers. Although their styles grew to be quite different, they shared an 'energetic attitude to painting that is unmatched in the history of British art.'
Their daughter trained under well-known St Ives painter Peter Lanyon at Corsham School of Art in Somerset. She then taught art at Totnes High School before moving to St Ives to live with her father in 1956. Once there, he encouraged her to paint still lifes. She became a member of the Penwith Society of Arts alongside her father and stepmother Barbara Hepworth (1903-1975).
In this painting, the organic forms of the fern and ivy are echoed in the lively outlines of the glasses, bottle and jug, and you can tell the artist has a great awareness of the use of colour.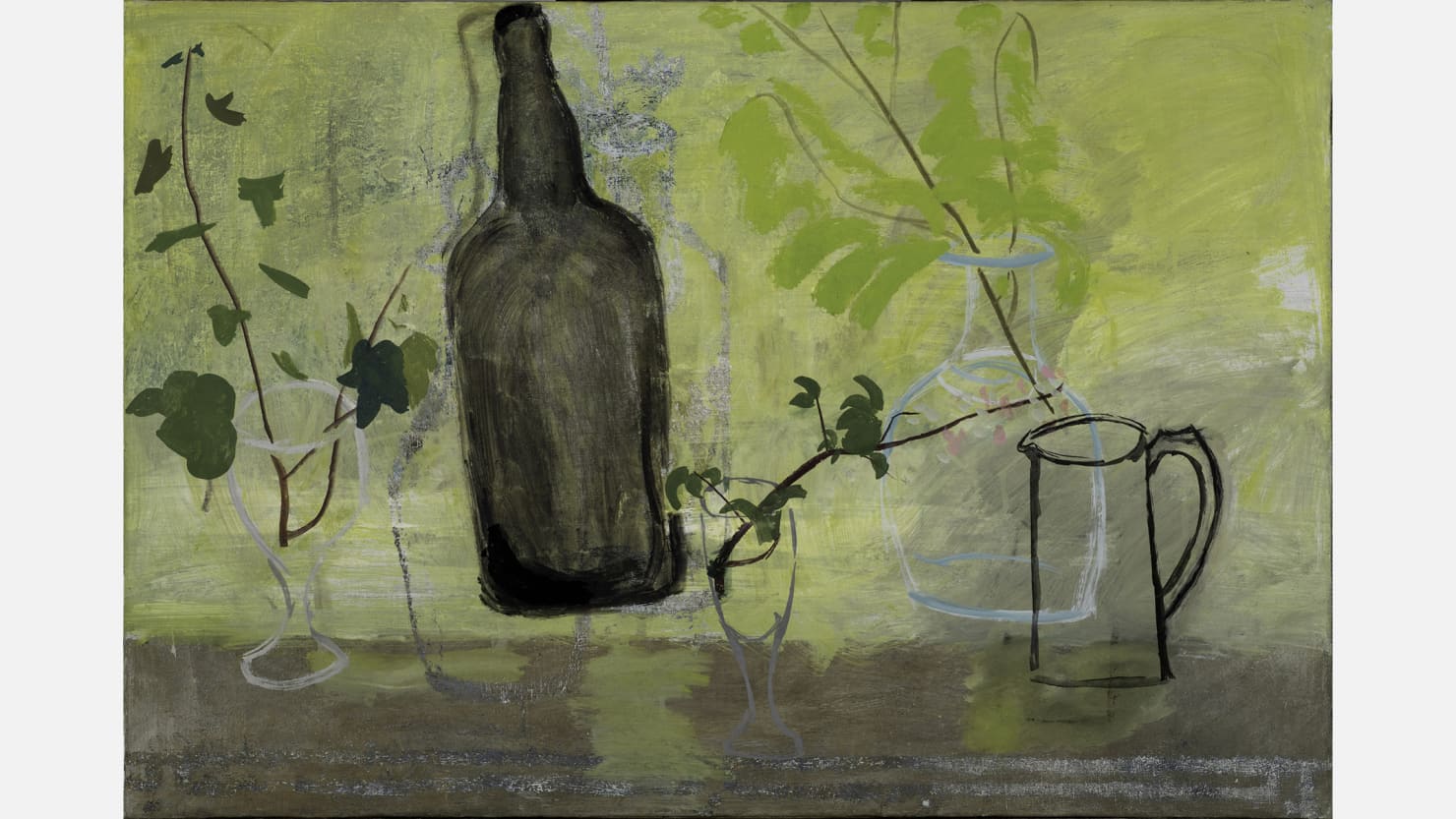 The painting was made soon after Nicholson moved into a studio of her own at Porthgwidden. With a view across St Ives Bay to the Godrevy Lighthouse, the studio had a beautiful quality of light that she was able to translate into her paintings.
One critic said of her work in 1959: 'the fastidious delight in subtle colours and textures, the cool, open character which is Cornish as well as Nicholsonian: all are there'.
Nicholson divided her time between Cornwall and Cumbria throughout the rest of her life, and some of her work was also inspired by trips to Greece, North Africa and Scotland.
In an obituary written in 2019, one of her niece's stated: 'Kate created a unique style that reflected her poetic nature. At once delicate and robust, her paintings…..express satisfaction in straightforward objects. Above all there is (a) freedom of expression grounded in (her) optimism and joy.'
You can see this painting in our People and Place: Art Collection Showcase exhibition (until January 2024). Opening hours are 10am-5pm Tuesday to Sunday and selected bank holidays. Admission is free and there's no need to book.
Thanks to Jo Clarke, Marketing and Communications Officer, www.theguardian.com and www.sothebys.com.