'Fishing Boat, St Ives' by Margo Maeckelberghe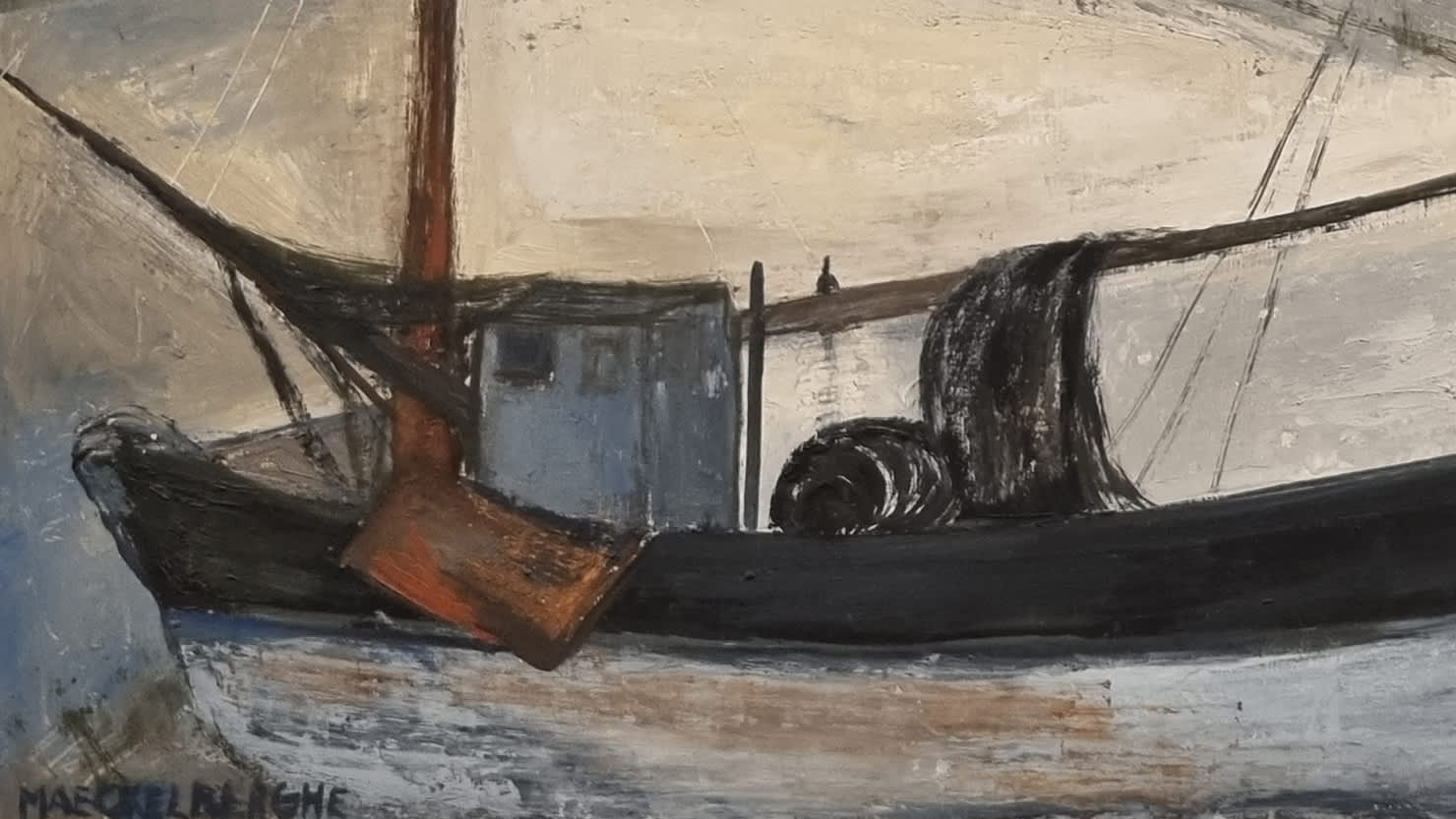 Margo Maeckelberghe (1932-2014) was born Margo Try in Penzance. She studied at Penzance School of Art and then at Bath School of Art, both of which were thriving artistic environments. This work is titled 'Fishing Boat, St Ives' and was acquired for Plymouth's fine art collection in 1967.
During her time in Bath, she was inspired by other modern painters who had chosen to settle in Cornwall after the Second World War. It was an opportunity for her to hone her skills and stay connected to her Cornish roots.
Margo went on to teach art in London and Gibraltar. She married Willy Maeckelberghe, a doctor of Belgian origin who had grown up in London. They had a son named Paul and a daughter called Nico. In 1958, the family moved to Cornwall and she decided to focus on her painting. This painting is a typical example of her style, which was abstract and devoid of any unnecessary detail, yet which also had some structural qualities.
For many years, she had a studio at the top of the moors between Zennor and Penzance. She took her inspiration from Cornwall's landscapes, coastlines, weather and colours. She was once quoted as saying: "For me, the coasts, seas, moors, skies and rocks of Cornwall offer inexhaustible painting material."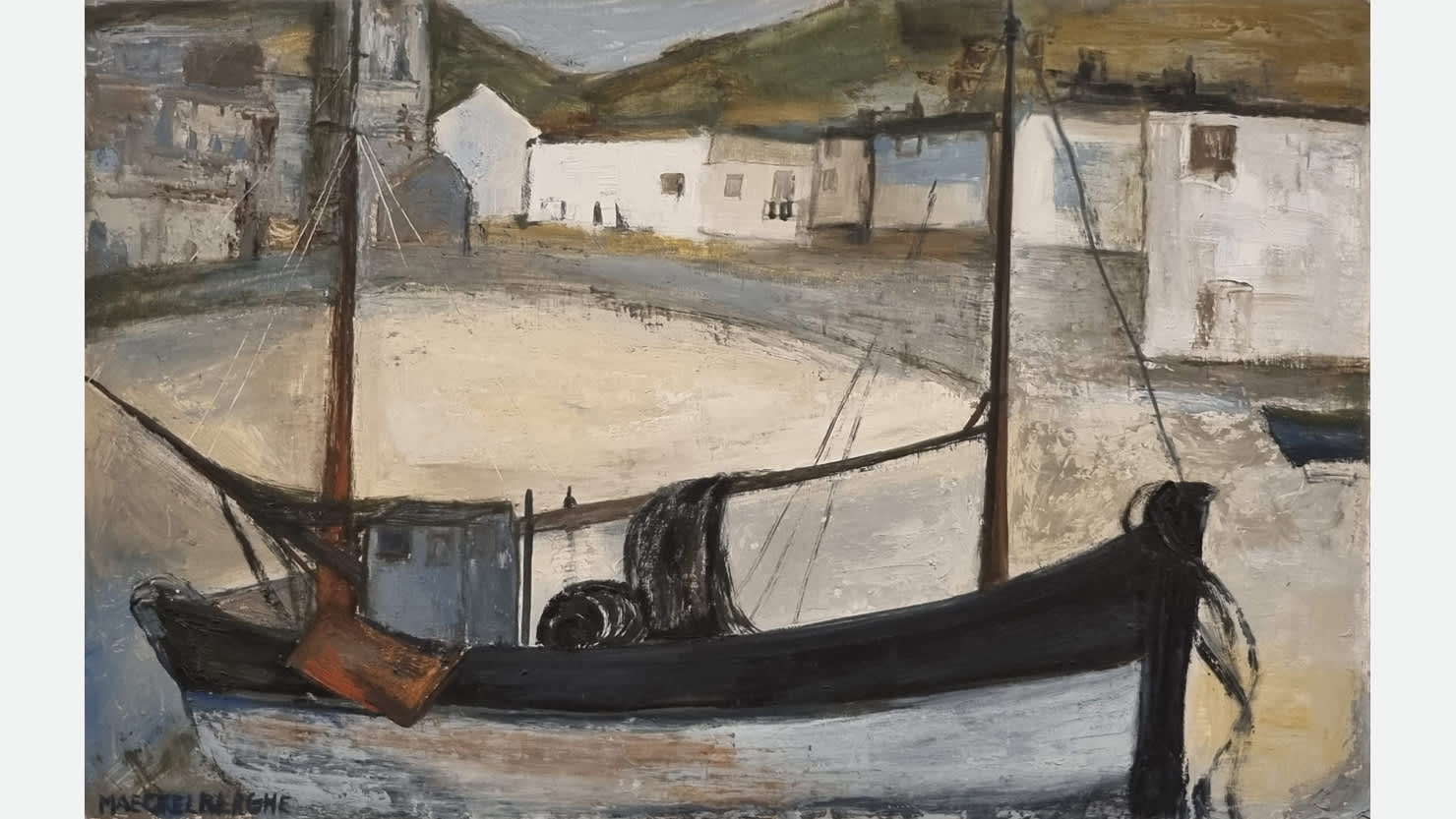 Some of the female artists in our People and Place: Art Collection Showcase were founding members of creative communities in and around St Ives, Cornwall; communities that have helped shape the cultural ecology of the South West over the last 200 years.
Margo was no exception and was prominent in local art organisations like the Newlyn Society of Artists. She showed with the Penwith Society from 1961 onwards, and became its chair in 1997.
That same year, she became a Bard of Cornish Gorsedd (Gorsedh Kernow), an organisation that aims to 'maintain the Celtic spirit of Cornwall'. She took the name Lymner, which is Cornish for 'painter'.
See the painting on display, alongside a selection of works by other female artists, in our People and Place: Art Collection Showcase exhibition (on display until January 2024). Exhibition opening hours are 10am-5pm Tuesday to Sunday and selected bank holidays. Admission is free and there's no need to book.
Thanks to Jo Clarke, Marketing and Communications Officer at The Box, www.theguardian.com and www.penwithgallery.com.