'Friend in my Studio' by Rose Hilton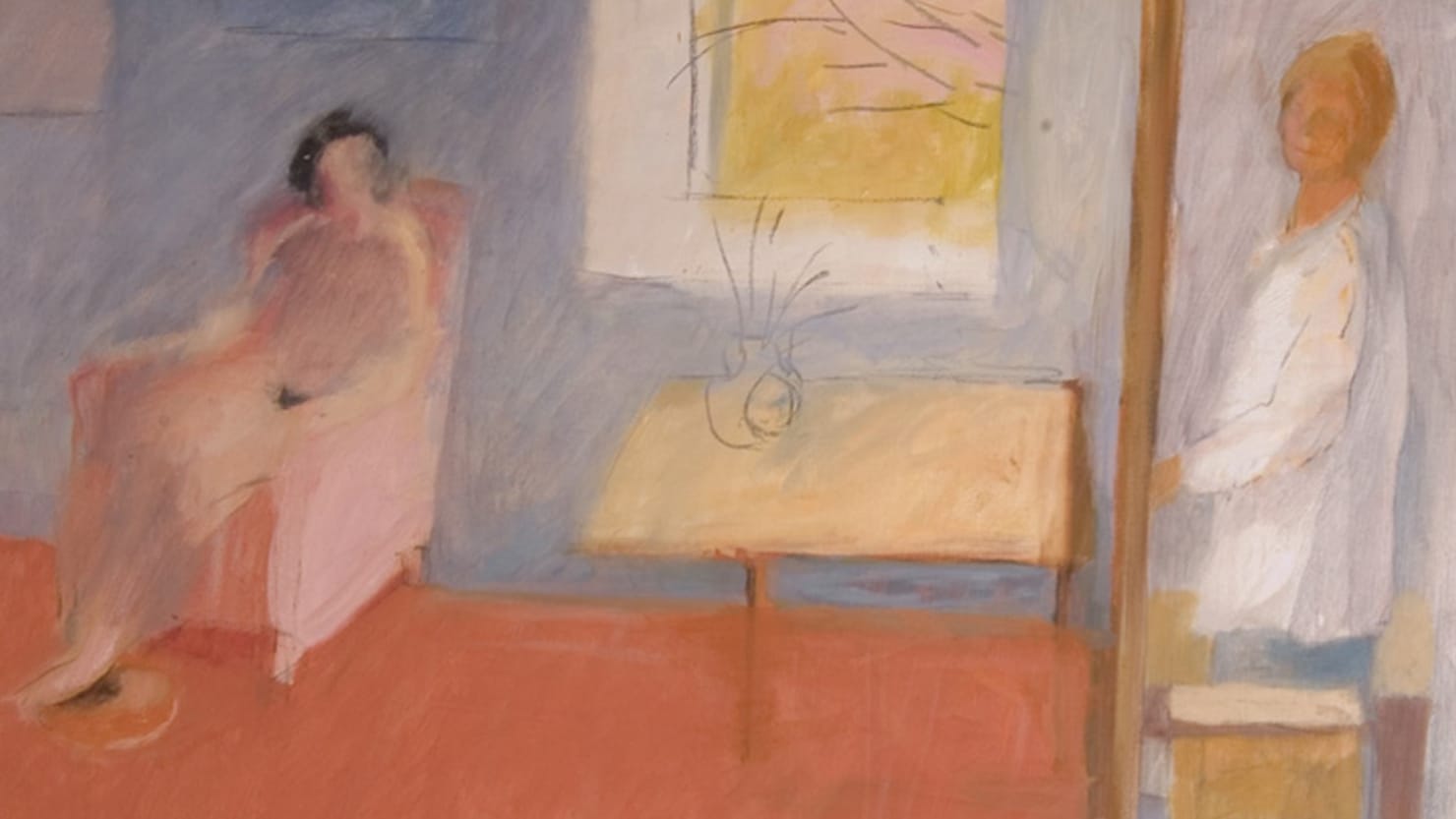 Rose Hilton (1931-2019) was the fourth of eight children born to Julia and Robert Phipps in Kent in August 1931. This pink-hued work is called 'Friend in My Studio'. It was painted in 1978/9 and acquired for Plymouth's collections in 1979 with the support of the V&A's Purchase Grant Fund.
Rose had a secure but sheltered childhood and her parents were apparently 'scandalised' when she won a scholarship to the Royal College of Art to study painting. She graduated in 1957 with a first-class degree.
In 1959, she fell in love with leading abstract artist Roger Hilton (1911-1975). They had two sons and married in 1965 – moving to Cornwall that same year.
The female nude was Rose Hilton's chief subject and in this work a nude model relaxes in a chair in a colourful, studio scene. We can also catch a glimpse of the artist, reflected in the studio mirror. It's one of the only self-portraits she made.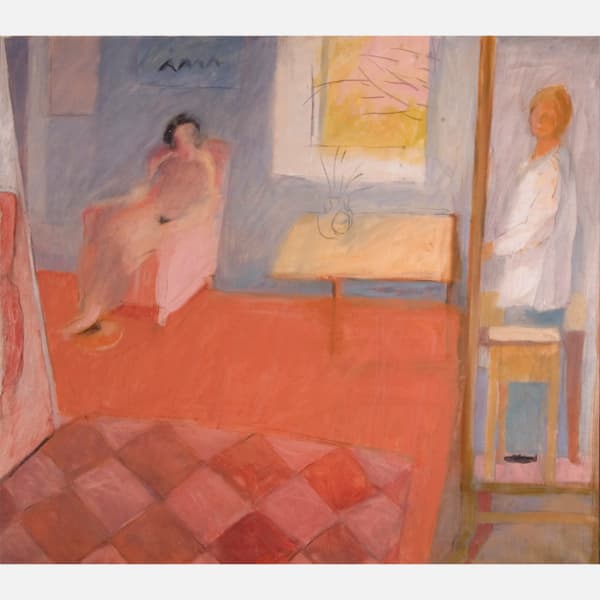 She often used her studio space for inspiration and painted the room in emotive colours. She would rework her canvas, create different textures, even turning it upside down to consider the space and shapes from another perspective.
Rather than use models, I prefer to paint my friends, as I know more about their characters and use a particular palette accordingly. I decide on the palette I want before starting a painting, mix a large amount of paint and then apply it as decisively I can.

Rose Hilton
During her marriage, Rose's husband barred her from painting. This work was among the first she made when she returned to it after he passed away. With its bright colour palette, it could be interpreted as a subtle yet vibrant announcement of her revived artistic career - one that flourished when she picked up her brushes again.
You can see this painting on display, alongside a selection of works by other female artists, in our People and Place: Art Collection Showcase exhibition (on display until January 2024). Exhibition opening hours are 10am-5pm Tuesday to Sunday and selected bank holidays. Admission is free and there's no need to book.
Thanks to Jo Clarke, Marketing and Communications Officer at The Box, Terah Walkup, Art Curator at The Box and www.theguardian.com.