New micro-commissions will explore Plymouth after dark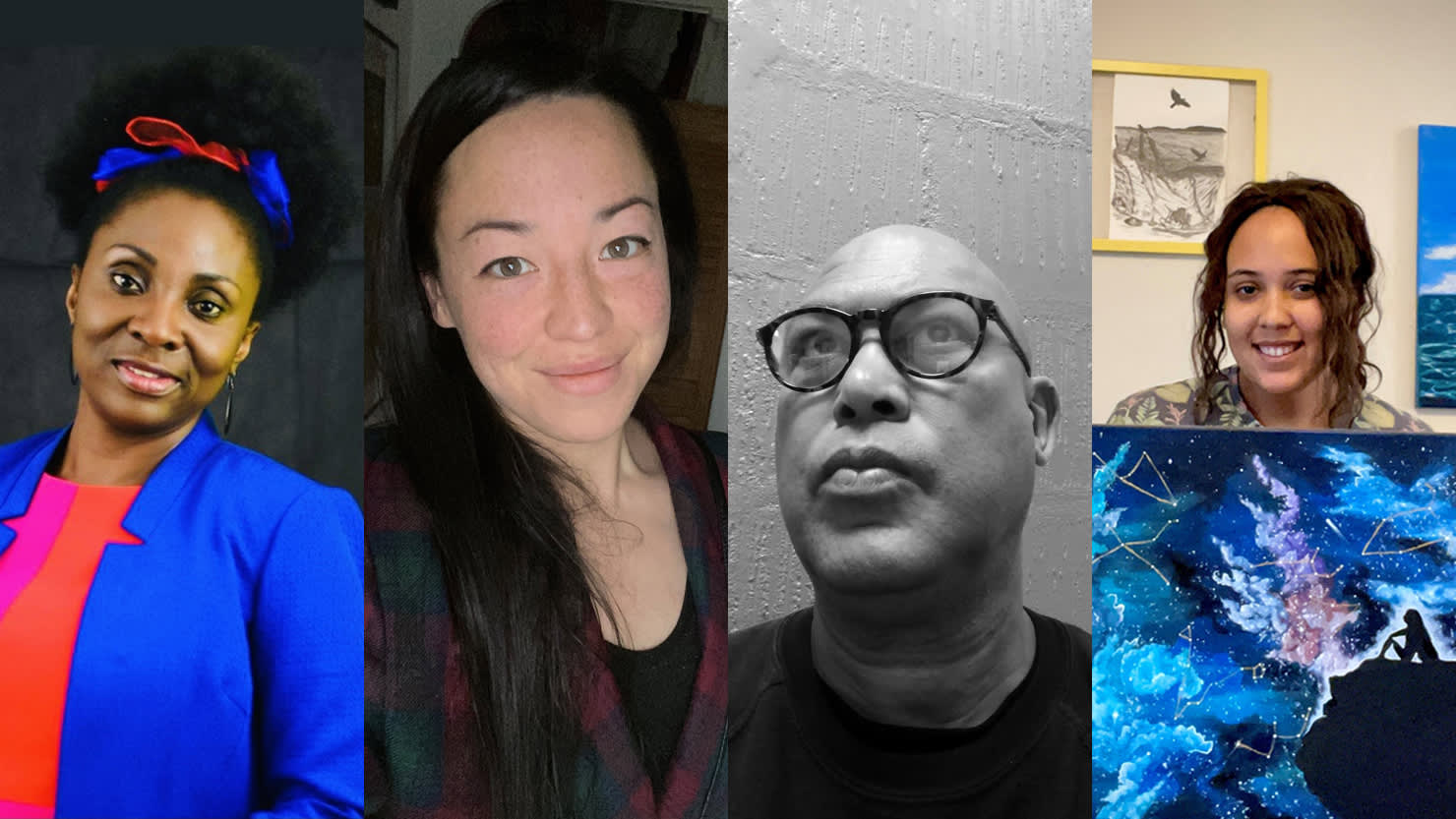 We're really pleased to reveal the four talented local creatives who've been awarded £500 each to complete a micro-commission exploring life in the city after dark.
The micro-commissions were launched during 2021's Black History Month to celebrate the diversity of the city as part of the Box's 'Plymouth After Dark' project. A panel of Box staff selected the four successful applicants and were really impressed with the wide range of ideas and creativity on display.
They are Abimbola Alao, Chi Bennett, Daryl Codrington and Bee Jarvis. They will produce a diverse body of work that delves into life in the city when the lights go down - and we're excited to see what they produce.
Abimbola Alao
Abimbola is an author and playwright whose work includes researching the experiences of those living with dementia. Abimbola will be creating a nine stanza Haiku poem, written from the point of view of a person who is experiencing frontotemporal dementia, in the city at night. Abimbola says:
Answering the question that inspired this poem, one can say that a person living with frontotemporal dementia, even though they may not be able to party all night, may be busy expressing themselves artistically by creating poems, stories, music and visual arts.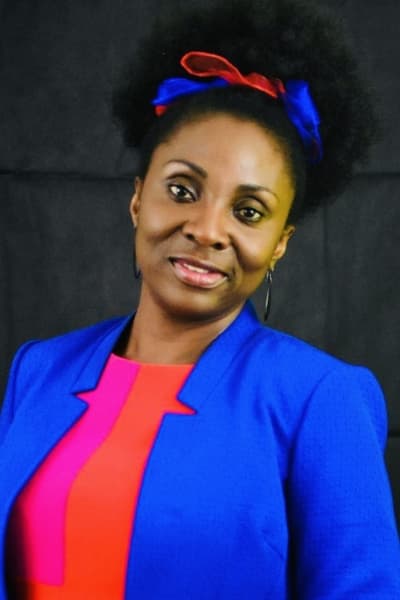 Chi Bennett
Chi Bennett is a co-director of 'Wonderzoo', a performance arts organisation in Plymouth whose practice centres around word in all its forms, including spoken word, comedy, music and literature. Chi intends to create a series of illustrations and poems that give a glimpse into her rich and varied life in the city at night, from producing monthly spoken word gigs to life modelling for artists. Chi says:
It's important to me as a mixed-heritage, gender non-binary person to show others an example of a person who is living a life they love, and getting involved with supporting others in the community, even with all the difficulties of our current times. I'd love to share with others my thoughts and feelings about the things I enjoy and represent my community.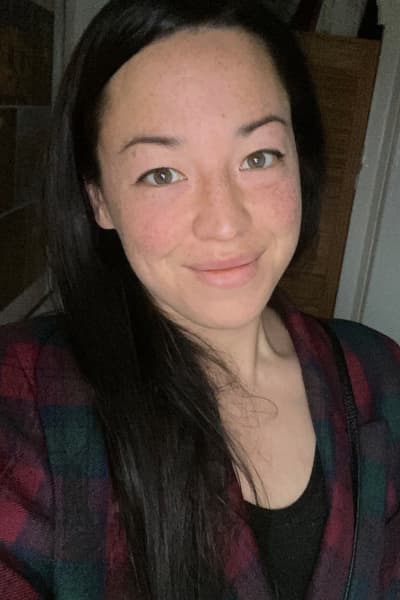 Daryl Codrington
Daryl Codrington is a digital designer, educator, sound designer and multimedia artist working with new media and creative technologies. Daryl will create a series of 'Plymouth Lights' sequences based on his experiences of the city since arriving in 2017, from the reflections on the river Plym when arriving by train at dusk to the experience of living near Mutley Plain. Daryl says:
After four years the eddy of life along Mutley Plain after dark has become a familiar pleasure. The press of pleasure seekers, students and shoppers after dark along the strip; the spill of drinkers from the pubs and Metal clubs.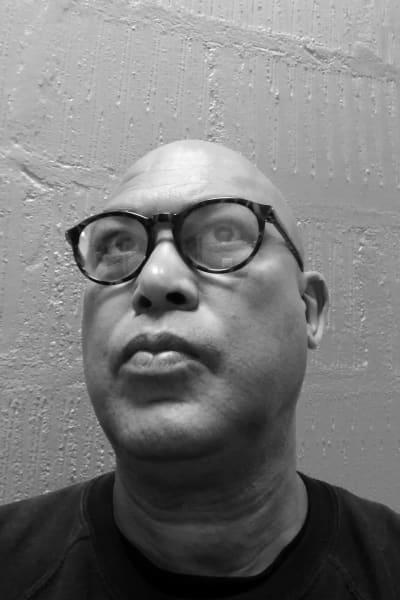 Bee Jarvis
Bee Jarvis is writer and performer who will be drawing on her personal experience of living in Plymouth as well as memories of visits to her grandmother, to explore the city's natural wonders and create a 'snapshot' of it at night. She will use photography, illustration and written word. Bee says:
Being out at night can be a very ethereal experience, and there are parts of this city that are truly magical. When out and about at night, I find myself enchanted by little moments; like sleeping birds huddled together atop a roof, feathered lichens lit by the moon, a couple gazing at the stars, and think of the story behind them.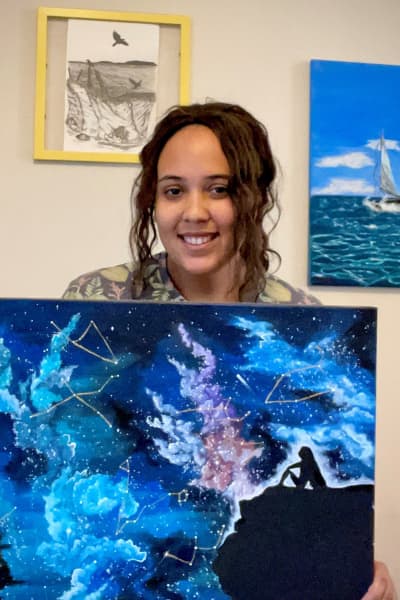 The four pieces of work will be released across our website and social media channels this spring. Find out more about Plymouth After Dark or visit its Facebook page. The project will culminate in a major exhibition, 'because the night belongs to us' at The Box this summer.