Countless bands, thousands of gigs and one family in Plymouth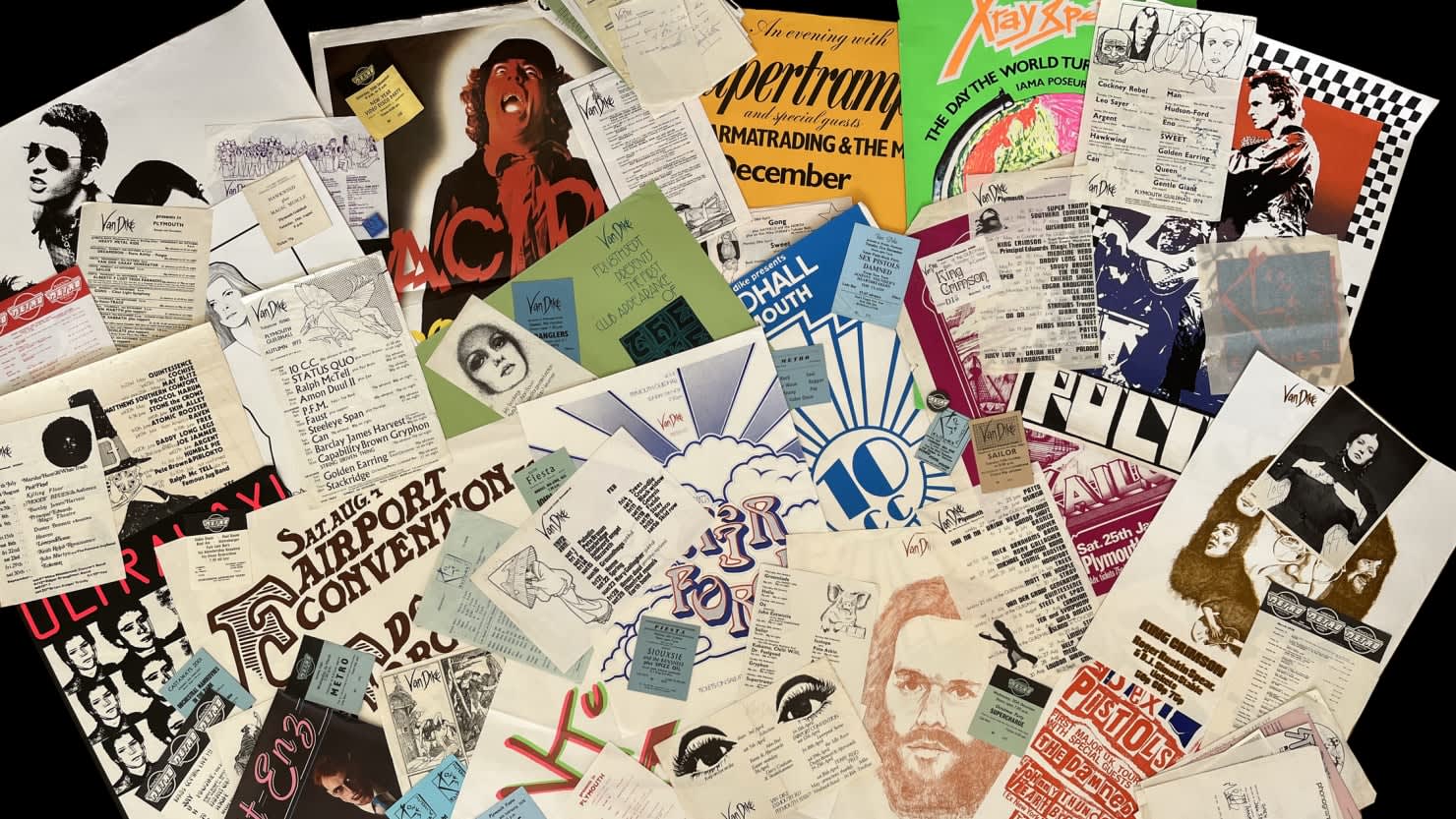 Michele and Lauren Vandike share the story of The Van Dike organisation, Greg Vandike, and their family's longstanding relationship with the city's music scene.
"We had them at the club." was a familiar refrain in our family, along with anecdotes of how many or few turned up to see now-extremely-famous artists; who was charming or badly-behaved and who relaxed backstage in their pants. Some 50 years after the heyday of the Van Dike Organisation, it is wonderful to look back at what the family achieved and know it is still valued and celebrated.
The family enterprise began in 1968, after Peter Van Dike and wife, June Marlow relocated to the city with teenage children, Greg and Julie. Pete was a double-bassist and photographer who played on BBC children's show Crackerjack! and with other successful outfits and June (a Barbican maid) was the celebrated singer with The Stargazers, Eric Winstone & His Orchestra and numerous other BBC ensembles. June, our showbiz matriarch, still has a song for every occasion in addition to thousands of radio and TV credits.
When they opened The Van Dike Club in the former Exmouth Hall, Devonport, their initial vision for the venue reflected their diverse experience in the industry: embracing every style of music and audience the late '60s could muster. Invigorated by contributions from across the family, from the cloakroom to cleaning, catering, artwork and furnishing, the club's success was expedited under adolescent-Greg's often prescient musical guidance.
While the club hosted illustrious acts like Pink Floyd, Free, T. Rex, Genesis, Roxy Music, Status Quo, 10cc, Cat Stevens, Eric Clapton and Jackson Browne, it is remembered not only for the line-up of musicians that went on to superstardom but for the atmosphere of fellowship engendered by the proprietors. The spirit of the club seems to linger long in the memories of those lucky enough to have visited or performed there.
Greg went on to promote gigs across Plymouth from the Guildhall to the ABC, Fiesta, Castaways, Woods, Top Rank, Clones and Metro. The full roll call of artists promoted up until 1980 runs to the hundreds but includes such renowned names as Fleetwood Mac, David Bowie, Queen, Supertramp, Leonard Cohen, Steve Harley & Cockney Rebel, The Police, Sex Pistols, Siouxsie And The Banshees, AC/DC, The Damned, The Cure, Ultravox, X-Ray Spex, Lene Lovich, The Stranglers and very many more.
Also a prolific songwriter, Greg wrote and recorded hundreds of songs from the late '60s onwards. In the early days he also played in a number of local bands such as Champagne and The Earth, who opened for the first ever ELP gig at the Guildhall in 1970. In 1980, he signed contracts with Warner Bros. and Korova, releasing a number of singles to local and national acclaim. The same year he and future wife, Michele, started a rare vinyl and memorabilia business. A natural fit after promoting, DJ-ing and occasionally performing alongside acts that became some of the biggest names in music.
Marie Celeste
When sister Angie and then-husband Andy Evangelou opened Club Fandango in the late '90s, Greg's unique interpretation of DJ-ing was revived or perhaps revealed in its true, psuedo-comedic form, featuring silly hats, fruit-shaped percussion and samples from TV comedies cut into vibrantly diverse music. Occasionally mortifying to his teenage children but undeniably popular. He continued to write and record songs and DJ until his untimely death in 2007.
The family's contribution to Plymouth's music scene continues to this day and it has been a pleasure to celebrate it with Plymouth After Dark. In a salute to Greg's achievements and singular sense of humour, we have produced 'Greg Vanzine', the first (and only) zine issued by The Imaginary Greg Vandike Fan Club.
Michele and Lauren Vandike
With thanks to June Marlow, Kate Van Dike and all the family.