George Shaw: The Local - Moving forwards, moving on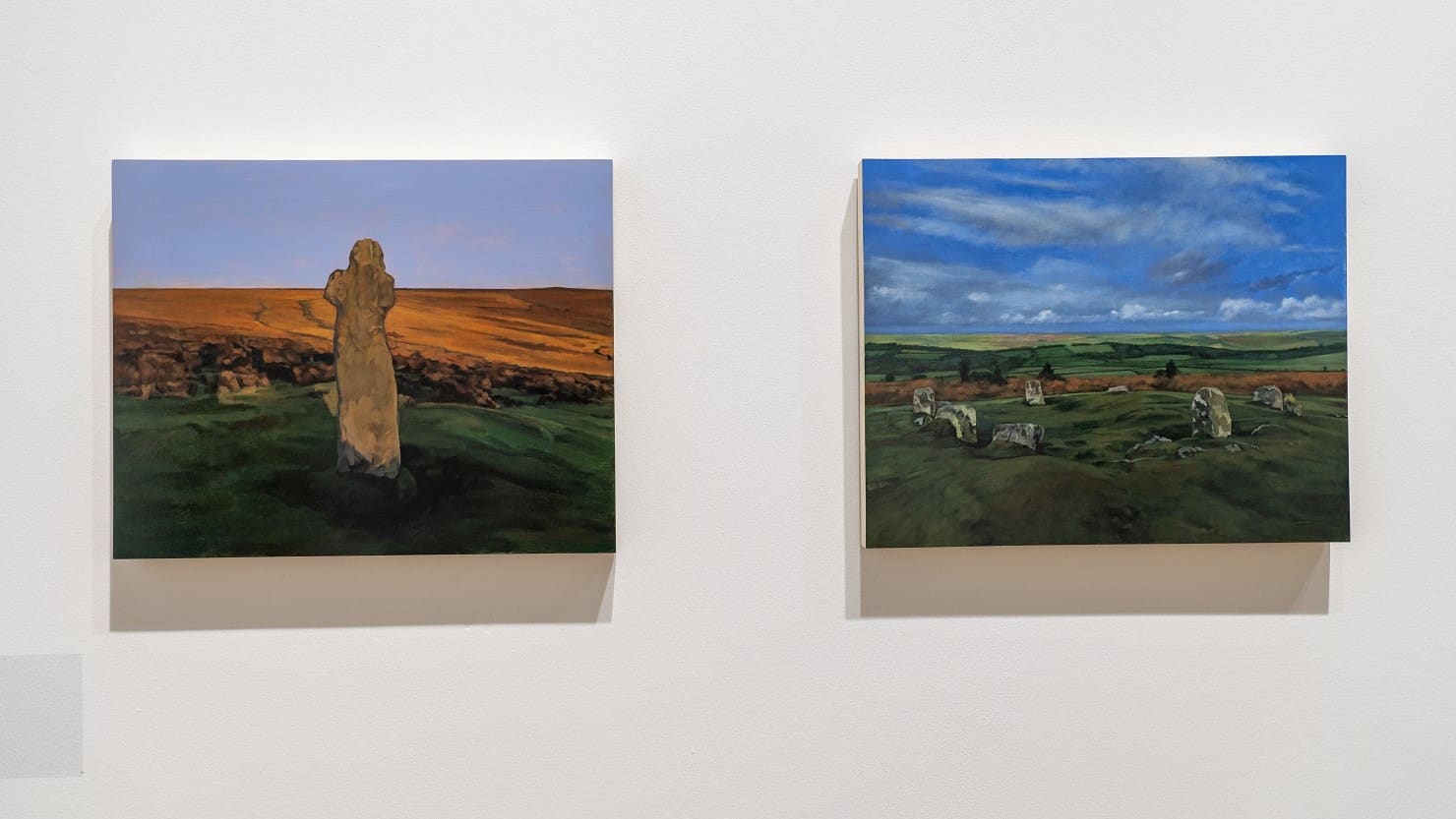 We've been exploring the three different areas in the 'George Shaw: The Local' exhibition over the last few weeks, and here we take a look at the third and final chapter.
This part of the exhibition moves Shaw and the viewer away from the Tile Hill area of Coventry that has had such a major influence on his work over the last 25 years. Shaw rarely includes people in his work but one set of paintings shows him walking down the road, away from the place that has rooted him throughout his life. His humorous take on titles remains the same though; the paintings have names like 'Effing Off' and 'Effed Off'.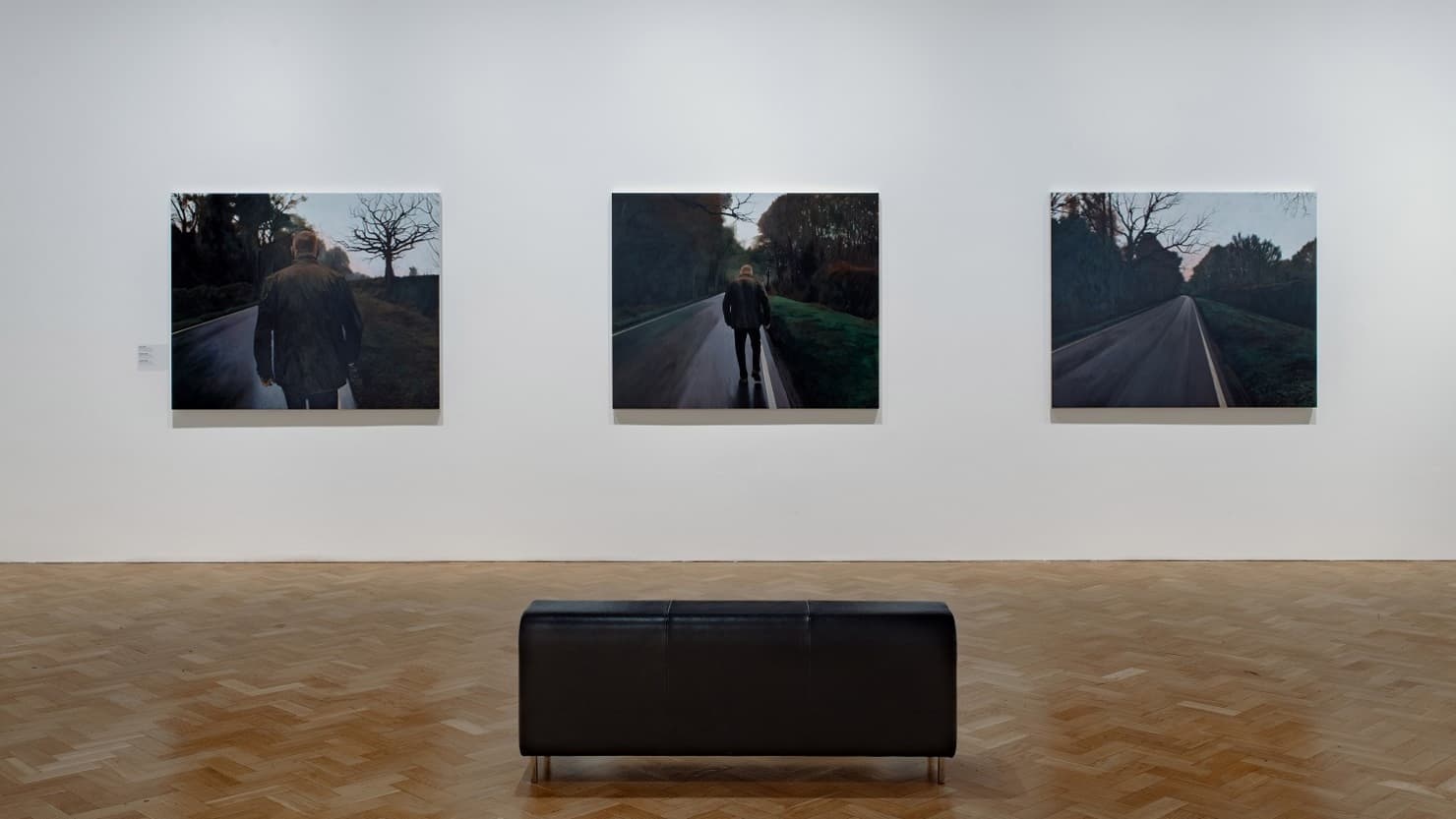 Other works show the brightly coloured laburnum tree in his garden with its vibrant golden yellow flowers, as well as scenes from some of the places near his home on Dartmoor.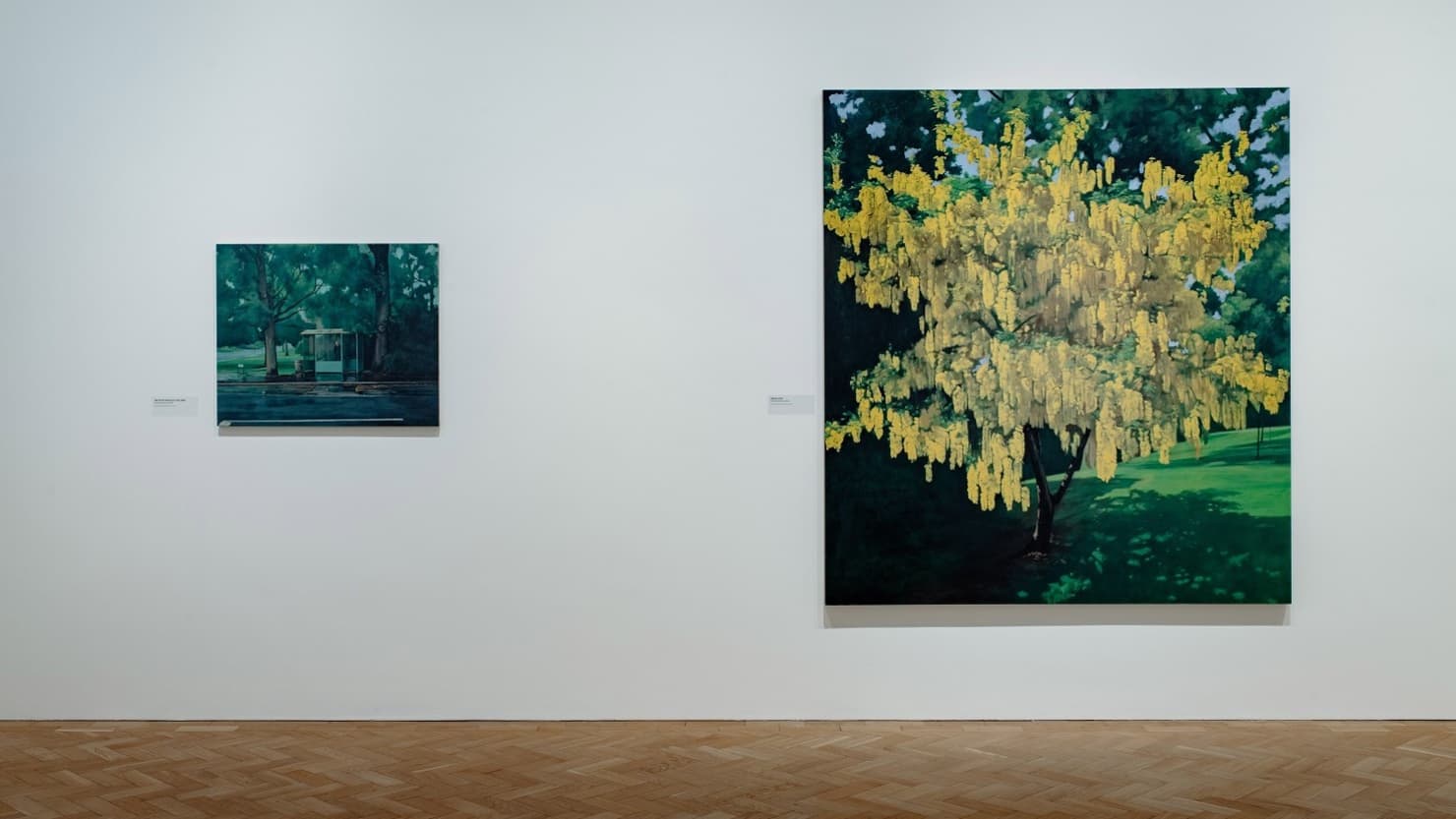 The exhibition rounds off with another set of works that show the St George's flag in a state of increasing disrepair. In a recent talk at The Box, Shaw discussed these paintings and how flags can often end up looking like they represent a completely different country when they start to get ripped or torn; many visitors to the exhibition have said the flag looks like Poland's.
It's an interesting statement to make given the UK's recent withdrawal from the European Union. The title, 'Half English' is also a direct reference to Shaw himself, whose mother was from Ireland.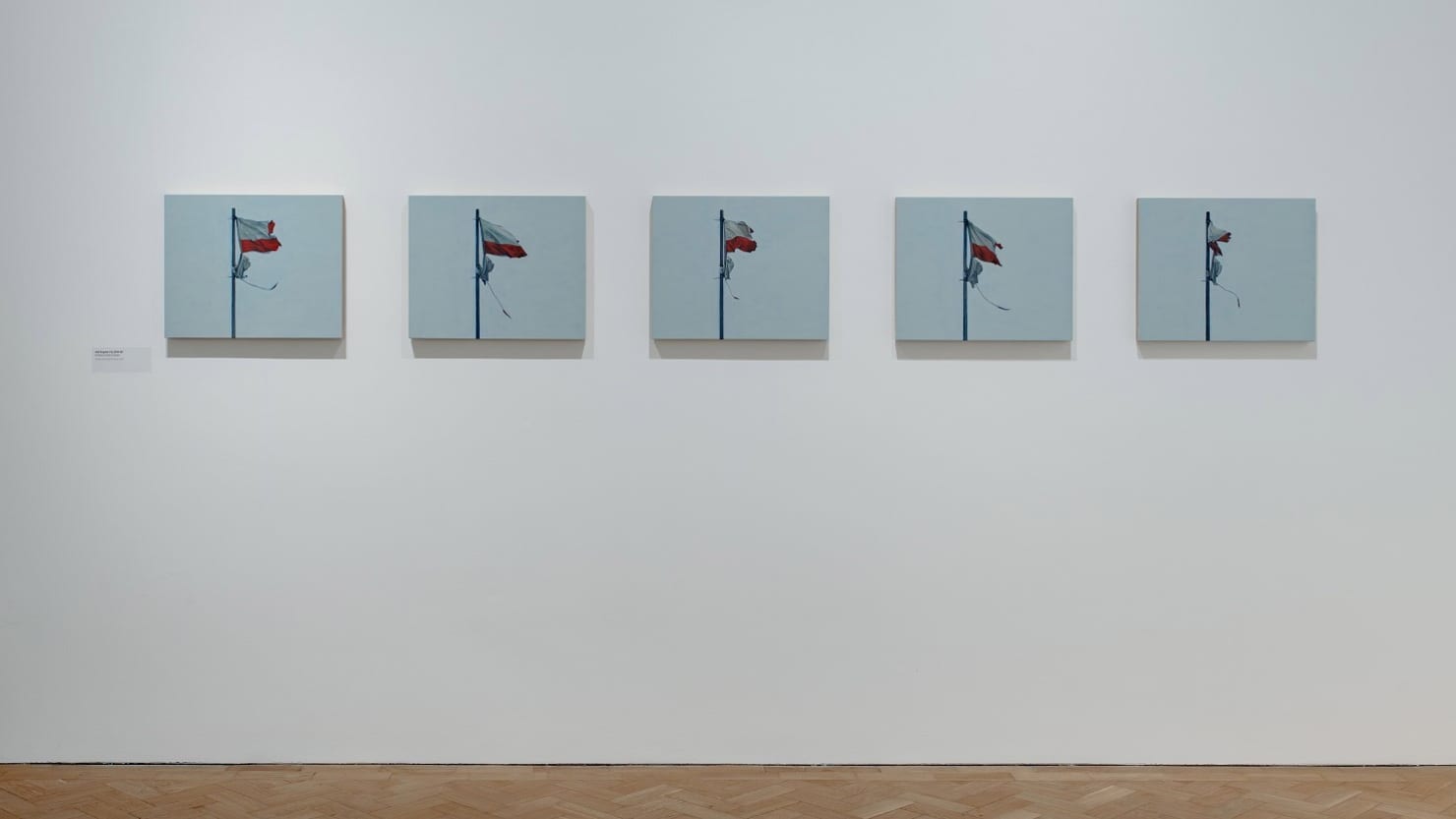 (This) third chapter is... leaving home for the first time after the giving up of the family home and the death of my parents and... arriving in the place I now call home.

George Shaw
Don't miss 'George Shaw: The Local' at The Box - it's on display until the end of Sunday 4 September. Exhibition opening hours are 10am-5pm Tuesday to Sunday and Bank Holiday Monday. Entry is free with no need to book.