Songlines: The immersive dome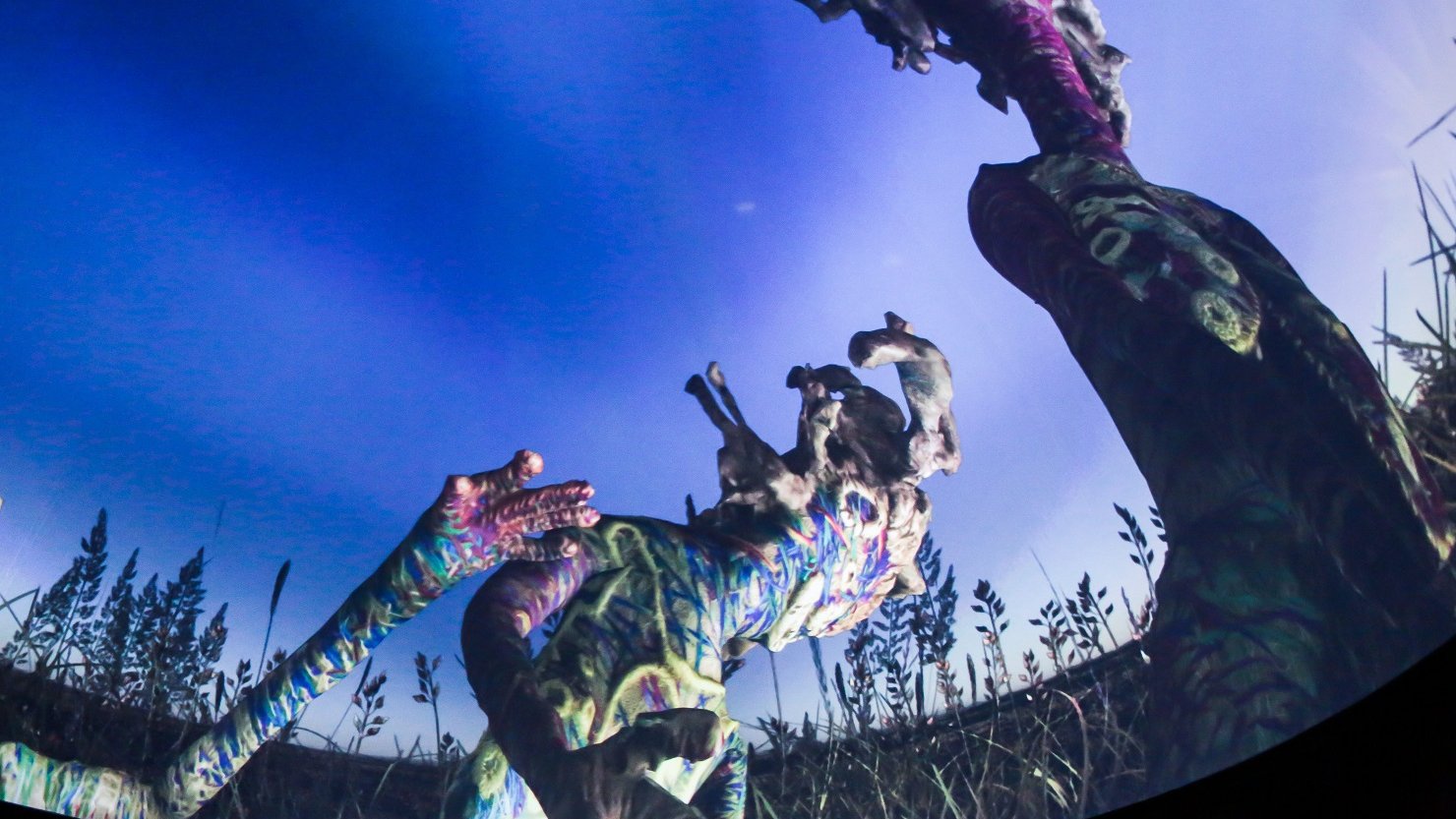 Anyone walking past The Box in recent weeks can't have missed the huge dome that's currently located in Tavistock Place. Like many other elements in the 'Songlines: Tracking the Seven Sisters' exhibition, it brings together ancient locations and stories with the very latest in technology.
Visitors arrive at the dome at the mid-point of the exhibition, once they've been 'welcome' by some of the elders involved, been introduced to the main themes and locations and started their journey through Martu Country in Western Australia and then moved on to the APY Lands of remote South Australia.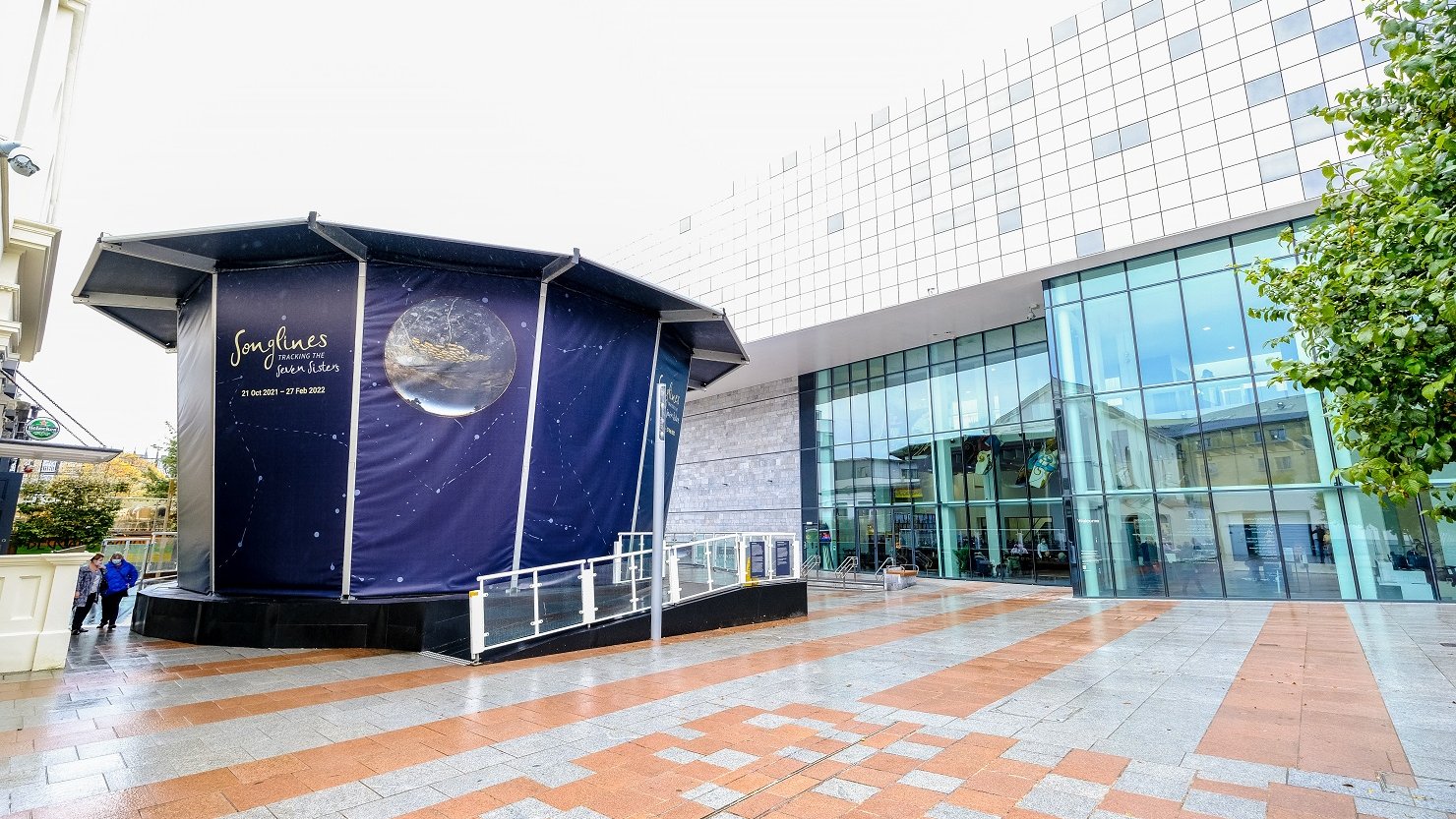 Once you're inside the dome the projections last for just under 15 minutes. Time is collapsed as the ancient and the contemporary become one.
The main aim is to fully immerse visitors in some of the most significant sites and works of art in the exhibition – to give you a sense of actually being there.
First you're transported to Cave Hill, a hugely important cave site also known as Walinynga, where the only known rock art site depicting the Seven Sisters story can be found. It's also the location for a pivotal moment in the seven sisters story – the moment when Wati Nyiru realises what he is and why the sisters keep running from him.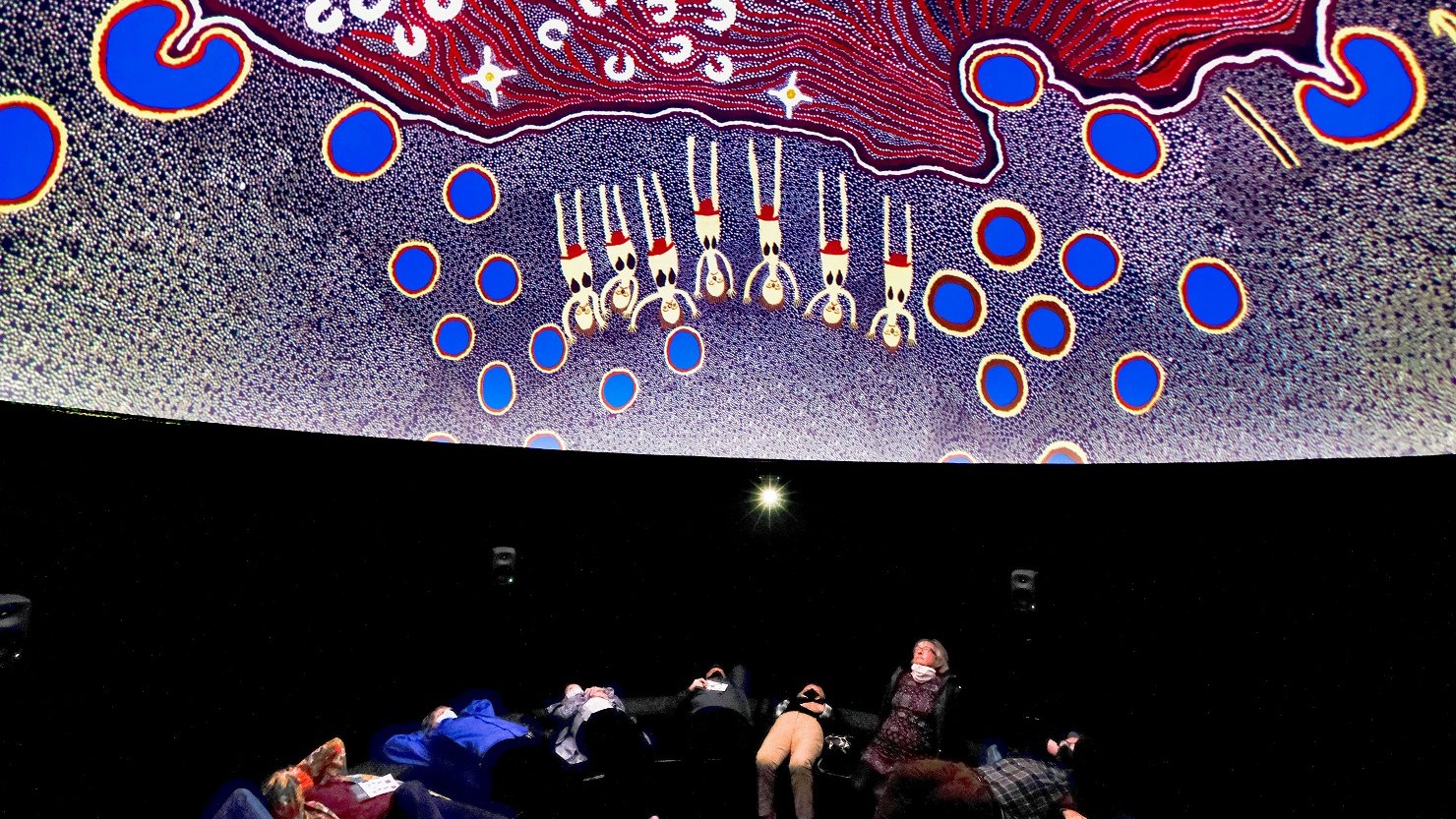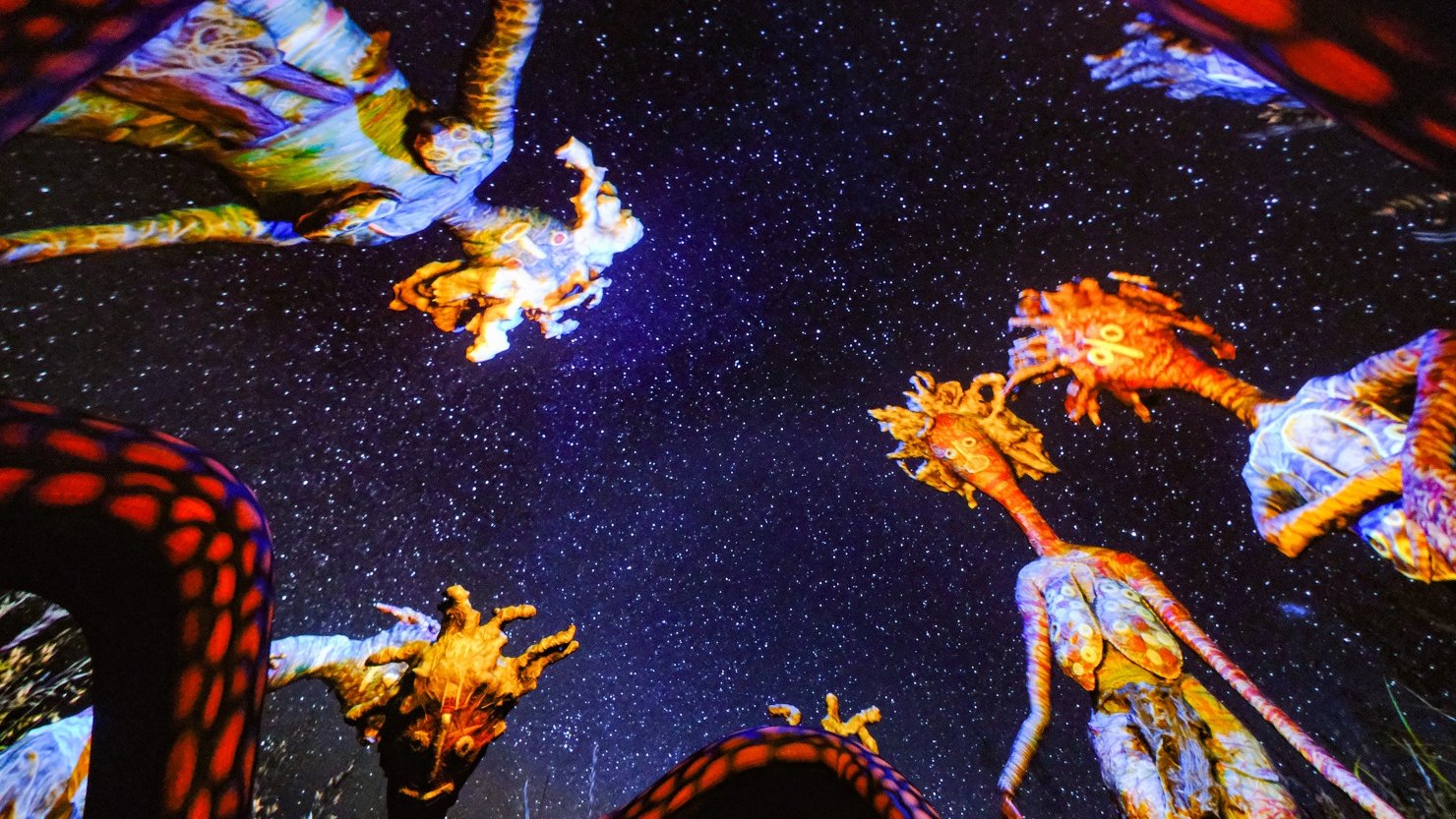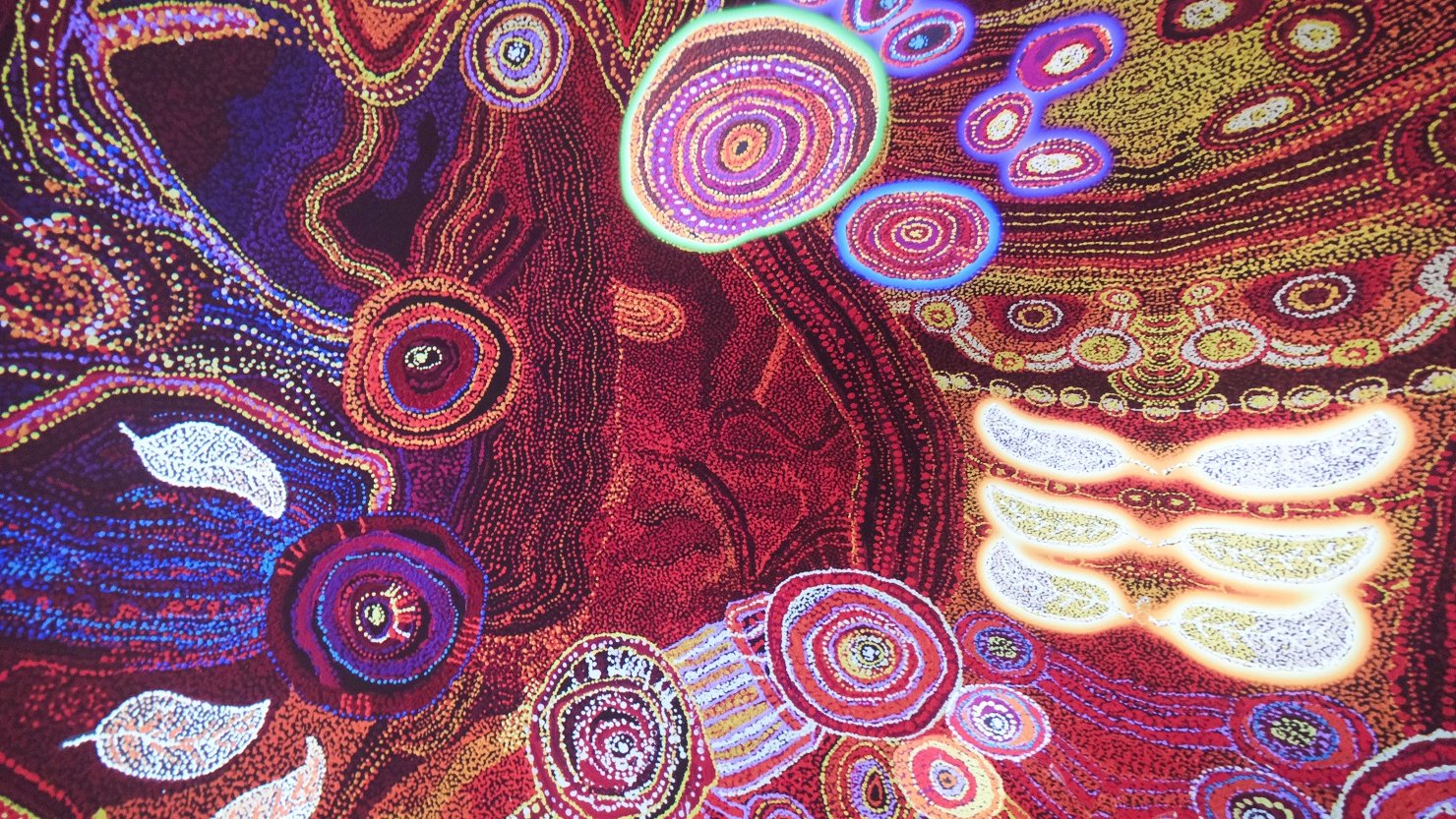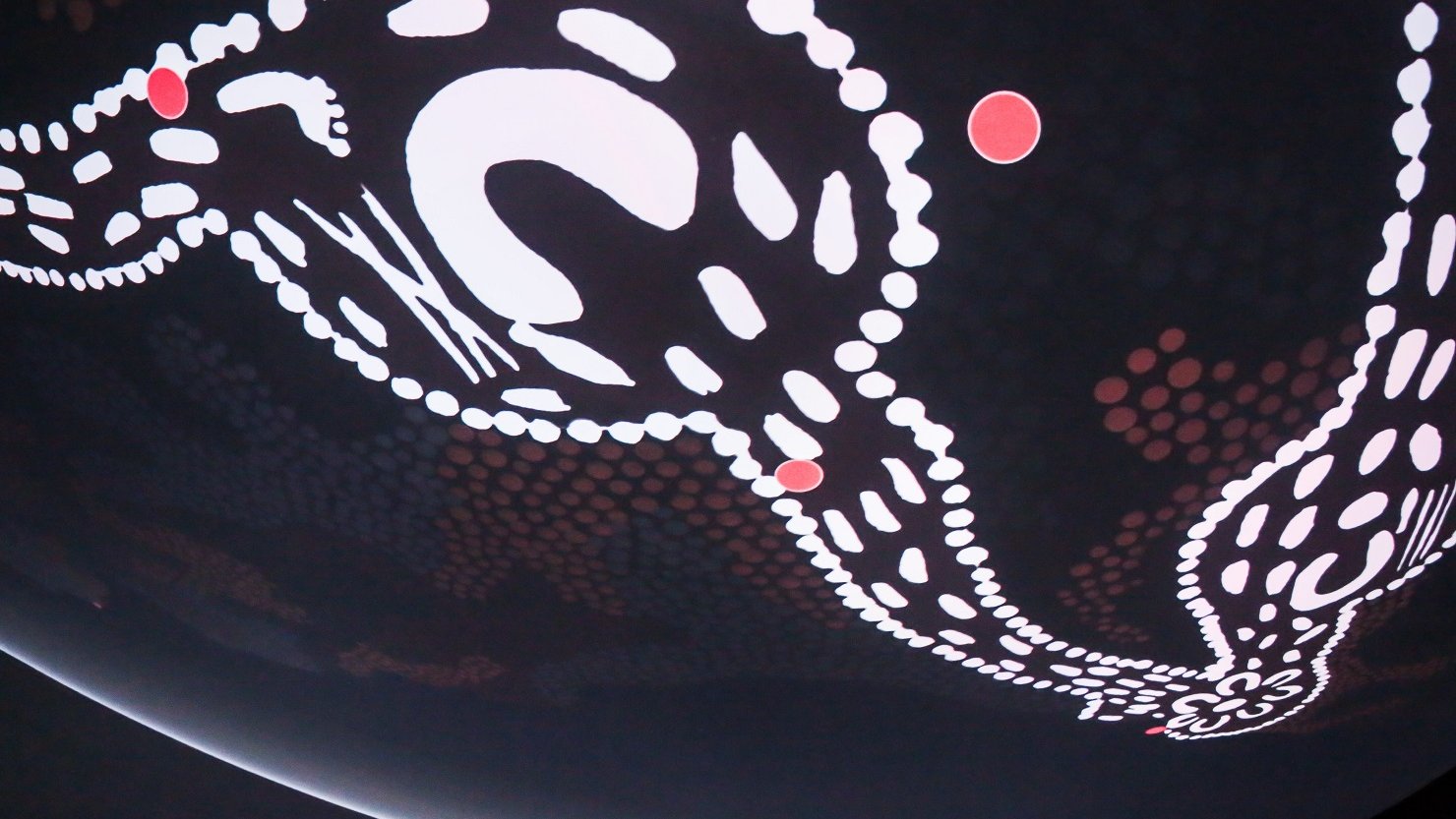 Then you'll see some of the exhibition's beautiful vibrant artworks animated and accompanied by narration and traditional songs. The animations include some grass figures of the Seven Sisters as they fly up into the sky towards their final destination in the Pleiades constellation.
There are seats and cushions in the dome enabling you to lie back and let the projections float above and around you. Afterwards, you'll head into St Luke's as you continue to make your way through the APY Lands and beyond. It's an experience not to be missed!