Making our 100 Journeys gallery more inclusive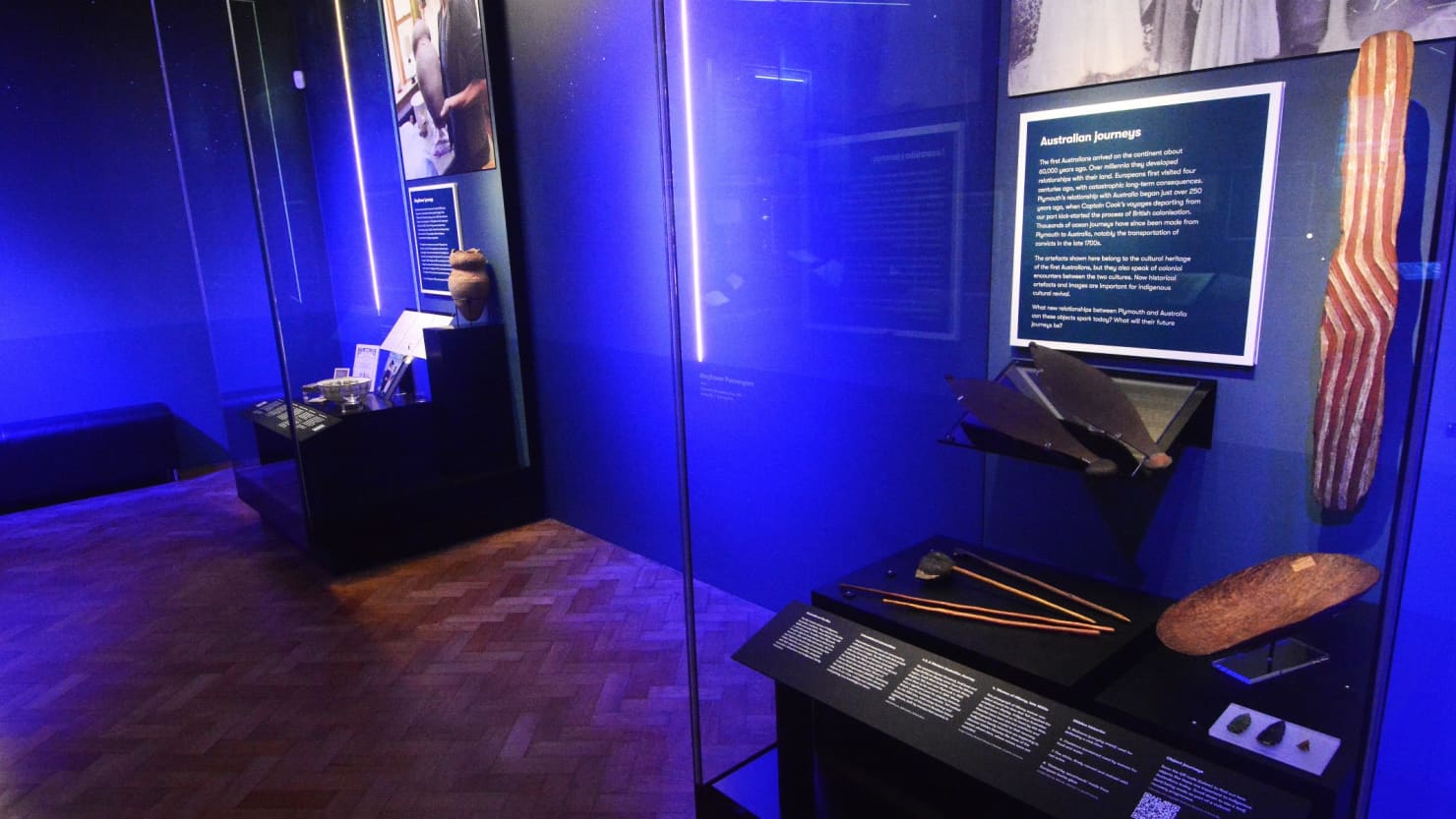 The 100 Journeys gallery explores historic and ongoing voyages from Plymouth and showcases our world cultures, art, and archival collections in displays themed around specific journeys. We've been reviewing our displays to ensure that they are more inclusive and representative of more people. This work forms part of our commitment to anti-racism and decolonising our collections.
The Museums Association defines decolonisation as 'a long-term process that seeks to recognise the integral role of empire in museums – from their creation to the present day'. This enables museums to have meaningful dialogues with source communities and, in some cases, repatriate objects stolen through empire. We will be making a series of display changes to the 100 Journeys gallery to more accurately reflect the journeys made and their complex and enduring legacies. Two display cases in 100 Journeys have been changed so far, which tie in to The Box's recent Mayflower 400: Legend and Legacy and Songlines: Tracking the Seven Sisters exhibitions respectively. Each case explores different objects and perspectives on these journeys along with Plymouth's cultural and historical links to North America and Australia.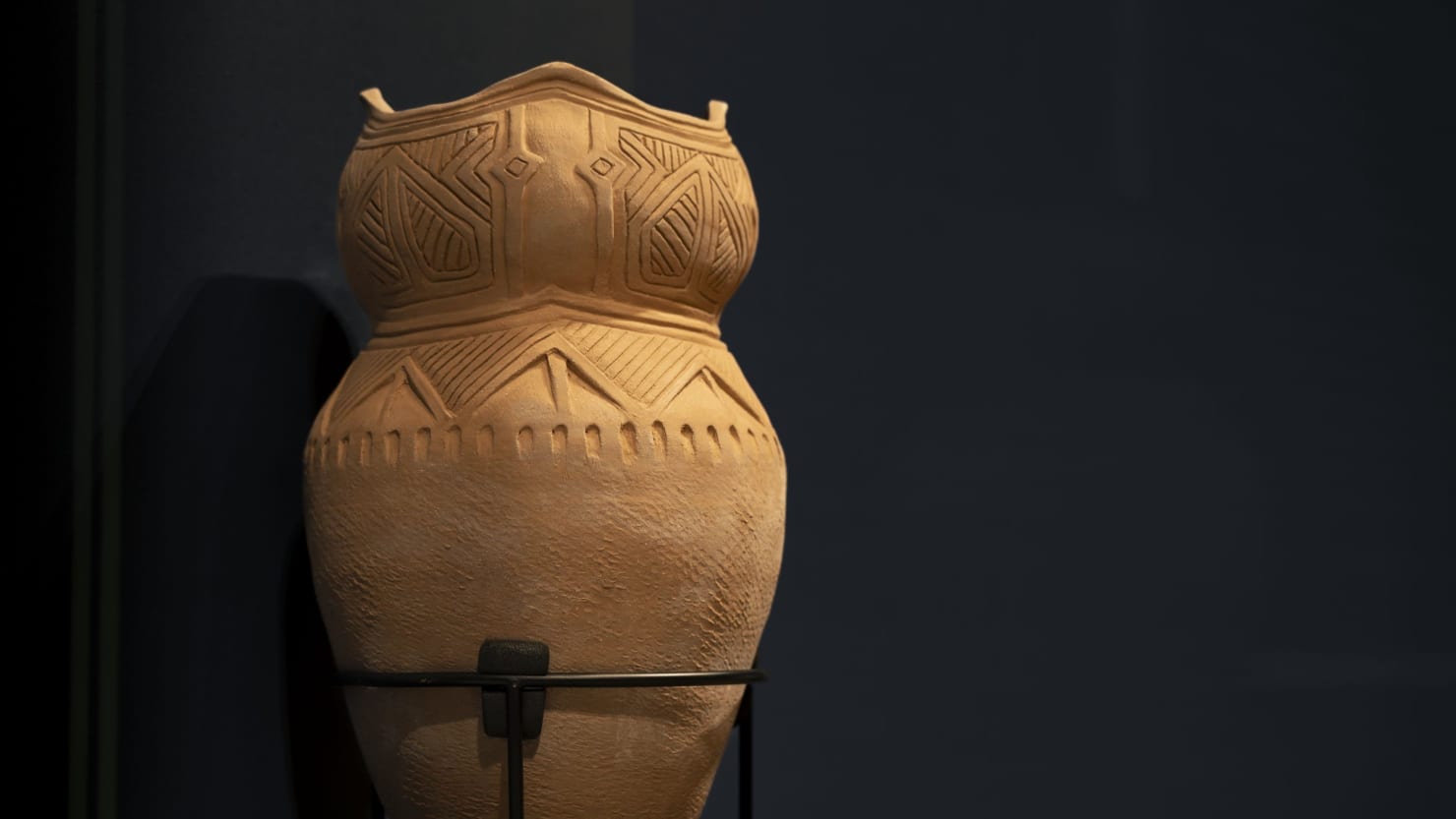 The new Mayflower Journeys case incorporates European and Native American perspectives on the Mayflower's legacy. The display includes a ceramic vase (pictured above), commissioned for the Mayflower exhibition, by Mashpee Wampanoag artist Ramona Peters (Nosapocket) which highlights Native American artistry and Plymouth's shared history with the Mashpee Wampanoag Tribe. The transcript of a speech given by Aquinnah Wampanoag elder Wamsutta on the 350th anniversary of the Mayflower's voyage conveys the deep pain experienced by Native Americans at the hands of European settlers and how centuries of colonial devastation continue to be felt by Native Americans today.
This is in stark contrast to the commemorative memorabilia from Plymouth celebrating the Mayflower's voyage also displayed within the case. Visitors are encouraged to explore the differences between these perspectives of the Mayflower's legacy and the lasting consequences of settler colonialism. Two QR codes attached to the display provide more information on the Mayflower's passengers and Native Americans in Plymouth respectively.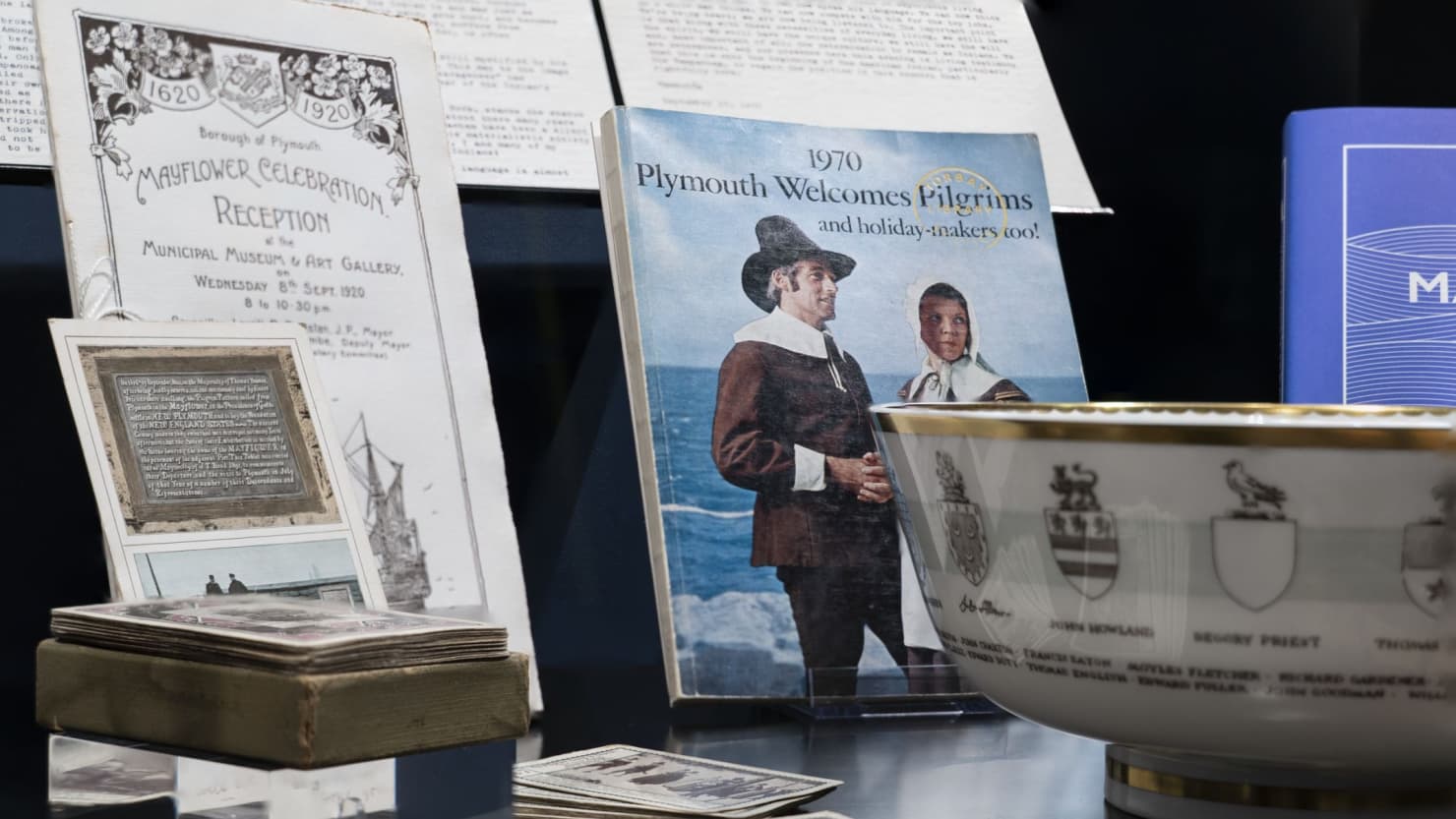 The new Australia Journeys display focuses on Indigenous Australian objects acquired through colonialism that are now being used in a cultural revival for First Australians. The recent Songlines exhibition at The Box (produced by the National Museum of Australia and a curatorium of First Australians) is one example of how Western cultural institutions and First Peoples have collaborated to recover histories and objects which were lost due to colonialism and cultural genocide. The objects in this case reflect links to colonisation within The Box's own collections and why working with First Peoples is vital in the process of decolonising our collections. The objects also highlight interactions between white colonisers and Indigenous Australians in the form of spearheads made by Indigenous Australians from European bottle glass.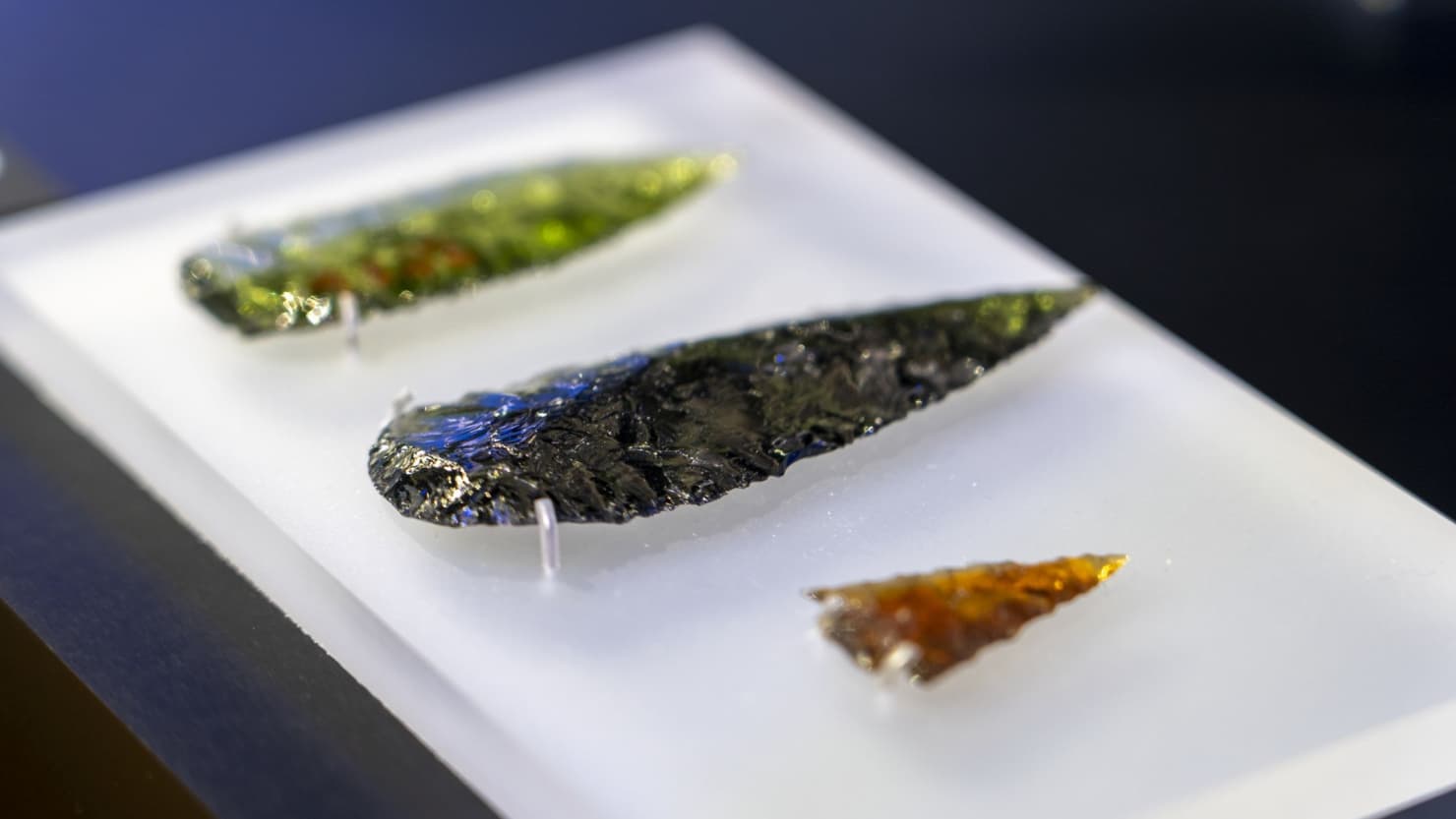 Other changes in 100 Journeys are that archival material (e.g. diaries, photographs, logbooks etc.) in all display cases has been changed to conserve our collections and to display different hidden gems from our archives. There are new photographic reproductions in some cases, including an image of a print acquired by The Box of Napoleon on the Bellerophon. The Charles Darwin: charting the oceans case also has a new loan from the UK National Hydrographic Office of a book showing sketches of Tierra del Fuego taken on board The Beagle during Darwin's voyage and drawn by one of its crew.
More changes will be made to displays in 100 Journeys to reflect the feedback we have received from visitors and The Box's long term commitments to anti-racism and decolonisation. We thank you for your feedback as we make these necessary changes. Share your thoughts at [email protected] and read our updated anti-racism statement online.