Working in Partnership: Coxside Cartographies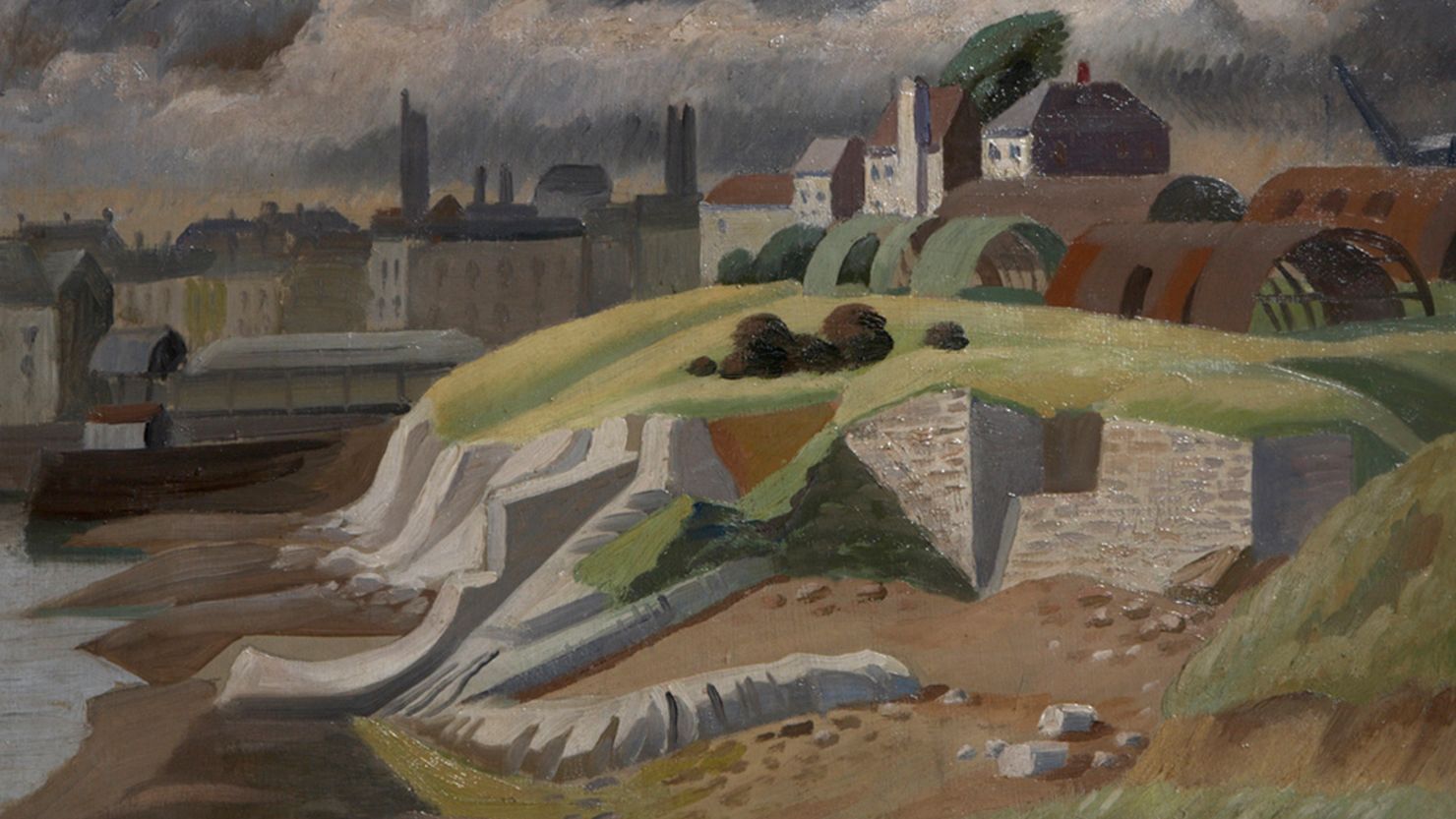 We're currently supporting a project in Plymouth's East End called 'Coxside Cartographies'.
It's part of a wider Take A Part project called 'Reverberations' and is led by artists Bridgette Ashton and Joanna Brinton. Both artists live outside of Plymouth but have strong connections with the city. Through the project they're developing a series of activities and initiatives that creatively map the Coxside, Prince Rock and Cattedown areas and their residents' histories. The activities that are now live have been specially designed to deal with the social distancing measures that are in place, so as many people as possible can get involved.
Coxside has many connections to the wider world through themes such as migration, work and trade. It's been the location of a porcelain factory in the 1700s and a sugar refinery in the 1800s. The products manufactured by both of these have become staples of British life, but their origins are complicated and tied to ideas of power, control and empire. We have objects in our collections directly relating to these sites including a significant collection of items produced by William Cookworthy's Plymouth Porcelain factory between 1768 and 1770.
If you live in the Coxside and East End areas of the city, here's your chance to get involved!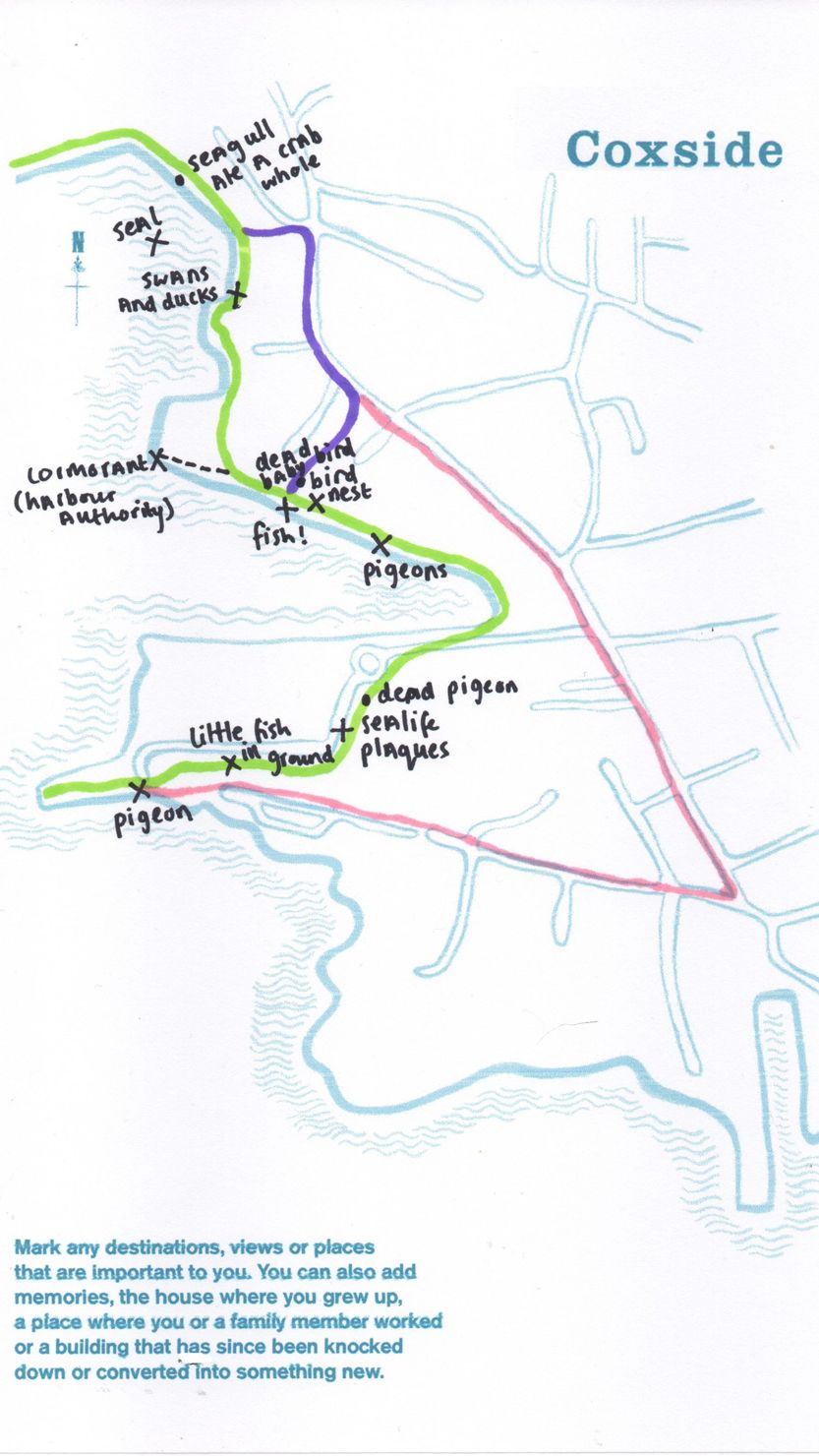 Activity 1: Roots
Which places and routes in and around Coxside are important to you?
Download and/or print one of the maps below and use it to map the journeys and places you visit. Starting from your home, draw directly on the map or use it as a guide to create your own.
Trace a line in a different colour or pen for each journey, special visit or detour. You could use a range of marks: a dotted line for a specific journey or a zig zag for a stroll.
Save or take a photo of your finished map and either email or share it on Instagram using #mappinghistories before 31 July. If you have photos from your walks we'd love you to send them in too.
The information you share will feed into a collaborative map and publication later in the project and could also be featured online.
Activity 2: Object Histories
Design your own mug while you discover more about historic objects linked to Coxside.
Take a look at or download the information sheets below to find out more about the objects and artefacts in our collections. Then use the illustration of William Cookworthy's porcelain mug to focus on your own memories and create a 'Coxside Memory Mug'.
Take a photo of your finished mug and either email or share it on Instagram using #mappinghistories before 31 July.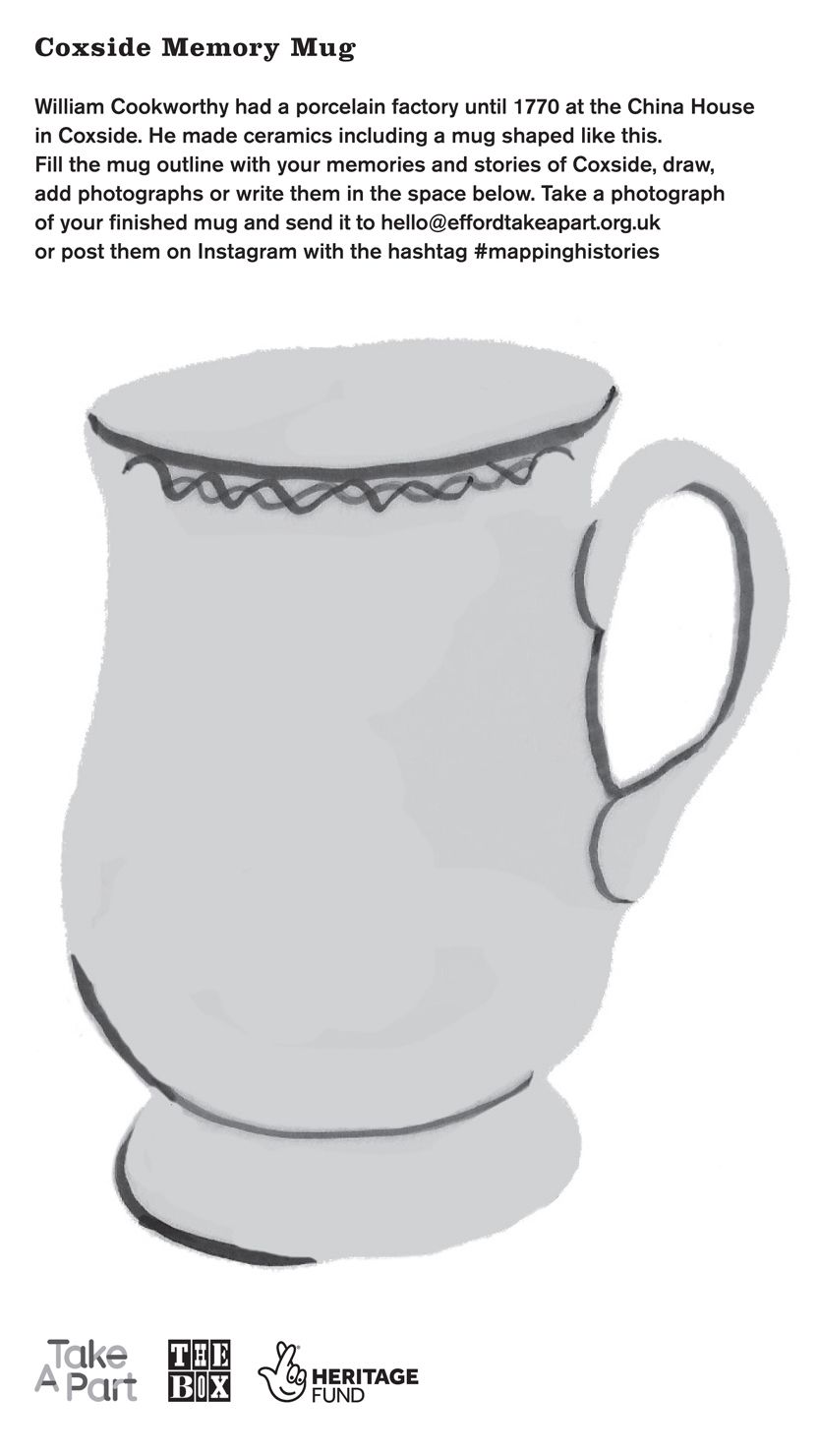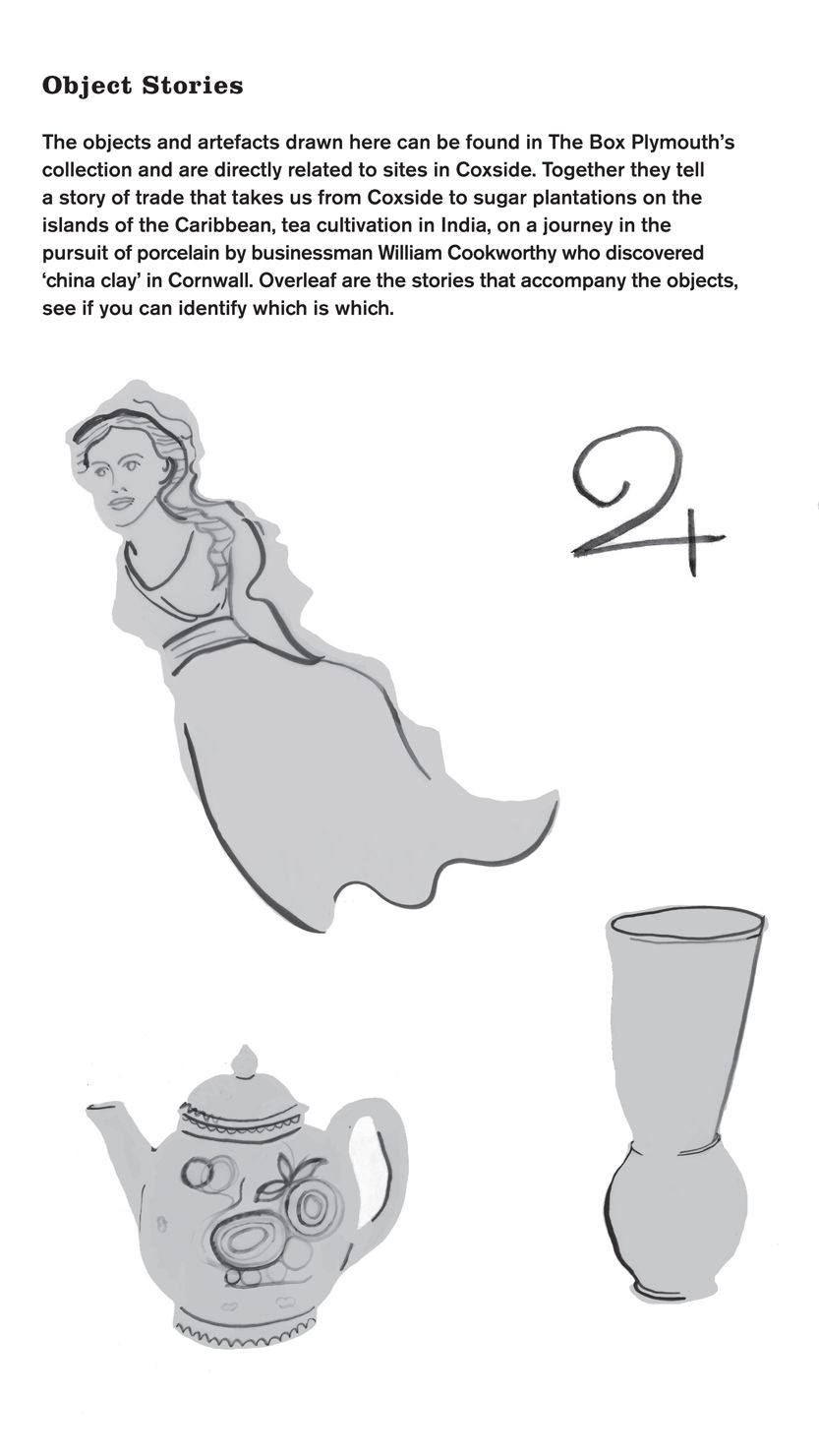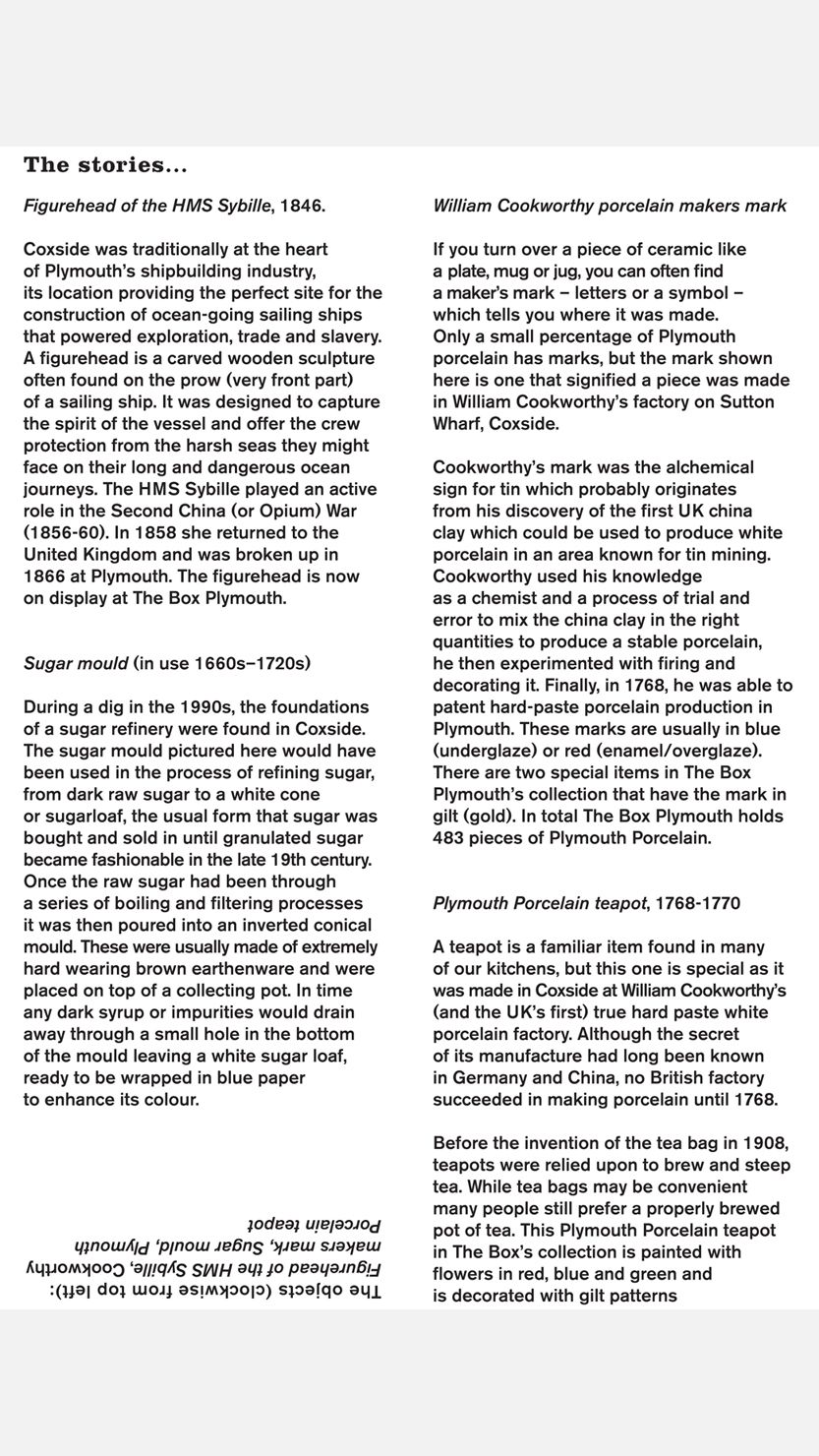 What's next?
We hope as many people as possible will get involved with the project - and enjoy taking part. We'll be sharing more information and activities over the next few months as things progress.
To find out even more and hear from the artists, visit the 'Coxside Cartographies' blog.
Image credit
Header image is 'Teat's Hill' by Jack Pickup © The Box, Plymouth