Gertrude Benham: A woman of many mountains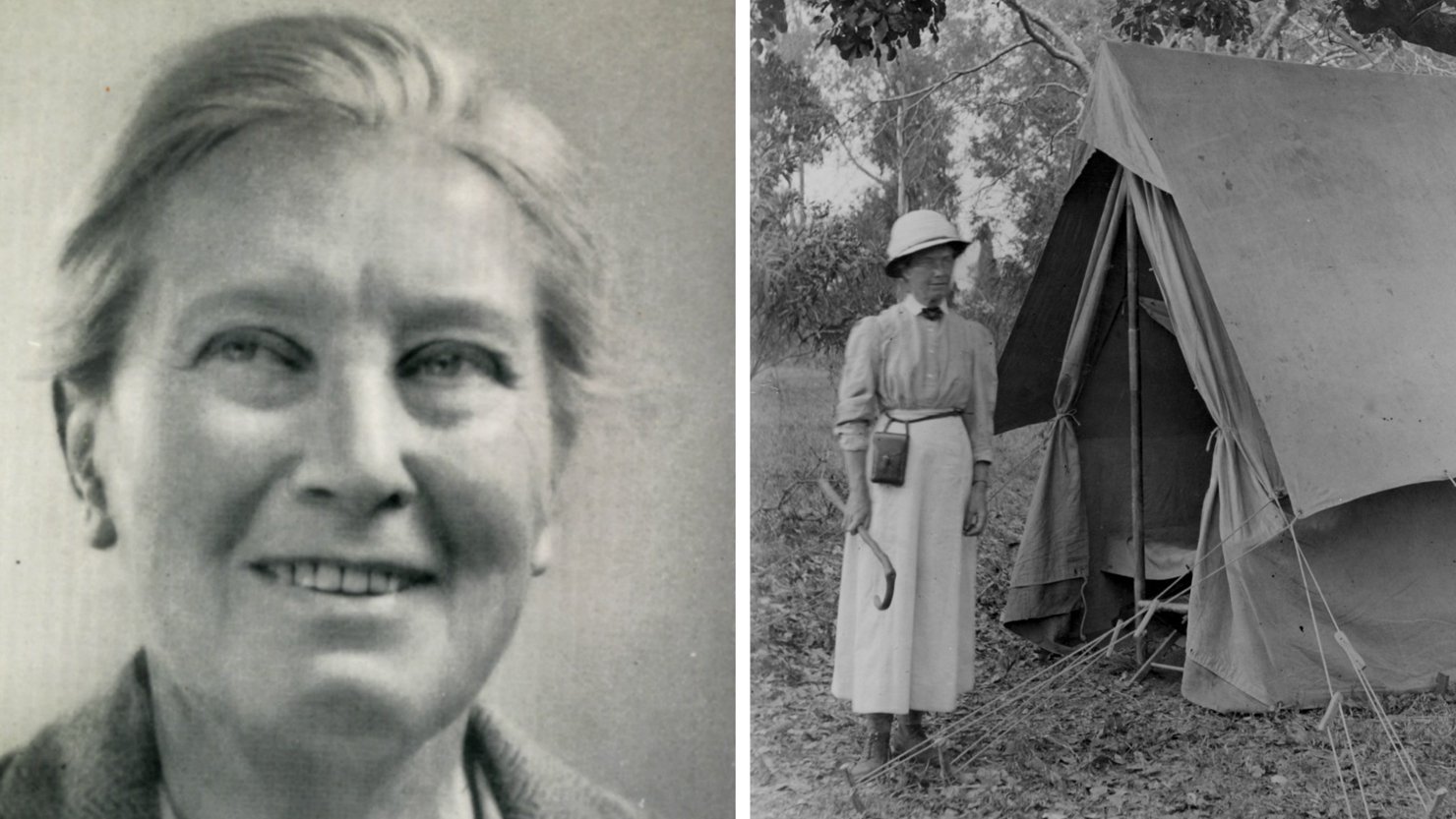 A tiger puppet from Myanmar can currently be see on display in the 'Zadie Xa: Long ago when tigers smoked' exhibition, and it's one of over 800 objects donated to Plymouth's collections in 1934 by Gertrude Emily Benham (1867-1937). Benham was a remarkable traveller and record breaking mountaineer who journeyed around the world at the beginning of the 1900s. Here's her story.
Benham was born on 29 July 1867 and raised in London - the youngest of six children. Throughout her childhood summers she regularly visited the Swiss Alps with her father. These were early experiences that would shape her future.
By her early twenties she had become a skilled mountain climber with more than 130 ascents under her belt including Mont Blanc and the notorious Matterhorn.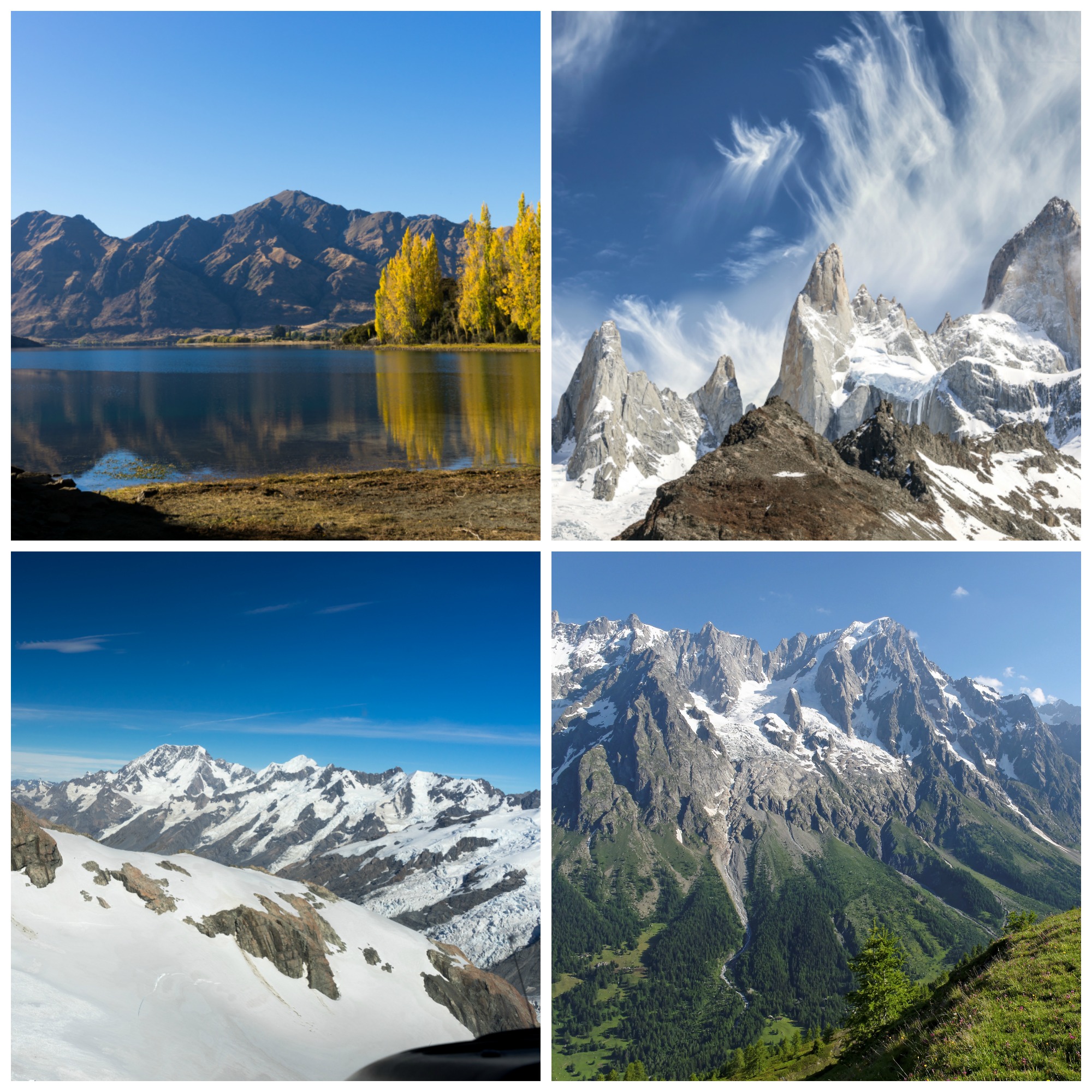 Her father died in 1891. Her mother then passed away a few years later in 1903 leaving her a small inheritance. This, together with her own savings, gave her the funds to embark on a life of adventure!
In the years that followed she travelled around the world many times and climbed over 300 peaks including mountains in the Rockies, where the Truda Peaks are named in her honour, and the Himalayas. In 1909 she became the first recorded woman to ascend Mount Kilimanjaro in Tanzania, Africa.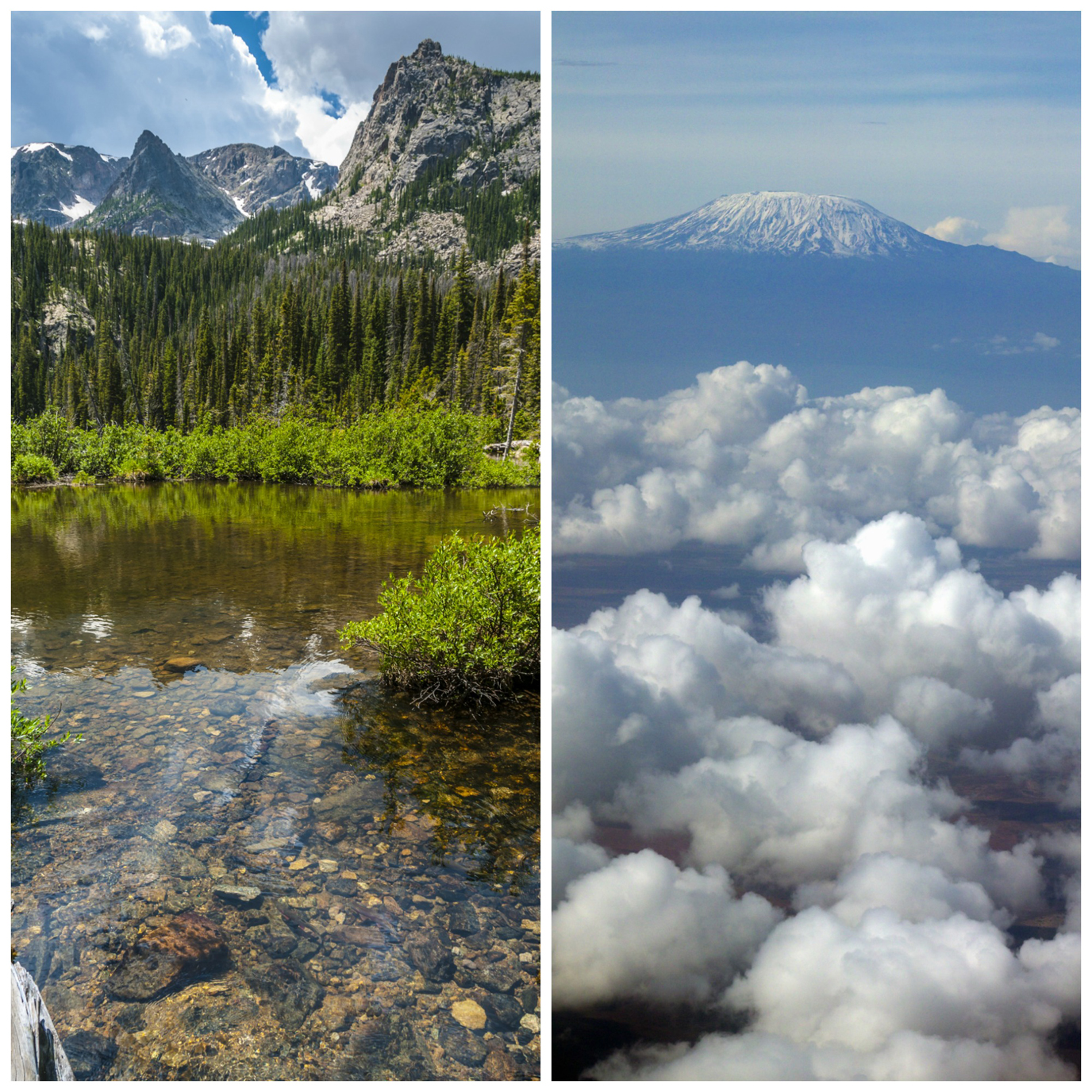 Between 1904 and 1914 Benham travelled extensively, visiting Canada, Fiji, New Zealand, Tasmania, Australia, Japan, India, Egypt and Corsica (1904), Japan, USA, Chile and Brazil (1908), Zambia, Uganda, Kenya and Tanzania (1909), India (1910 and 1911), the South Pacific and America (1912), Niger, Nigeria, Cameroon, Uganda, Rwanda, Nyasaland (Malawi) and Mozambique (1913) and India (1914).
Benham travelled alone, carrying a few books and aided only by porters. Along the way she sketched and collected flowers. She also sold her knitting and embroidery to pay for the many ethnological articles she collected many of which were decorative items that displayed particular craft skills.
During the First World War (1914-18) she stayed in England, where she established relationships (albeit difficult ones) with the Royal Geographical Society (RGS) and the Natural History Museum.
After the war was over she began trekking once more, visiting India (1919), Africa (1921), India and Tibet (1924), South Africa, Zanzibar, Sudan, Egypt, Syria, India, Malaya and the East Indies, Hong Kong, America, Guatemala, British Honduras (Belize), the West Indies and Trinidad (1926), India (1929 and 1931), Hong Kong, America, Peru and Chile (1933), the New Hebrides (Vanuatu), New Zealand, Hong Kong and India (1935), Ceylon (Sri Lanka) and Africa (1937).
At an unknown date she also visited Taiwan, Burma (Myanmar), Celebes (Sulawesi), Java and China. The locations she travelled to read like a map of the world. On the rare occasions Benham was in England she took lodgings in London. She also had a bungalow built at Lyme Regis where she intended to 'retire'. Sadly, she died in early 1938 aboard ship off the coast of East Africa, and was buried at sea. Fortunately for Plymouth, a few years prior to this in 1934, Benham gave Plymouth its biggest world cultures collection.
She had landed in Plymouth in January 1928 and was impressed with the Museum. She decided it would be the ideal resting place for her collection which includes jewellery, costume and accessories, metalwork, lacquer ware, ceramics, toys and religious articles.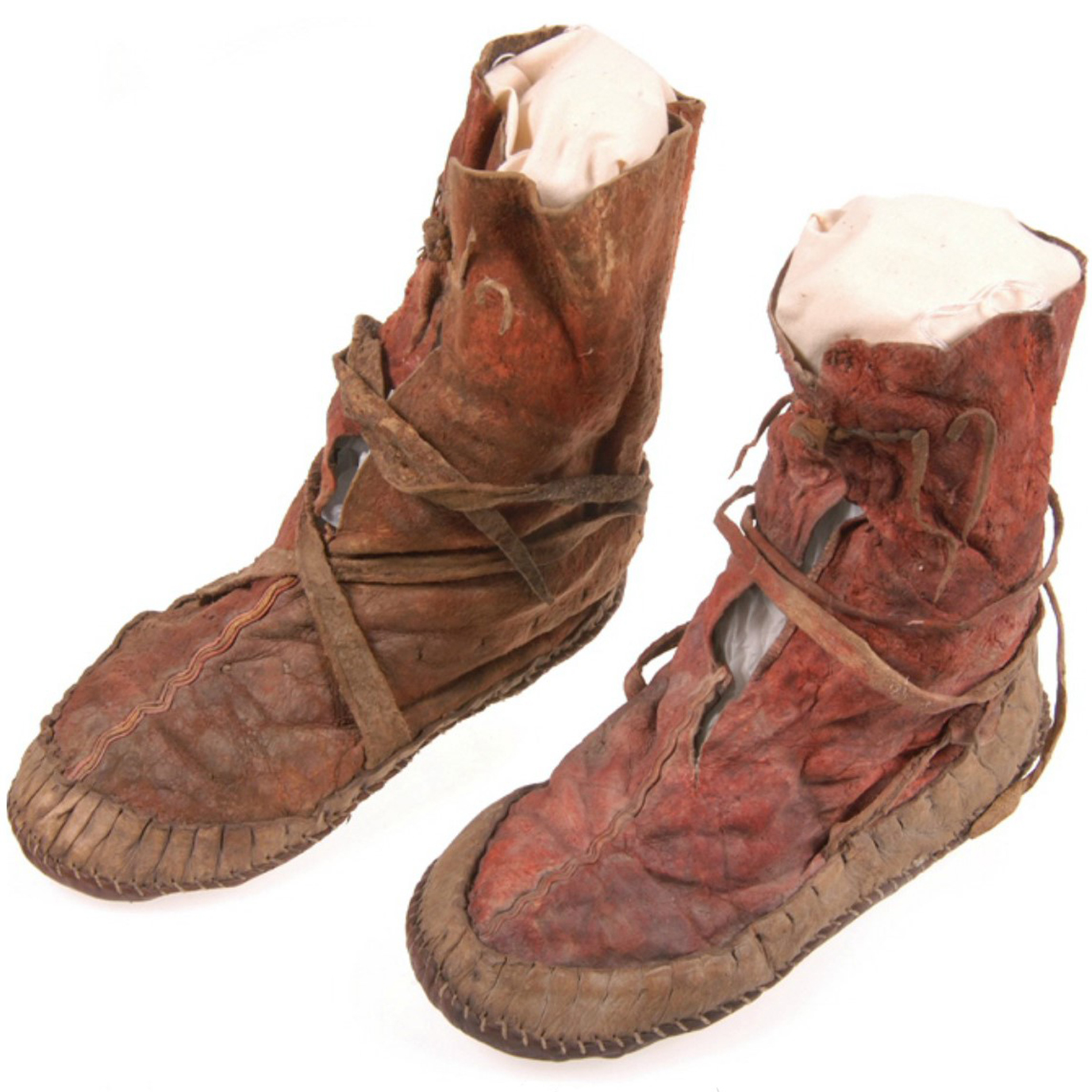 Among the hundreds of items she gave us were these boots. In the notebook she carried on her travels she wrote that they were 'worn by me on my tramps to Leh'. Located in Northern India, Leh was a busy Himalayan town on the Silk Route from China.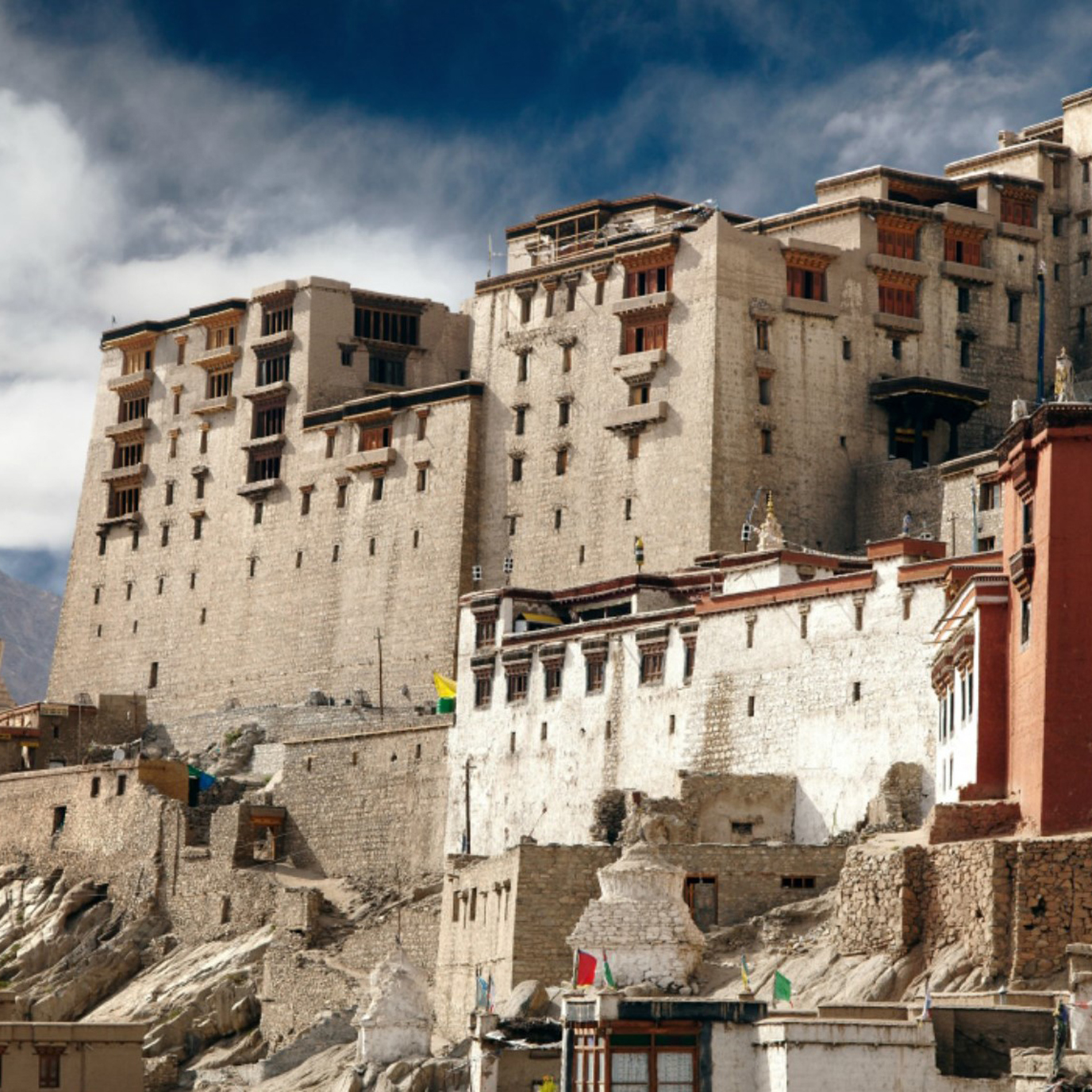 A woman travelling alone to such far flung places in the 1920s and 1930s was highly unusual and, because of this, the things Benham accomplished were not celebrated in the same way as her male counterparts. Her ascent of Mount Kilimanjaro should have written her into the record books, but few of the histories of the mountain mention her name. Having the opportunity to share the story of her amazing achievements is something we are very proud of.
You can visit 'Zadie Xa: Long ago when tigers smoked' until the end of Sunday 5 June. You can also see other objects donated by Gertrude Benham in the 100 Journeys gallery, which is open all year round.
Thanks to Jo Clarke, Marketing and Communications Officer