Zadie Xa: Long ago when tigers smoked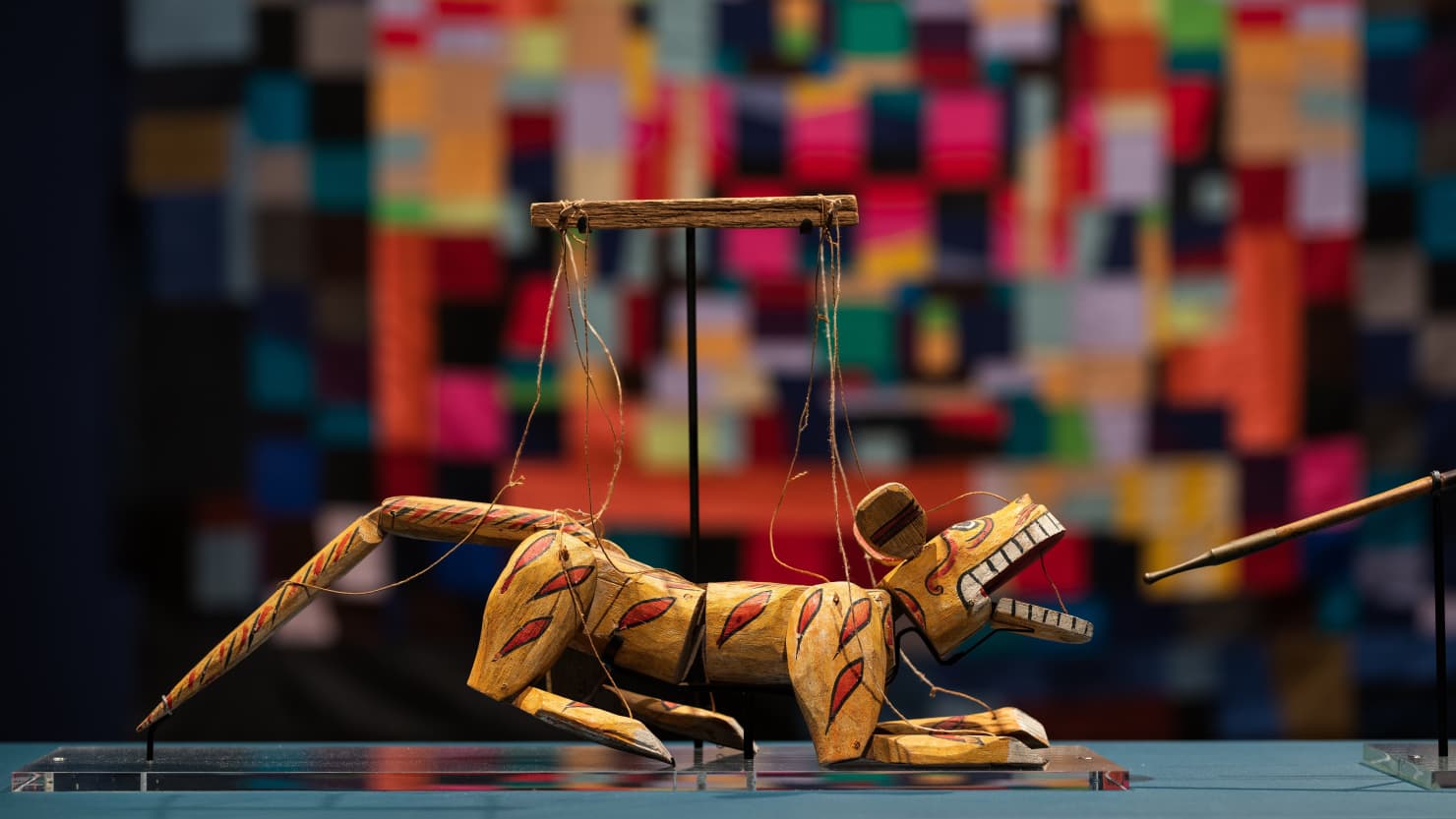 02 Apr 2022 - 05 Jun 2022
Open Tuesdays to Sundays and Bank Holidays from 10am-5pm
See textile paintings and sculptures by Canadian artist Zadie Xa, inspired by historic objects from The Box's collections.
More info
On display on the first floor of The Box.
Free admission. No need to book.
'Long ago when tigers smoked' is a solo exhibition by Canadian artist Zadie Xa. Xa has explored The Box's permanent collections and crafted her project around two selected objects, which are also on display: an 1800s tiger puppet from Myanmar and a bamboo pipe from Korea that was acquired in 1910.
Both objects are connected by Korean folk tales involving tigers smoking on long pipes, which simultaneously indicates something that may have happened a long time ago, but also invokes an idea of when everyone was equal, even humans and animals.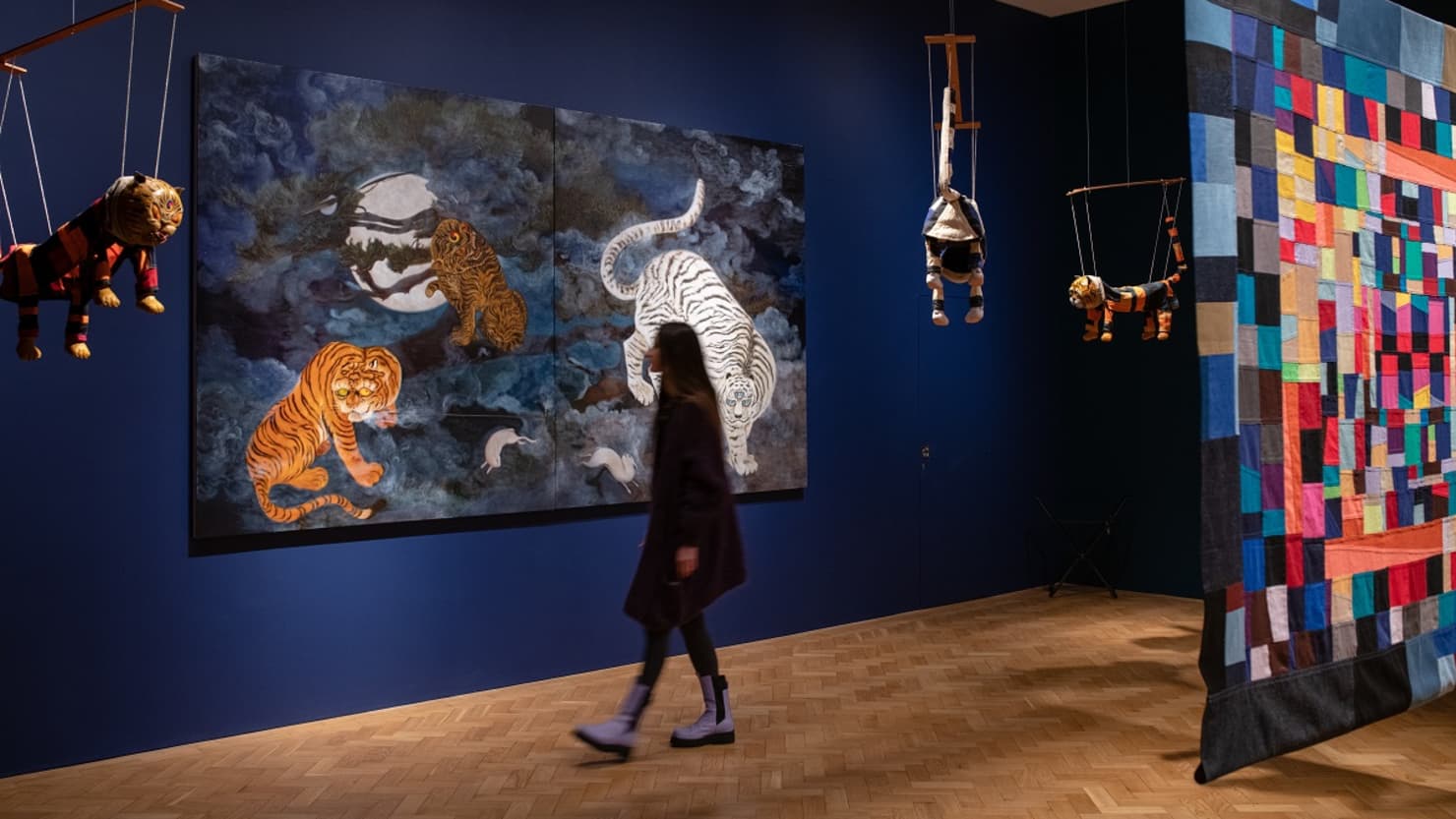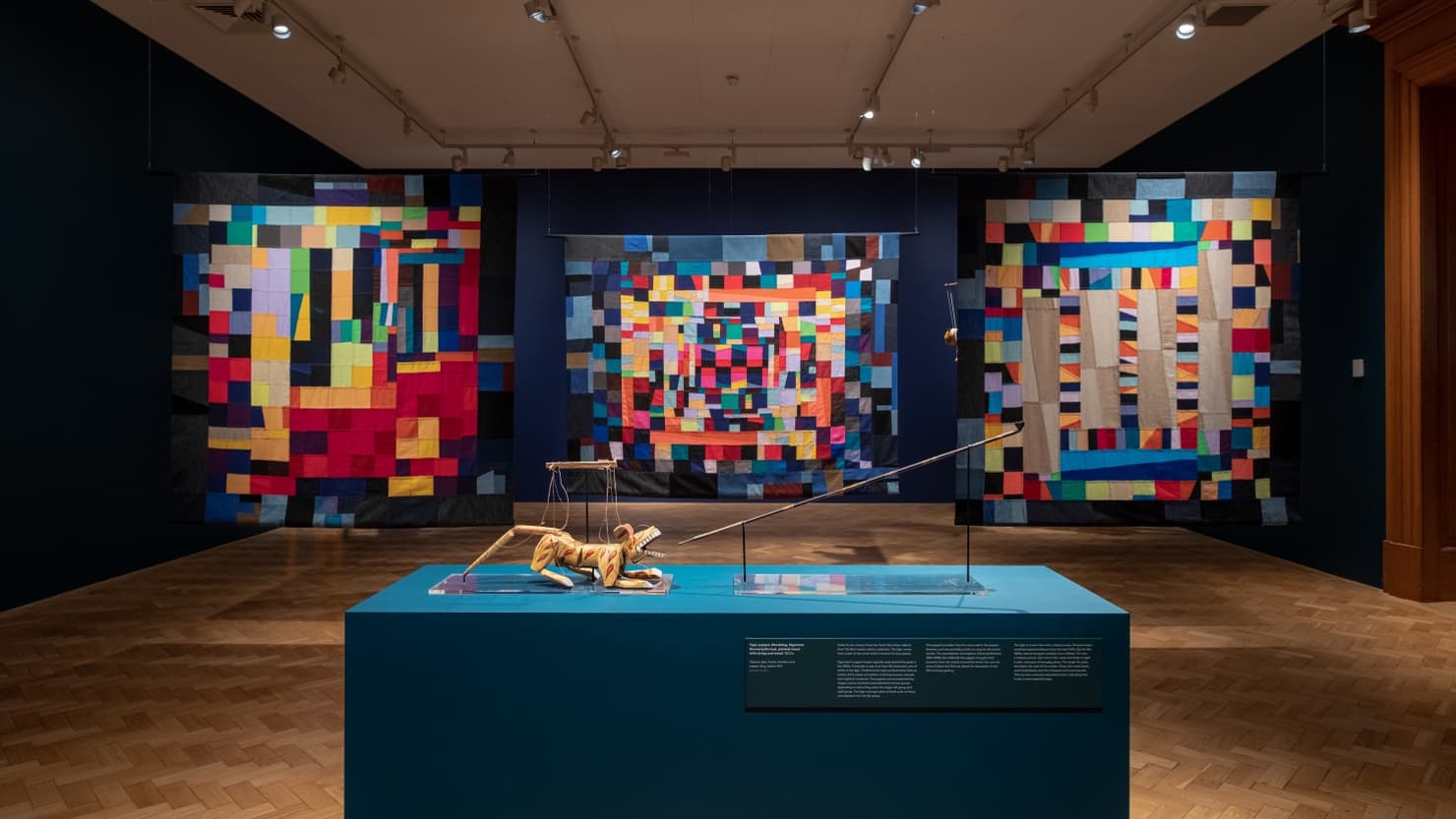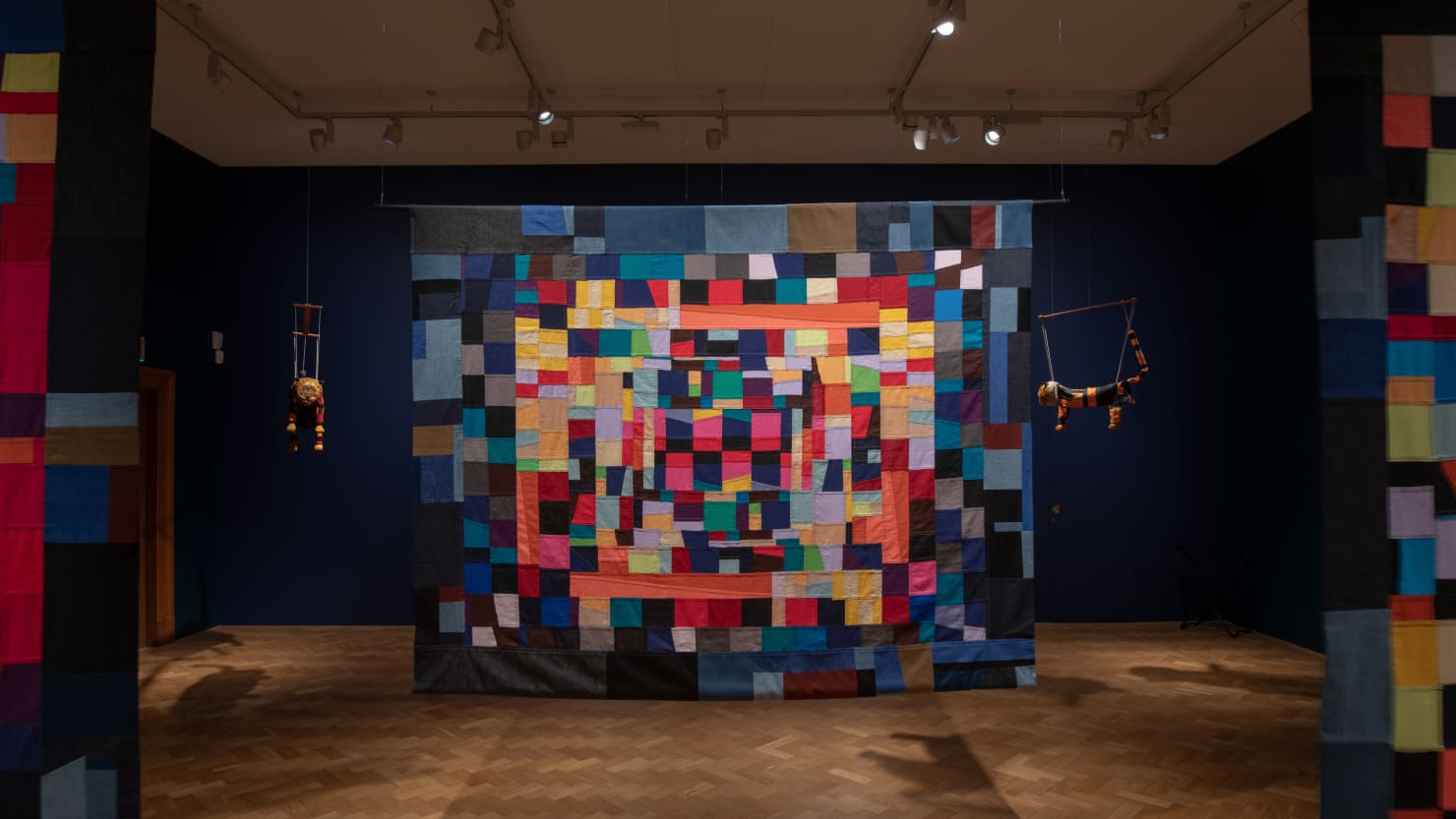 This dialogue with The Box's historical collections further expands on Xa's interest and exploration of the trickster archetype and its manifestation within animals as they appear in mythology, and folklore.
The exhibition includes new textile paintings and sculptures made in collaboration with artist Benito Mayor Vallejo.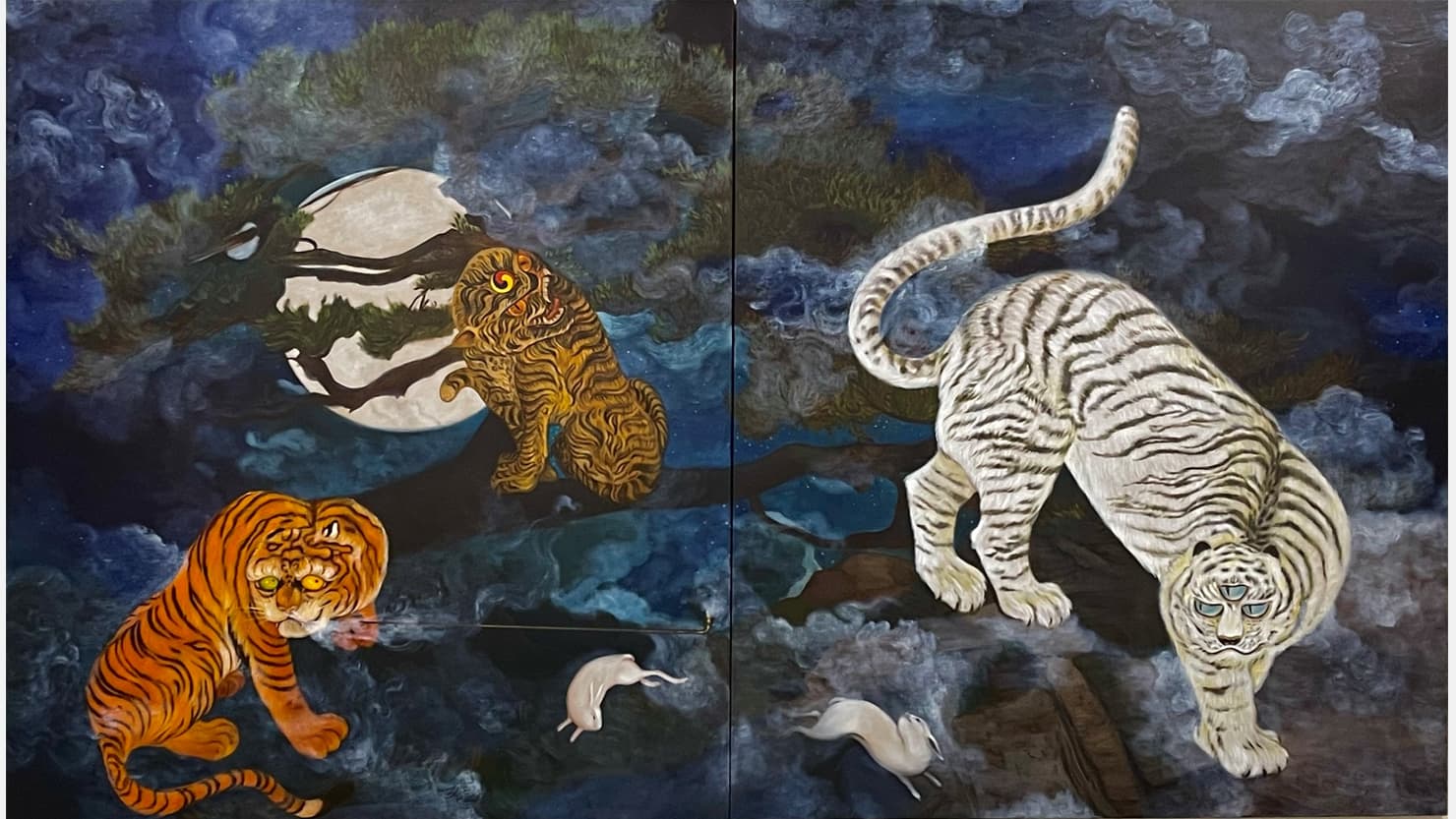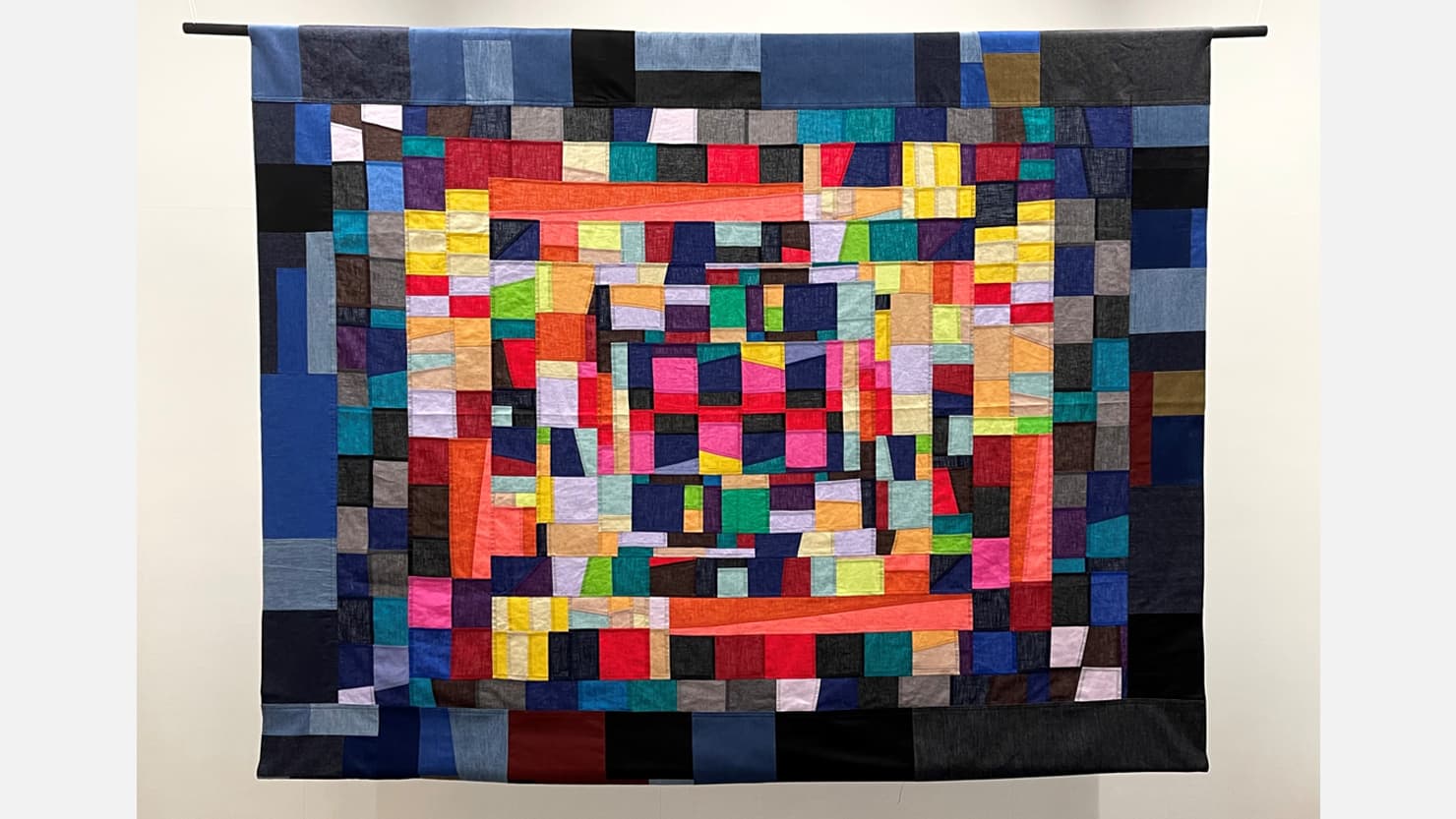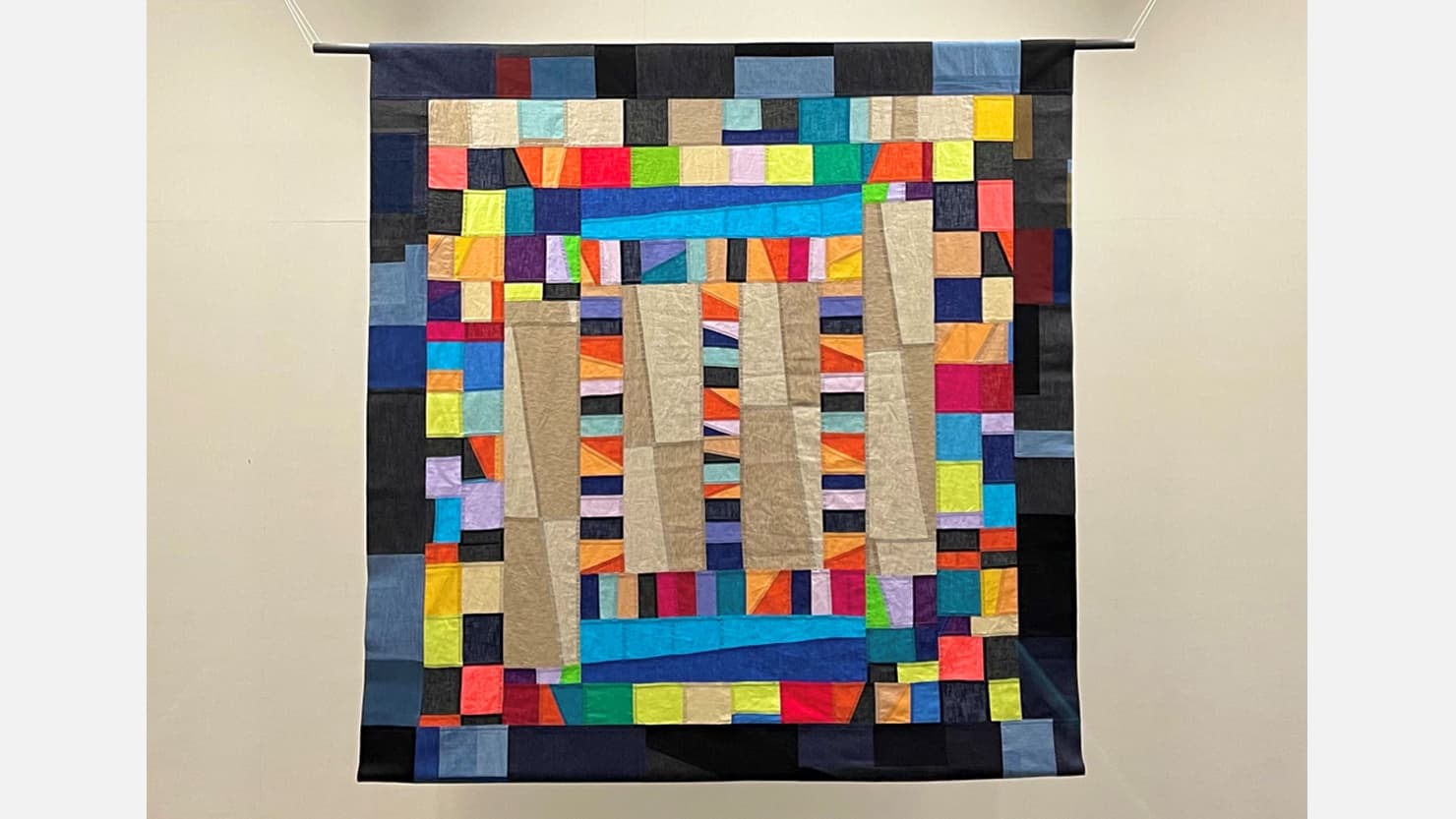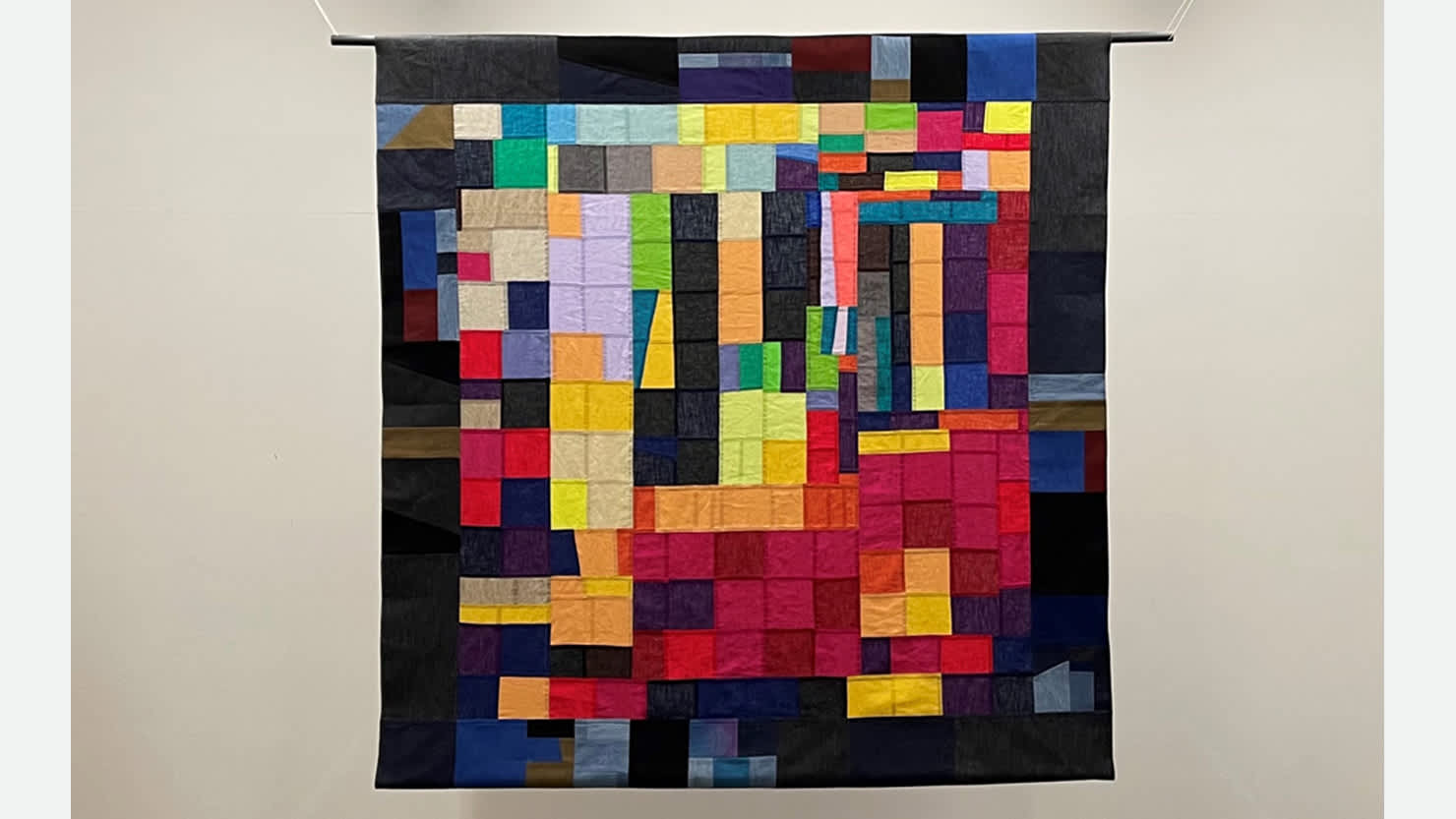 Zadie Xa works across performance, textiles, sound and painting. Based in London, her work is informed by her experiences within the Korean population living across the world, as well as the environmental and cultural context of the Pacific Northwest in North America/Canada. Throughout her practice, Xa uses animals, water and marine ecologies as metaphors for exploring the unknown, whilst also alluding to abstract notions of home.
Two works by Xa, acquired by The Box in 2018 with the support of the Contemporary Art Society, can also be viewed on our first floor atrium.
Image credits
Main image and Image slider #1:
Views from the exhibition. Images by Dom Moore.
Image slider #2 (from L-R):
Zadie Xa, Tricksters, Mountain Beasts and Servants to the Sacred, 2022. Oil on canvas.
Zadie Xa, Shrine Painting 1: Hemlock, 2022. Hand sewn and machine stitched linen.
Zadie Xa, Shrine Painting 2: Western Yellowcedar, 2022. Hand sewn and machine stitched linen.
Zadie Xa, Shrine Painting 3: Western Redcedar, 2022. Hand sewn and machine stitched linen.
All Zadie Xa images courtesy of the artist.