Little Black Dress by Maurizio Anzeri
Over the next few months we're thrilled to be displaying a range of works by London-based Italian artist, Maurizio Anzeri. They're located in a range of spaces across The Box and this is one of the standout pieces. Discover more about it here.
During our spring/summer season we're looking at the role of women in art, as well as hosting exhibitions about fashion and sculpture, and this is a work that brings all three elements together in a very stylish way.
It's titled Little Black Dress and it's a wearable sculpture created by Anzeri in 2000 for the iconic English fashion magazine editor Isabella Blow (1958-2007).
Anzeri has a multi-disciplinary practice and started experimenting with synthetic hair in 1999 while he was studying Sculpture and Graphic Design at the Camberwell College of Art. Little Black Dress has been created using only thread and a sewing machine. The plaited hair has been stitched together to create a really dense fabric.
To me, this work is like an armour that protects and celebrates the body.

Maurizio Anzeri
Anzeri has collaborated with Isabella Blow and other famous fashion icons such as designer Alexander McQueen during his career. Poignantly, Blow only had the chance to wear the sculpture once before she sadly passed away.
Isabella was a visionary and a vision at the same time. She didn't want to look at sculptures, she wanted to wear them.

Maurizio Anzeri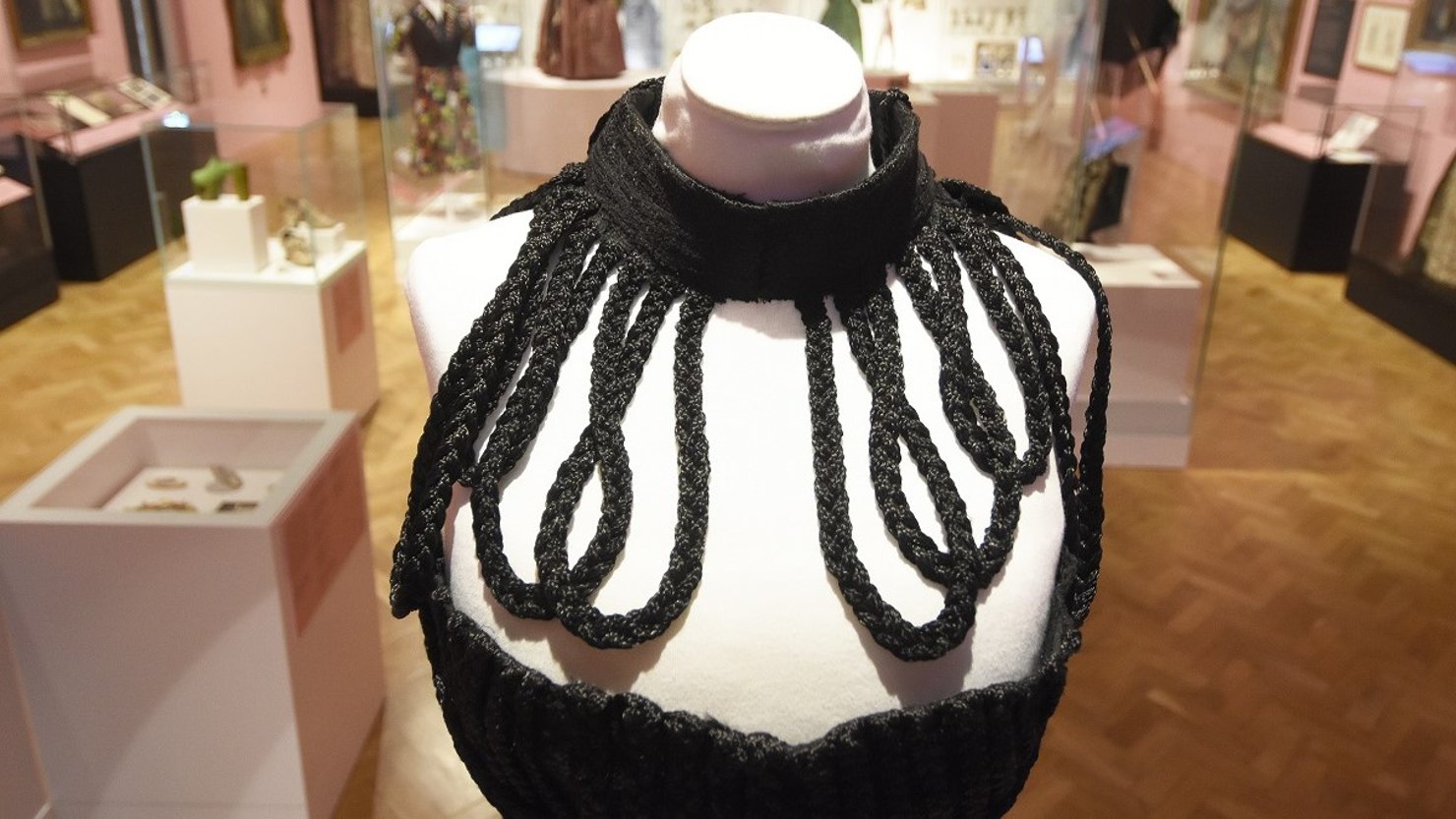 You can see another sculpture created from synthetic hair by Anzeri in our South Hall titled Present Traces – Blonde, as well as a new installation titled Plaster People. Five vibrant maps can also be viewed in the Active Archives gallery. Later this summer, an exhibition will be displayed in The Levinsky Gallery at the University of Plymouth highlighting even more of Anzeri's works.
You can see Little Black Dress on display in the 'Dress Code - Fashion Stories from The Box'.