Portrait of Catherine Savery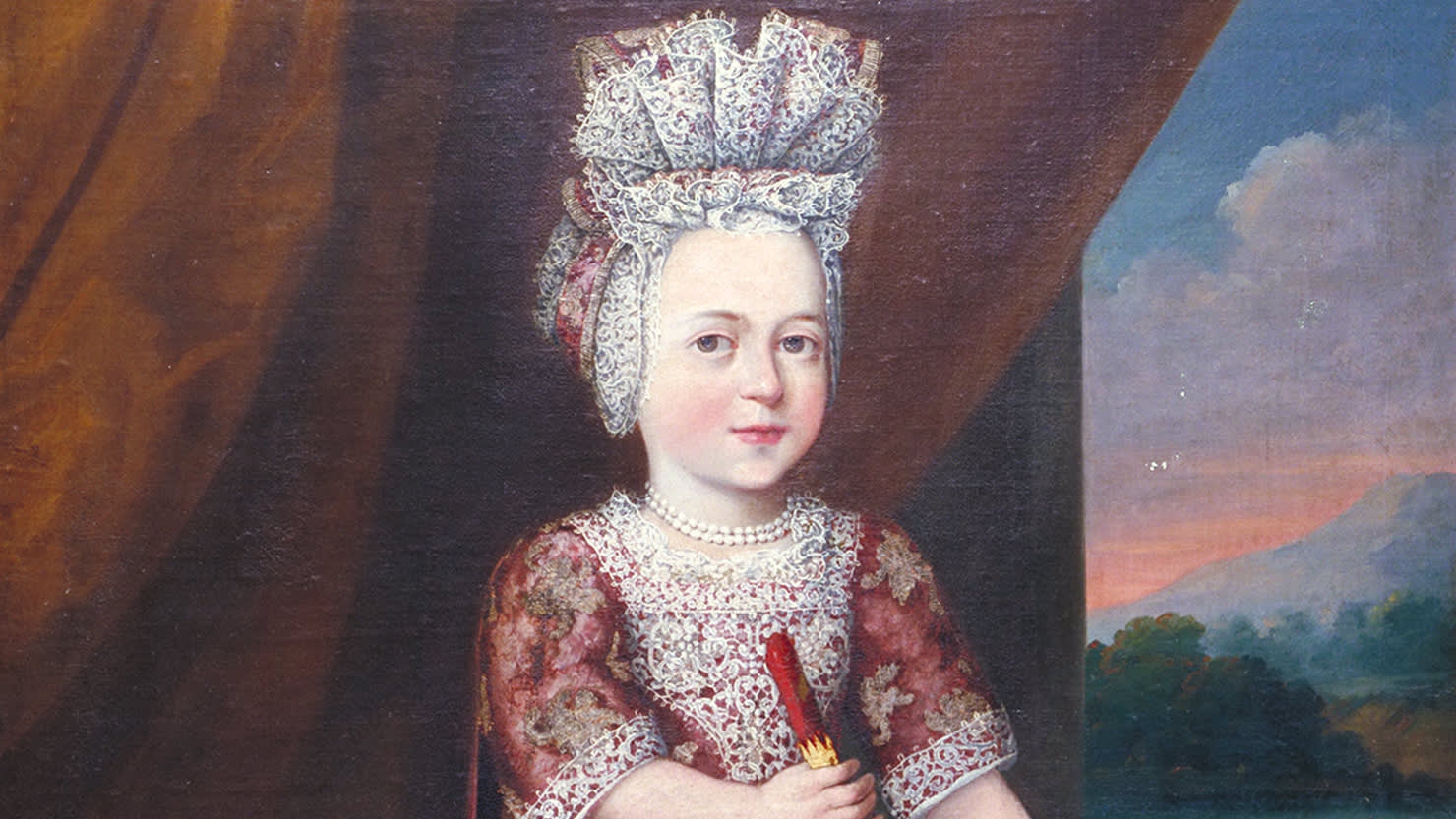 There's a huge amount of detail in this unusual portrait which is part of our historically important Cottonian Collection. You can currently see it on display in our 'Dress Code - Fashion Stories from The Box' exhibition (until 4 September).
It's an oil on canvas dating from around 1700. For a long time it was attributed to Marcellus Laroon – a Dutch-born painter and engraver with French heritage, who spent several years living and working in England. A research project led by the National Gallery in 2006 revealed this to be untrue. The artist remains unknown but would likely have been English or Dutch too.
The girl in the painting is called Catherine Savery. A portrait of her father William is also held in the Cottonian Collection. This work was definitely created by Laroon, hence the confusion with Catherine's portrait. William had connections with the nearby villages of Cornwood and Ugborough. Catherine was born to him and his second wife Prudence, who was from Ivybridge.
The Cottonian Collection began with Robert Townson (1640-1707) and then passed to an art collector called Charles Rogers (1711-1784). It then passed through three generations of the Cotton family from which its name is derived, before becoming a public collection in the mid-1800s. Catherine was the wife of William Cotton II.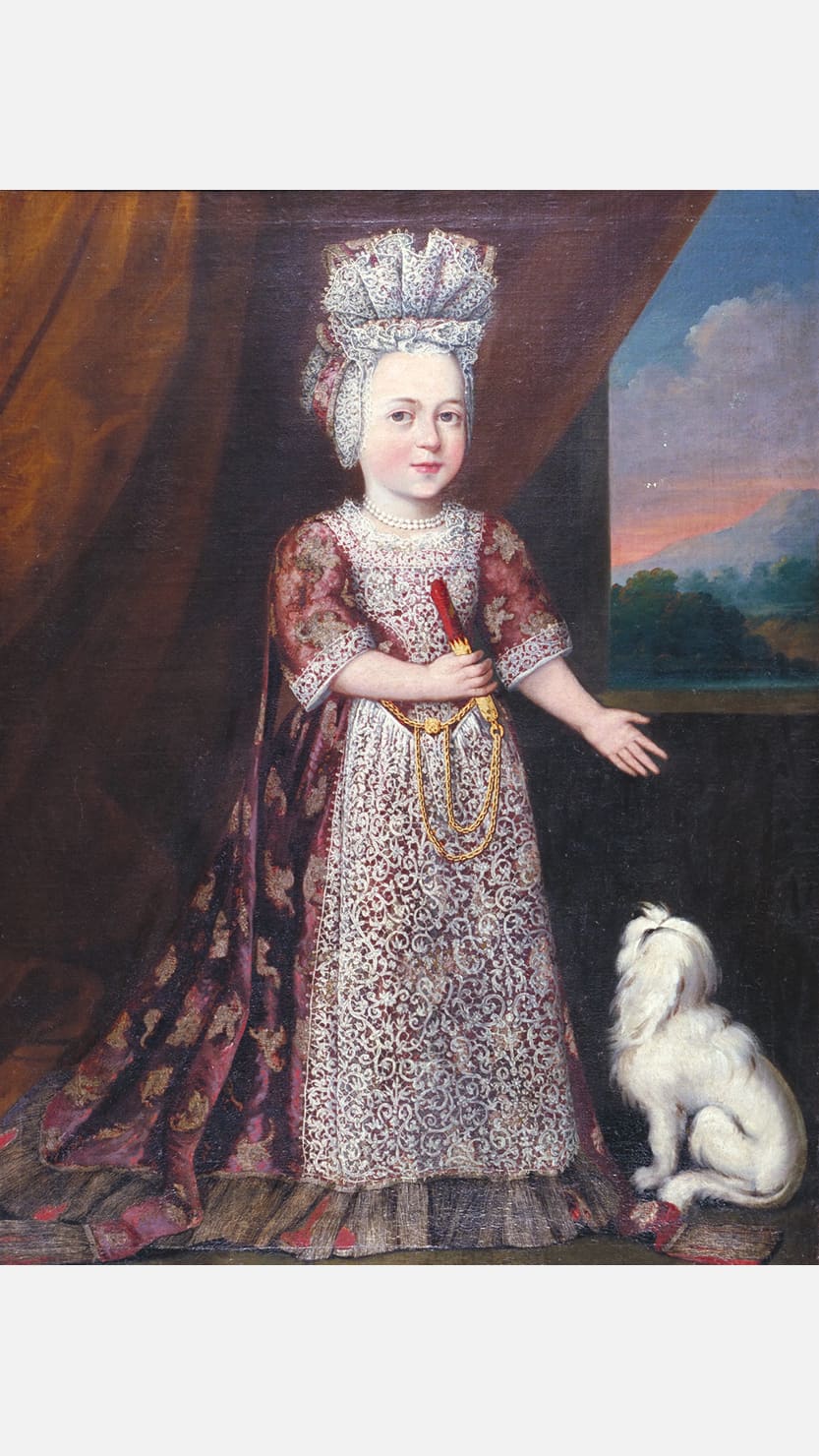 This portrait demonstrates the historic tradition of presenting children as miniature adults. Catherine is shown as a little woman in fine clothing and a 'fontange' – a high headdress that was popular throughout Europe in the late 1600s and early 1700s.
Catherine is wearing the most expensive finery of her day – lace. It's a type of lace called 'point de venise' after Venice in Italy where needle laces were made and traded across Europe. England had banned the import of foreign-made laces at the time to protect its home industry, but there was a lucrative trade in smuggling! We estimate she's wearing over £1,000 worth of lace in today's value. She also wears pearls and gold, while her dress is a silk velvet with metallic embroidery.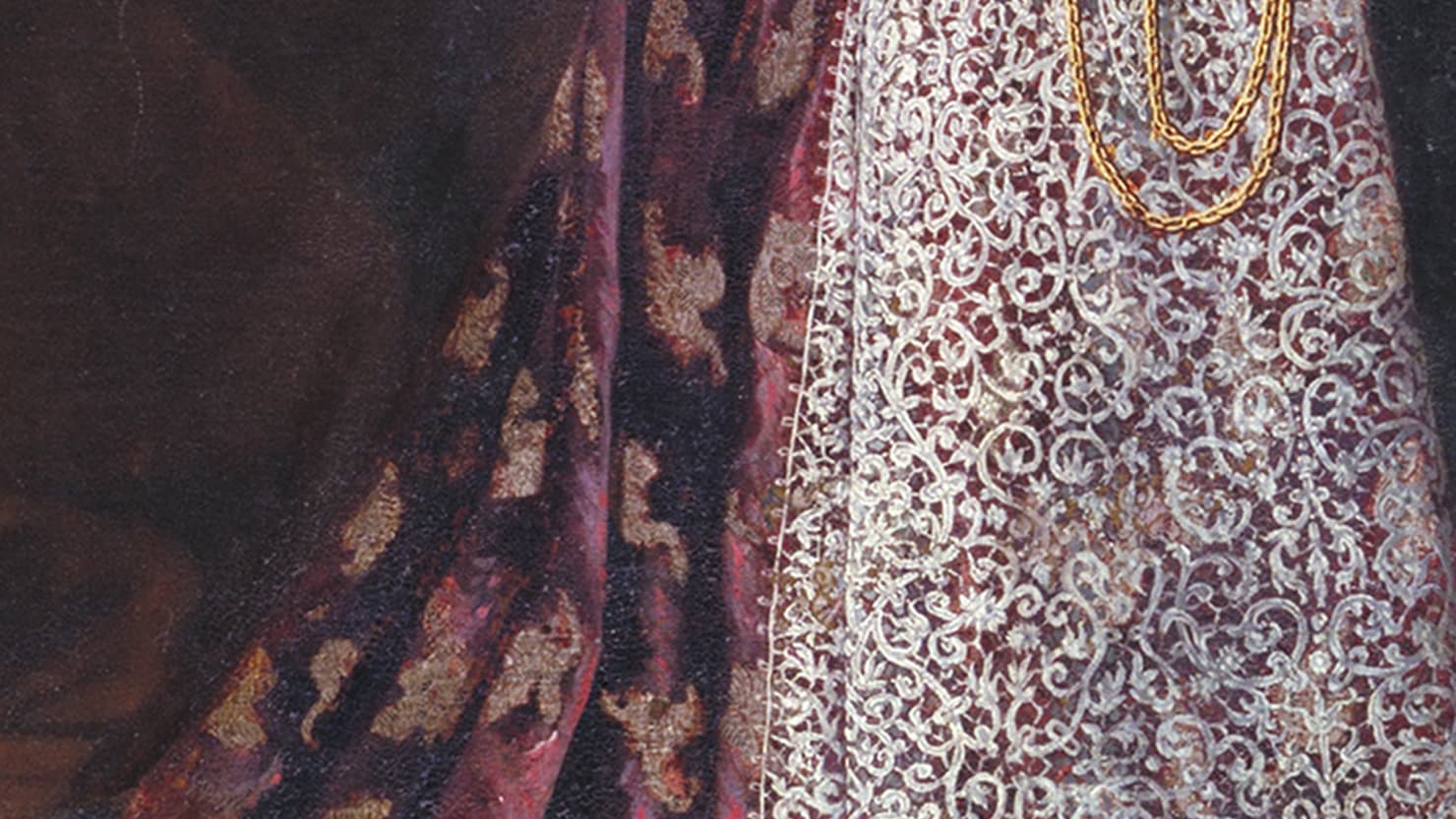 In portraits like this, children were often clothed to suggest their future role in society and to help negotiate courtships among the upper classes. They were also littered with symbolism. The dog at Catherine's feet is a sign of obedience.
The only indicator of her age is the chain around her waist – a coral pacifier. Coral was a luxury gift for infants at the time and was used for teething. It signifies that, despite her outfit, she can't be more than six or seven years old.
Make sure you see this beautiful portrait on display in 'Dress Code - Fashion Stories from The Box' - on display until 4 September. The exhibition is open 10am-5pm Tuesday-Sunday and Bank Holidays. Admission is free and there's no need to book.