Songlines: 'The wobblies'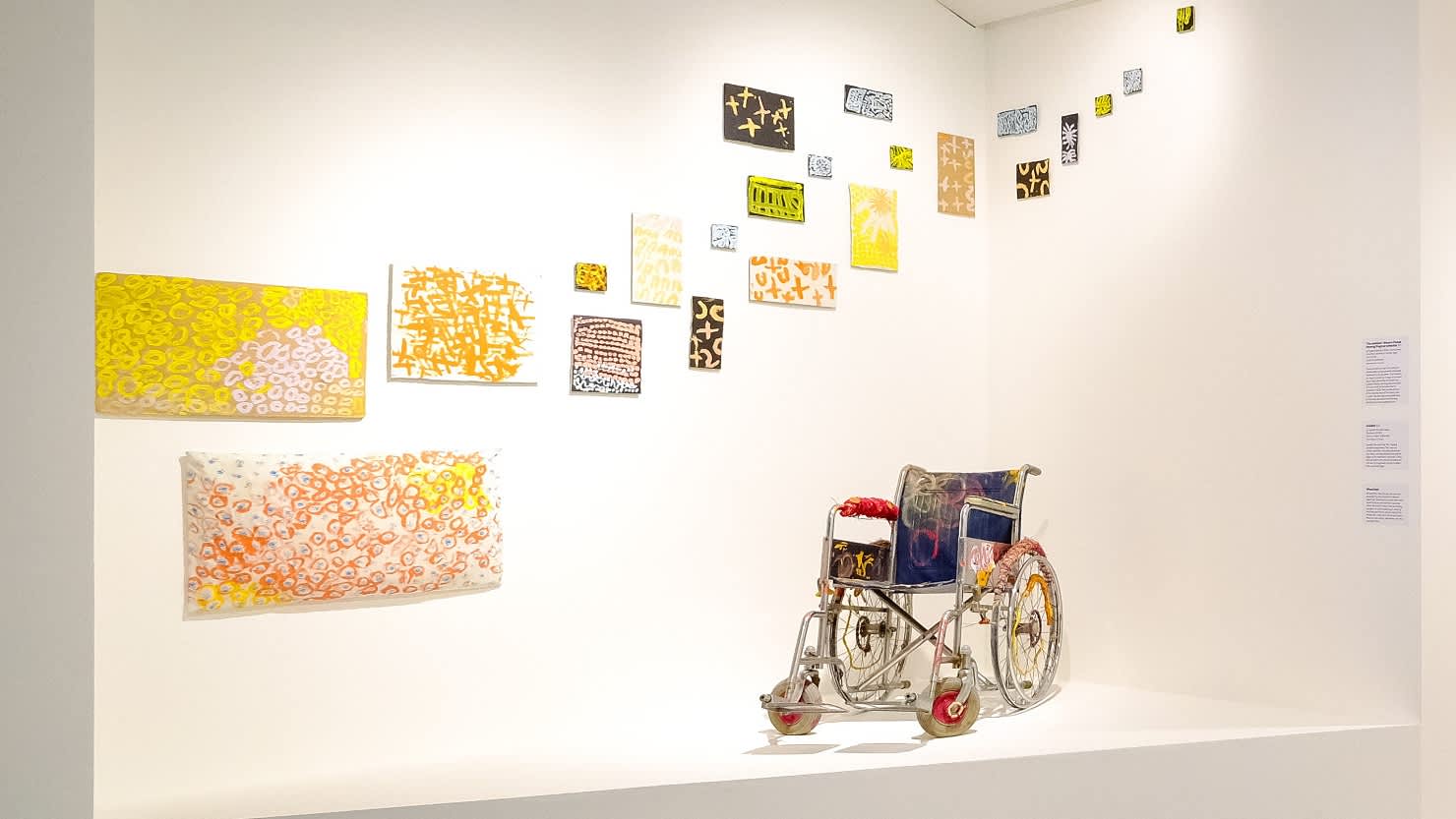 We're coming to the end of our journey across the three deserts in the 'Songlines: Tracking the Seven Sisters' exhibition. We hope you've enjoyed our regular insights into some of the key works that are on display, and the artists who've created them. We're finishing with a look at a moving group of works which have inspired a really emotional response from many of our visitors.
'The wobblies' features a selection of works by residents from the Wanarn Aged Care Facility, which is located in the Gibson Desert – a huge, remote desert in Western Australia.
The residents paint on all sorts of materials, including pillow cases and paper bags. These works were created on cardboard given to them by a nurse.
They are more simple, sparse and abstract than many of the other paintings in the 'Songlines' exhibition – works that on one level reflect the frailty and advancing age of the people who made them, but which on another level show a sense of freedom.
The act of painting is often at its best when it employs the simplest of gestures.

Darren Jorgensen
The works are loose visual ideas rather than detailed maps of the landscape or country. They've been labelled 'wobbly' because of the way the artists' hands often shake when they paint, and because of the effect the repeated patterns in them can have on the viewer's eye.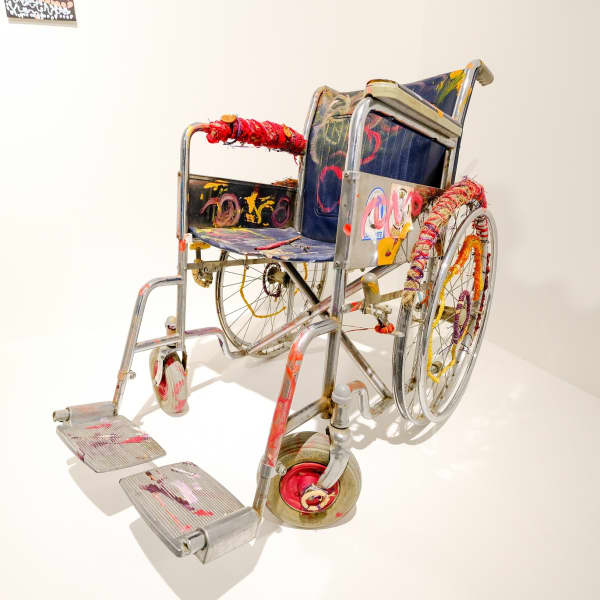 The addition of the wheelchair next to them is a poignant and powerful element. This, and the paintings themselves, are a reminder that creativity doesn't suddenly stop when your hands aren't as steady as they used to be and your eye sight is fading. They're also a reminder that 'Songlines: Tracking the Seven Sisters' would never have happened if it wasn't for the ambition of a group of Aboriginal elders to showcase their heritage and create a record of it for the future.
Most of all, they're a reminder of what's at the heart of the exhibition; how important it is to make sure the stories and knowledge from one generation are passed on to younger ones before they disappear.
With thanks to the National Museum of Australia and the curators of 'Songlines: Tracking the Seven Sisters'.