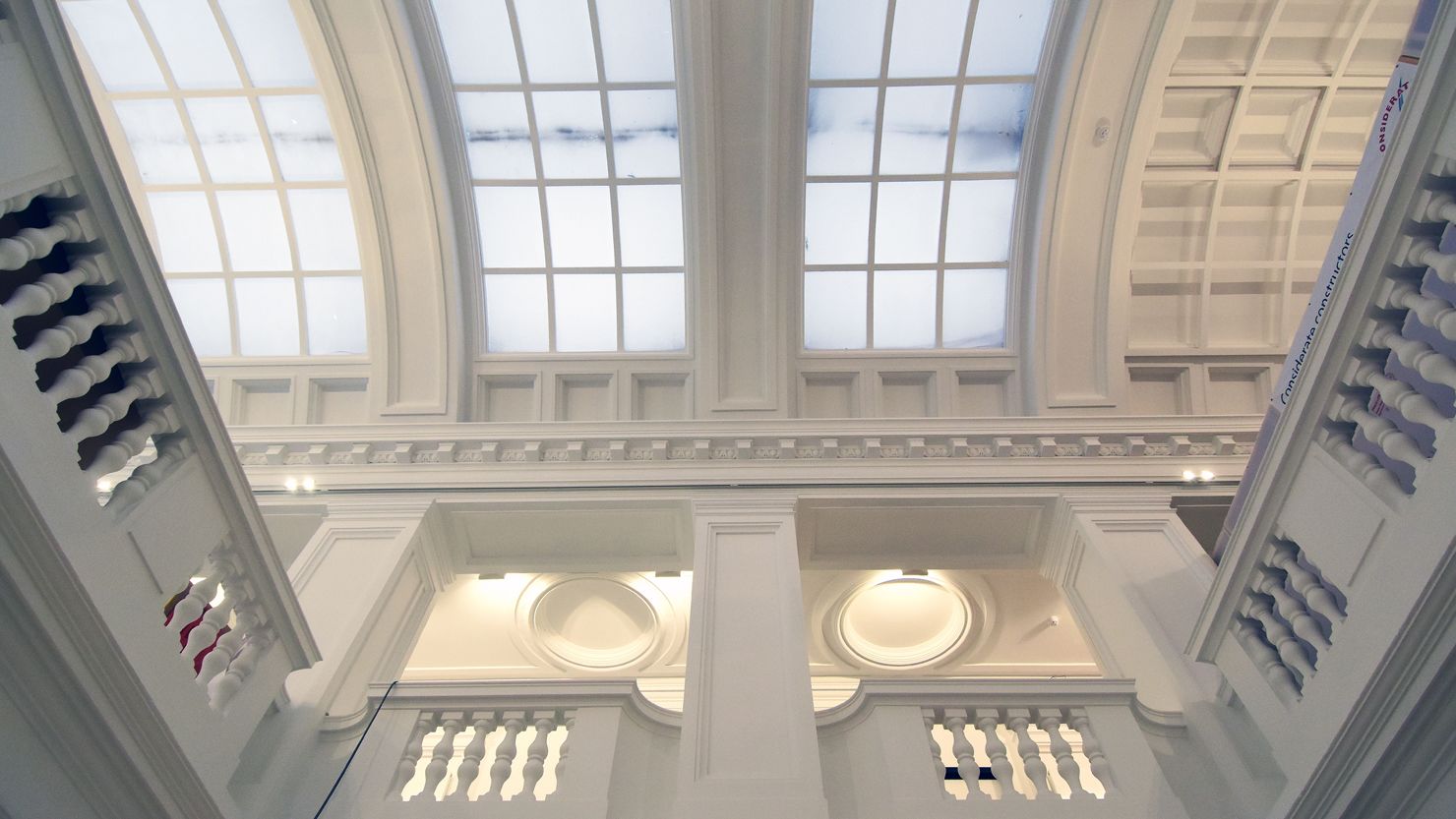 It's been nearly seven weeks since we announced our decision to postpone our launch. Since then we know everyone has been faced with difficult and uncertain times. Although we're not in a position to confirm a new opening date just yet, we have been working hard behind the scenes over the last few weeks.
We have and will continue to review the ever-changing situation regarding Coronavirus (COVID-19). We're working to ensure we're in a position to remobilise our launch plans as soon as the time is right, and to support our audiences, stakeholder groups and the wider cultural sector in the best and most appropriate ways.
As we approach the date when we would have been celebrating our launch with you all, we wanted to outline some of our key initiatives.
Digitally accessible content and activities
With the support of many organisations and individuals across the city, we'll be delivering this year's Plymouth History Festival online from 8 to 31 May. We're sharing daily content on our social media platforms to highlight our projects and collections, and planning some special content to share with you on our original launch date of 16 May. Over the coming weeks we'll also be running a series of competitions you can actively participate in.
Support for artists, makers, and the museums sector
We've been using our platforms and networks to share information about funding opportunities and other forms of support. We've also been providing mentoring and bid-writing advice to smaller museums and sector colleagues. Last week we announced a series of commissions for local musicians linked to our Plymouth After Dark project. Later this week, we'll be announcing a series of commissions for contemporary artists in Devon and Cornwall.
Support for care homes and vulnerable members of the community
In the coming weeks we'll be live-streaming reminiscence activities into some of the city's care homes. We've set up a postal knitting challenge for the members of our Women's Traditional Craft Group. We've also posted art supplies and activities to our 'Arts and Minds' dementia group to help them stay creative.
Support for schools, home learners and volunteers
Before we announced our postponement, we'd recruited nearly 200 potential volunteers. Over the last few weeks we've devised and are now rolling out a digital training programme which is enabling them to develop their skills and knowledge in preparation for when we open. To support parents, carers and teachers we've created a series of including weekly curriculum challenges and some online resources covering a range of themes including Ancient Egypt, Prehistory, World War I and II. We'll be sharing these at regular intervals throughout the rest of the summer term.
Plymouth City Council Leader, Tudor Evans OBE said:
We're still focused on our ultimate goal of The Box being the most significant UK cultural attraction to open in 2020, but recognise that in these most unusual of circumstances, we have an even greater role to play. The Box has always been a symbol of Plymouth's determination to use culture as a catalyst, not just to put the city on the map but to inspire people, bring them together and make them proud. This is an amazing response to the situation we're currently living through and I can't wait to see all the results it creates.