Ground breaking figureheads project wins national award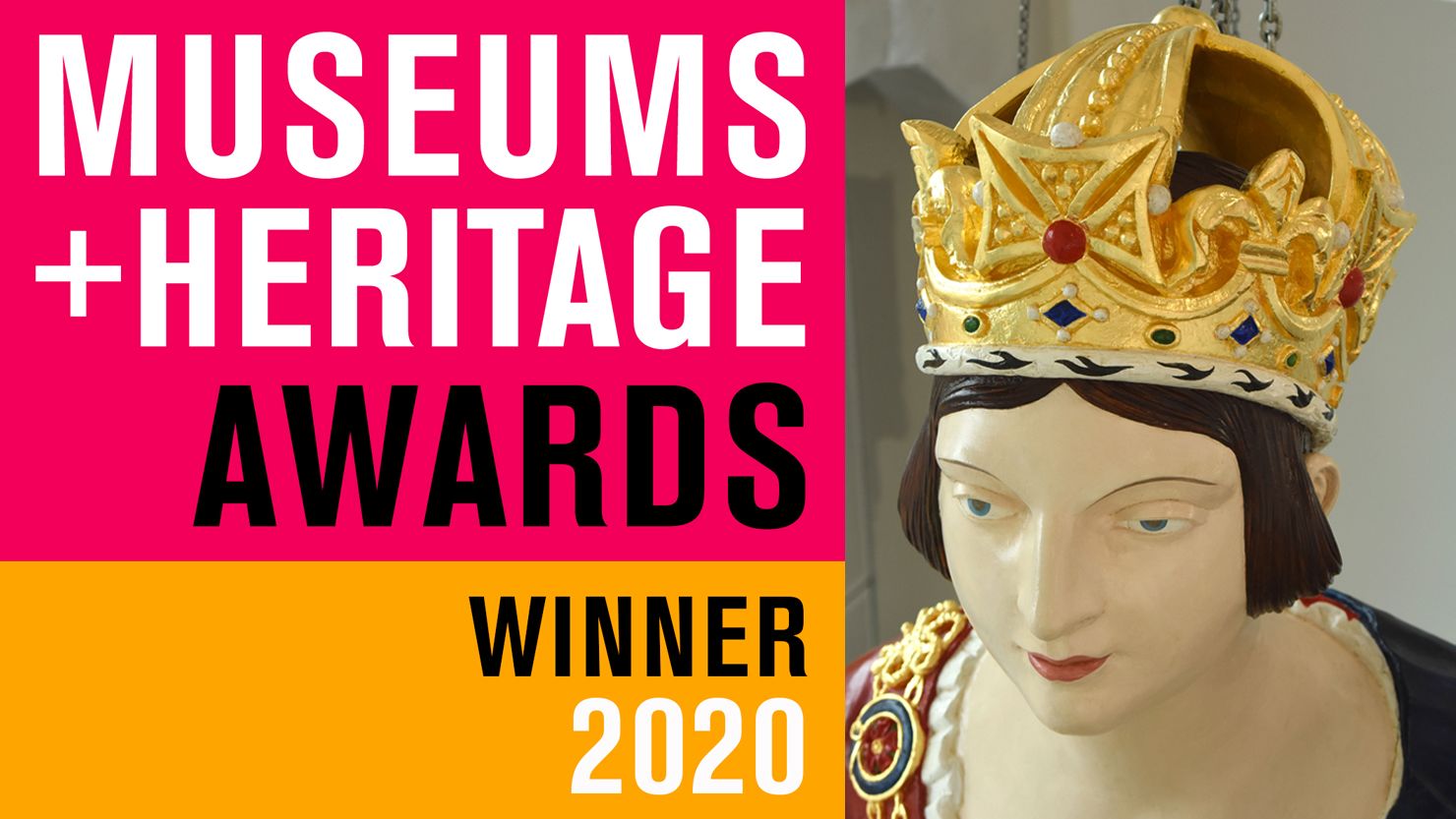 The Box's ambitious project to conserve and restore 14 gigantic Royal Naval ship's figureheads has triumphed in the Restoration/Conservation Project of the Year category at the Museums + Heritage Awards.
The restoration of the monumental sculptures, the majority of which are on loan from The National Museum of the Royal Navy (NMRN), took nearly two years to complete.
The project was supported by Interreg through its 'Maritime, Military and Industrial Atlantic Heritage' (MMIAH) project, Plymouth City Council, National Lottery Heritage Fund and Arts Council England.
The work to consolidate, conserve, repair and repaint the figureheads was led by The Box's Conservator Steve Conway and involved experts from London's Orbis Conservation, South Molton's Hugh Harrison Conservation and Helston's Mainmast Conservation.
The team used scientific techniques to identify what fillers, fibreglass and paint had been used on the figureheads in the past. This analysis work included the innovative use of sonic tomography – a non-invasive method normally used to detect decay in trees.
The results helped ensure the best and most appropriate restoration and conservation methods were used to preserve the figureheads for the years to come.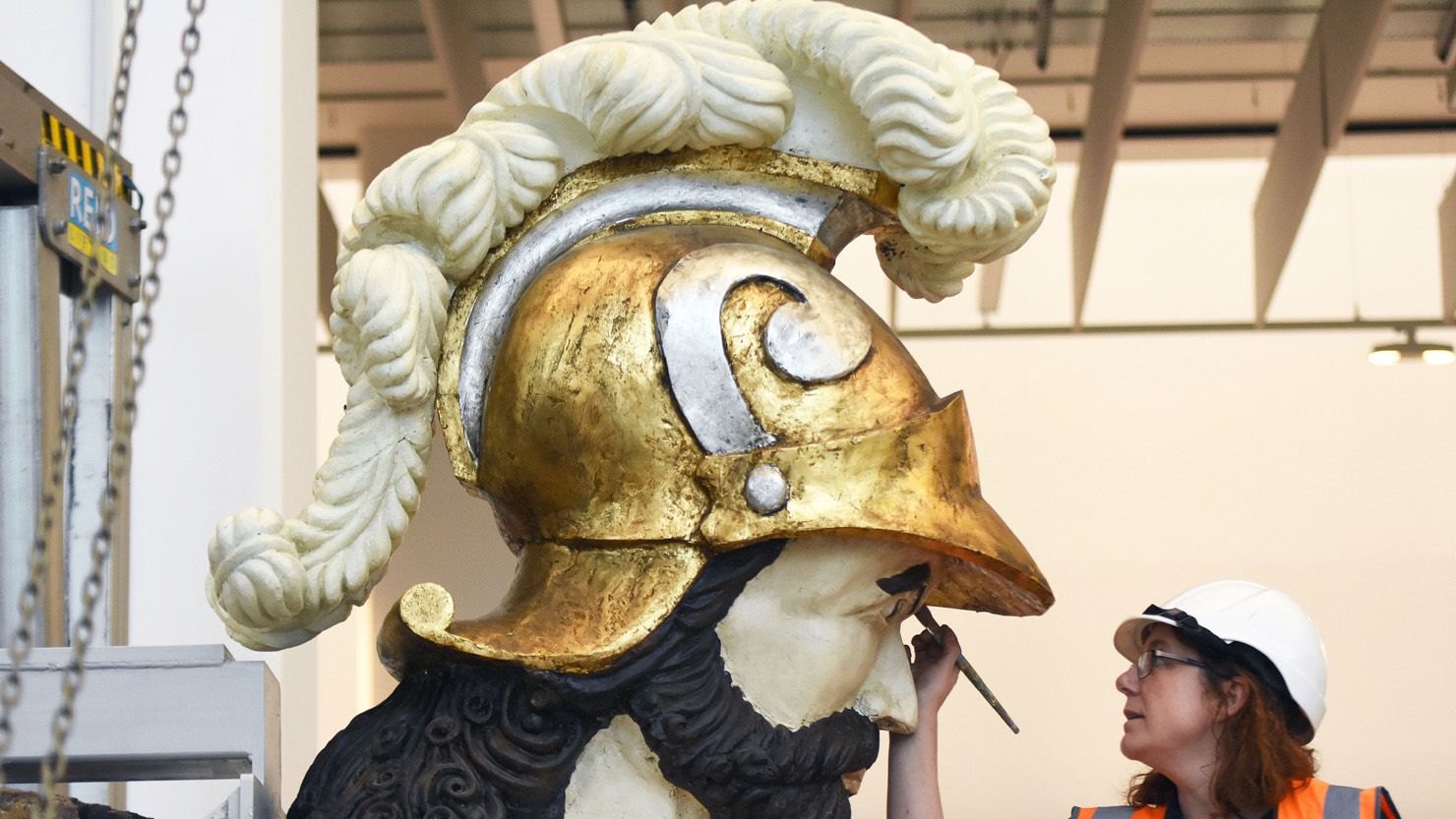 13 of the figureheads, all of which were carved between the 1830s and 1860s, are now suspended from the ceiling a striking aerial display at The Box. The largest, Royal William, stands on the floor ready to welcome visitors when it opens next Tuesday (29 September).
Plymouth City Council Leader, Tudor Evans OBE said:
This is such fantastic news - and it's so well deserved. These icons of maritime history look completely awesome and everyone who visits The Box is going to love them. The project to conserve and restore them was hugely ambitious and involved so much expertise, skill and vision. Massive congratulations to everyone involved.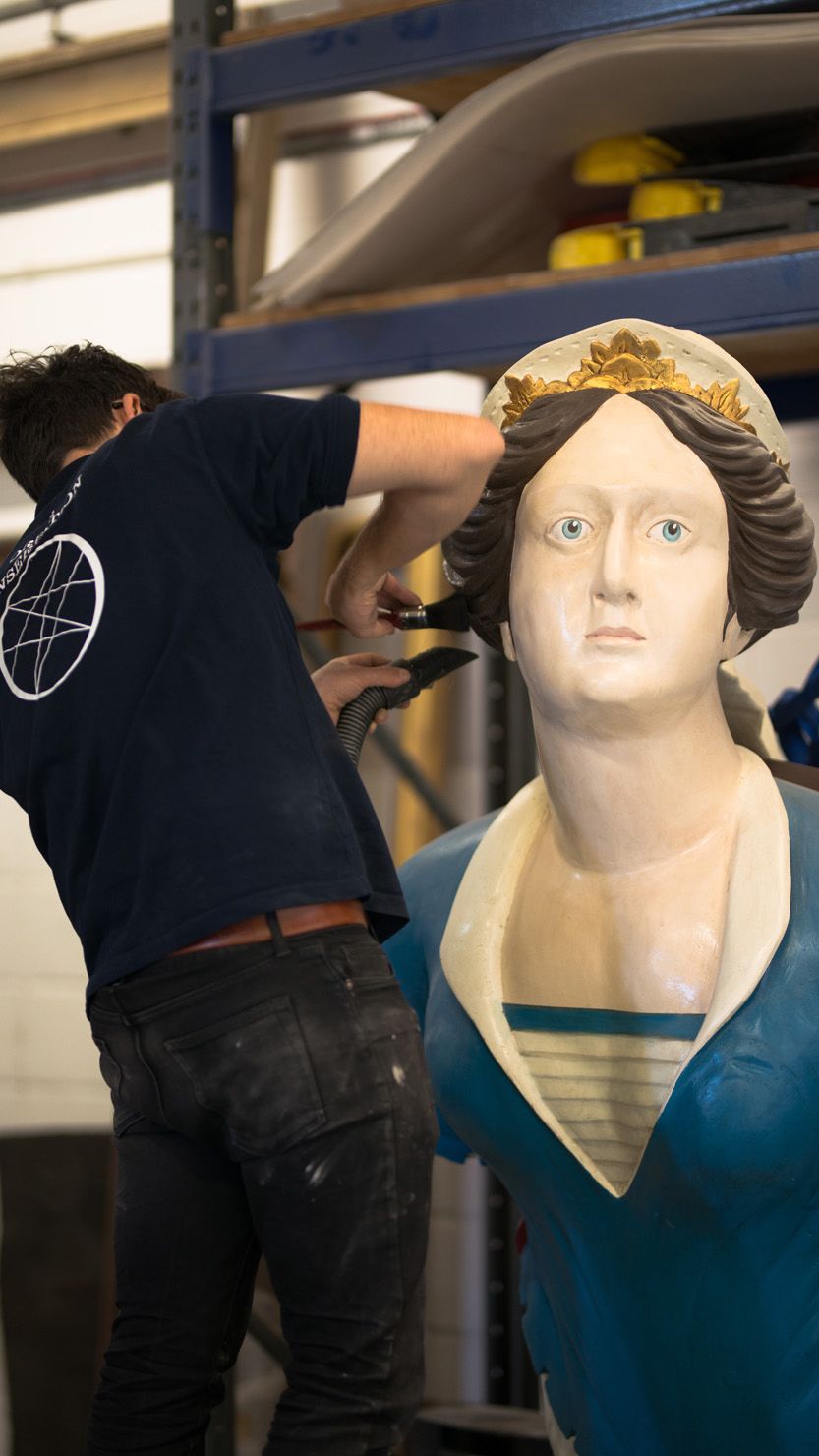 The Museums + Heritage Awards celebrate all things great in museums and heritage across the globe.
The Restoration/Conservation Project of the Year award was presented in a special online ceremony by Diane Lees CBE, Director General, Imperial War Museums, who said:
We chose this project for its bold ambition, for the incredible technical complexity of bringing this collection back into the public eye and enabling it to be seen for generations to come. It's an incredibly important project. Huge congratulations to Plymouth you really deserve this award.